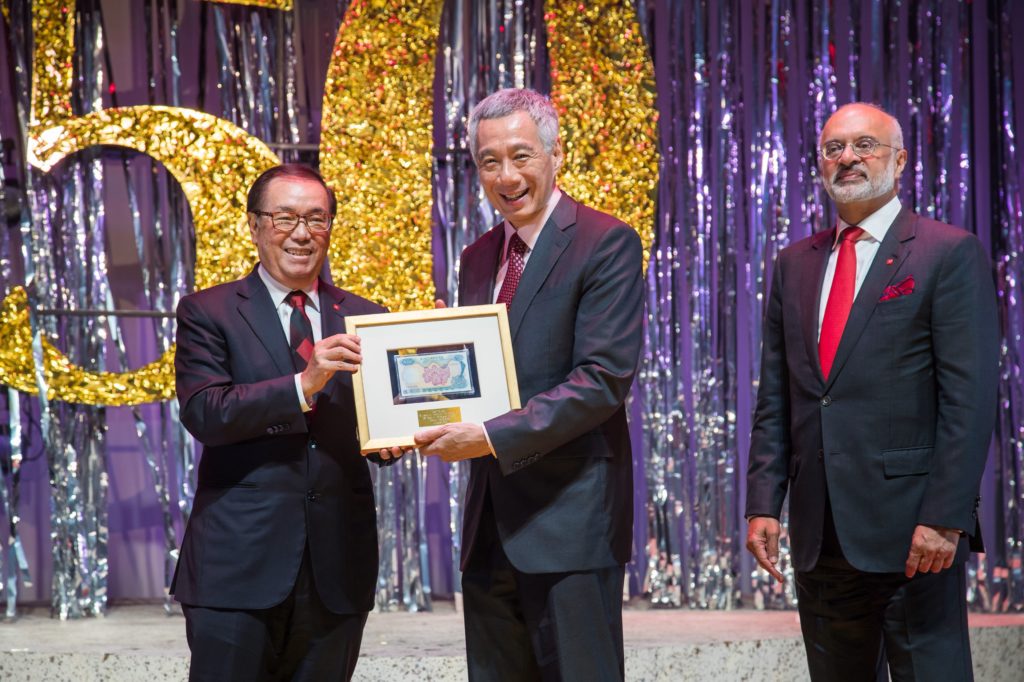 PM Lee receives a $50 note that was in circulation in 1968 as a commemorative gift from DBS at SPARKS: The Musical
Do you know that DBS is one of the top content marketing brands in Singapore? Or that it is a keen proponent of brand storytelling?
Formerly known as the Development Bank of Singapore, DBS is synonymous with the growth and industrialisation of Singapore.