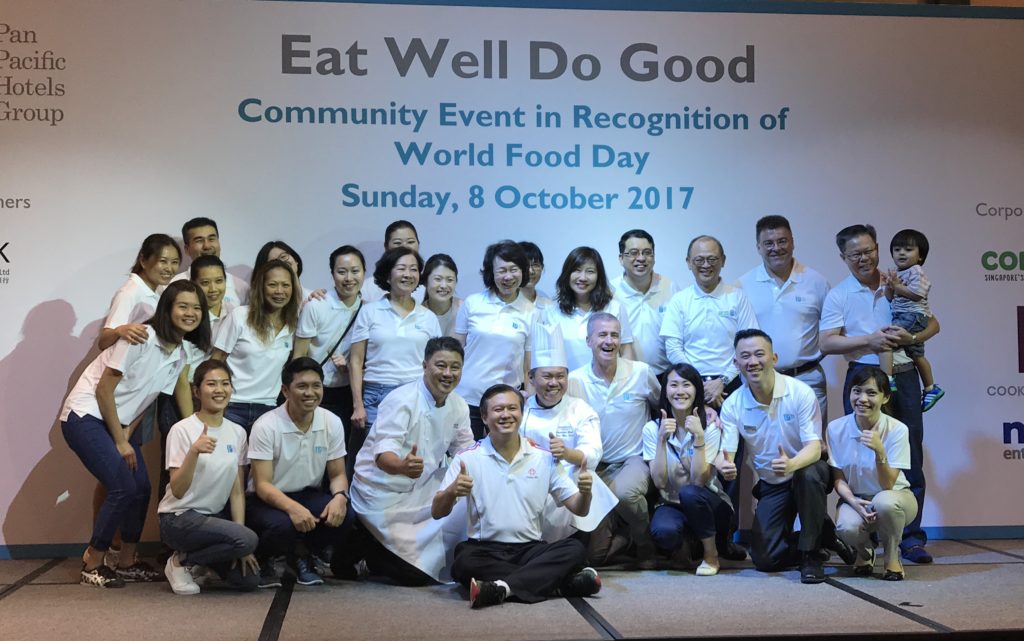 All smiles from the Pan Pacific Hotels Group team
Do you know that around 800 million people go to bed hungry every night?
That's a staggering 1 in 9 people. What's more ironical, at least according to the Food and Agriculture Organisation (FAO) of the United Nations, is that we actually produce enough food to feed everyone on our planet.