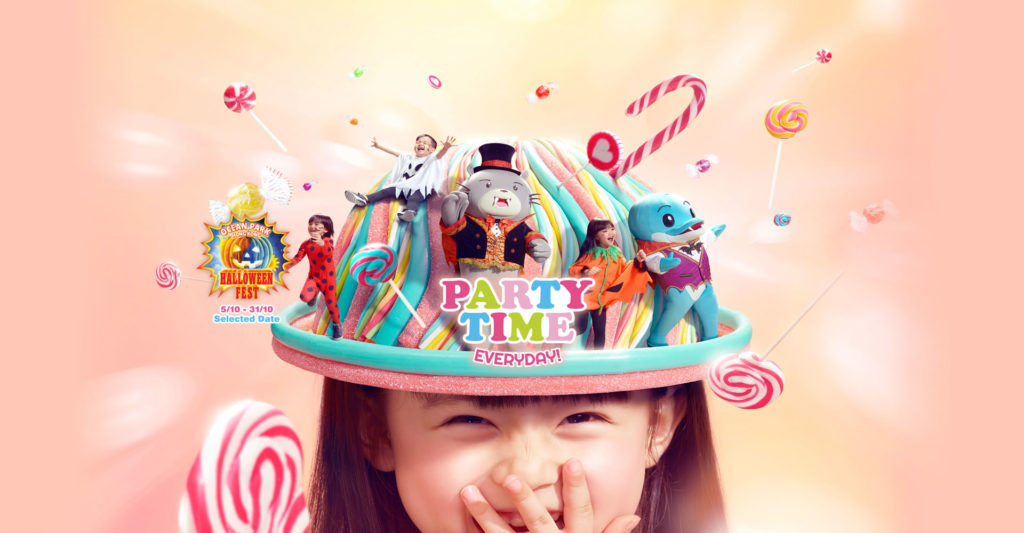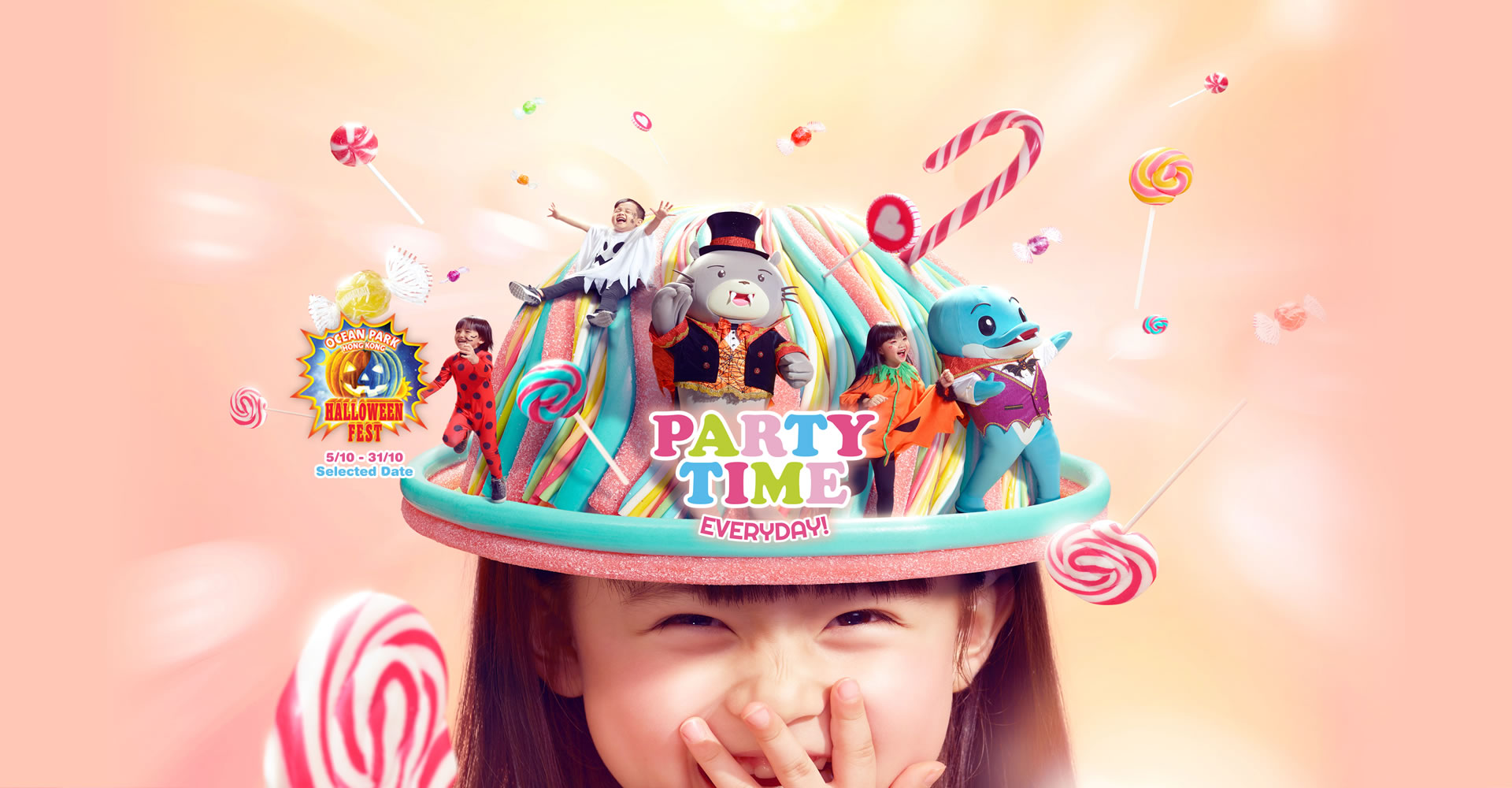 Courtesy of Ocean Park website
In a leisure world dominated by American brands like Disney and Universal Studios, Ocean Park has distinguished itself year after year.
Thanks to my colleagues from the Association of Singapore Attractions (ASA), I had the privilege to learn how Hong Kong's Ocean Park managed to hold its ground against HK Disneyland.
Speaking at the Tourism Masterclass co-organised by ASA and the Workforce Development Agency (WDA), Tom Mehrmann, its Chief Executive, shared fascinating insights on their rags to riches story.
From near bankruptcy to over 5.8 m visitors a year
Attracting more than 5 million visitors a year (2010/11 is likely to be its best year ever with 5.8 million visitors), Ocean Park started way back in 1977 attracting only 1.3 million annual visitors. The sprawling attraction covering some 870,000 square metres was once ranked the number one theme park in China, and the seventh most popular amusement park in the world by Forbes magazine.
When Tom joined Ocean Park in early 2004, it faced mounting losses in its last 6 to 7 years with its cash reserves reaching dangerously low levels. The facility was old and tired, with portions of the park closed for expense management.
What's more, the HK government then signed a deal with Disney in 1999 to bring in the world famous theme park to the SAR of China. Regional competition was also keen and growing.
How did Ocean Park manage to survive and even thrive in such a landscape? Here are its key lessons in strategy:
#1 Focus on your differences
To distinguish yourself, you need to capitalise on your differential product qualities and how they stand in the market.
Rather than copy the 'giant mouse', Ocean Park chose to be unique, culturally relevant to its principally Asian market and complement/partner rather than compete.
Interestingly, when Disney first opened on 12 Sep 2005, Ocean Park had its best day ever in terms of visitorship. A similar experience was recorded in Knotts Berry Farm in Orlando where Tom used to work in.
(Incidentally, it was shown that a theme park is worth up to 10X its value to surrounding industries)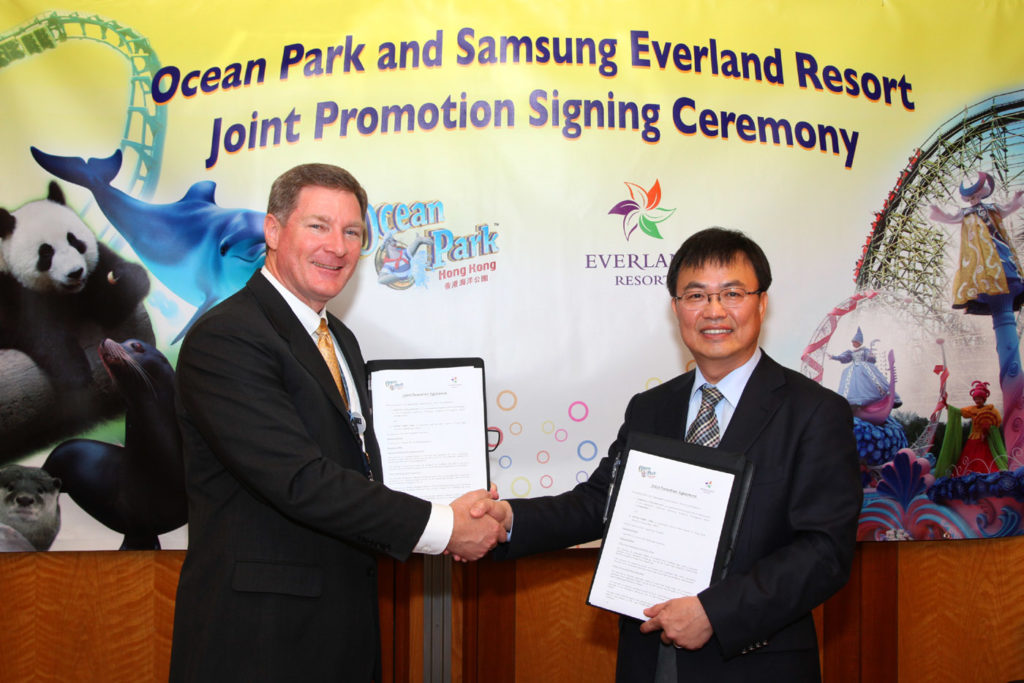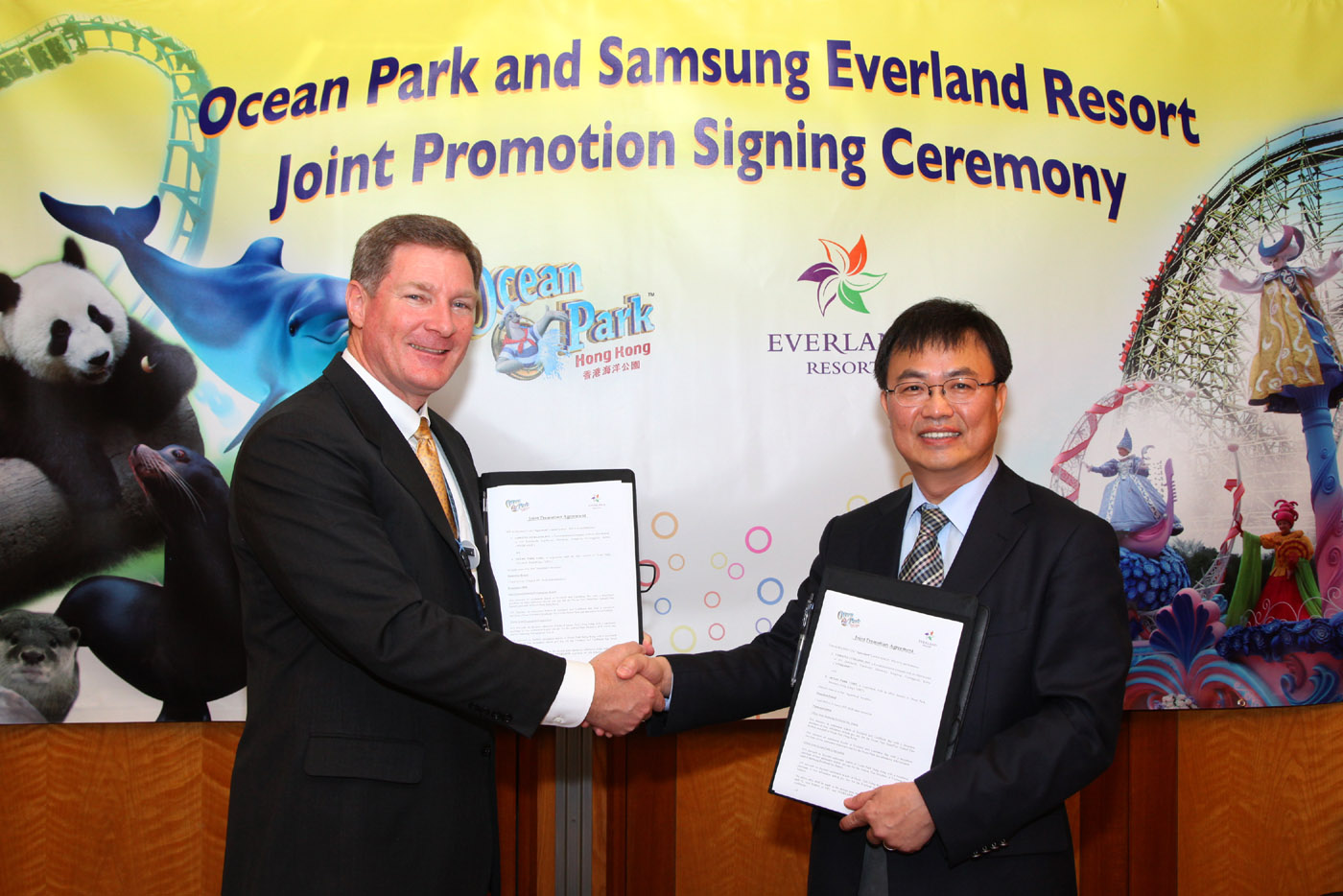 Ocean Park's Tom Mehrmann partnering Samsung Everland Park in a Joint Promotional Deal (courtesy of Ocean Park)
#2 Focus on your key stakeholders
From the onset, the needs of the animals at the park (especially their welfare), government, investors, financiers, employees, suppliers, channel partners, and guests were considered in the company's strategy. This prioritisation ensured whatever strategies and tactics implemented by the park was sustainable.
By adopting a holistic approach in managing one's stakeholders, Ocean Park was able to gain buy-in across all levels and this led to the smoother execution of its strategies.
#3 Reintroduce the local market to the park
I loved how Ocean Park focused on customising events and promotions to the HK locals (who make up 50% of guests, with 40% from Mainland China and 10% international) as the backbone of their business.
Some of its creative promotional ideas include:
A HKID promotion, where ID cards with certain key numbers entitle one to 10% to 40% discounts on ticket prices
A birthday promotion with free entry for guests on their birthdays. The rationale is that nobody celebrates their birthdays alone 🙂
A photo promotion whereby guests who bring a photo of themselves in the park are entitled to a 20% discount. This resulted in a photo heavy book being compiled that wil be sold with proceeds going to animal conservation causes.
Emphasis on local loyalty/memories by tapping onto generational values. Many guests in the past have started to bring their kids or students to the park, and this reinforces inter-generational brand loyalty.
#4 Don't forget TV advertising
Leverage on the power of TV advertising (yes it still works well in China and HK!), and complement it with social media – YouTube and Facebook.
In all commercials, create ways to forge emotional connections with your audiences, stretch their imagination, and always have an element of fun.
An example is seen in Ocean Park's "Amazing Asian Animal" commercial seen below:
#5 Know your key overseas markets and focus on them
Knowing who your most important overseas customers are made a lot of difference.
In Ocean Park's case, the mainland Chinese visitor was paramount to its success. To tap on the huge base of up to 450 million Chinese visitors, it opened sales representative offices, conducted frequent sales trips and organised PR roadshows focused on the China market, 80% of whom hail from Southern China.
#6 Organise iconic thematic events
Organise long-running thematic events and keep them for stretches of at least a month or longer.
By now, everybody would have heard of Ocean Park's legendary events. The most successful of these is the Halloween Bash in Ocean Park, which is specially targeted at the 15 to 30 year old.
To set themselves apart, Tom challenged the team each year to have new haunted houses, new cast members, and new shows.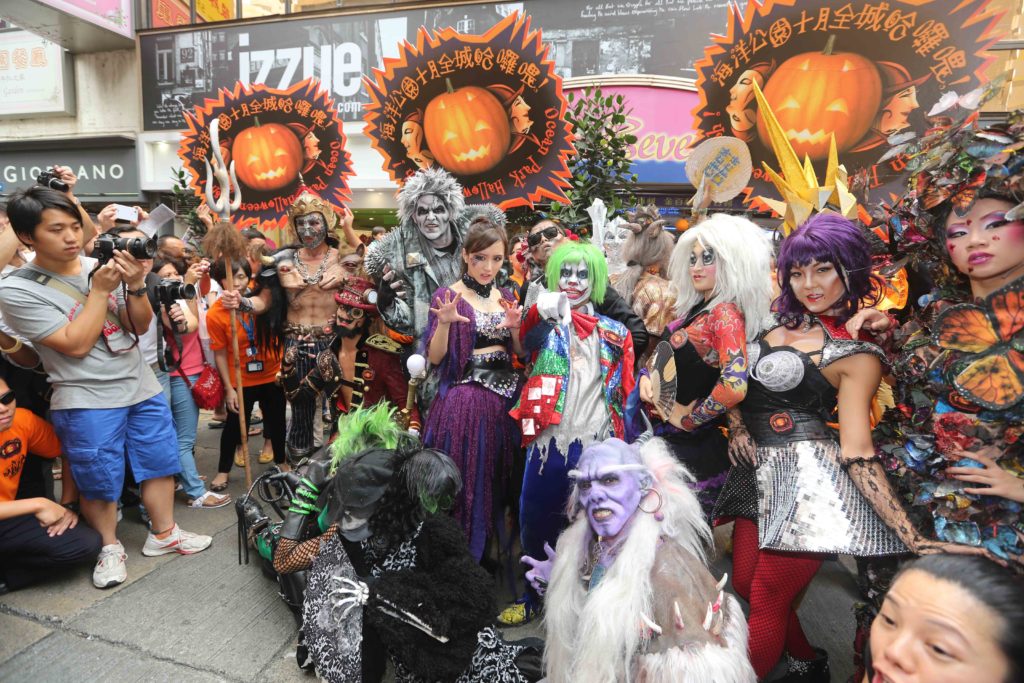 Ocean Park's Halloween is the single biggest Halloween event in the world! (source)
Through YouTube and Facebook (incidentally the most visited Facebook page in Hong Kong every year), its Halloween Bash commercial at Ocean Park generated huge viral effects.
Here's last year's commercial for your viewing pleasure, where they introduced a character called Lady Gwai Gwai (ghost) parodying Lady Gaga.
#7 Focus on value and not price
Provide great value for your guests in return for their fee. If less than 85% of park rides/exhibits are unavailable to customers due to maintenance, Ocean Park will throw in additional events to increase customer value.
#8 Gain executive and board support
Gain the support of your board and executive management team.
Tom shared that he did not let anybody go when he joined Ocean Park as he valued their heritage and influence on the culture of the company. He also spent a lot of time with his Board members, pre-selling management ideas and seeking their inputs and buy-in.
#9 Hire the right people and take care of them
Perhaps the greatest lesson is to hire the right people and take care of their needs. The Disney Parks themselves have shared that to have nice and friendly cast members, it is important to hire nice and friendly people.
Ocean Park puts people in roles that best suit their abilities, provides training programmes covering language, service, and a wide range of skills, and ensures that food at the staff canteen is good while priced affordably just to break even. As an employer of choice, over 20% of its 6,000 employees stayed for over 20 years.
The future of Ocean Park?
So what does the future hold for Ocean Park?
As part of their ambitious HK$5.58 billion redevelopment project – slated to complete in 2012 – Ocean Park will have 80 rides/attractions, 3 new hotels, and 7 different worlds.
And yes, they do have their future plans available in a snazzy video on YouTube too, which spoke volumes on their openness.
Having seen, heard and read all about Ocean Park, I have every confidence that they will continue to grow and develop into a leading Asian brand that we can all be proud of in the global theme and amusement park business.
Regular readers may recall that I blogged about Ocean Park's marketing strategy 4 years ago in 2007. Tom's take offered new lessons and perspectives that are useful to note.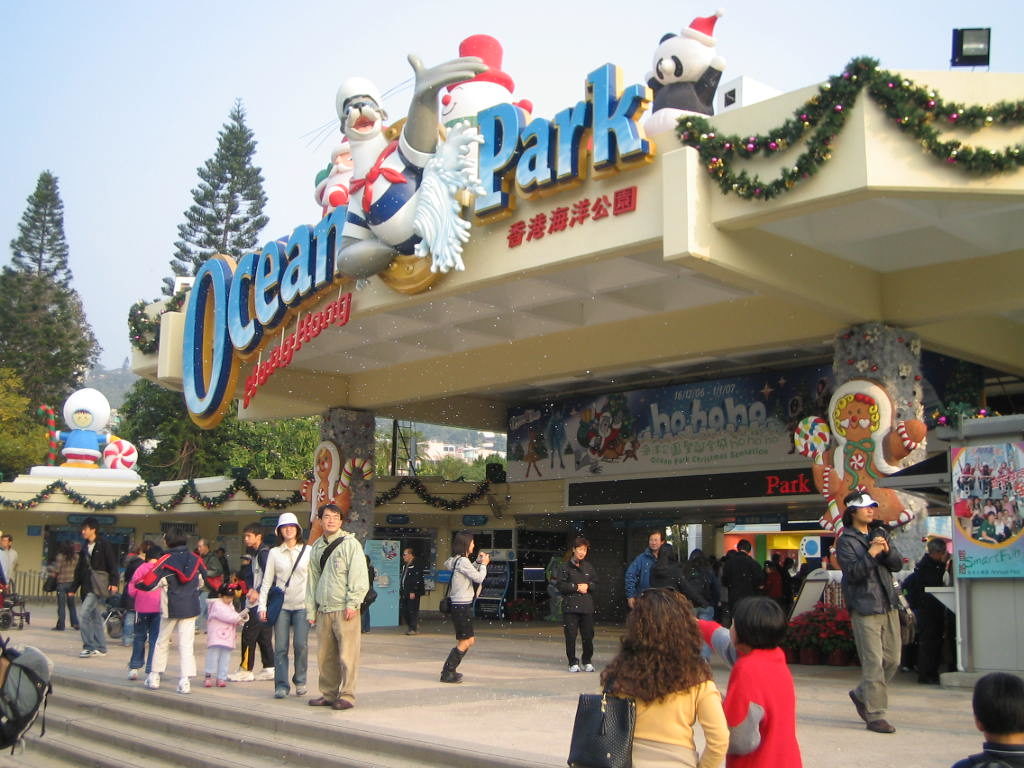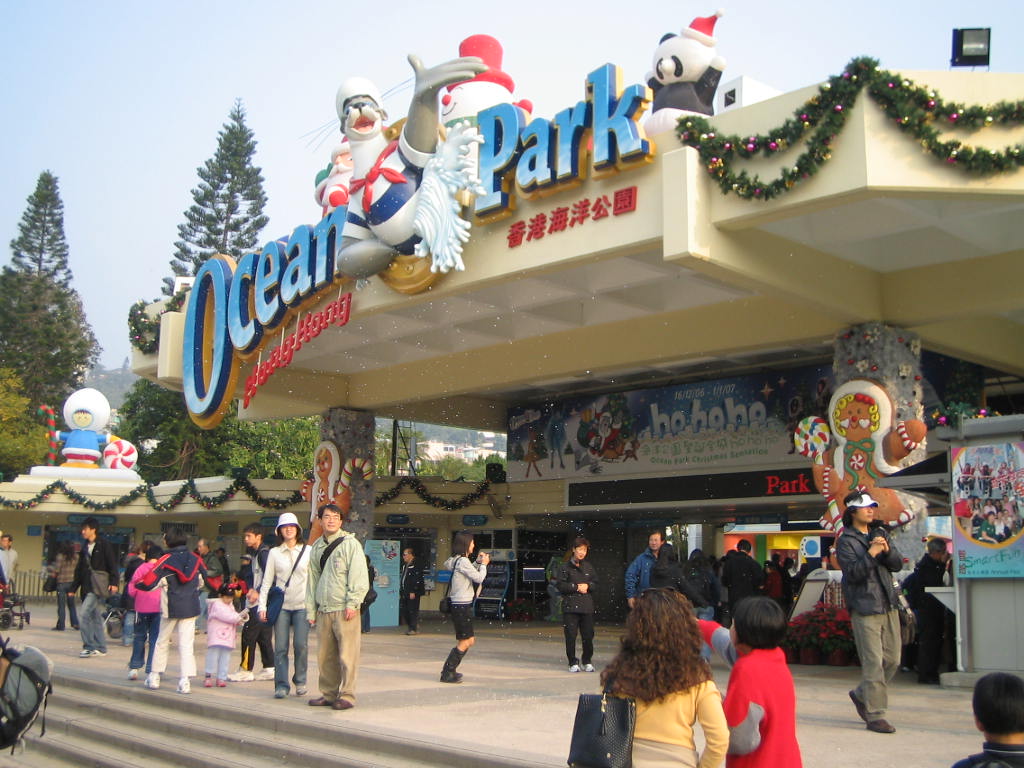 Ocean Park Hong Kong (Photo Copyright © Marion Udall)