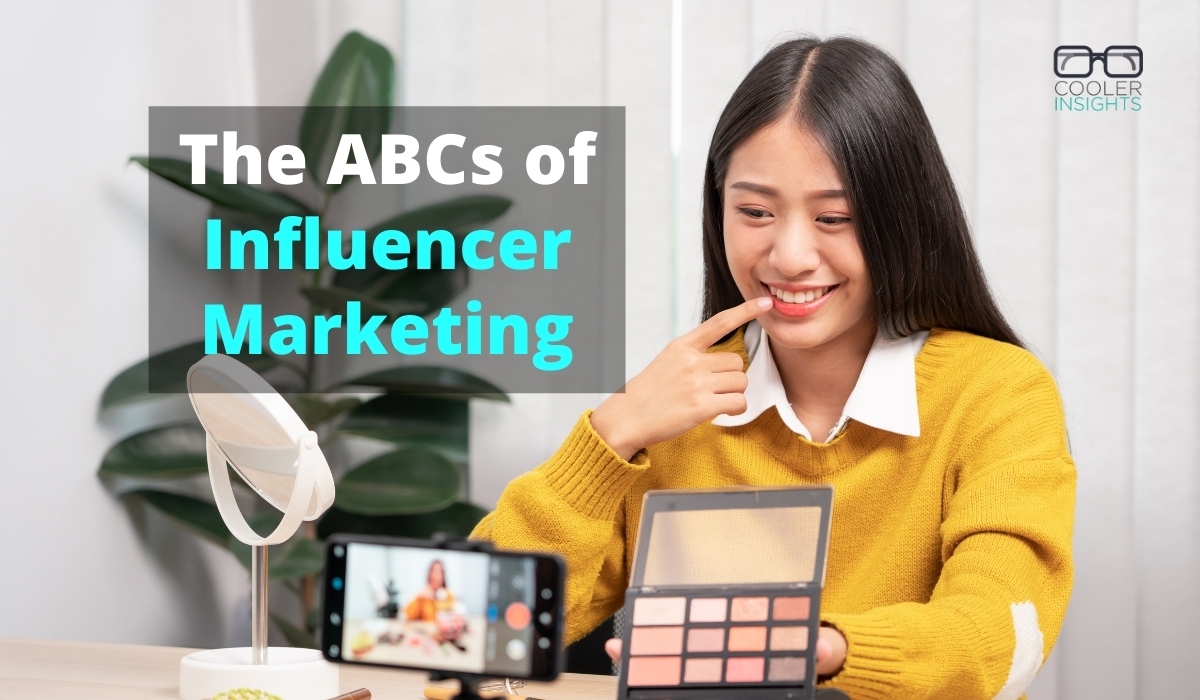 What is Influencer Marketing all about? How do you pick the right influencers to work with your brand, and how much should you pay for them?
In this article, I will cover the basics of who influencers are, what influencer marketing is all about, ways to work the right influencers to work for your brand, the cost of engaging an influencer, and how you should choose the best influencers to partner with.

First, let us understand who influencers are, and why they matter.
Who are Social Media Influencers
Online influencers (aka social influencers) are normally prolific digital content producers with strong followings.
From what we can see, they normally fall into several categories:
Celebrity Influencers: These are the superstar actors, singers, dancers, models, sports personalities, and other larger-than-life personalities with an active social media presence.
Lifestyle/Hobbyist Influencers: These are individuals with a passion and expertise in specific areas. They may include areas like fashion, food, fitness, make-up, car workshop, cooking, photography, design, art, sewing, pet care — the sky is literally the limit when it comes to their domain areas.
Entertaining Influencers: These are the comedians, writers, singers, dancers, poets, artists, and other online artistes who may have varying levels of traction on their social media channels.
Business Influencers: These are individuals (or organisations) that have focused on a specific area of business-related expertise (like HR, finance, marketing, law, or other areas), and regularly create content on it. An example would be Cooler Insights ourselves, with our focus on producing quality articles related to content marketing, social media marketing, storytelling, and more.
Professional/Technical Influencers: Increasingly, we see more and more experts in very technical industries creating content on social media and amassing a following. They include doctors and dentists, teachers, vehicle mechanics, home renovation specialists, engineers, scientists, and even (yes) philosophy professors!
Influencers can normally be identified by the following characteristics:
Social Media Channels: Most influencers have a few social networks where they spread their influence over, like Instagram, Facebook, LinkedIn, YouTube, TikTok, podcasts, blogs on their website, Telegram channels, and others.
Large and Engaged Followers: Also known as their fans, influencers typically have thousands to millions of followers on their various social networks. There are different categories of influencers depending on their audience size and perceived influence (read my article here).
Regular Content: Most influencers are fairly prolific in producing content, be they videos, stories, reels, blog articles, photos, podcast episodes, infographics, or other types of content.
Trends and Fads: In most cases, you'll see influencers following the latest trends and fads, and applying them to their content production. They often newsjack (or trendjack) on a leading topic.
Sponsorships: Inevitably, influencers who hold any clout will get approached by sponsors. This is where brands come in.
How Influencers Work With Brands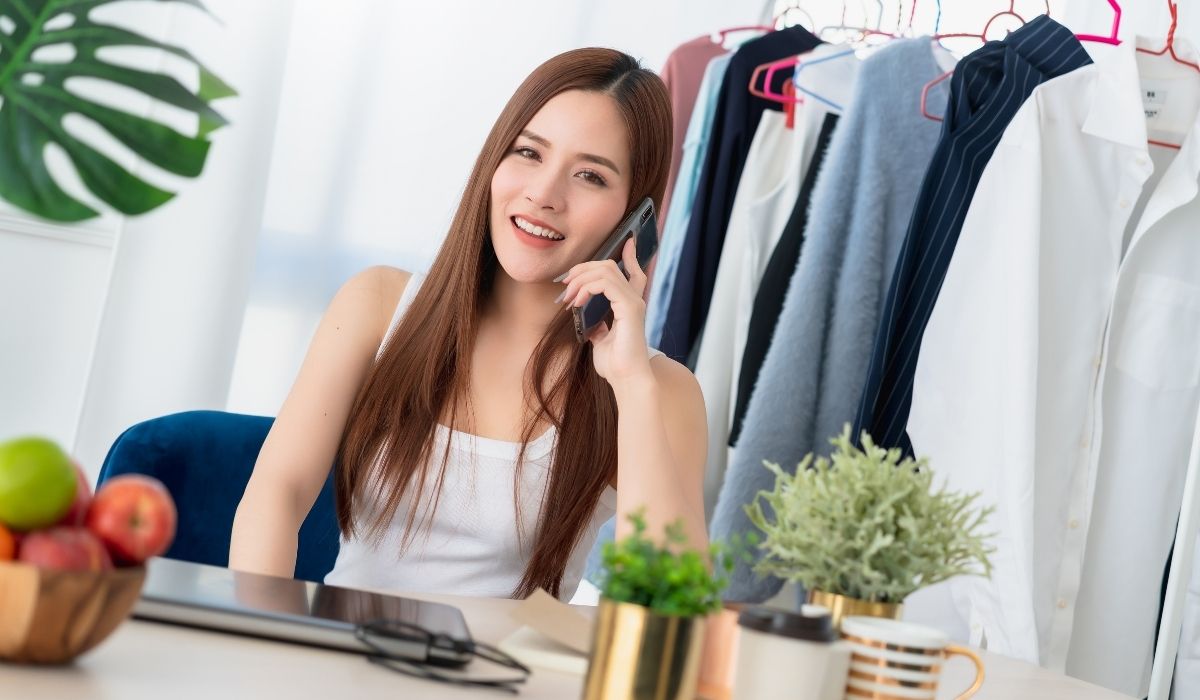 Now that you've learned who influencers are, let us look at some of the ways in which you can work with them for your brand or business.
1) Social or Digital Public Relations
This is similar to traditional PR working with mainstream media journalists. It may involve pitching stories to social influencers, extending invitations to press conferences, or providing complimentary tickets to events like conferences/workshops, concerts, and parties. Often, this extends to the widest range of influencers (since the relative costs of doing so is lower for brands).
Like any PR effort, brands need to prepare press releases (preferably written in a social friendly manner), photos/videos, FAQs, and other materials. Do include all the relevant information such as #hashtags, web links, and social media accounts of your brand.
Remember to also send photos or videos of your event to your influencers as soon as you've got them.
2) Non-Monetary or In Kind Benefits
These run the whole gamut, and really depend on the scope and interests of the brand and the social influencer involved. They normally cover a wider range of social influencers including mid-tier influencers who may not have the reach of top influencers, and include the following:
Complimentary sample products. They can include anything from free shampoos and cosmetics, beverages, food hampers, electronic gadgets (usually trial periods for expensive ones like cameras and smartphones), to books and toys.
Complimentary service packages. These are usually associated with the beauty and vanity industries, and include massages, beauty treatments, facials, hair cuts/perms, to even plastic surgery!
Free holidays, overseas trips, and media junkets. These range from local staycations (free hotel stays), complimentary air travel, sponsored holidays (usually with a prescribed itinerary), to media trips.
Participation in blogger, youtuber, instagrammer, or influencer contests. While the winners may walk away with a premium product (eg a new mobile phone or holiday for two), participants normally enjoy some other benefit (eg a significant discount off a new product or service).
3) Monetary Sponsorship/Advertorial Deals
Top rung social influencers in Singapore may be paid for sponsored YouTube videos, "advertorials" on their blogs, Instagram photos (with shares on Facebook and Twitter), TikTok videos, or other types of content.
The amount ranges significantly depending on the following Key Performance Indicators (KPIs):
Number of views/ unique visitors (for blogs and YouTube videos)
Number of fans/followers/subscribers (for Facebook, Twitter, Instagram and YouTube)
Degree of engagement, eg "likes", comments, #hashtags populated, retweets and shout outs, and shares/re-shares for posts
Business KPIs like number of new social media fans/followers, increased visitors (to corporate brand page), click-throughs (for links shared through influencers' networks), and ultimately paid members and sales transacted.
The range of sponsored content opportunities are virtually limitless these days, and may include any of the following:
Sponsored social media posts on Facebook, Instagram, LinkedIn, Twitter,
Sponsored videos on TikTok, YouTube, Instagram, Facebook or other channels
Sponsored articles on their blog
Sponsored stories on Instagram, Facebook
Sponsored live streaming events on YouTube, Facebook, Instagram, TikTok or other channels (normally pretty hefty in cost)
Sales and marketing by influencers who are known to be good for selling online — these may be in the form of a fee, or a commission
Influencer brand takeover, where the influencer may take over your social account and promote it on his or her own
You can read more about measuring influencer marketing ROI here.
What is the Cost of Engaging an Influencer in Singapore
Typically, the cost of hiring a social media influencer in Singapore ranges from the following:
YouTube Videos: From as low as S$1,000 per video (for an upcoming YouTuber) to S$40,000 or even more.
Facebook Posts: For static posts (ie image), a top tier influencer may charge about S$4,000 while lower rung influencers may charge about S$100 per post. If videos are included, it may increase to about S$10,000 or more per Facebook video post.
Instagram Posts: This typically goes from S$100 to up to S$5,000 (or more) per post, depending on how much effort is needed, the clout of the influencer (ie ability to drive fan growth, engagement or sales), as well as his or her affinity with your brand.
Instagram or Facebook Stories: These are typically thrown in free-of-charge if you hire an influencer to do other content types for you. I frequently see influencers doing unboxing videos for brands that send them products to try out.
Blog Article: This ranges from about S$1,000 to S$5,000 per article, and also depends on whether the influencer will share your article across his or her social networks (ie Facebook, Instagram, Twitter and others). Usually, the influencer may offer a discount for a packaged deal of multiple articles.
Live-Stream Hosting: This can range from S$500 for a 3 hour session to as much as S$10,000 for a 3 hour session (for the top notch live-stream sellers).
As you can see above, the costs can range very widely, depending on the celebrity status of your influencer, types of content being produced, as well as the mode of engagement.
You should also consider "bundled deals" by influencers, which depends on the range of content as well as platforms that they can offer you.
6 Steps to Finding the Right Influencers
With such a wide and varied range of influencers – and techniques – to choose from, how do we go about filtering and selecting the right social influencer to work with?
Consider these tips.
1) Know Thy Social Influencer
First, you need to know a thing or two about the influencers you are thinking of working with. Conduct the following preliminary assessment:
Profile and background of influencer
Social reputation
Personality and style (ie safe and sterile or radical and rebellious)
Quality of content (writing, photos, videos)
Relative strengths and weaknesses on social platforms (ie Facebook, Twitter, Instagram, YouTube, blogs, etc)
2) Pick Social Influencers with the Right Niche
If you're a B2B technology company specialising in enterprise IT solutions, it may not augur well for you to work with a teen fashion instagrammer.
Likewise, a health and wellness brand may want to avoid working with a foodie blogger (unless he or she "turns" over a new leaf and goes paleo perhaps?).
3) Understand Their Audiences
Next, consider the demographic or psychographic profiles of your influencers' communities. Remember that you are not just picking a pretty face, but reaching out to her followers. Consider the following:
Nationality of the fans. Are they mostly local, regional or international?
Sex (male/female), age group, education or income levels
Lifestyles, interests and hobbies
Activity levels online (active, moderate, or passive)
Genuineness. Are they real fans or fake fans that are bought cheaply? Never hire an influencer who has dubious looking followers or fans.
4) Measure Your Social Influencer's Reach and Engagement
While the size of an influencer's reach (ie readership, followership, or fan-base) matters, it is also important to consider how engaged the influencer's fans are. Ask yourself the following:
Are they responsive in terms of the number of "likes" and comments on Facebook, Instagram, TikTok, YouTube or other channels?
Do their comments look genuine, or are they just copy-and-pasted bot comments?
Do they help to retweet his tweets, complete with the requisite #hashtags?
Are they reblogging and sharing his content?
Do their fans defend the influencer when he or she is under attack?
There are various tools out there to ascertain reach and engagement. They include Social Blade, HypeAuditor, GRIN, Klear, Social Bakers, and a whole bunch of others.
Beyond these quantitative tools, you should also the quality of the influencer's engagement with his fans.
5) Request for References
If you're unsure about the influencer's ability to deliver the goods, it may be worthwhile to ask for references. This could be a previous client whom the influencer worked with, or influencer marketing agency which have employed the influencer's services.
Are there other brands which the influencer worked with in the past? If so, it may be useful to do a check to see how long these engagements are. Do also see if these sponsored posts get a good levels of engagement.
Long-term sponsorship deals between brands and influencers are normally a good sign that the influencer is producing results.
6) Determine Your Brand/Social Influencer Fit
Finally, and perhaps most importantly, consider the personality attributes of your social influencer and how well he or she would fit into your brand. In most cases, influencer marketing is a co-branding exercise.
You are partnering a group of social influencers and using their networks to amplify your brand. Thus, you should evaluate their relative effectiveness as you would any other sponsorship deal.
Conclusion
I hope that this introduction to influencer marketing has been useful for you. As with any other digital marketing technique, I'd encourage you to weigh and assess the benefits of investing in influencers with other options to determine what's the best ROI you can get.
Have you worked with influencers before? How have your experience been like?