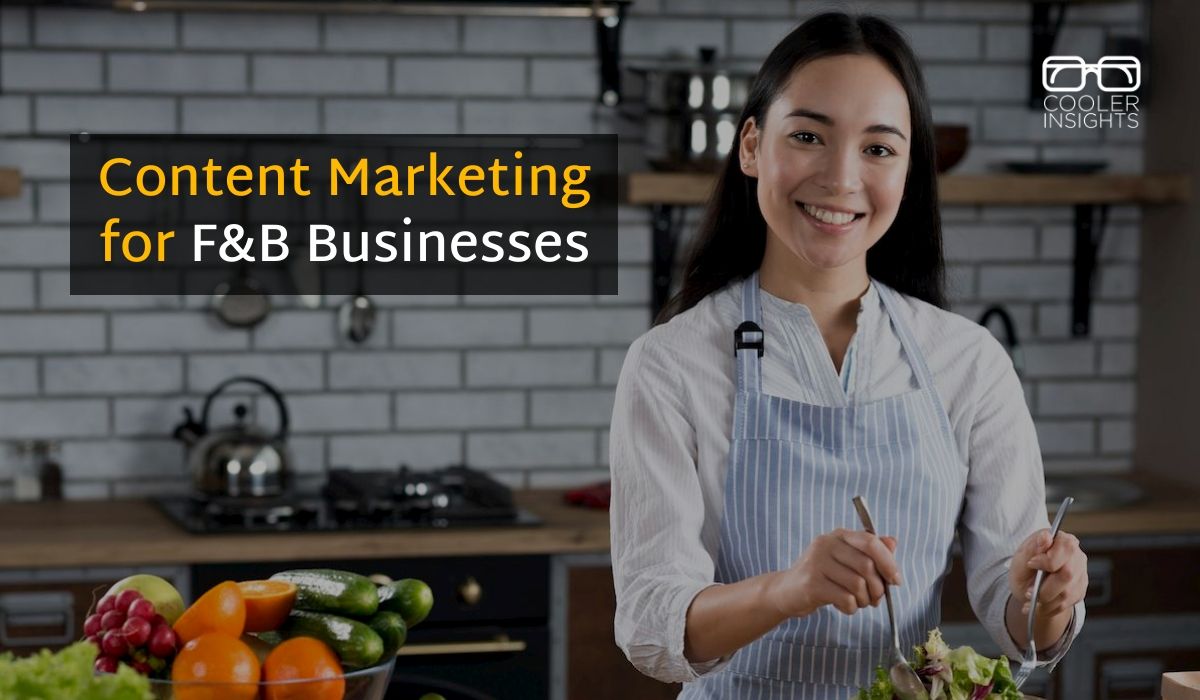 How can restaurant owners survive and thrive? (courtesy of Food photo created by freepik – www.freepik.com)
We love delicious and great tasting food. We love chatting about our latest dining escapades on social media.
If you are Asian, you probably enjoy taking and sharing photos and videos of your food on social networks. You probably also love consuming food related content – recipes, new dishes, menus, the list goes on.
Unfortunately, few F&B operators have embraced content marketing. Many are either too busy with running their operations, intimidated by what's needed, or unaware of what's involved.
Well, help is here!
In this article, you will learn what it takes to launch a Content Marketing Strategy for a restaurant, cafe, hawker stall, food kiosk or other F&B business. Covering nine important steps, it will provide the most important strategies and tactics that food businesses and brands can use to increase their online awareness, drive patronage, and improve guest loyalty.
#1 Establish Content Marketing Goals
First, you need to determine what your content marketing goals are. Ask why you are doing this, and what you hope to achieve.
Common objectives may include the following:
Raise awareness for your restaurant or cafe;
Generate higher walk-in customer traffic;
Improve customer revenue per tab;
Strengthen patron loyalty and life-time value;
Trigger word-of-mouth sharing and customer advocacy; or
Grow reputation and popularity.
When doing so, remember to establish the metrics used to measure success, both online and offline.
#2 Know Your Diners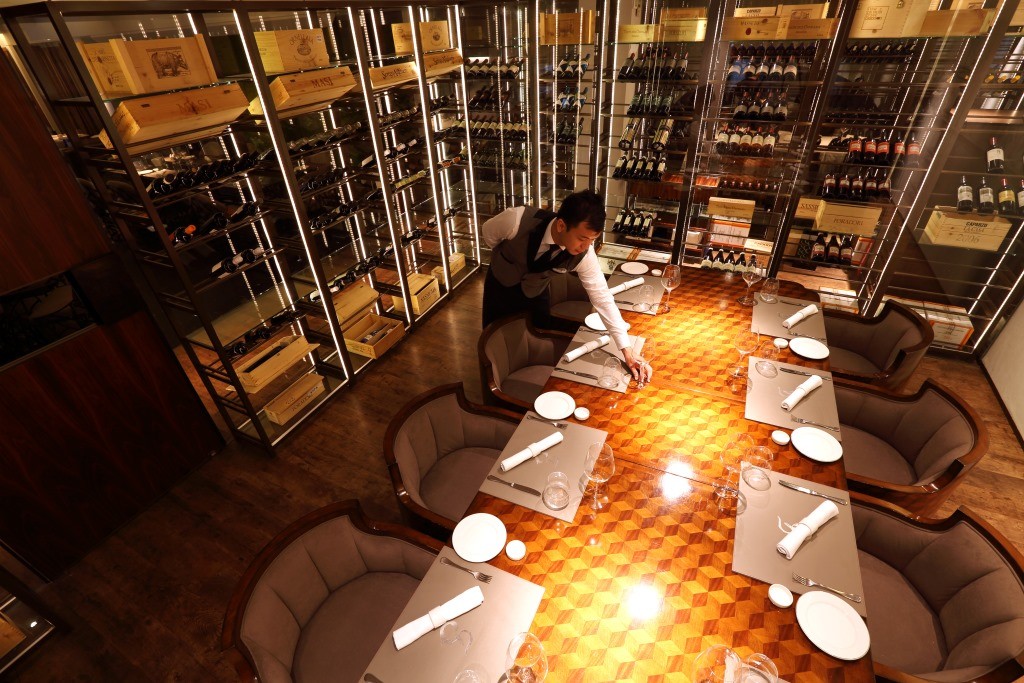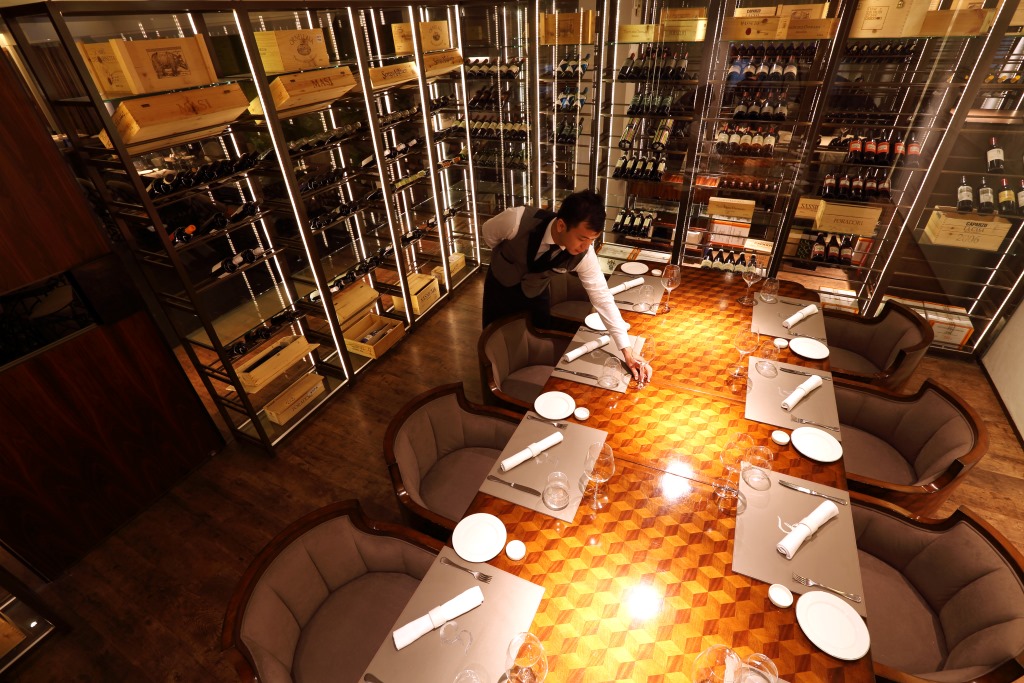 Courtesy of Gaia Ristorante and Bar
Next, you need to know who your customers are, how they decide on places to eat or drink, as well as other considerations. Conduct a quick survey (either online or offline) with questions such as the following:
Which social media channels do they visit?
How often do they access these channels?
What key words do they use on search engines?
Do they follow any food bloggers? Whose recommendations do they trust?
What are their average dining budgets like?
Who makes the recommendation or books the restaurant?
Beyond interviews, see if you can dig up prior customer transactions. For example, favourite menu items, most talked about dish, and so on. These form the "ammo" for your food related content.
#3 Assign Content Marketing Roles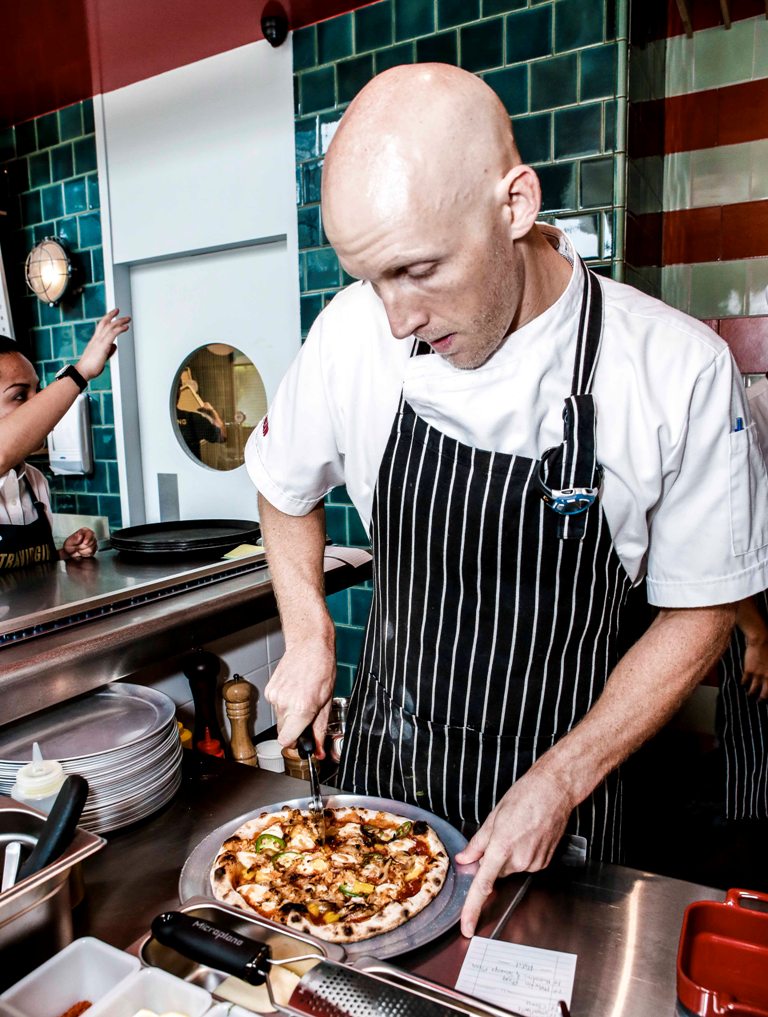 Courtesy of Extra Virgin Pizza
In a labour tight F&B market, it is important to assign clear roles in content marketing. Now this depends on how busy your outlets are, the bandwidth of staff, as well as their interest and passion.
Generally speaking, professionally taken photos (eg menu items, restaurant layout, exteriors, posed shots), design and editorial work should be done before the outlet opens its doors. Slow periods may also be good occasions for kitchen or wait staff to snap photos and share selected menu items.
If need be, do engage professional help to create and curate appropriate food or beverage content.
#4 Build Online Channels
No, you don't have to be everywhere. As a matter of fact, focusing your energies on one or two social channels may work better than spreading your resources too thinly.
Websites

are good content "hubs" that can be optimized for SEO purposes. Include a blog section to highlight new menu items, behind-the-scenes processes, or other interesting information.

Facebook

is useful for sharing content and engaging with diners. Note that they need to reciprocate by engaging with your content in order for your updates to appear on their newsfeed (the alternative is to advertise on Facebook).

Twitter

works well to broadcast news or provide customer service/engagement with your guests. Do ensure, however, that you are able to respond fast enough (often within 2 to 3 hours) as Twitter users usually expect a quick response.

Instagram

is a great platform for guests to drool over your foodporn pics. Beyond just showcasing how delectable your dishes are, you could also run promotions on this channel.

YouTube

channel is a convenient place to launch your regular videos. Food preparation videos could be interesting for your diners to note, especially if you have a charismatic chef!
#5 Plan Content Marketing Calendar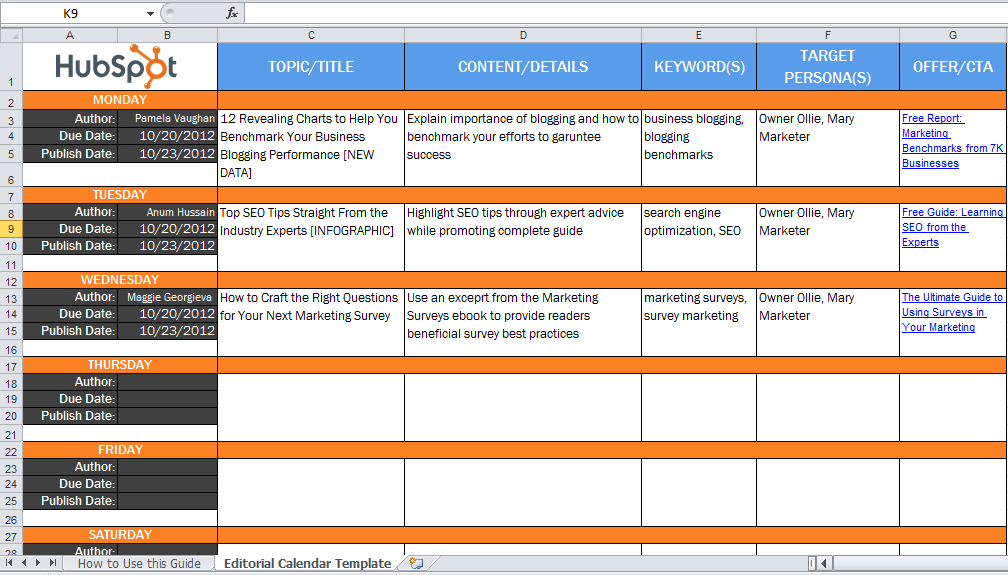 Example of a content calendar (source: buffer social)
The next step involves developing an editorial/publishing schedule. This would normally include the following:
Date/Day of the week
Types of content (text, photos, videos, slides, etc) and platform (Facebook, Twitter, Instagram, etc)
Headline and summary of the content. For Facebook posts and Tweets, the entire content can be included in the calendar.
Photos, videos and links if any.
Categories and keywords (focus on those used in the F&B business like Western, Local, Hawker, Desserts, etc).
Hashtags (Facebook, Twitter, Instagram, etc).
Person in charge.
Measurement of performance (eg no of views, no of likes, no of comments, reshares, retweets, etc). These should be tracked on regular intervals.
Personally, I use a simple Excel calendar and colour code my posts. Do also check out these blog posts and templates of content calendars from Convince & Convert and Content Marketing Institute.
Oh, and these editorial content calendar tools from Content Mavericks is really nifty. Plus you can download a free editorial calendar!
#6 Create Snackable and Shareable Content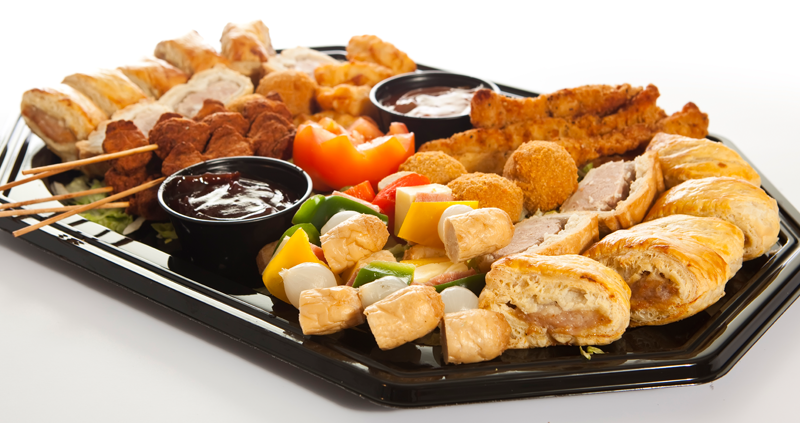 Courtesy of Jane's Pantry
Now for the meat of your content itself, focus on what Brad Cohen calls snackable objects. These are "bite sized nuggets of content whose meaning can be grasped quickly (consumed in one bite)."
Here are some ideas for you to chew over:
Visual content like yummy photographs and videos are vital in the F&B industry. Learn to take mouth-watering images and videos of your food, or hire a professional.
Develop different themes for each day of the week. For instance, Mondays could focus on meats, Tuesdays on soups and salads, Wednesdays on seafood, Thursday on veggies, and so on.
Follow a chef around for a day and capture what he does. From the buying of the freshest ingredients, overnight marinades of meats, slicing of fresh sushi and sashimi, to training of apprentices in the culinary arts.
Post food related quotes that are humorous yet relevant. Blend them with a photo of your food or drink.
Highlight dining or cooking tips that can help your customers to save money, time or effort.
Introduce a cocktail for the week or month. Show how your bartender came up with these.
Share recipes from your kitchen, complete with instructions and photos.
A key thing here is to include your brand identity (logos or mast heads) in your content.
#7 Crowdsource Customer Content
While you create your content, don't forget to encourage your customers to get into the action. Nudge them to leave a review on popular food forums like HungryGoWhere (above) and Makansutra.
Encourage them to spread the word via their own social networks. Nudge them to include a link to your website and social media accounts.
To boost social shares, reward customers who share a review on their social networks. All they need to do is to show you (via their mobiles) what they have written, and you can offer them a treat.
Highlight your best customer reviews on your own website and social channels. Use these testimonials as social proof to drive new customers to your outlets.
#8 Work with Social Media Influencers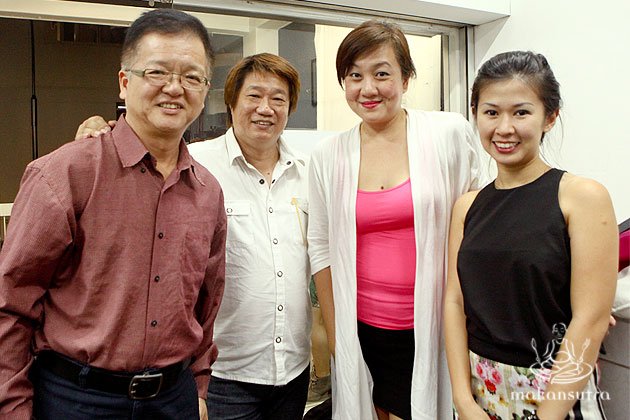 Food influencers Tony Johor Kaki, KF Seetoh of Makansutra, Catherine Ling and Debbie Yong (image courtesy of Makansutra)
With their significant online reach and influence, food and lifestyle journalists, bloggers and other content producers are important marketing partners. Read their publications or blogs, and find out how you can be featured—either through public relations (free) or sponsored posts (paid).
You can find out more about working with influencers in The ABCs of Influencer Marketing.
#9 Analyze, Optimize and Socialize
Finally, remember to analyze the results of your content marketing efforts, optimize your content via SEO techniques to improve search ranking for choice keywords, and socialize by sharing them on social platforms.
A key thing to note here is that you need to match what you've achieved against your original goals. Have you under performed on certain metrics (eg engagement) while over performing on others (eg followers)?
Adapt your strategies and tactics accordingly, refine what you push out, and hone them to perform better.
Conclusion
The F&B business is a challenging one. While there is never a shortage of diners, the competitive landscape and difficulty in hiring (and keeping) talented workers makes it important for restaurant, food and cafe owners to constantly keep themselves relevant through online marketing.
What I've proposed is just the icing on the cake. There is definitely a lot more that can be done to tap the power and potential of digital marketing for owners and managers in this space.
Are there other ways to harness content marketing for restaurants and cafes? I'd love to hear your ideas on this.