credit: unsplash
Facebook is the biggest social media channel in town. However, Instagram is catching up, and new platforms are attempting to rise and take some of the limelight, like Snapchat and newcomer Gab.ai.
For now, however, Facebook remains a firm favorite. However, that doesn't mean it's all plain sailing for businesses looking to draw in traffic and sales.
In early 2017, Facebook announced that it would change the way the site aggregates both ads and news articles in the coming months.
These changes will make it harder for ad managers to get the most from their daily advertising budgets.
But never fear! This post will run through some of the ways you can crack the Facebook advertising code to bring in excellent results.
Use Smart Audience Segmentation
In your ad targeting dashboard, you will be familiar with the target input boxes and the 'speedometer' which shows you, from red to green, exactly how many impressions your ad could make with your targeting criteria.
Ideally, you should for the ideal midpoint between broadly and narrowly targeted ads – around 700,000 people, depending on your product niche. The more information you can collect on your audience segments and demographics beforehand, the better you can target.
In the beginning, get to know your audience by researching long-tail keyword terms, the publications they read, the influencers they follow, and the other brands they may be interested in. Form these characteristics into specific examples (known as personas).
For instance, say you sell fishing equipment. Your target persona might look like this:
"Derek is 44 and he has been a fishing hobbyist since he was a young boy. He likes to read magazines like Anglers Weekly, and he loves drinking beer as he sits down to fish. He also likes to buy camping equipment to make his trips more comfortable. He has roughly three weekends out of the year when he is free to go on a fishing trip away from his family. These trips occur around Labor Day and during the summer months."
As you build up these clear images of your customer, be prepared to go in deep. As time goes on, you will find out more about your customers. Be ready to refine these groups as you go.
Plan Your Advertising Copy
Armed with customer insight, you will next need to start planning advertising and content marketing campaigns to appeal to your audience's sensibilities. This can take many forms.
If your core group of cosmetics buyers are very interested in watching makeup tutorials on YouTube, you should consider making a video, as this will increase your chances of getting your target users to engage with and share your content with their friends.
You will need to test different headlines and calls to action in your posts and imagery. There is no shortcut to this process; it's trial and error. However, it is vital that you test and optimize your posts to boost engagement.
Make Beautiful Ads
Humans are visual creatures. Thanks to social media, we have become even more shallow when it comes to advertising.
If your post or advertisement doesn't have an image, go back to the drawing board and start again. Canva is an excellent site for making free social media graphics. You can upload your pictures or use their vast range of graphics and fonts to make your posts look pretty.
Autoplay video is also making paid advertising more effective. If you have some stunning visuals on your products, or even a meme-worthy interviewee talking up your goods, you can pull in viewers by making a video ad.
There are many ways to enhance your Facebook ads with visuals. Be sure to test and optimize until you find the formula where your audience is the most responsive.
Sequential Advertising
Many marketers are under the misconception that ads have to embody the entire thrust of your promotional message within one viral video, social media post, etc. This is because they appreciate that their audiences' attention spans are getting shorter and shorter in a world full of content clutter.
If you have experience in building sales funnels with your website and content marketing pursuits, however, you will realize that different messages will convince different segments of people to experience your brand online.
With sequential advertising, marketers rely on the concept of creating a sales funnel within their ad campaigns. This gives them the freedom to create a series of ads that relate to each other, yet hinge on the audience's memory of the campaigns that came before it.
Music releases are the perfect example of this. Stars like Jess Glynne use sequential marketing to get fans excited pre-launch. They may start with little snippets of music videos, followed by tour countdowns, and exclusive live streams, until finally the release day comes. Through all of the whipped up anticipation brought by sequential marketing, the CTR to the 'buy now' plug should draw in heaps of clued-up fans ready to buy.
Retargeting Campaigns
So your customer made it to checkout with a selection of products and then *poof*, they're gone.
Where did they go?
Maybe their doorbell rang, and they forgot to complete their order. But what can you do with their shopping basket once they have disappeared?
You can try retargeting these people with advertising on Facebook. To do so, you'll need to install a Facebook Pixel which you can embed on your website.
You can also pick up simple plug-ins that run through your ecommerce host to make this process easier. If you are just getting into Facebook advertising, there are a few things you need to take note of to make sure your retargeting ads aren't turning people off:
Do not bombard your visitors with retargeting advertisements on Facebook. You may want to limit the number of cycles to around three or four. Any more frequently than that, and you may start to annoy your audience.
Create a call to action for each of your retargeting campaign ads. For instance, if you want to avoid the 'hard sell,' settle for an ad that encourages the readers to sign up to your mailing list instead.
Make sure you are tracking the results and making improvements to your retargeting campaigns using the Facebook Pixel
Work On Your Marketing Funnel
Facebook advertising should be considered as a set of marketing funnels, much like your existing business website. Not everyone who sees your Facebook post will be in the mindset to buy. This is where your audience segmentation research comes in handy.
From your business' Facebook account, head to the impressions page and look for the ads that have performed the best amongst your existing followers. With these figures, it is safe to assume that the ads you have seen success with from previous customers will also work to convince people who have never seen your products before. Consider the imagery and types of content and target similar ads to new, alternative segments.
Cracking the code on Facebook advertising includes thorough audience research, segmentation, retargeting and tracking the results in real-time until you build a set of Facebook marketing funnels that bring in big sales.
Make the most of the automated scheduling and tracking tools, concentrate on 'warming up' your leads and provide your followers with useful information that may help them convert at a later date.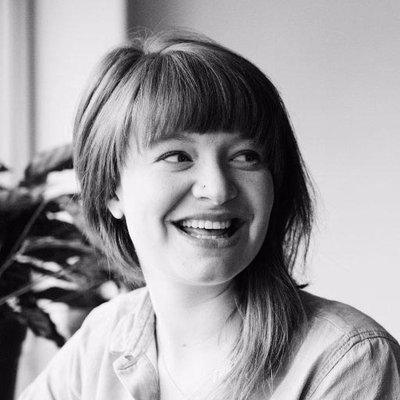 Victoria Greene is a freelance blogger and branding expert. On her blog, Victoria Ecommerce, she regularly shares tips with marketers and business owners looking to make the most of social media advertising.