"The only thing worse than being talked about is not being talked about." – Oscar Wilde
Being talked about is the holy grail for content marketers in today's attention starved age. You need to produce articles, infographics, videos and social media posts which are not only searchable but shareable.
To make your content stand out from the crowd, you need to be both artistic and scientific when you craft your content pieces. While the science of content marketing has been much written about (data analytics anybody?), the art part is sorely lacking.
Thanks to Rod Judkins' wonderful book The Art of Creative Thinking, I learned some pretty nifty ways to trigger creativity in my own content creation process. Containing a total of 89 tactics and techniques to boost your creativity, it was a boon to a content marketing professional like me.
Let me share some of its nuggets with you.
#1 Be Playful and Childlike
Do you know how David Kelley and his colleagues presented their computer mouse mock-up to Steve Jobs?
They stuck together assorted scraps, a ball from a roll-on deodorant, a piece of a refrigerator, bits of a car gearstick and a dish from a supermarket. The entire flimsy contraption were held together with tape and rubber bands!
Fortunately, their efforts impressed the legendary Apple CEO and the rest as they said is history.
Like Kelley, you should reconnect with play. Treat each content piece like a game or toy. Allow your childlike curiosity to permeate what you write, design, or produce.
#2 Break The Rules
Yes, I know that there are rules in content marketing. You need to use the right keywords, the right image sizes, and the right video lengths to resonate with your audiences.
However, can there be ways to shock your audiences with something unexpected?
A great example here is uber marketer Seth Godin. Unlike other content marketers, his blog does not have any images, SEO keywords, fancy videos, or Call To Action (CTA) buttons. He doesn't even allow his readers to comment on his blog, and he doesn't follow anybody on Twitter (except himself).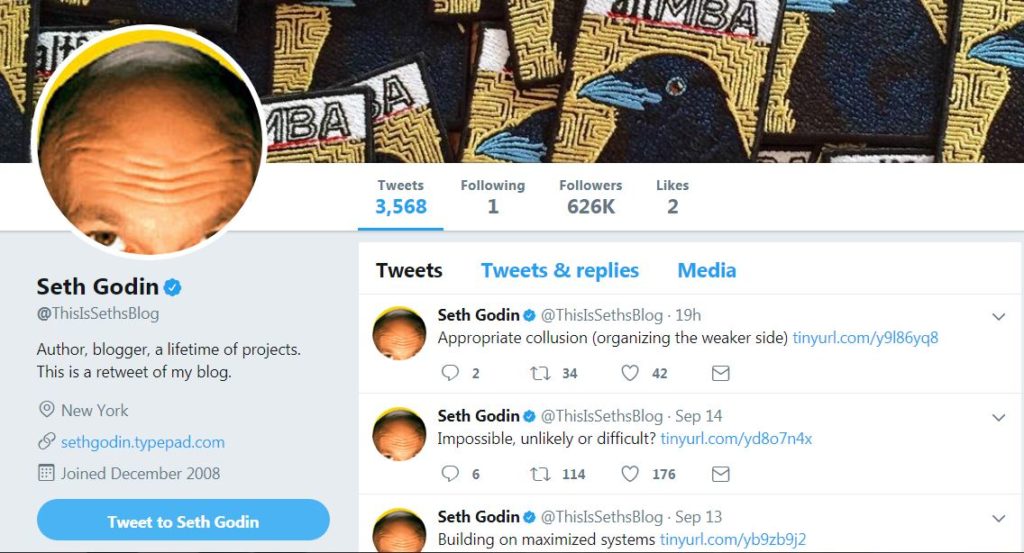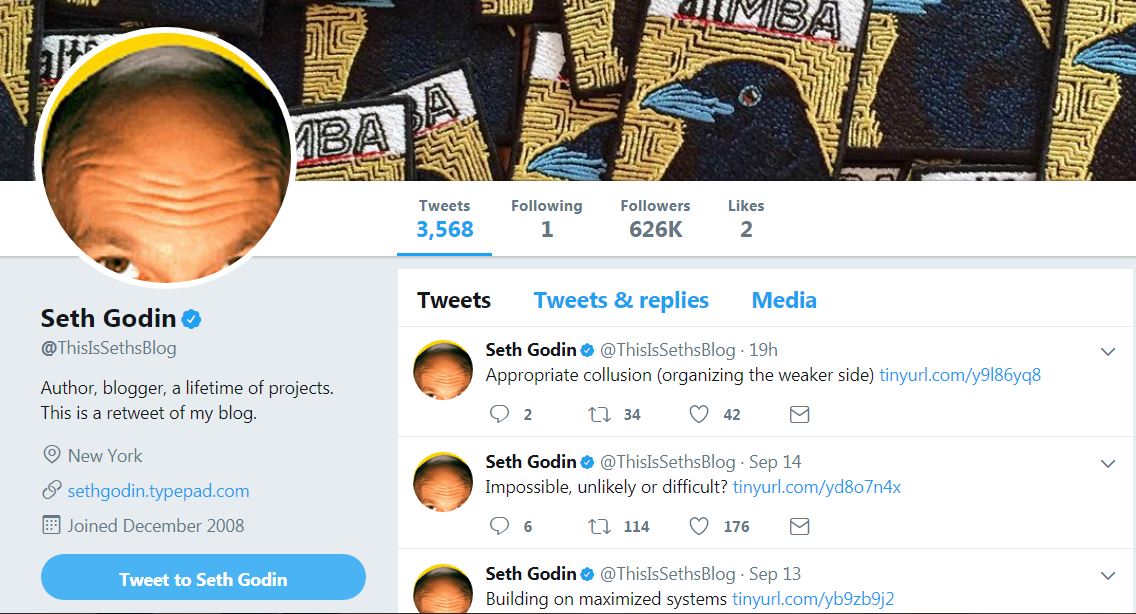 Instead of following convention, Seth focuses on producing brilliant original insights that add value to his followers. This helps him maintain his clout online despite ignoring all the rules of digital engagement.
"If I'd observed all the rules, I'd never have got anywhere." – Marilyn Monroe
#3 Fully Immerse Yourself
To succeed in creating kickass content, you need to be like Quentin Tarantino.
Once an employee of a video rental store, Tarantino was an obsessive film fan who watched as many films as he could. This helped him to become the world renowned auteur of films like Pulp Fiction and Kill Bill.
When people ask me if I went to film school, I tell them, "No, I went to films." – Quentin Tarantino
Like Tarantino, you need to delve into the books, magazines, blogs, podcasts, videos, movies, and everything else related to your domain.
#4 Embrace Chaos and Accidents
Accidents happen. Cherish the detour and see if you can learn something "right" from the "wrong".
Charles Goodyear discovered vulcanised rubber by accident. Rubber was too soft when hot and too brittle when cold. When Goodyear accidentally spilled some rubber on his stove, however, it baked into a hard dark substance which is strong and pliable at any temperature.
The next time something sh*tty happens to you, turn that experience into a positive lesson. Then write about it online.
#5 Take Advantage of a Disadvantage
"The biggest competitive advantage is to do the right thing at the worst time." – Bill Hewlett and David Packard
One of the greatest breakfast companies in the world, Kellogg's famously did the opposite of everyone else during the Great Depression in the 1920s. It doubled its advertising budget while everyone was cutting back. This helped the company grow tremendously and totally dominate the market.
Likewise, try to look for opportunities to create something that everybody else shuns. Perhaps it could be a whimsical video explaining how your "boring" B2B business work. Or a game that helps to make industrial grade cement fun and sexy.
#6 Jive With Jokes
Do you know that Facebook was first created by Mark Zuckerberg as a joke?
Apparently, the world's largest social network was developed to allow fellow students at Harvard to select the best-looking person from a choice of photos. It caused outrage and was banned by the college, but was so popular that it crashed the university's servers!
A pattern-switching process, humour is useful as it helps to cause "insight switchover", compelling us to move from a familiar patter to a new, unexpected one.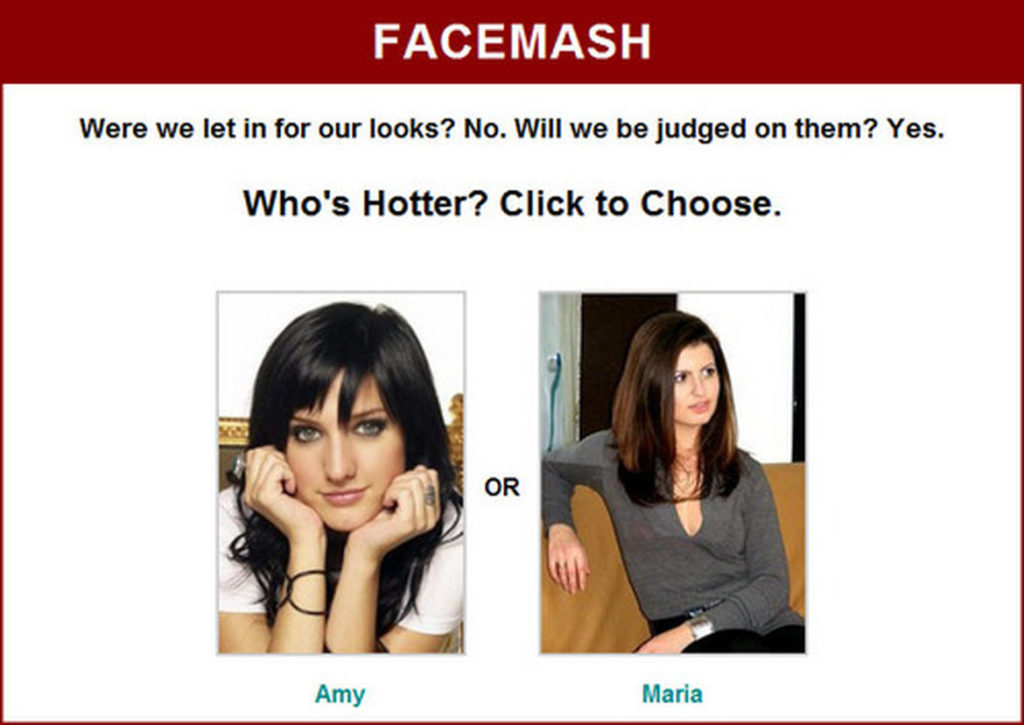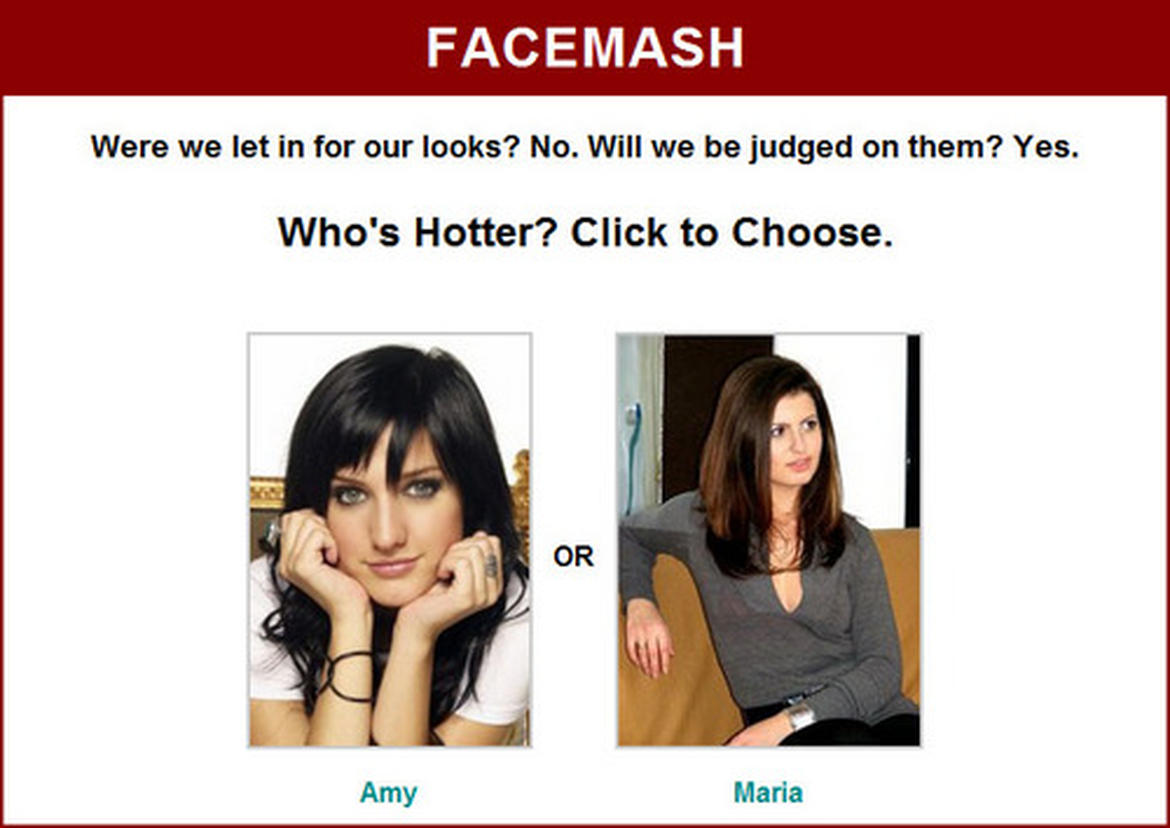 This was what Facebook used to be (courtesy of ZDNet)
#7 Conduct Experiments
The world of content marketing is full of experiments. Ditto for pop music.
In the book, we learn that Paul McCartney and John Lennon of The Beatles made it a point to mix genres together and experiment with different techniques when they created music. They were the first rock band to use feedback, as well as to incorporate a sitar or a string quartet in their music.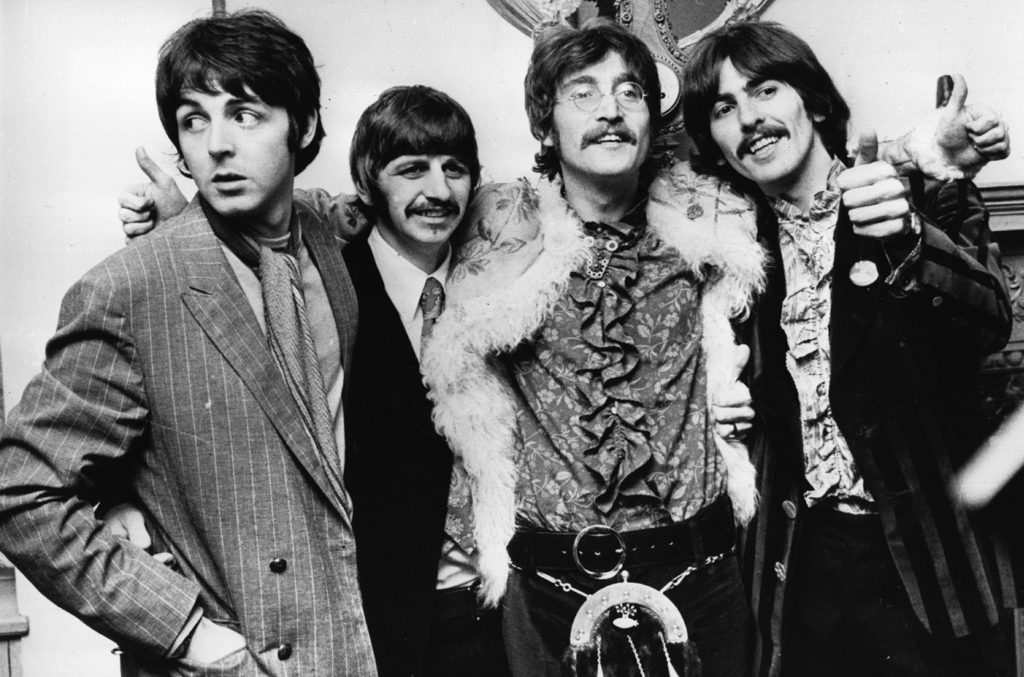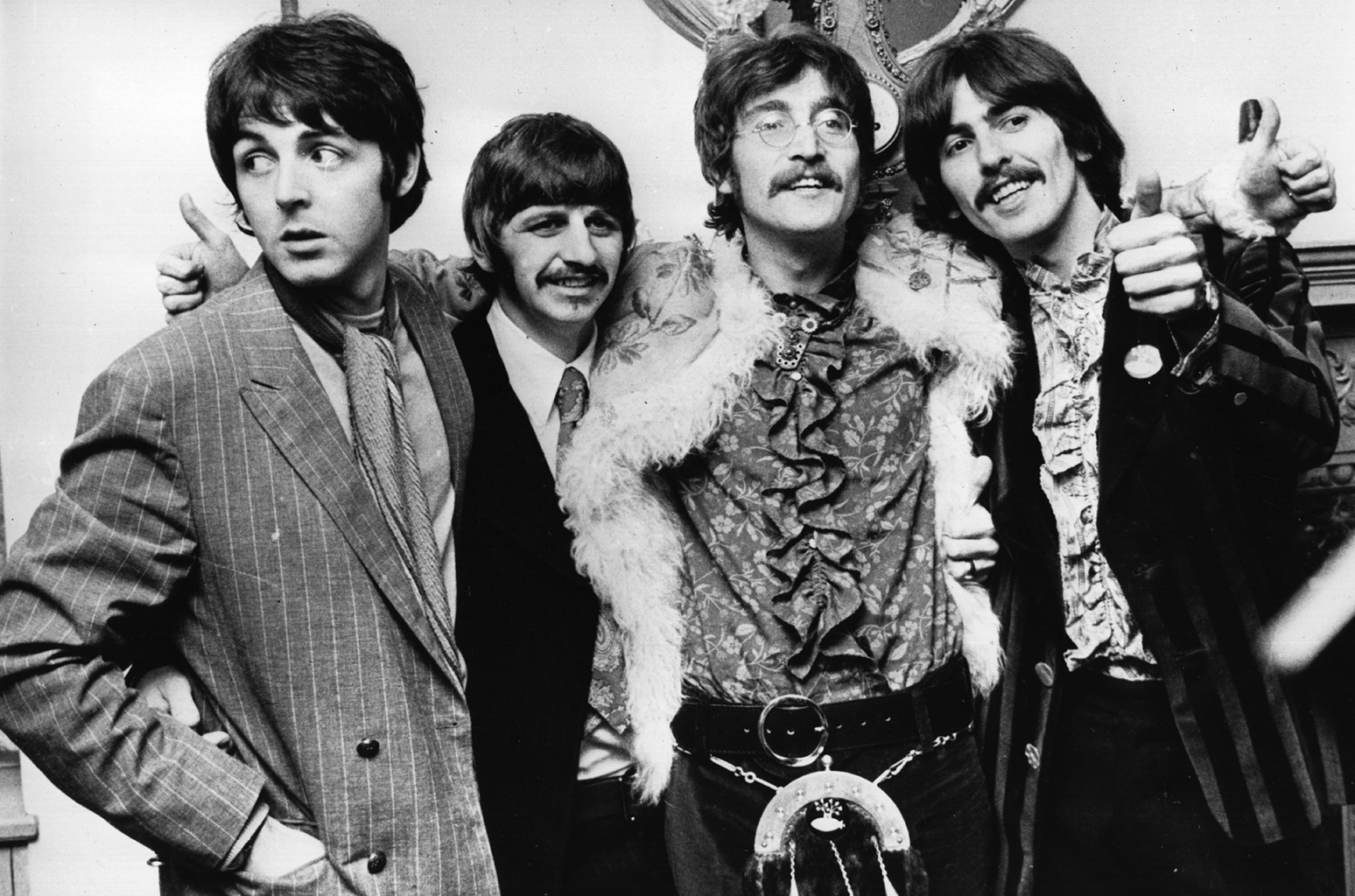 Courtesy of Billboard
Like Lennon and McCartney, you should not shy away from experimenting with new ways of creating content. Mix and match between content formats. Test how well different channels work. Experiment with using videos and images.
#8 Be a Rebel
Creative folks often thumb their nose at conventional wisdom.
Being a rebel means putting the right thing in the wrong place. It dares you to create wacky stuff, like Salvador Dali's famous lobster telephone, or Damien Hirst's provocative artwork called The Physical Impossibility of Death in the Mind of Someone Living (see below).
Are there ways for you to be a revolutionary in your craft? See how you can zag while others zig.
#9 Cherish Curiosity and Discovery
The greatest inventors in the world were all curious folks. Albert Einstein famously said, "I have no special talents. I am only passionately curious."
Armed with a PhD in political science, Miuccia Prada was once a member of the Communist Party and a champion of women's rights. She later studied mime for five years, and was also an art curator, film producer, architect, and capitalist.
These serendipitous life experiences helped to shape Prada's fashion designs into clothes that shouted, "Who are you? Dare to find out." Today, Prada is a fashion powerhouse with sales in the billions.
#10 Follow Your Heart
My final creative idea takeaway is simply this: follow your heart. And perhaps your gut too.
Judkins related how his student felt stuck in the admin department of her company even though she wanted to produce ads. She applied to be transferred to the marketing department but was frequently rebuffed. He then advised her to "do" the marketing rather than persuade her superiors with words.
His student came up with an advertising campaign for her company, complete with concept, strapline, photos, and design layouts. It looked better than the effort by the company itself. When she showed her superiors her efforts, they immediately moved her to the marketing department.
The lesson here is to be totally self-indulgent in order to be at your best. Treat each piece of content which you create as a labour of love. Have fun with it. Play with it.
Conclusion
What I've covered above are merely a few gems from the creative treasure chest. Covering a wide range of topics and examples, The Art of Creative Thinking is a joy for anybody in the creative or marketing field to behold.
Go get your copy and see if it doesn't change your world.