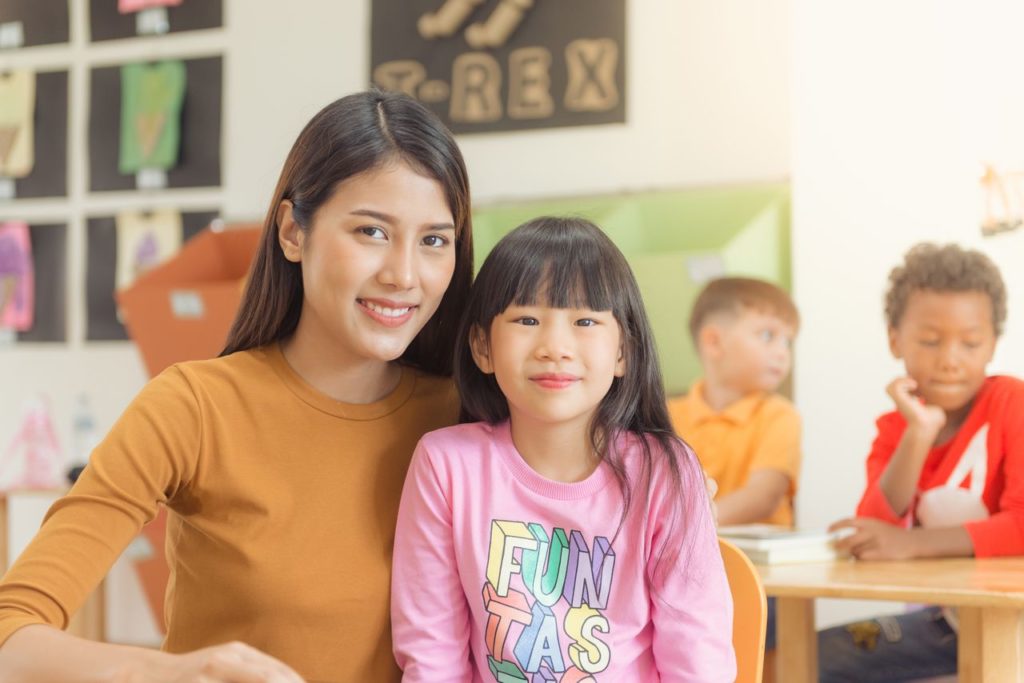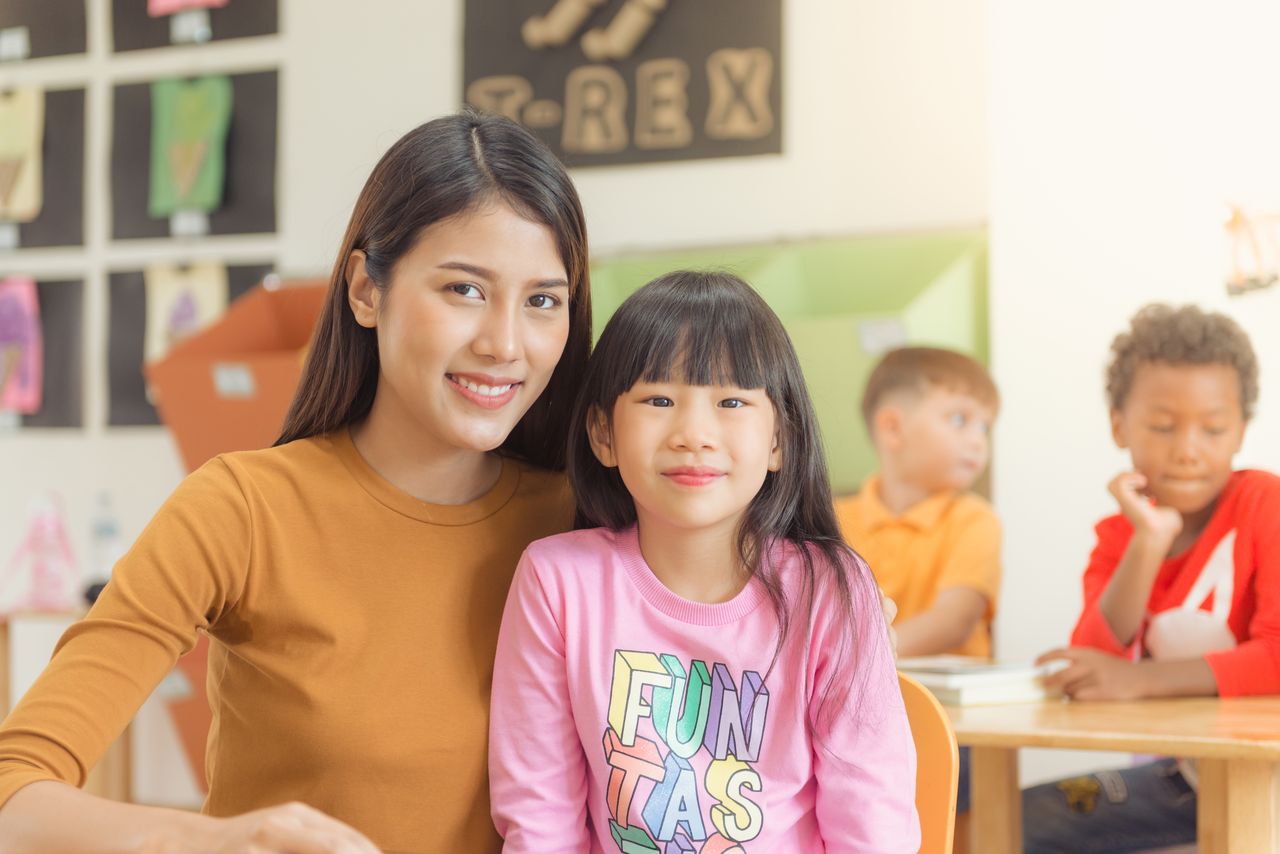 Yes, we've all heard that there will be fewer examinations in Singapore schools.
Despite these measures, education will remain highly competitive here. Teachers will also find that their work is never done.
Schools provide an important foundation for our kids to learn. However, teachers may find it difficult to manage a large class. Moreover, parents are often too busy, tired or clueless to teach their kids after school. Hence, the flourishing of private education providers and private tutors here in Singapore.
While the opportunity may be huge, the private education market is ruthlessly competitive.
In Singapore at least, there are literally tens of thousands of private tutors, enrichment centres, and tuition centres sprouting across the island. Every single one of these businesses, tutors, and educators are competing for the diminishing slice of the private education pie.
As parents spend an increasing amount of time online, private educators and teachers like you (and me) need to change our marketing game. While honing and refining your curriculum remains key, you can't build your education brand if nobody knows about it.
This is where social media marketing comes in.
4 Rs of an Education Business
Before I share some of the social media strategies and tactics which you can use, you need to delve deeply into the psyche of your clients.
Unlike retail or personal service businesses which may follow the whims of fashion, a private educator like you need to focus on four Rs:
Reliable – Parents must trust you or your teachers to deliver the right lessons to their children.
Respectable – With tuition fees hitting 3 to 4 figures each month, your personal branding and reputation becomes important.
Relevant – The rapid rate of curricular changes makes it imperative for private educators to keep abreast of what's happening.
Results-focused – Private education is probably the most "results-driven" sector of all. You got to show your parents what you can deliver.
To communicate the 4Rs for your private education business, you need to find ways to convey value, trustworthiness, and authority to your target parents and their children.
Begin by adopting these 10 online marketing strategies and tactics.
#1 Share Your Brand Story as a Teacher
Before you can unleash your cutting-edge tutoring techniques to parents, you need to convince them that it works.
The best way to start is to tell your own story as an educator and relate it to your business. Ask yourself the following questions:
How did you arrive at your current destination as an entrepreneur in private education? What inspired or motivated you to do so?
What were the different teaching methods which you've experimented with? Which ones worked well and which ones didn't?
Have you personally experienced any "turning point" using these methods to educate your students (or your children)? What was the Eureka moment that you can share?
What was the process of developing your curriculum like? How did you eventually arrive at your "winning formula"? Share both the triumphs and the heart-aches of your journey.
#2 Offer Targeted Exam Guides
You've probably seen a lot of generic examination tips being shared. Stuff like ensuring that your child gets a good night's sleep, avoid burning the midnight oil, eats well, or continues to exercise during the exam period.
What you need to offer are "ninja tricks" to score during examinations. They may include a specific study calendar for Mathematics (down to specific topics), the best ways to answer open-ended versus multiple-choice questions, or step-by-step guides to managing difficult questions with model answers (and the thinking process) provided.
#3 Profile Your Teachers and Tutors
Beyond telling your story as an educator (or an entrepreneur), you need to instill parental confidence and trust in your teaching team.
Here, you can craft short Facebook or Instagram posts where you shine the spotlight on each of your teachers. To inject a dash of delight, grab a photo of your tutors in a social setting – climbing a rock wall, spending time with their family, or indulging in their hobbies like sewing or rearing fishes.
Use that activity as a conversation starter. For example, if one of your teachers is a part-time ballet dancer, you can write about how the discipline and rigour of ballet made her a better Chinese or maths tutor.
#4 Share a Free Sample of Your Curriculum
No, I'm not asking you to give away your trade secrets. Instead, all you need to do is extract perhaps 1 or 2 pages of what you intend to cover and share it with your social media community.
The benefit of sharing your curriculum and your course-ware is that it provides a good idea to your future students (and their parents) on what you'll be covering during classes.
It'll also help to set their expectations right, and minimise any misunderstandings due to the misalignment of their learning objectives with your course content.
Here's an example from my social media marketing course, done in partnership with Equinet Academy.
#5 Form an Academic Facebook Interest Group
One of the best ways to build an online community is to form a Facebook Group. Now the main idea behind such a group isn't just to spam your links or advertise your wares, but to demonstrate thought leadership and offer helpful advice.
There are several ways to do so:
Focus on a specific subject, like the PSLE Science Facebook group here.
Focus on a specific year, eg GCE O'Levels 2018.
Focus on a specific level, eg Sec 3, JC 1.
An important thing to note here is that you need to continually share valuable tips in that Group and avoid the urge to market your programme. Let your customers come to you automatically if they need further help.
#6 Have an "Ask Me Anything" (AMA) Day
Continuing along the theme of being helpful (read Youtility to learn more), why not ask your community of parents what questions their children struggle the hardest with? Once you've got those questions, here's what you should do:
Develop a model answer for that question. Or pick a similar question of your own, and show how it should be answered.
Provide a step-by-step guide to illustrate the process of answering that question. Reveal the workings that went behind it.
If possible, do a screenshot of each step or even better, video yourself doing it!
#7 Share Customer Success Stories
In the world of tuition and enrichment education, customer stories rule. Parents will want to read the stories of students from your centre who have managed to overcome learning difficulties (with your help) to succeed in school or in life.
While hearing it direct from parents and their kids is best, you may want to also develop some infographics of your own to illustrate the average improvements in your student (eg 15% improvements in exam/test scores, or average scores of A/A* in specific subjects.)
#8 Time Your Content with Academic Calendars
You don't have to be a parent of a school going kid to know that the academic calendars of schools and tertiary institutions are fairly rigid. Typically, they tend to fall around the following activities:
Enrollment for schools/ tertiary institutions
School holidays (both short and long)
Mid and final year examination periods
Release of examination results (both school exams or national exams)
Holidays for students (eg Youth Day, Children's Day)
To catch the critical (and relevant) period when parents need to decide on whether to supplement their child's education with tuition or enrichment, you need to grab them during the periods when they are most open to suggestions. This could be after the release of examination results or at the start of the school year.
#9 Practice Newsjacking
This isn't specifically for the education business, but it certainly works well if you're targeting parents who are well informed about current affairs. The key here is to ride on the hot topic that is making the rounds on the Internet, and cleverly incorporating a short lesson on Mathematics, Mandarin or Geography.
Let's take the recent example of the increase in tariffs by both the US and China.
If your centre offers Mandarin tuition, you can perhaps expand the vocabulary of your fans (and their children) by showcasing some words in Chinese related to trade tariffs (贸易关税), protectionism (保护主义), or trade war (商战). You can gamify it by asking your fans to craft a short story involving these words, and offer a prize (like a complementary tuition session) to the winner (or the winner's children.)
#10 Provide Teaching Tips – FREE!
Last, but most certainly not least, you should provide little teaching tips to help parents better engage with their children.
These do not have to be academic; often, the most important lessons which parents need lie in how they can better motivate their children to study.
Comprising little nuggets of guidance and information, they can take the following formats:
Short video illustrating the question and answer of the day (see above)
An infographic with learning tips for parents to print out for theirkids
Any useful short cuts to help children improve their study speed
Resources that are handy for parents and their children
Now that I've shared some tips, I'd love to hear from you. Are there other ways for tuition centres, enrichment schools, private tutors and other educational service providers to use social media to improve brand awareness and generate leads?