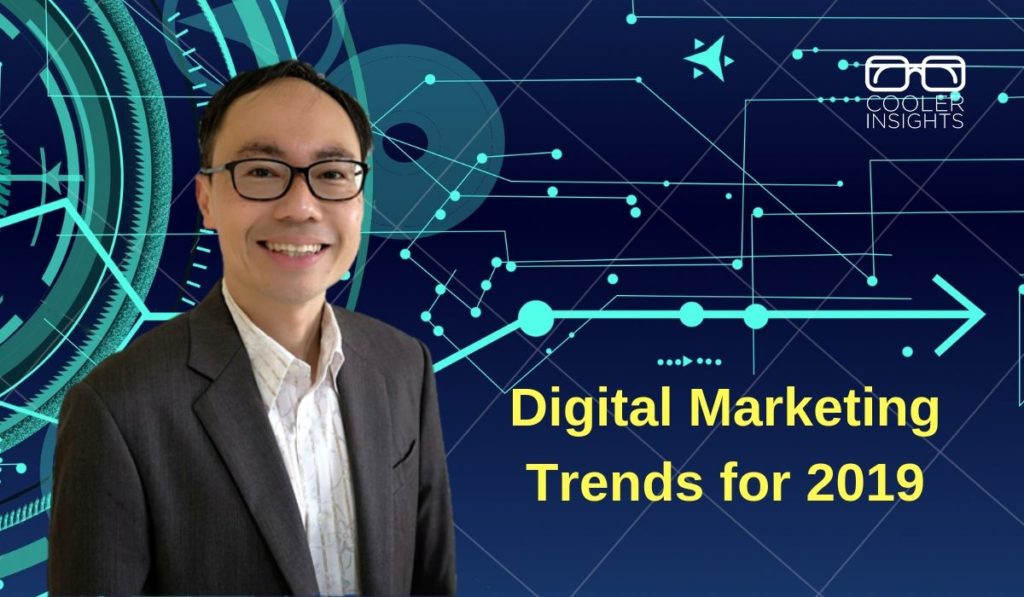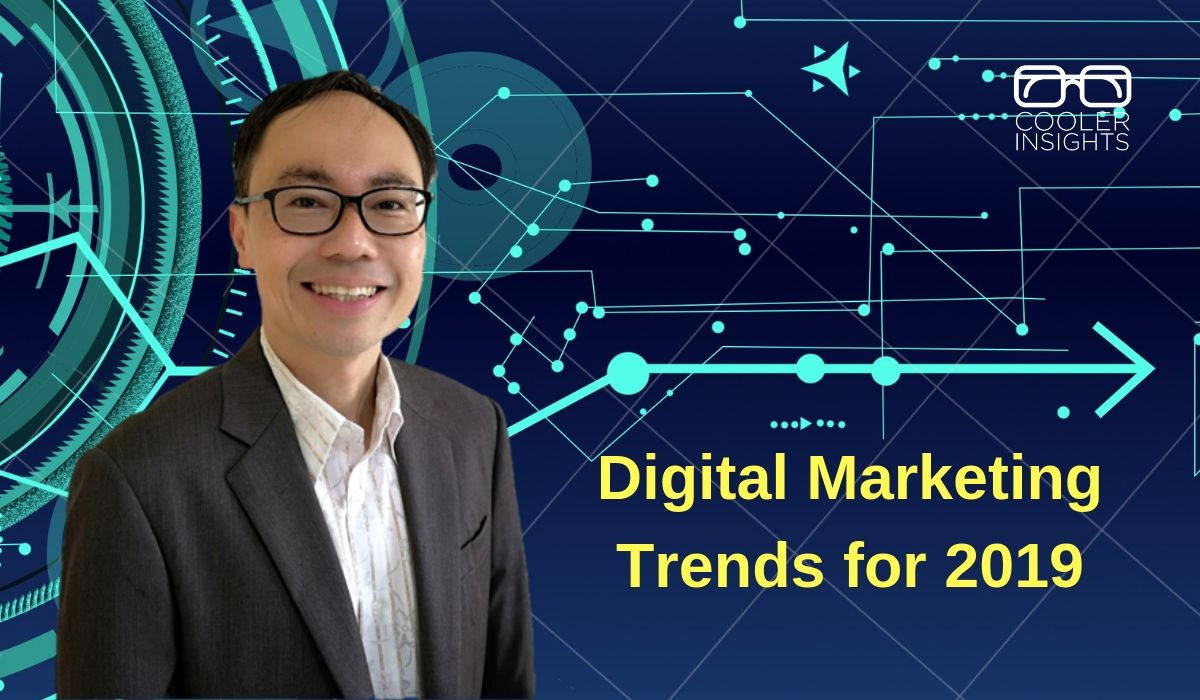 Ready for digital marketing in 2019? Keen to learn more about digital marketing trends in the year ahead?
In this article, I will survey the online marketing landscape and describe developments in online advertising, apps, and content that are likely to take flight in 2019.
Before we delve into some of the possibilities, let us first look at some of the drivers for digital marketing in the coming year.
The 6 'A's of Digital Marketing in 2019
Anybody who scanned the digital, social, and mobile environments over the past year would have noticed one thing. The big boys of tech – Google, Facebook, Apple, Microsoft and Amazon – are continually rolling out innovations to match user actions while influencing how they behave online.
For a start, everything seems to be geared towards a mobile-first audience. This means that websites have to be responsive and quick to load, images have to be square or vertical shaped, and videos must work without audio.
Beyond focusing on smartphone wielding consumers, digital marketing technologies have centred on the following 'A's:
Analytics-Driven: Mining of user data to generate deep customer insights
Algorithms: Intelligence gleaned from customer analytics are used to adjust how the platforms and channels work
Artificial Intelligence (AI): Machine learning and deep learning networks are used to predict user behaviours
Automation: Simplifying campaign and content creation through various apps and tools
Animated Attention: Prioritising videos, slideshows, and stories to grab attention
Audience Actions & Reactions: Using customer-generated 'moments' to prime the next steps
Through a mixture of these digital and social technologies, I could discern five major trends in digital marketing for the year ahead:
Programmatic Marketing / Advertising
Chatbot-based Messenger Marketing
Social Videos
Omnichannel Marketing
Conversion Rate Optimization (CRO)
Let us look at each of these in detail.
#1 Programmatic Advertising
Also known as programmatic marketing, programmatic advertising involves buying advertising space across multiple channels in an automated way.
Through an automated bidding process on advertising inventory in real time, a specific ad can be shown to a specific customer at the right place at the right time. Executed through a mix of analytics, algorithms, AI, automation, and audience actions, programmatic advertising can serve highly relevant ads to your preferred target audience.
In programmatic advertising, there are a couple of things to note:
Real Time Bidding (RTB): This is the automated process of buying display ad spaces in real time, based on advertisers bidding for the target audiences that they desire to reach
Ad Exchange: This is the place where the publisher's inventory of advertising spaces is sold via an auction process to advertisers who bid for these spaces
Demand Side Platform (DSP): This is the system for advertisers or their agencies to access the ad exchange auction to bid for ad space
Supply Side Platform (SSP): This is the system allowing publishers to list their inventory of spaces to be sold in the auction
To understand how programmatic could work, have a look at the infographic below (courtesy of Smart Insights).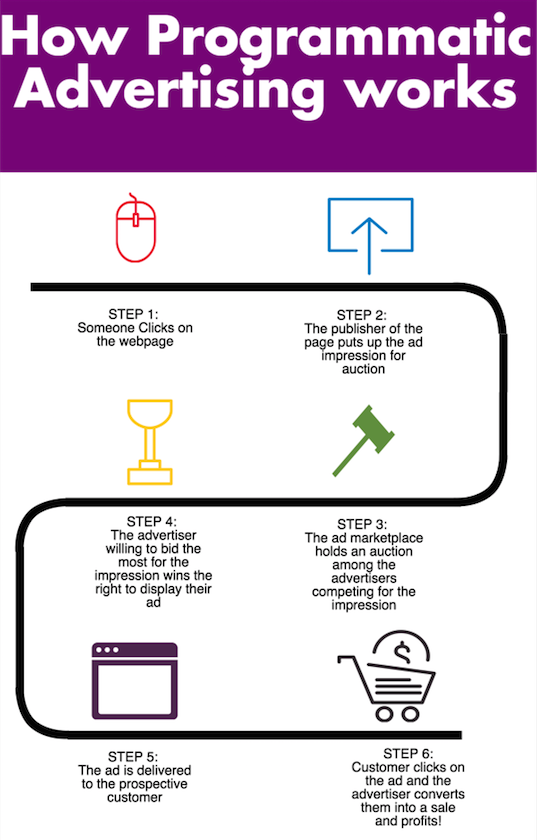 Pros and Cons of Programmatic Advertising
By delivering impressions to the right target audiences at the right platforms at the right time, programmatic advertising helps to reduce waste. As an advertiser, you'll only be paying for the impressions that are relevant, plus you'll get valuable data on how customers are interacting with your ads (eg impressions, clicks, click through rates, etc).
You can also buy advertising spaces across thousands of websites simultaneously without having to individually negotiate with each media owner. This helps to save time.
On the flip side, however, programmatic ads may appear on undesirable websites (or articles with incorrect messages) unless advertisers stipulate specific blacklists (or whitelists) of sites to not appear in.
It may also fall prey to ad fraud where publishers deliver 'bot traffic' as opposed to real people. And narrow targeting may be more expensive than broad targeting.
Vendors for Programmatic Advertising
Wish to embark on your programmatic marketing campaign? Here's a list of potential vendors whom you can consider:
#2 Messenger Marketing and Chatbots
Online chat is still the killer app of the social and digital age. And its growing really fast too.
Just look at the chart below showing how the Big 4 Messaging Apps (Messenger, WhatsApp, WeChat and Viber) have surpassed the growth of the top 4 Social Networks (Facebook, Twitter, Instagram and Google+) in the last couple of years.
Source: https://blog.bufferapp.com/messaging-apps
At the rate its going, messaging apps are going to make Messenger Marketing the single largest biggest marketing channel in the next couple of years.
However, marketing with messages isn't about sending spam via WhatsApp. Or flooding your Facebook Messenger database with one-for-one offers.
Rather, it lies in providing valuable and customised information to your prospects when they drop you a message either on your website, Facebook Page, or other channels.
This is where Chatbots (or bots) come in.
Built to automatically engage with users of chat programmes like social messaging services (eg Facebook Messenger), SMS Text, website chat windows, chatbots can receive and respond to messages.
They can also pop-up with a flashing prompt on websites, offering their help to users.
According to Chatbots Magazine, there are three types of chatbots available in the marketing:
Menu/Button-based Chatbots: The most basic out there, they present different options to users in the form of buttons. These are useful for answering nagging FAQs that make up the bulk of support queries, but are fairly rudimentary. Here's an example below:
Keyword Recognition-Based Chatbots: These have some degree of AI, and can recognise what users type and respond accordingly. For example, if a user asked the question "What time are your operating hours?", the bot can use the keywords 'time', 'operating', and 'hours" to provide an appropriate response. See the example below from Chatsbot Magazine.
Contextual Chatbots: These are the most advanced, and they use Machine Learning (ML) and AI to track conversations with users to self-improve based on what users are asking for, and how they are asking it. For example, if a user purchases jeans and shirt combinations in the past, the bot can remember this and suggest this to the user. See the example below on how it works:
Are ChatBots and Messenger Marketing for You?
Well that really depends on the nature of your business.
As I've previously shared, chatbots (or Autoresponders) can go horribly wrong if they're not designed intelligently enough. While simple button menu and keyword based bots may work well for simple queries, complex queries may be best handled by a human being.
What would be useful though is for companies to use ChatBots and messaging platforms to deliver value to users. This can come in the form of answering customer service queries or providing bite-sized ideas and tips (eg "Here's this season's most popular fashion trends") with a link to the full content.
To try out chatbots, check out the following providers:
ManyChat: An industry leader offering multiple features including payment. Zero coding experience needed.
chatfuel: Another popular chat app for Facebook Messenger requiring no coding.

MobileMonkey: Promising 80% open rates and 20% click rates, this chat app is used by 1.3 billion users
#3 Social Videos: Storytelling + Shopping
Videos have become the de facto content on social media channels like Facebook, Instagram, Twitter, SnapChat, and LinkedIn.
Don't believe me? Just look at your newsfeeds!
While social media videos aren't particularly new, they've now taken on many different formats as shown below:
Instagram, Facebook or SnapChat Stories: 15-second vertically-shot segments featuring video, image, stickers, filters and other fancy sound or visual effects
Live Video Streaming: Works best on Facebook, but possible too on Instagram and YouTube
Long Form Video Channels: First started on YouTube, this has seen its equivalent on Facebook (Facebook Watch) and Instagram (IG TV)
LinkedIn Videos: Yes, this deserves mention considering how late the platform took to come into the game. But its certainly gaining traction.
For 2019, you should try out the following video strategies:
Use LinkedIn videos to establish thought leadership, build trust, and develop a strong brand reputation
Spin some Instagram Stories to provide useful insights every day
Consider going "Live" on Facebook on a regular basis, and using it to share valuable content that your community would value
Make use of apps like Lumen5, Magisto, and Adobe Spark to create short social videos
(Read more about in my article featuring the top social media strategies for 2019 here.)
Live Video Shopping Anyone?
According to TechCrunch, Facebook is currently testing out live video shopping features on a few pages in Thailand.
This feature allows merchants to demo and describe their items for viewers. Customers can screenshot something they want to buy and use Messenger to send it to the seller, who can then request payment right through the chat app.
Personally, I'm a bit wary of efforts to sell on Facebook.
Case in point: Facebook Marketplace, which hasn't really caught on much despite being launched for over a year here in Singapore.
Having said that, I've seen some Instagram influencers doing an extremely good job pushing fashion apparel on their IG Live feeds. The key seems to be mixing and matching storytelling with products that you're selling.
#4 Omnichannel Marketing
Omnichannel Marketing isn't the same as using multiple channels.
Inspired by the Latin word omnis which means 'all, every, the whole, of every kind', omnichannel marketing focuses on providing a holistic and cohesive customer experience across all touchpoints.
You can consider this an extension of Customer Experience Management (CXM) with the only difference being this:
Every touchpoint is contextualised and personalised for the individual customer.
If you're keen to pursue an omnichannel marketing strategy, you do need to view each brand-customer encounter through the eyes of your customer.
Orchestrate the customer experience across all your different channels so that it is seamless, integrated and consistent.
Ideally, you should follow your customer across the entire customer journey…
Viewing your and clicking on your online ad
Reading your website content
Signing up for an email list or downloading a guide
Opening up and reading your emails
Receiving a custom-tailored offer
Responding to your offers thereafter
The key thing here is to keep track of your prospect's interactions with you across different channels, paying attention to the details of their previous transactions ("You have bought this shirt and tie on 10 January. Would you like a matching jacket to go with it for only $_____"), and personalizing your content and offers to suit their needs.
How To Implement Omnichannel Marketing
To effectively implement an omnichannel marketing strategy, consider these 5 steps from Instapage:
Study Customer Context: Identify how your customers consume content across each step of their buyer's journey
Deep Customer Insights: Use online surveys, audience insights, and lead capture forms to develop in-depth customer insights
Interdepartmental Coordination: Ensure that your organisation is integrated across online, offline, and onsite functions, and that colleagues have a singular view of the customer
Integrated Marketing Technology Stack: Invest in the right digital marketing tools and apps, and ensure that the Application Programming Interfaces (APIs) are inter-operable (ie they can talk to each other.) This covers Customer Relationship Management (CRM) solutions (eg Zoho CRM and Salesforce CRM), email marketing and marketing automation, Content Management System (CMS), to analytics solutions.
Responsive Webpages (and Emails): In an increasingly mobile-first user environment, you'll need to ensure that all content pieces are easy to read and navigate on a small screen.
#5 Conversion Rate Optimization (CRO)
While omnichannel marketing focuses on having a singular view of the customer, Conversion Rate Optimization or CRO examines how your different channels can be enhanced to improve conversions.
Technically speaking, it can be defined as follows:
Conversion Rate Optimization is the systematic process of improving the percentage of visitors, prospects or customers taking a desired action online. This can range from clicking a button, filling out a form, purchasing a product, or responding to an email.
Conversion rate optimization (CRO) is the systematic process of increasing the percentage of website visitors who take a desired action — be that filling out a form, becoming customers, or otherwise.
Typically, CRO methods straddle the breadth and depth of digital marketing channels, and may include the following:
Lead nurturing: Providing increasingly greater value to deepen relationships and graduate customer relationships: Unaware ➜ Visitor ➜ Lead ➜ Prospect ➜ Customer ➜ Repeat/ Loyal Customer.
Improving the User Interface (UI) and User Experience (UX) of websites
Tracking and measuring your Digital Marketing Analytics
Integrating your digital marketing channels: SEO, Pay Per Click (PPC), Social Media and Email Marketing
Leverage retargeting/ remarketing to improve your conversion rates
Understanding the psychology of online consumers
As the online environment becomes more and more competitive, vanity metrics indicators alone (eg web visitors, likes, comments, shares, and fans) can no longer be sustainable in the coming year.
(Do sign up for Equinet Academy's Conversion Rate Optimization course if you wish to learn more about this upcoming technique.)
Conclusion
Digital Marketing in 2019 offers lots of exciting opportunities and challenges for marketers of any stripe.
While new features and apps may have dominated the news, the twin pillars of providing useful and relevant content and great customer experiences still apply.
Which strategy do you find most relevant?
Programmatic Advertising?
Messenger Marketing/ Chatbots?
Social Video Storytelling (and Selling)?
Omnichannel Marketing?
Conversion Rate Optimization (CRO)?
Personally, I'll probably be experimenting with social videos, and working with my clients on CRO and Messenger Marketing. What about you?
Catch Me on Money 89.3 FM's Podcast!
Wish to learn more about digital marketing in the year ahead? Listen to my radio podcast on Money 89.3 FM!