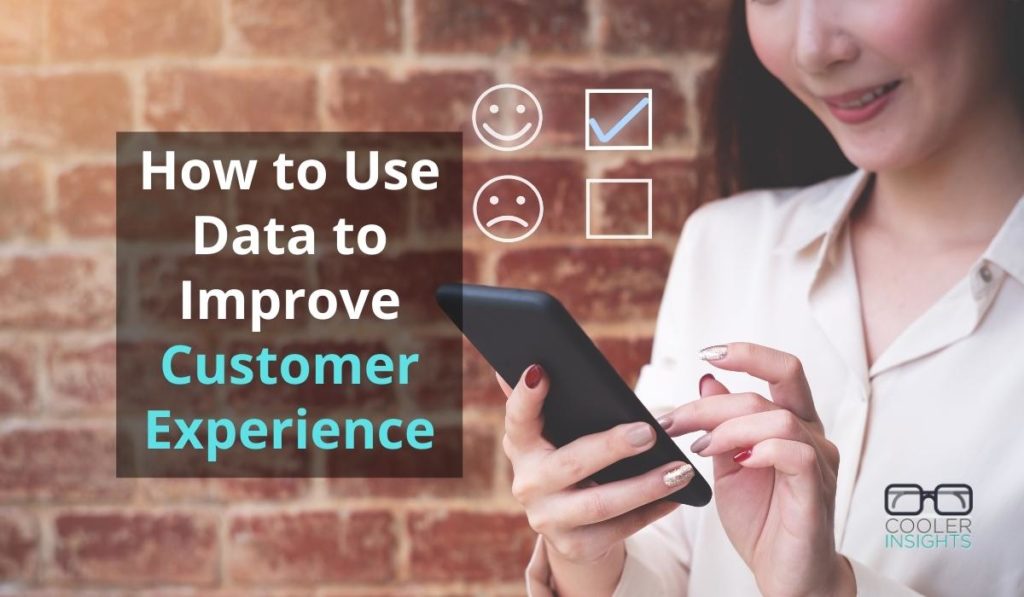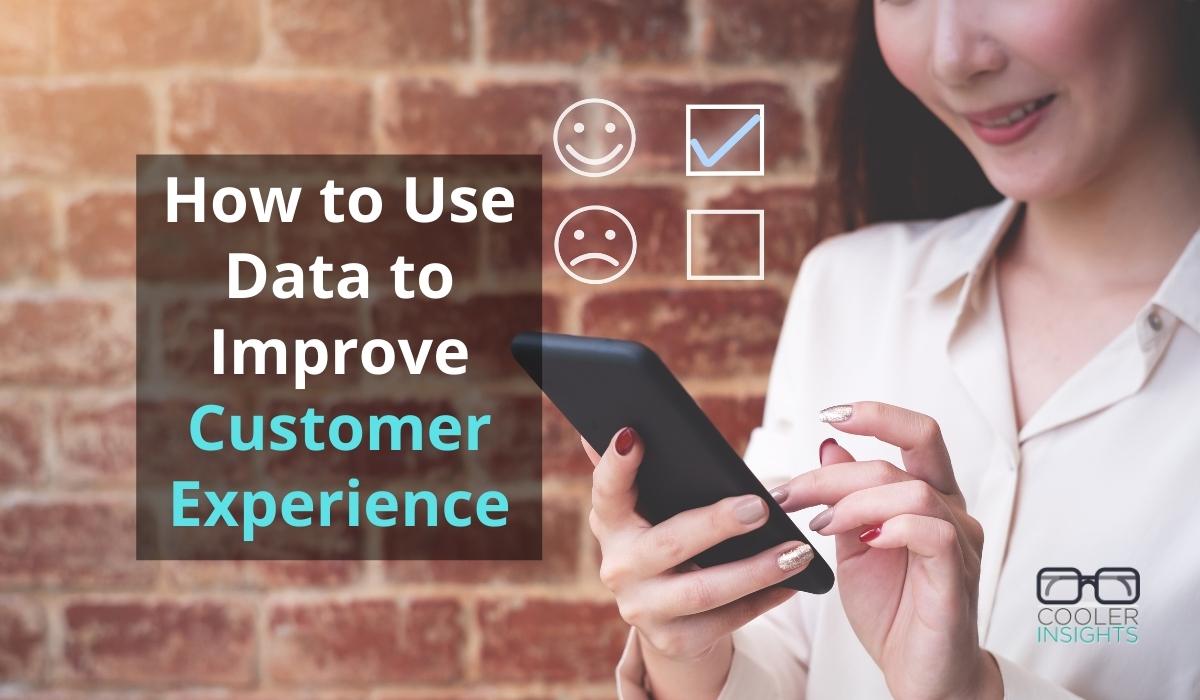 Running a small business requires an eye for detail and figuring out how to attract new customers and retain them. You likely already know customer experience (CX) is a big part of the equation—but how can you be sure your customers are satisfied and that you're doing everything you can to keep them happy?
In a recent report by The Harris Poll and Redpoint Global, researchers found 75% of customers will spend more for a good customer experience.
Competitive pricing does matter, but perhaps not as much as brands once thought. Figuring out ways to improve customer experience seems to be crucial to long-term success.
How then can you improve customer service most effectively?
Today's businesses have more data at their fingertips than ever before. Some of the ways to tap into the vast network of information and use it to ramp up your CX include the following.
1. Pay Attention to Behaviors
When people land on your website, most will take a certain path through the buyer's journey. Look at your web analytics carefully and figure out where users bounce away.
Do you know why they do so? Are you able to test certain parts of your website to optimize for conversions?
If it's on a certain page, go over it with a fine-toothed comb. Change a few things and run some split tests to see if they improve your conversions.
2. Create a Customer Experience Map
Spending on CX technology will reach $641 billion in 2022. One of the best investments to improve customer experience is mapping out your buyers' journey on your site.
What are the different touchpoints? Where can you improve processes? At which point do you see drop-offs?
A customer experience map takes into account who your buyers are. It digs into fine details, such as what devices they use, their geolocation, and psychographics.
3. Dig Into Social
Social media grows in popularity year after year. Spend some time checking out the interests and behaviors of your customers.
In addition to researching segments of your audience, you can also look at who interacts the most with your brand. Visit their personal social media profiles on Facebook, Instagram, LinkedIn and TikTok to see what they're commenting on, sharing, and talking about.
The more insight you have on your customers, the more you can alter your website's CX to meet their expectations.
4. Choose to Go Omnichannel
People don't just get on one device or website any longer. If you want to provide the best CX imaginable, you must take an omnichannel approach. Technology and big data allow you to easily adapt to any platform.
Survey your customers and figure out where they spend their time. If they are on one social media site more than others, perhaps you could have a full-time agent available to address any concerns and chat via direct messaging.
Make sure all your systems link up. If someone talks to an agent on Facebook and later phones you, the customer service rep should be able to pull up past history and see the gist of the problem. Customers shouldn't have to constantly repeat their stories.
5. Personalize Their Experience
Salesforce's most recent State of the Connected Customer report surveyed 15,600 consumers about their preferences and expectations. The study found 52% of customers expect offers to consistently be personalized. Yet, 66% of them feel they're just treated like a number and brands don't see them as individuals.
Use the information you have to segment your audience and send them offers related to what they already like or need. The more refined your list, the better the offers will be.
6. Use Data to Figure Out Usability
Every business encounters usability issues from time to time. It might be your product, customer service, website, or even social media channels. Pay attention to the things customers complain about when they call or message your brand.
Keep a list of the complaints and run a report on the most frequent ones. The issues cropping up consistently are likely things you need to fix on your end. For example, if multiple customers complain that your site loads slow, then it may be time to invest in a dedicated server.
A frustrated customer is one that's likely to bounce away from your business and go elsewhere. Fix the issues before they become problems and you'll be a step ahead of your competitors.
7. Install Chatbots
Some people prefer not to talk to a live person but instead use a self-serve system. Others don't mind using chatbots as long as they work well.
You should implement live chat on your website or via SMS. It's fine to supplement your trained human staff with computers. The key is to use the data you have to programme the proper responses to a potential customer.
First, pay attention to the natural language patterns of your users. How do they form a question? What search queries bring them to your site? What questions do they ask when they email or phone?
Once you have an idea how your customers ask the question and what your responses should be, you can then add FAQs to your chatbot app to answer simple questions.
Your chatbot should also collect information from customers in case a live chat agent needs to come into the session. Often, this is needed to offer a more personalized experience to your prospect, or to deal with questions not programmed into the computer.
UX and CX Go Together
To improve customer experience, you must improve user experience. While the two are distinctly different, you can't have an excellent CX without a fantastic UX. Consider them two sides of the same coin.
With a little attention to detail and digging into the analytics and data behind your customer base, you'll be able to offer an amazing experience to your users. Not only will they return to shop again, but they'll also tell family and friends, too.

Eleanor Hecks is editor-in-chief at Designerly Magazine. She was the creative director at a digital marketing agency before becoming a full-time freelance designer. Eleanor lives in Philly with her husband and pup, Bear.