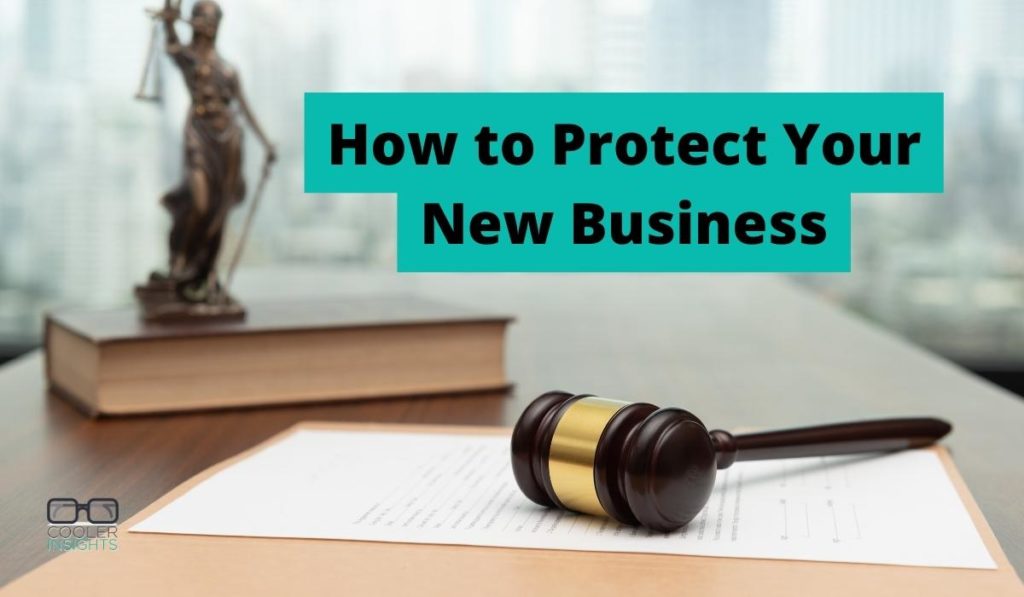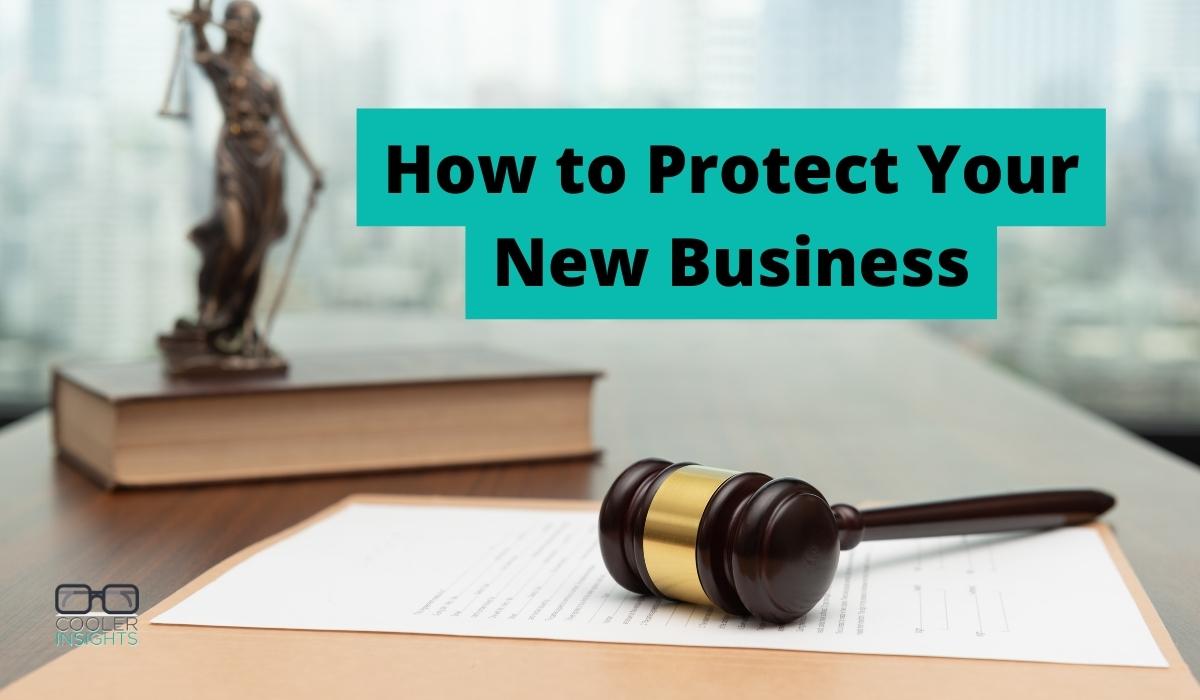 Starting a new company is an exciting adventure. However, there are many things to remember and checkboxes to cross off to ensure you're fully protected both online and offline.
What are the steps you should take and how can you make sure you mitigate the risks involved in opening a business?
Well, your first steps are bound to be frightening. You likely aren't sure how to protect your investment. You may have even borrowed funds from family and friends to get going or put your home on the line.
The last thing you want is a misstep that might cost you everything.
How Do I Protect My Personal Assets When Starting a New Business?
The majority of companies are not mega corporations but small mom-and-pop type shops. According to the Small Business Administration, there are approximately 32.5 million small businesses in the United States, making them approximately 99.9% of all firms.
Since many smaller companies are sole proprietorships, you may worry about your personal assets. A few things you can do include taking out an umbrella policy to cover yourself for any errors. You should also have business insurance, consider forming an LLC (or Pte Ltd here in Singapore) and stick to industry standards.
People can sue for any reason, even frivolous ones, so prepare for the worst case scenario. Hopefully you never have to face being taken to court!
Another point to consider is to build up your online reputation management. This could help to improve your odds when things go south.
You also may wonder about other threats and how to protect your biz from those. Here are the top things you should prepare for but be aware that there may be others.
1. Natural Disasters
No matter what type of business you run, you might face a natural disaster that impacts your ability to keep things running. For example, a tornado could take out your storefront and inventory or a flood might damage computer equipment.
Whether you run a brick-and-mortar shop or are completely virtual, you need a few safeguards in place. First, ensure you have enough insurance to cover damage to inventory and equipment. How will you cover costs during the period you have to shutter your doors?
Have a plan for each scenario so you can respond quickly and lessen any impact from a catastrophe.
2. Copycats
If you have a great idea, fabulous web design and creative elements, you can be almost certain someone at some point may try to copy you. You can do some things to protect yourself from unscrupulous people, such as never releasing your business' domain name until you've secured it and copyrighting your logo or other unique elements.
Before you choose a business name, consider creating a landscape report so you know what names are available and the cost to acquire them.
Be careful of double meanings or names too similar to a competitor. You want your domain name to stand out and be easy to remember and spell.
3. Theft
One of the biggest hurdles new companies sometimes face is keeping people from stealing. If you sell physical products, you may see some of your inventory walk out the door. Not only do you have to deal with customers stealing, but unscrupulous employees may take advantage of your inexperience.
Keep a careful eye on inventory and work to ensure someone you trust is on site at all times. It's much harder to figure out a way to steal if someone is present and watching over things. Create a zero tolerance policy toward any type of theft from staff and fire them immediately upon review.
4. Hackers
Any business online has to deal with cyberattacks. Researchers discovered hackers breach company networks 93% of the time when trying. Those odds aren't great, so tapping into the power of third-party software and cloud-based storage is often a good option.
Companies specializing in cloud computing often hire around-the-clock security experts to respond to threats in real-time. If you deal only with local customers but keep your database in the cloud, you're at risk. Start by adding the best antivirus protection you can afford.
Train employees to watch out for phishing scams and protect their passwords. Install the best software or use third-party options to keep things up to date and not expose customers' personal details to cyberthieves.
5. Lawsuits
As mentioned before, an umbrella policy is a smart move, but you can protect yourself somewhat from lawsuits. Keep an eye out for hazards. Watch your words and the promises you make. Don't make big claims you can't follow through on.
Be kind but verify. Don't just take people's word for things but document and verify everything. You may even want to place cameras to capture actions. For example, someone says they slipped and fell walking into your office because you're negligent and didn't repair the sidewalk.
However, you have video of footage of them arriving and leaving without a single trip. You also have photos of the sidewalk in front of your business without a single crack or bubble. You may incur some legal expenses but you likely won't have to pay out when the proof is in your favor.
Think Scenarios
Before you open your doors, spend a little time thinking through all the possible negative scenarios you might face. What will you do if X happens? How can you handle Y? The more prepared you are, the more relaxed you will be. You may never face the things you consider, but if you do, you'll know exactly how to handle them and protect your investment.


Eleanor Hecks is editor-in-chief at Designerly Magazine. She was the creative director at a digital marketing agency before becoming a full-time freelance designer. Eleanor lives in Philly with her husband and pup, Bear.