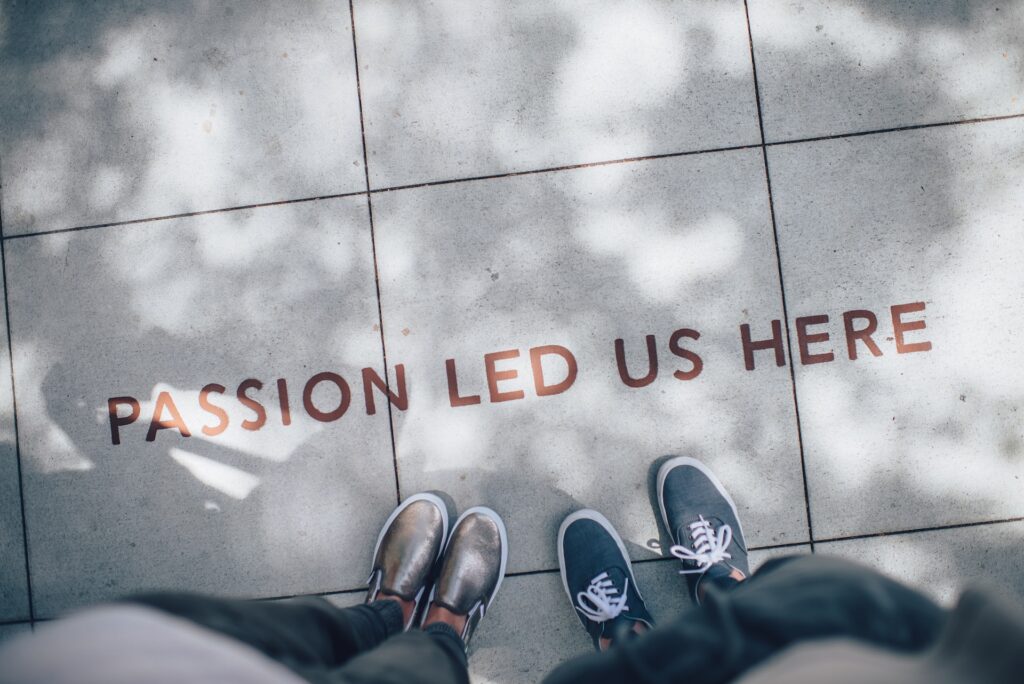 Photo by Ian Schneider on Unsplash
Great marketing is more than just advertising your goods or services. Its about knowing who you are and why you do it. This is where intentional marketing comes in.
Intentional marketing can help you showcase your core values, build a stronger brand presence, and draw more customers to your business.
A strong, value-oriented marketing campaign can reaffirm your company culture, too. This is particularly important if you are a growing business, as rapidly expanding businesses can quickly lose their identity during expansion.
But what does it take to be intentional in your marketing efforts?
Define Your Brand Values
Start with your shared brand values, corporate identity and company culture.
Shared values are integral to any business. They shape your overarching nisomess strategies as well as your day-to-day operations; they give decision-makers a guiding light to follow and show consumers what you're all about.
However, many businesses fail to explicitly state their values. This can lead to confusion and frustration amongst employees and customers alike.
As a marketing professional, you can lead calls for a greater focus on shared values, corporate identity, and workplace culture. Start internal and survey employees at every level of the business. Look for common themes amongst current staff and foreground these findings when you draft internal and external brand messaging.
Use your brand values to showcase your business's core identity to external stakeholders. Make sure your pre-established brand values are authentic and sincere, as today's digital consumers will quickly spot inauthentic branding.
Ensure that everyone in your marketing team is on the same page before you start strategizing value-related branded content. You need to showcase a unified approach to your branding and work from the same brand guidelines. A unified approach will ensure that you can leverage your values to maximize your marketing ROI.
Launch Values-Based Campaigns
Once you've determined your company's core values, you need to create campaigns that leave a lasting impression on potential consumers.
Before publishing a single social post or blog article, draw up a "brand story" with your marketing team. A brand story creates a cohesive narrative about your business and helps consumers understand your larger purpose. This narrative should be designed to spark an emotional response.
If the idea of a brand story is confusing, consider following in the footsteps of brands like Apple. Apple's brand story is designed to elicit inspiration and help creatives achieve their highest potential. Apple's "Shot On iPhone 14" YouTube is designed to show potential customers that their product can support their creativity and serve any artistic endeavors that they embark on.
Follow suit by engaging with your consumer base to create marketing content that relates to your brand story. Corporate engagement can be a great way to build trust, generate meaningful content, and share your company's core values.
Prioritize Corporate Engagement
Marketing departments around the world make the mistake of basing their strategy on logos, slogans, and reviews alone. While clear branding is important, you should set aside some of your marketing budget for corporate engagement.
Corporate engagement is particularly important if you plan on pitching your business as climate conscious. Many major firms have been caught greenwashing and have undermined their brand reputation as a result.
If you want to build a "green" brand image, start with meaningful investments in sustainable development. Sustainable developments spark economic growth in the sustainability industry and safeguard vulnerable environments around the world.
You don't need to break the bank to fund corporate engagement initiatives, either. If you have a modest budget, consider making changes to your current premises that support sustainability efforts. Install rainwater collection tanks and utilize recycling bins whenever possible. Expand your budget as your business grows to show that your commitment to corporate engagement investments is serious.
Develop Employee Volunteer Programs
Your company's core values are more than from mission statements and creative copy. You have to back up claims about your core values by funding volunteer programs for staff and community members.
Corporate volunteer programs are particularly useful if you aim to build a people-first, progressive brand image. Plan "giving back" days to maximize your impact on the local community and expand your professional network.
If you don't have the capacity to run a volunteer program of your own, consider partnering with another business that has similar aspirations. Pooling your resources with a local charity can be a great way to maximize your marketing spend and will ensure that your dollars go to a good cause.
Be sure to promote charitable efforts on your social channels and highlight the achievements of stand-out staff. Employees will get a real kick from being recognized on your social sites and external stakeholders will see that your commitment to volunteering is sincere. As your most important influencers, engaged employees go a long way to helping your business thrive.
Conclusion
Showcasing your company's core values is a great way to connect with your consumers and build a cohesive brand image. Start by creating a "brand story" that unifies your approach across all platforms and marketing channels. Once you've identified your core values, capitalize on them by funding community engagement opportunities and volunteer programs that showcase a sincere commitment to your wider values.

BIO: Ainsley Lawrence is a freelance writer from the Pacific Northwest in the United States. She enjoys writing about better living through education and technology. She is frequently lost in a mystery podcast.