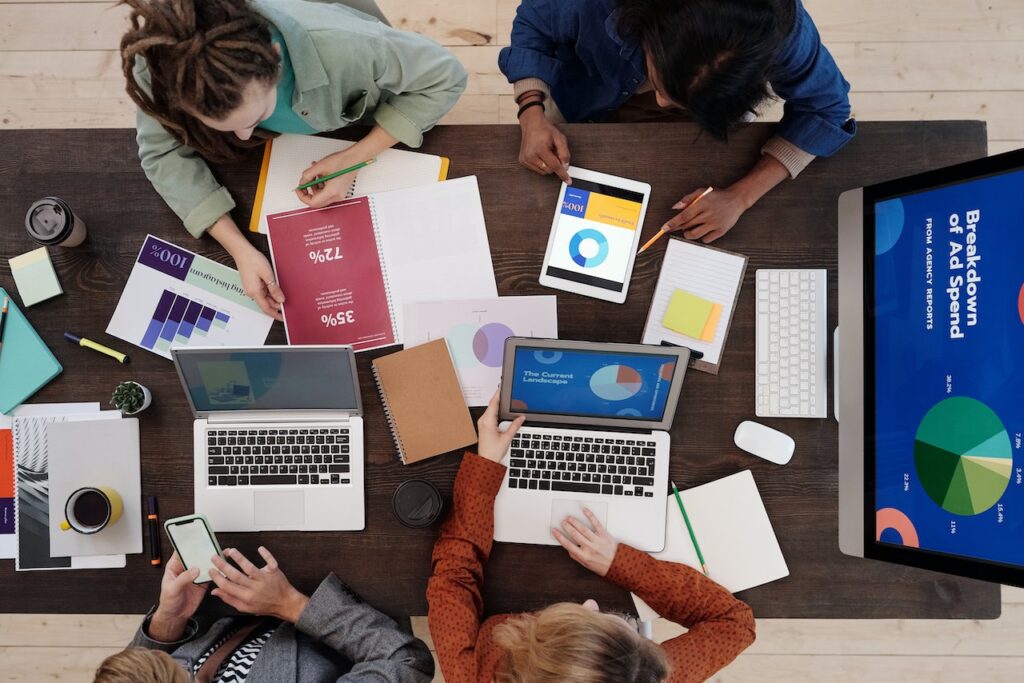 Photo by Mikael Blomkvist
Maintaining a strong brand is essential for any business today. This is especially so in an increasingly crowded marketplace where you need to stand out to be remembered and trusted.
While components such as your logo or a strong mission statement may be useful, these alone do not help your brand to become a strong tool for your business's growth.
To build a robust brand positioning, you need to gain key insights into your company's reputation amongst consumers and other businesses.
If you're able to understand the place your business holds in your sector, you're better able to make adjustments that leverage this or make it more impactful. Therefore, it's worth taking a little time to explore how customer data can be used to improve your brand positioning.
What is Brand Positioning?
It's important to start by gaining an understanding of why brand positioning and customer data are connected. This knowledge enables you to make better-informed decisions about what techniques best leverage your brand to achieve the most positive outcomes.
Let's start with crystalizing what you're trying to achieve. In essence, brand positioning refers to what your company means to consumers and the market. This tends to involve a range of components; from the level of value you offer consumers to the level of trust your brand evokes.
The stronger and more defined your brand positioning is, the more effectively and efficiently you're able to market to consumers.
Therefore, it's vital to develop a brand strategy that focuses on:
Differentiating your company from the competition
Maintaining consistency in your messaging
Communicating why consumers should choose your brand over others
How Customer Data Influences Brand Positioning
This is where data enters the equation. It's difficult to understand what actions you can take to make adjustments that improve your positioning without reliable customer information to work from.
Data from market research enables you to understand what resonates most effectively with your target audience. It can show you what they care about and where problem areas lie that need to be solved.
The more consumers engage with online tools, the more their actions offer data on how they interact with your businesses and how that contributes to decision-making. Each component is a valuable resource to build more relevant and impactful brand positioning.
It's also worth considering that customer data is firmly connected to ongoing brand positioning development. Current data analytics methods enable businesses to gain real-time insights into consumer attitudes, behaviors, and needs.
With consistent collection and analysis, you can enact strategies that control the consumer perception of your brand while ensuring it's in step with customer interests.
Using Data to Influence Customer Experience
It's important to remember that brand positioning isn't just about delivering messages about what you want your brand to represent in your marketing campaigns. Rather, each consumer's interactions with your brand contributes to their own unique perspectives of your business.
Indeed, their trust in your brand or the ease of their interactions can influence your wider market positioning if they share these on social media. Thus, you need to focus on providing a relevant, consistent and positive customer experience.
Data collection and management techniques play key roles in the steps retail brands can take to improve customer experience.
These include:
Taking a holistic approach: Involve staff from all departments in shaping consumer journeys. Each department can provide data on the feedback they've received from customers or developments they've noted in their area of expertise.
Reviewing customer journey data: Get a good understanding of the current customer journey. Identify where specific hurdles or points of particularly enthusiastic engagement are.
Fine-tuning the journey: The data you've gathered should enable your team to start making adjustments to the customer experience. Lean into the elements that both optimize your brand's adherence to market preferences and align with your ideal identity.
Sharpening brand uniqueness: Find customer experience components that particularly emphasize your uniqueness in the market, such as the usability of your platforms, or the quality of your customer service.
Building a Data-Driven Company Culture
Utilizing data to improve brand positioning relies on your ability to keep identifying and capturing the most useful forms of information. This isn't just about ensuring you adopt efficient analytics platforms or working with data consultants.
Rather, you need to make interactions with data a core part of your company culture. This helps to ensure that your staff understands and appreciates the impact data can have. It also influences their actions in ways that boost your brand.
So, how can you promote a data-driven company culture that results in meaningful growth?
Make certain that your staff is comfortable interacting with data. Ensure that they see failures in their efforts as opportunities for learning.
Make your business a safe space for trial and error. Your managers should provide guidance to staff on how to assess mistakes and adjust their data collection and handling techniques.
Encourage cross-departmental communication. Find areas to make improvements here, particularly tactics that break down organizational silos. This allows for freer sharing of data that everyone benefits from.
Make data training a key part of development programs in all areas of your business. Demonstrate how data affects every role, from your packing and shipping coordinators to your cybersecurity team.
Help staff recognize how they can adjust their actions to enable more effective data collection and how to utilize their insights to collaborate with other sections of the company.
Importantly, business leaders should take the time to share how the data each department collects and analyzes has had an impact on the firm's current brand positioning.
This could come in the form of presentations each quarter by the marketing department or executives. Show lines of causality that link the way the public sees the business to the data-led actions of members of staff. Doing so can help improve your staff's sense of ownership in the business, build connections to your brand, and motivate improvements that impact positioning.
Conclusion
Brand positioning relates to how your business is perceived in the marketplace. The right customer data can provide you with important insights into what your current position is and how to improve it.
It's vital, too, to take a holistic approach to gaining data from all departments to improve the customer experience in ways that boost your positioning. You'll also find that building a data-driven company culture can ensure all staff understand the value of data and use it to increase your brand growth.
Remember, though, that your brand position is never permanent. You need to ensure you keep on top of changes in the market alongside adopting fresh data collection and analytics technologies as they emerge. The more informed you can be about where your company stands in the market, the more effectively you can make relevant adjustments.

BIO: Ainsley Lawrence is a freelance writer from the Pacific Northwest in the United States. She enjoys writing about better living through education and technology. She is frequently lost in a mystery podcast.