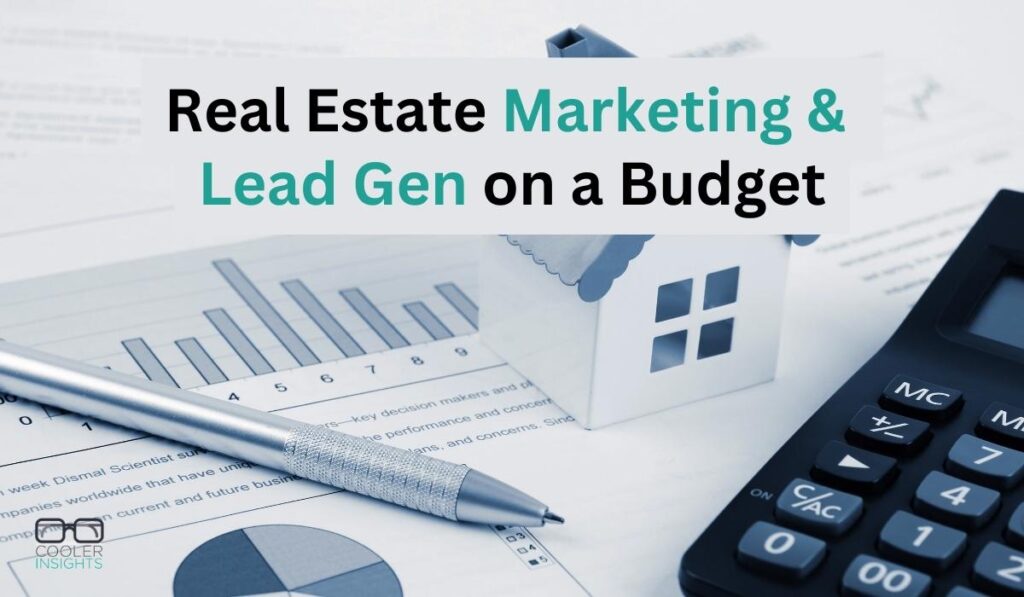 There's so much more to the real estate industry than selling houses and making deals. Before any of that can happen, real estate agents need to find the right clients.
Generating client leads is extremely important for running a business and maintaining sales, and real estate businesses are no exception.
But finding clients that are within your target market, have the right budget, and are looking for properties that you have available for sale is a challenge.
Like most sectors, real estate marketing is extremely competitive, especially when it comes to online advertising. Realtors not only have to compete with other real estate brands, but they also have to battle the millions of other online handles fighting for consumers' attention on the digital landscape.
Fortunately, there are ways to establish your presence online and generate productive leads that result in a sustainable chain of sales. Take a closer look at how you can optimize your real estate digital marketing efforts and generate more leads without busting your budget.
Optimize Your Facebook Page
Gen Z might not be very active on Facebook these days, but Millennials and Boomers are, which makes it a prime hotspot for attracting potential homeowners. Your real estate business likely has a Facebook page already, but has it been optimized for peak engagement?
In addition to posting regularly and engaging with active followers, there are several underutilized methods you can use to generate leads, such as:
Ask clients to leave reviews – Good reviews on your Facebook page boost credibility and can act as strong incentives for page onlookers to click follow or save your details. Don't be shy to invite previous clients to drop a review, it could result in some leads.
Participate in groups – Facebook groups are often very active and are therefore great places to connect, promote, and engage with people in your target market.
Promote open houses – If you don't already do this, you're missing out. Open houses are one of the best ways to encourage potential clients to attend a viewing because it allows them to have an immersive, real-life experience with a property.
These actions are all geared toward engagement with the outside world. They can help you to create an online presence that encourages conversation and facilitates a productive back-and-forth with potential clients.
Maintain Engagement With Previous Clients
Relationships with your clients shouldn't end once a deal is closed. There's still value to extract from a past client, especially if it was a positive sales or purchase experience. Strong relationships are key to any industry, and the real estate industry is no different.
By staying in contact with past clients, they won't easily forget you and your services. Should they need your services again or have a friend or colleague in need of a good recommendation, you'll be the first to come to mind.
You can maintain a healthy, non-invasive relationship with previous clients by following them back online, sharing relevant housing updates, or even occasionally inviting them to meetings and networking events that may interest them.
Develop A Strong Instagram Hashtag Strategy
Don't underestimate the power of including an Instagram hashtag in your content marketing strategy. When people are researching products or housing options online, they often use the hashtag search function to identify current opportunities in the market and gather inspiration or ideas.
Your real estate business should be using this as a tool for getting in front of the competition and standing out to potential buyers whose interests align with your own.
Some of the best property-related hashtags right now are:
#luxuryrealestate
#condoliving
#realestateadvice
#housegoals
#househunting
While popular hashtags like #realestate may get you in the mix, these kinds of generic hashtags will make it hard to stand out amongst the crowd. Instead, focus on using niche hashtags that are more specific to what you offer, as this will connect you to potential leads faster.
Share Industry Insights And Expertise On LinkedIn
LinkedIn is one of the best social media platforms to generate leads. It's also a great place to share information with your target audience and attract potential clients effectively. By regularly uploading useful blog content, you can generate leads and promote thought leadership.
Scheduling regular blog or article content keeps your account active and relevant to your online community. Plus, it helps LinkedIn show it to other users who may be interested in your topics.
Make A Lead Magnet
A lead magnet is a free online resource that offers people useful information or deals in exchange for providing their contact details. For example, you could include a helpful, interesting, and free document on your website that focuses on one of the following topics:
Home selling or buying checklist for beginners
List of homes in a local area under $X
20XX real estate market analysis
The best type of home for your family quiz
House hunting checklist
The most important point to consider when creating a good lead magnet is that it should be free, easy to download, specific, and offer something of high value to potential clients.
Network With Other Home Professionals
The real estate industry is not an island. It's a vastly active and diverse industry that connects to a multitude of other industries and professionals who you can derive mutual support and lead generation from.
Networking with interior designers, architects, insurance brokers, mortgage lenders, plumbers, HVAC contractors, and builders are all great ways to grow your professional community and make connections with other people who understand the housing market.
By engaging with a broader home professionals community, you can open yourself (and your real estate business) up to new client possibilities that facilitate strong leads.
Stay Ahead in The Real Estate Industry
Real estate lead generation should be an ongoing process, and it shouldn't drain your financial resources. Fortunately, as we've outlined above, there's a multitude of real estate lead generation ideas that you can use to your advantage to connect with potential homebuyers and sellers.
You can choose the options that work for you and your budget and ensure that you connect with the buyers and sellers in your target audience. In doing so, you'll maximize your chances of success and increase your sales.

Author Bio: Sophia Bennet is a skilled chronicler of the world of business and real estate. With a sharp eye for detail and a passion for these subjects, she provides valuable insights and inspiration to her readers through her writing. When she's not working on her craft, Sophia can be found seeking new experiences and adventures, always on the lookout for the next great story to tell.