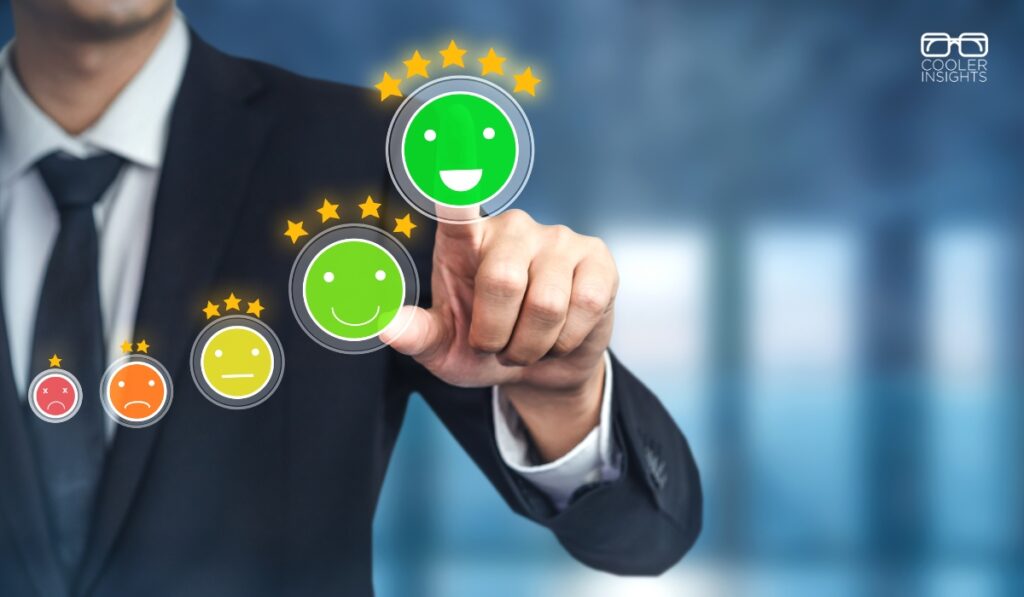 Would you rather give your money to someone you trust or a stranger? Most people prefer to spend their hard-earned money with trustworthy sources. Building consumer trust with clients is crucial to long-term business success.
In today's hypercompetitive digital-first economy, users and customers set standards for the businesses they choose to frequent. They keep a running list of the good and bad ones, sharing details with family and friends.
Word-of-mouth marketing alone can be quite powerful for bringing in new clients and to rise above your competitors.
Building consumer trust doesn't have to be complex. Here are some steps company leaders in any industry can take to improve their brand image today.
1. Embrace Transparency
It's hard for consumers to trust a brand that they think is hiding information. Whether a data breach occurred and the company needs to inform customers, or a PR snafu makes a brand look bad, the best course of action is being honest and upfront.
If marketing messed up or people were offended, apologize for the error. Customer satisfaction increases 15% when people see an apology is sincere. No company is perfect, but fixing the problem and saying sorry does have a positive impact. Being transparent in the beginning avoids a lot of misunderstandings, too.
2. Focus on Quality
Focusing on quality goes a long way toward building consumer trust. If a brand consistently releases an inferior product, they'll lose customers for life and maybe even their descendants.
Consider nearly every automobile manufacturer. At some point, one or more of their vehicles had quality control issues. Buyers were disappointed and vowed never to buy the make again. They taught their children to stay away from the brand, too.
Avoiding such issues can be challenging, but owning up to problems and fixing them immediately goes a long way toward satisfying customers and building brand loyalty.
"Underpromise and overdeliver" is one way to ensure quality is always above what customers expect. However, if there is a problem, fix it for the customer but make changes to ensure the issue never happens again.
3. Tap into Emotions
Consider the needs of the target audience. If someone is buying food or medication, they may require tamper-evident labels for peace of mind. They need to trust that the item wasn't messed with once it left the manufacturing facility.
Adding a label, tracking information or other trust factors give customers peace of mind and assurance the company is doing everything in its power to keep them safe.
What are the pain points of the brand's customers? Find ways to remove any concerns before they're expressed and the company will gain their trust.
Show why the brand is the best option to meet their needs. (More on customer pain points here.)
4. Know Your Values
A business can't work on building consumer trust until it knows what it stands for and how it plans to navigate selling its product or service. Make a list of the values impacting the company, like company culture, which causes the business support and how leadership works.
Make a firm policy for how to handle customer complaints and returns with an eye toward what helps people trust a business. A generous return policy goes a long way toward building the trust so many brands want their clients to feel.
Consider the reasons the business began in the first place. What were the founders' hopes and aspirations? What did they want for their customers? Keeping a mission statement in mind helps a company stick to its original objectives.
5. Collect Testimonials and Reviews
People are far more likely to listen to their peers than what a business says about itself. Approximately 98% of people read reviews before finalizing a purchase. Collect testimonials and reviews to share on your website, social media pages and review sites such as Google and Yelp!
The more feedback from others, the more likely those who've never heard of you will trust your business out of the gate.
Be Aware of the Importance of Building Consumer Trust
Consider the trust factor in all the brand does. Any marketing, sales or even new product launches should keep reputation and consumer expectations in mind. When a brand meets the needs of its audience and delivers above what's expected, it grows by leaps and bounds. Old customers stay and new ones come on board, making the company thrive over time.


Eleanor Hecks is editor-in-chief at Designerly Magazine. She was the creative director at a digital marketing agency before becoming a full-time freelance designer. Eleanor lives in Philly with her husband and pup, Bear.