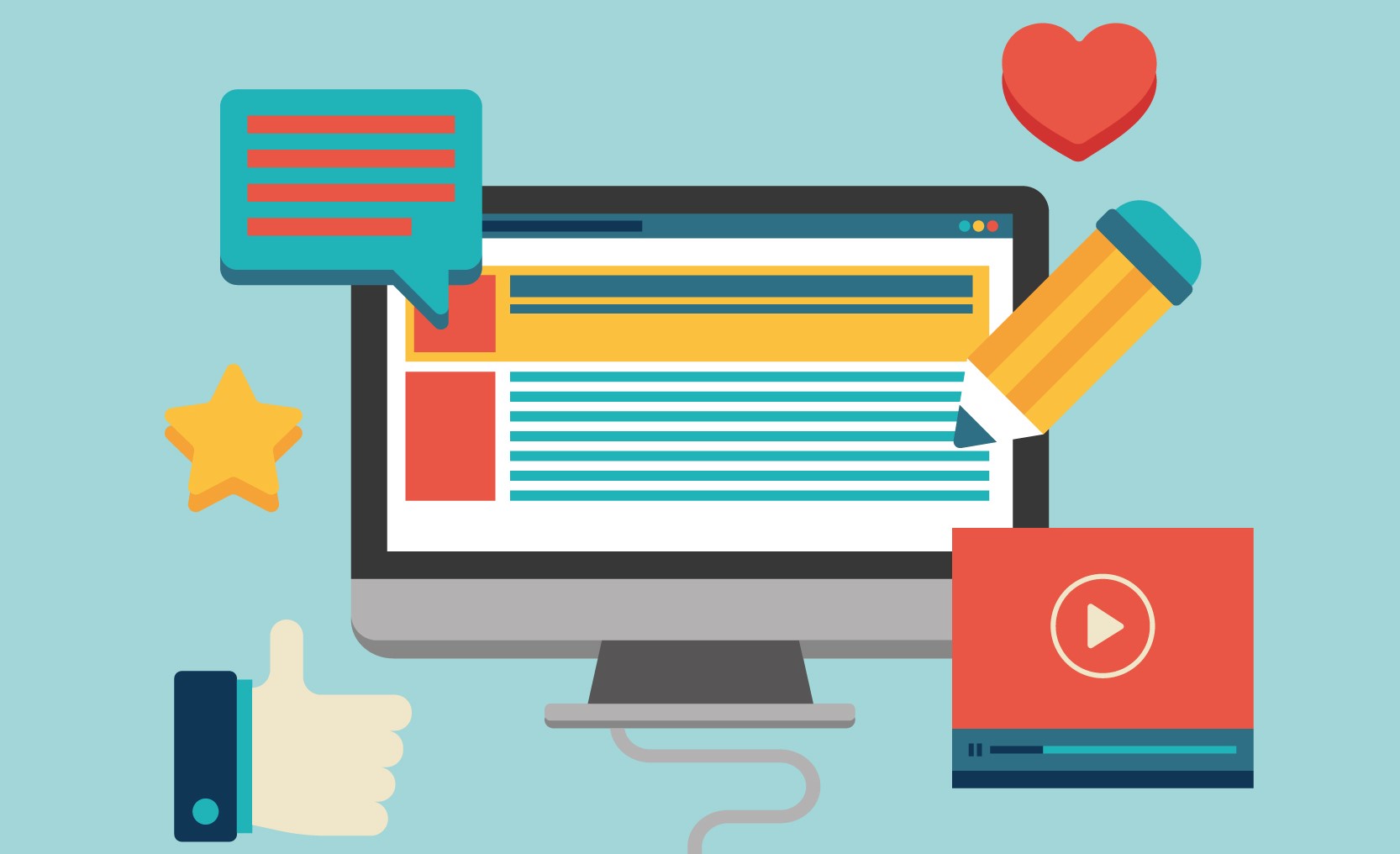 Great content is the hallmark of effective digital marketing.
Like the petrol which fuels your car engine, effective content powers your online marketing. It also helps to move your customers along their buyer's journey, and draws them nearer towards making a purchase.
Unfortunately, the sheer variety and forms of digital content can be staggering. From blog articles to Facebook posts, infographics to YouTube videos, Tweets to eBooks – the permutations are endless and bewildering.
To help you demystify the world of content and digital marketing, I have classified them into 11 main categories from the top to the bottom of your digital marketing funnel. These are shaped to persuade your target audiences, turning them from visitors to leads to prospects to customers to advocates.
Before you plough into them below, do read my post on Optimizing Your Digital Marketing Funnel (see figure below too). Doing so would give you a better context of how the different content pieces below fit in.
Top Of FUnnel or TOFU (Awareness)
Your main content objective at this stage are two-fold:
Generate brand awareness amongst your target audience
Attract their attention
Encourage them to click through your ads or content
#1 Online Advertisements
This is almost a no brainer, but the challenge lies in creating ads that can catch the attention of a cold audience – ie somebody who is unaware and has no prior knowledge of you.
Depending on your target audiences and the nature of your industry, you could consider crafting the following:
Search Engine Ads: Also known as Google AdWords, these deliver short-form ads that are targeted at specific search terms which your audience uses.
Display Ads: These are the more traditional banner, sky scraper and other ads which adorn web pages. Unlike search ads, display ads allow you to showcase rich multi-media content and can either be pop-up or pop-under when activated.
Native Ads: These are ads which look just like content, except for the word "Sponsored" or "Advertisement" which are seen just below the title. Facebook Ads are a good example of Native Ads.
#2 Blog Articles
Contrary to popular belief, blogs are not dead. While much of the online conversations have shifted to social networks like Facebook and Twitter, blogs are still necessary to make your content more easily searched and shared.
Remember that Google loves blogs (which is why most websites with regularly updated blogs then to rank higher on search engines). If Search Engine Optimization (SEO) is an important traffic strategy for you, blogging is a must.
#3 Social Media Posts
By now, you'd have probably familiar with the whole gamut of social media content that you can create. The goal here is to craft content which can trigger the interest of your target audiences and "lure" them to a deeper relationship with you.
Examples of such content may include…
Facebook: text, image, video or linked posts
Tweets (usually with images or short videos)
Instagram images or videos
Infographics which are normally "pinned" on Pinterest or shared on Instagram
LinkedIn posts: Usually business or professional areas, eg "Social media 101 tips"
YouTube short videos
Middle Of FUnnel or MOFU (Interest)
At this stage, your target audiences may have already started visiting your website or frequenting your Facebook pages. They may have also started following you on Twitter or Instagram, or connected with you on LinkedIn.
At this stage, you wish to deepen their interest and desire in your offering.
#4 Lead Magnets
These are richer and more in-depth pieces of content which provides greater value. They are often associated with your industry, and are seen as helpful material which your customers may need.
Examples of lead magnets include the following:
eBooks: These are usually guides to hyper-specific topics and niches. For example, "How to Create a Sizzling Lead Magnet".
Free 30-minute consultation: These are great for professional service providers like accountants, lawyers, advertising agencies, and management consultants.
Cheat sheets and templates: Popular for B2B areas, although B2C businesses in the health and wellness industries may also benefit.
Short video training: More expensive to produce, such content are more easily consumed by a mobile audience.
Tools and spreadsheets: These are highly popular with businesses in the finance, IT, marketing and related professional areas.
#5 Landing Pages
Landing pages can either be temporary (ie set up for a specific campaign duration) or permanent. Increasingly, the home page of many company websites are designed to look like landing pages.
The main job of landing pages are to collect leads. These would be your target audience's names, email addresses, designations, mobile nos and other information. In return, they will enjoy the use of your lead magnet.
Landing pages (or lead pages) come in various sizes and forms. Smaller ones are usually called Squeeze Pages or Opt-in Boxes.
#6 Lead Nurturing Emails
Once you have "captured" an email lead through your landing page and lead magnet, your need to strengthen that relationship. There is a whole science behind how leads could be nurtured, using progressively more sales-oriented email content in a process called Drip Marketing.
To learn more, do read about my post on the Product Launch Formula by Jeff Walker.
Bottom Of FUnnel or BOFU (Purchase)
This is where the rubber meets the road, metaphorically speaking. Your role here is to create content which convinces your prospects to buy from you.
Without turning prospects into customers, your greatest efforts in cultivating and nurturing your community goes to waste. It is here that the acid test for digital marketing lies.
#7 Online and Offline Events
Seminars, online seminars (webinars), networking sessions, or free talks are good opportunities to ask for the sale. So are events like Open House days, Behind the Scenes tours, or exclusive chats with the CEO.
Such activities are very content and resource intensive. Do also ensure that you offer real value at your event BEFORE you ask for the sale.
#8 Free Samples and Trials
If your product or service does not lend itself well to an event, or the costs may not be worth the potential returns, you may wish to offer samples of your products to a prospect. Examples include the following:
Free trial accounts or permanent accounts: these are popular with software services and app providers.
Online assessments and tests: these are usually provided as part of an analytics oriented offering
Product or service samples: these are more appropriate for B2C businesses, and could include anything from a free dessert at a restaurant to a sachet of washing powder.
#9 Customer Stories and Testimonials
Nothing beats a heartfelt story from a happy customer. It works like magic in nudging a slightly sceptical prospect to become a willing buyer. Testimonials also help to reduce risk and improve trust and acceptance.
Bottom Of FUnnel or BOFU (Loyalty)
Now that you've managed to score a few purchases (yay!), your next goal would be to build loyalty and encourage customer advocacy. Studies have shown that long-time customers can generate a lot more value during their lifetime than newly acquired ones.
To delight and please your customers while growing your average Customer Lifetime Value (CLV), consider developing the following types of content.
#10 Customer FAQs and Forums
As I've previously blogged about, customer FAQs (Frequently Asked Questions) are pure gold when it comes to content marketing. Beyond giving your website a boost in SEO value, FAQs also help your existing customers to self-serve. This is especially useful if your product or service is fairly complex.
If your customer community is made up of experts developers, academics, and engineers, you may wish to create an online forum for your customers. This could be either open (ie anybody can join) or closed, depending on the nature of your trade.
While forums aren't strictly a form of content, they are great for building a sense of community while helping your customers to solve their most pressing issues.
#11 Customer Upgrades (with Bonuses)
Finally, you may wish to produce exclusive content which only paying customers may access. These could be upgrades (offered at a discount) to existing customers that come with additional bonuses.
To upsell to your existing customers, you need to offer even more amazing value than what they've already received from their first purchase. Such strategies are commonly adopted by Software-As-A-Service (SAAS) providers.
A Pipeline of Content
Naturally, the list above isn't exhaustive. There is a whole lot of other content formats which suit the different stages in a customer's buying journey.
However, I hope that it has given you a better idea of the content types and pieces which you need to develop in digital marketing.
To learn more about the different types of content needed in digital marketing, consider signing up for a digital marketing course today. The ones conducted at Equinet Academy (including my own social media marketing course) are hands-on and comprehensive. Check them out and let me know what you think.