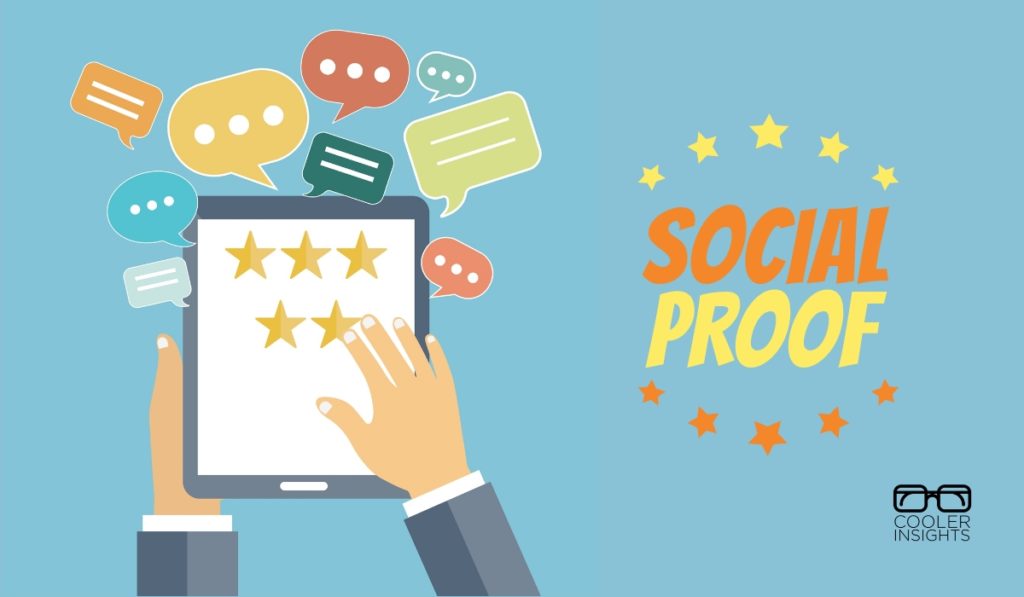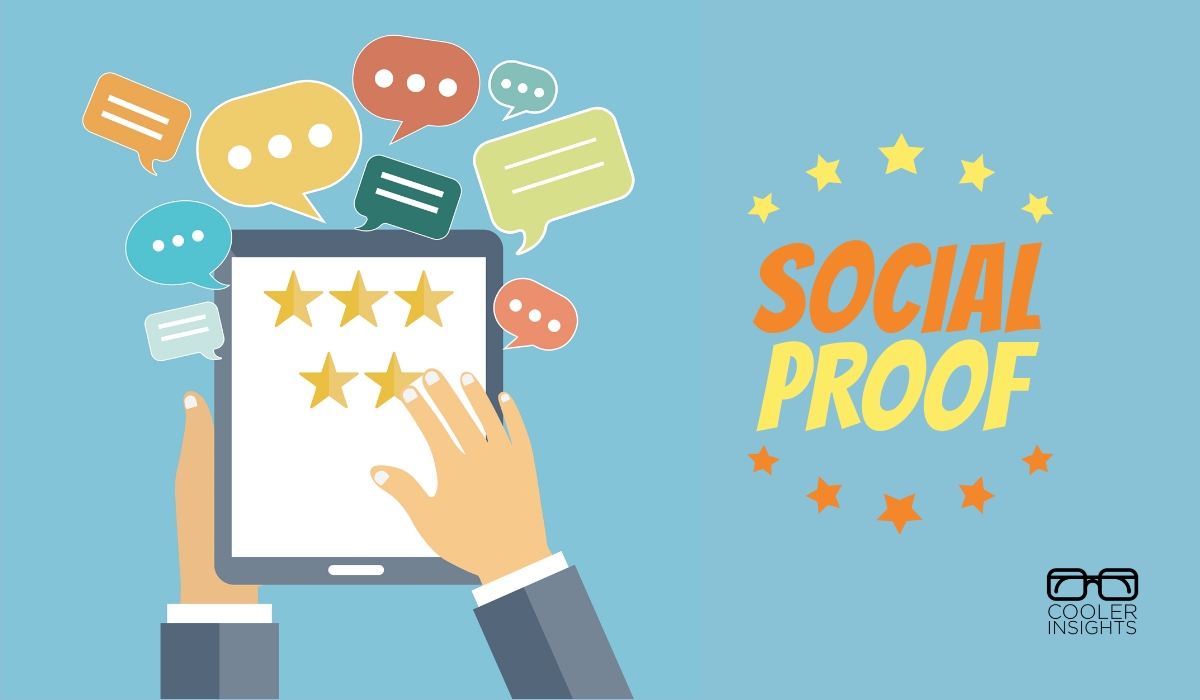 What do social media marketing success have in common with long snaky queues at a restaurant?
The answer lies in two words: social proof.
As a trigger for engagement and conversion, social proof works like magic. Used the right way, it can help your social media campaigns achieve better outcomes in virtually all situations.
In this article, I will define what social proof is, explain how it works, and provide 10 ways you can use this psychological strategy to improve online conversions.
What is Social Proof?
First, let us look at how social proof is defined. According to this source, social proof can be defined as a…
"…psychological and social phenomenon where people assume the actions of others in an attempt to reflect correct behaviour in a given situation."
Seen in virtually every aspect of life, social proof is a form of social influence that is widely regarded as the "monkey see, monkey do" effect.
Also known as the herd behaviour (or bandwagon effect), it is the tendency for human beings in large groups to conform to the behaviours of others.
Many of us would choose a restaurant with a decent crowd over one that is empty. We would also view a Facebook video more favourably if it garnered hundreds of reactions, comments and shares.
Beyond numbers alone, celebrities, CEOs and other people of influence can greatly improve the social proof of a product.
Not too long ago, the humble S$4 pair of Bata sandals went hugely viral in Malaysia after newly elected Prime Minister Tun Mahathir Mohamad was seen wearing them during his inauguration ceremony.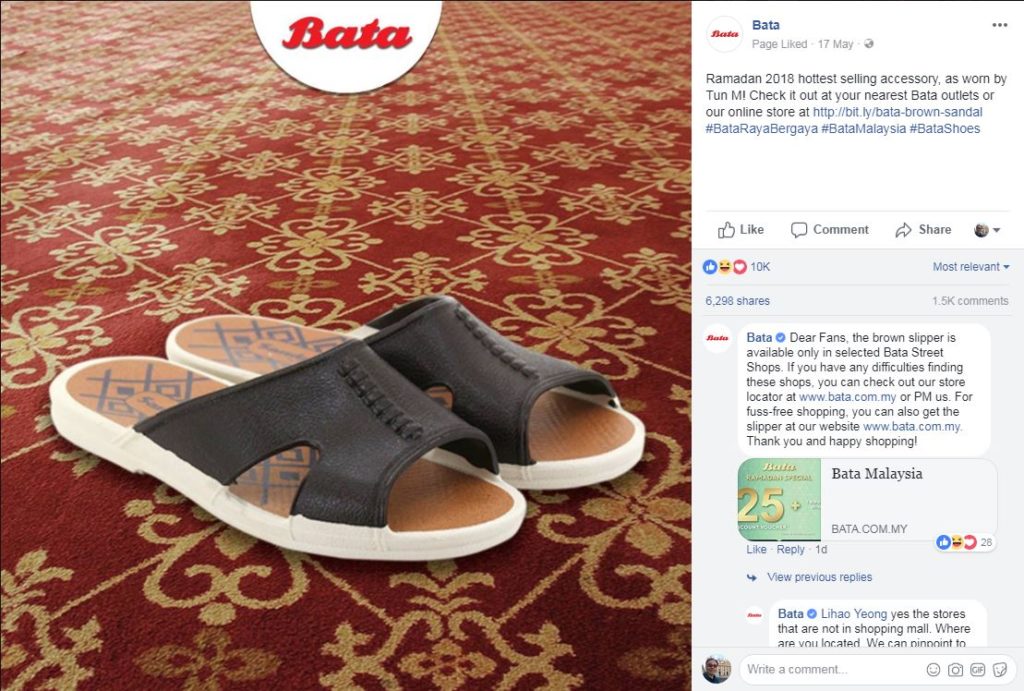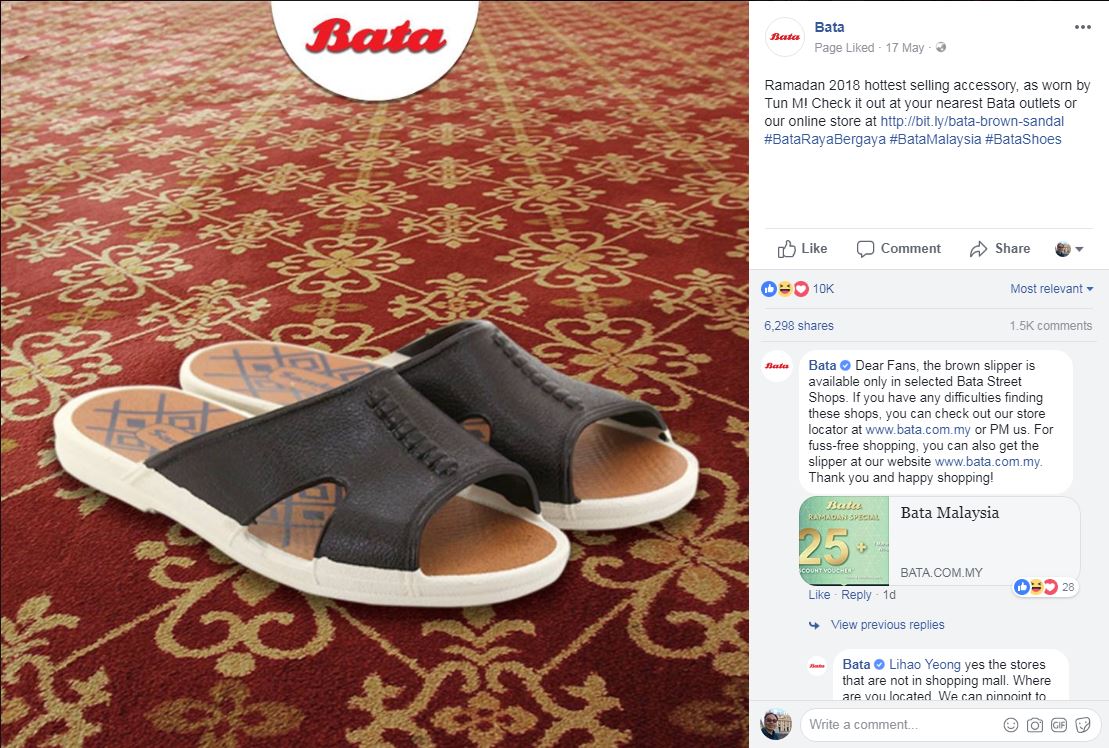 Courtesy of Bata Facebook
Using Social Proof in Social Media
While social proof works virtually everywhere, it shines brightest in the online world.
Social proof helps to improve consumer trust, reduce fear, and increase preference for your company's offers and content on websites, social media accounts, or emails.
The most successful online brands are masters in the art and science of using social proof. They weave these insignias of their credibility, reputation and popularity into every online customer touch point:
Web pages
Blog articles
Social media channels (eg Facebook Page, Instagram Account, YouTube Channel, LinkedIn Page)
Social media posts
Online ads
Landing pages
Emails
Infographics
Videos
Wish to achieve better performance in social media marketing? Incorporate these "click triggers" into your content, and watch your engagement and conversion rates soar.
#1 Customer Testimonials
One of the oldest marketing trick in the book, a good customer story is the gold standard of social proof.
There are a few ways to obtain a positive customer story:
Include a feedback form as part of your customer experience management process to solicit testimonials.
Send an email to your past and present customers to seek their inputs.
Conduct a short telephone survey of customers, and ask for their permission to share their stories.
Trawl social media channels like Facebook, Twitter, or Instagram searching for positive comments or posts from customers. Use your brand names, hashtags or other keywords, and ask for permission to repost their content. You can use a social listening tool to do so.
Here's an example of a positive customer testimony used on a Facebook post by Equinet Academy.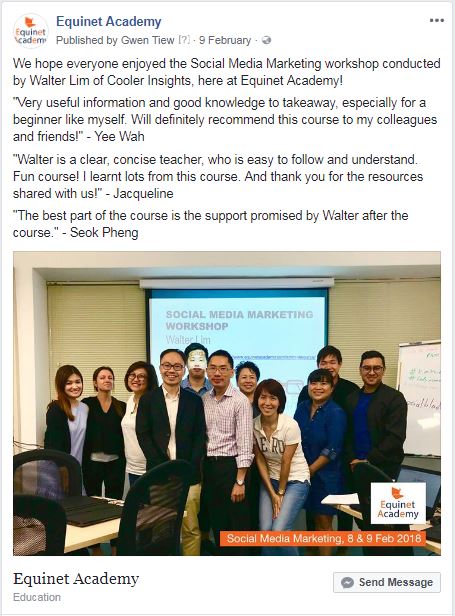 #2 Customer Statistics and Crowd Size
Another evergreen favourite, the number of customers served is a popular form of social proof which you can use.
This works equally well for any product or service; from hamburgers, personal services and software to manufacturing equipment and consulting services.
Here's a great example of how customer statistics and numbers (including satisfaction indicators) are used by Basecamp.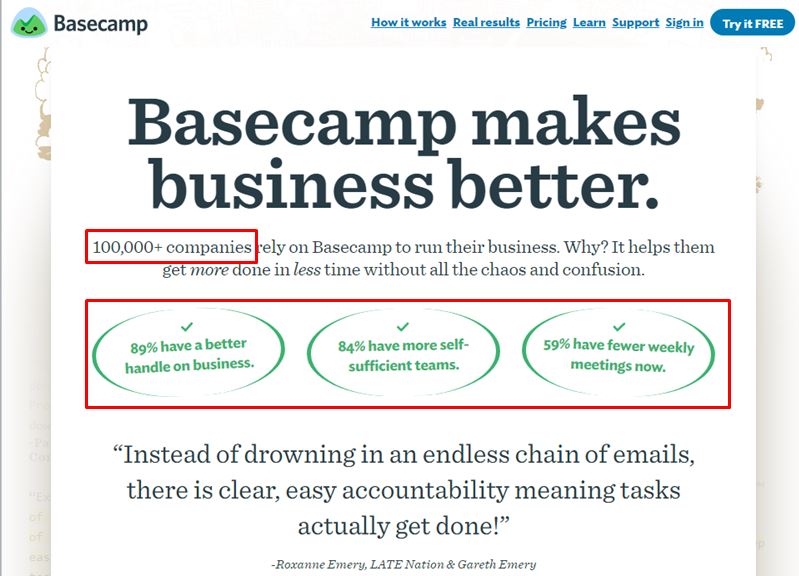 #3 Social Media Engagement
On Facebook, LinkedIn, YouTube, Instagram and Twitter, engagement numbers are huge indicators of social proof:
No of likes/ reactions/ favourites
No of comments
Length of comments (long and positive comments work well here)
No of shares/ retweets
To boost the number of social media engagement on your social posts, remember to post during the most active times of the day. This varies from account to account of course.
You should also try to get your most devoted fans and friends to respond to your post as soon as it is up – preferably within the first hour. This helps to move the algorithm to show your content to more people's news feeds.
#4 Expert Endorsements
Nothing beats an endorsement by a prominent personality. This could be a food blogger, business leader, medical specialist, scientist, or other person of credibility in your business.
Note that it is important to choose the right influencers for your brand. Working with the wrong ones (eg choosing a fashion Instagrammer to promote a legal firm) may get you the wrong attention.
#5 Media Coverage
An example of Earned Media, any form of coverage by the media is always good to highlight on your online channels.
Doing so not only helps to build credibility for your brand; it also allows you to tap on the goodwill accorded to the media channel.
Here's an example of how I used this endorsement for an upcoming website of mine.

Here's another example by a client of ours, where a media report on the company is shared on their Facebook page.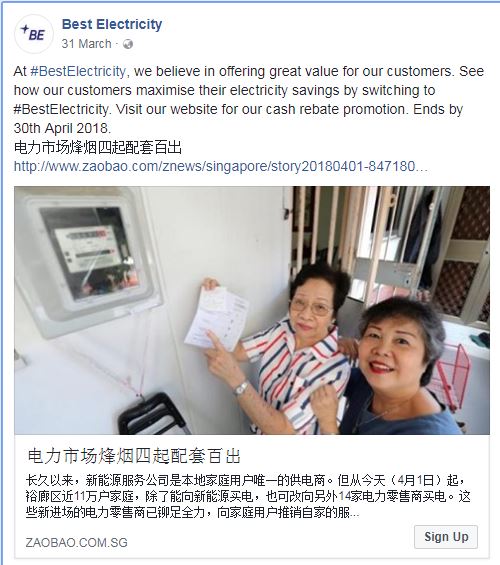 #6 Reputable Partners/ Accreditation
If you are running a new company or brand, you'll probably benefit from associating with large reputable partners.
This is the reason why companies like Google, Facebook, Adobe, Microsoft and Amazon are popular brands for upcoming businesses to associate themselves with.
Here's an example taken from CJ Systems website.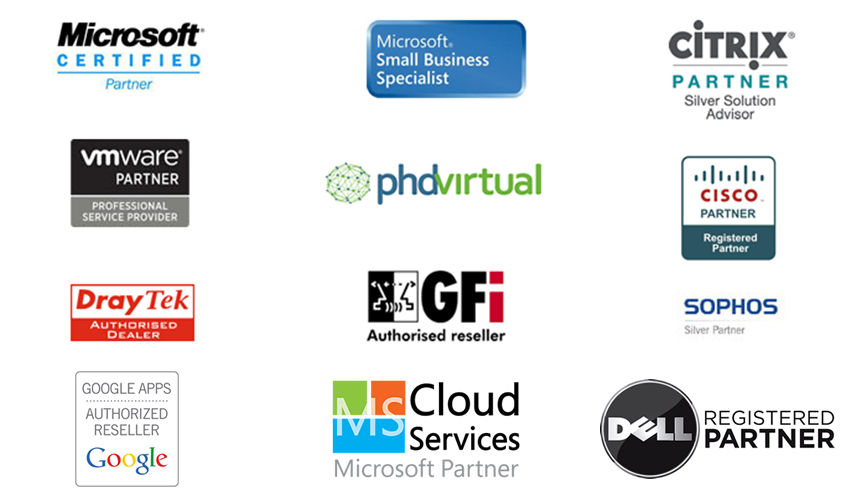 #7 Ratings and Reviews
Positive ratings and reviews on large e-commerce websites like Amazon, Zalora, or Qoo10.sg can be very powerful examples of social proof.
Ditto for industry specific forums like TripAdvisor, Yelp, Angies List, and others like them.
Here's a good example of how such ratings are used for a social media post (courtesy of Embed Social).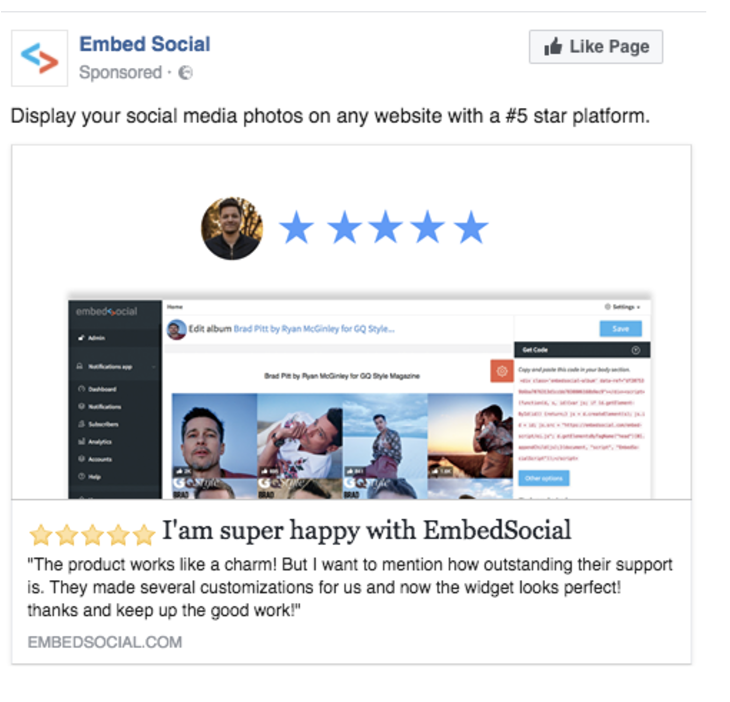 #8 Social Fans/ Followers
Like it or loathe it, people do notice the number of fans, friends or followers which your brand has.
To instill greater trust in potential customers, it may be useful to grow your social media fan base to a respectable number. Now the exact number of fans or followers really depends on your industry, but I reckon that anything in the thousands should work for a start-up brand in the first 2 to 3 months.
Read my article here to learn how you can grow your social media fan base, using the four steps of community management:
Recruiting new fans
Engaging existing fans
Sustaining your fan base
Triggering fan advocacy
#9 Case Studies
Everybody loves to read a case study. Detailing the steps needed for a brand to grow from obscurity to success, they are helpful examples of social proof which can nudge a prospect to invest in your product or service.
Facebook itself has many great examples of companies which have used Facebook Ads to achieve significant returns on their marketing investment. Here's an example taken from their website here.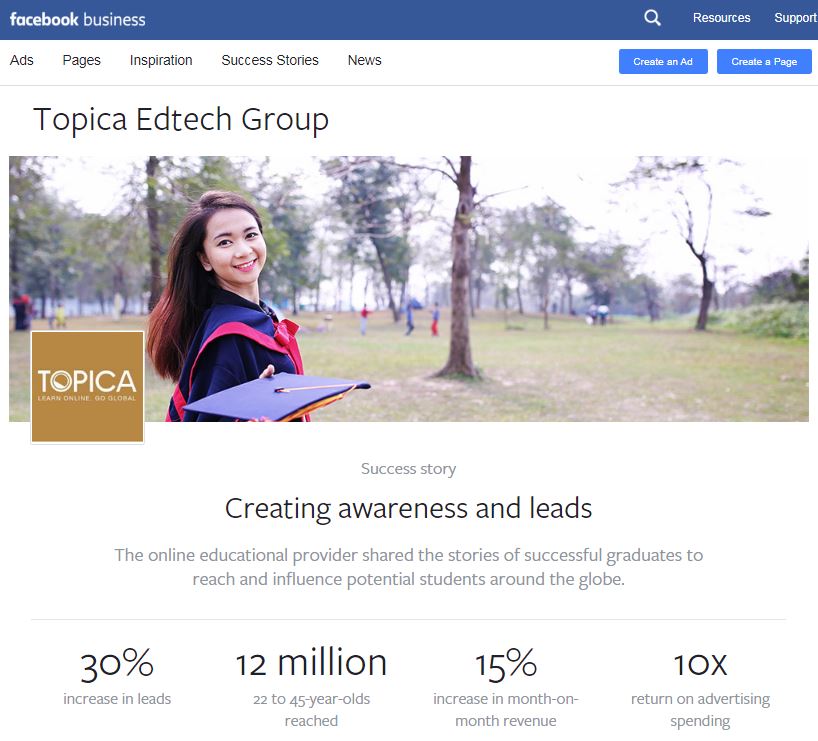 #10 Awards and Accolades
Last, but certainly not least, you should include any awards or accolades which your company or brand has attained.
These can be anything from marketing and advertising awards, favourable mentions in the media to recognitions granted by trade media.
Here's a stunning example from Leobo Private Reserve. Don't you feel like booking a holiday there right now?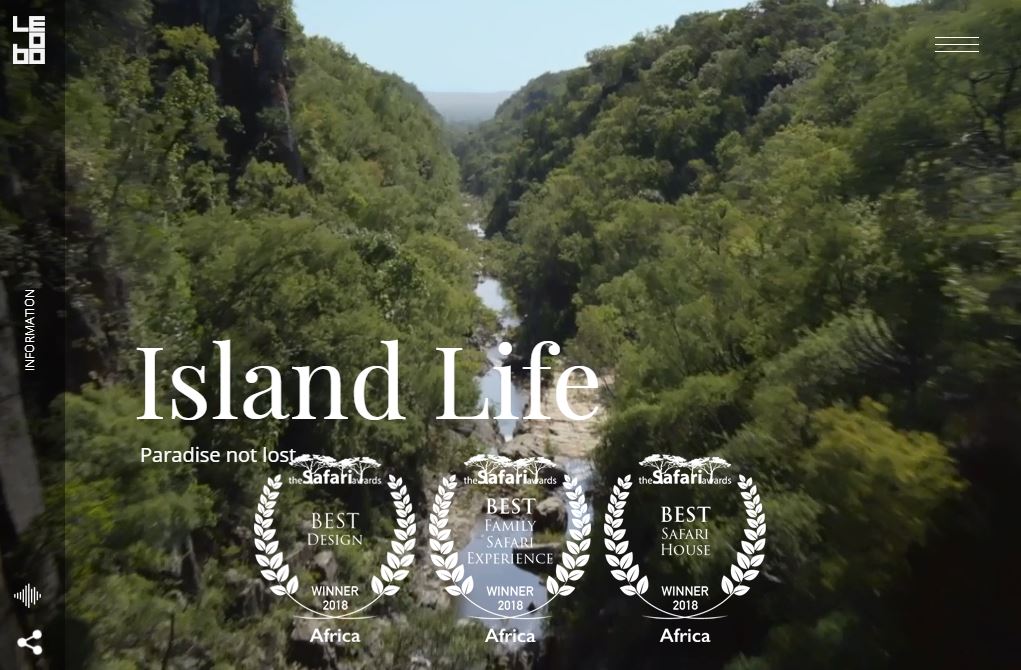 Conclusion
In the hyper-competitive online world of social and digital marketing, social proof helps your brand to stand out.
Providing 3rd party endorsements, media mentions, customer stories and other forms of "evidence" on your website and social media channels can make a world of difference in how your brand is perceived. This is especially critical if you are launching a new brands in the market.
Go ahead. Try some of these social proof tactics out. Let me know how they work for you.