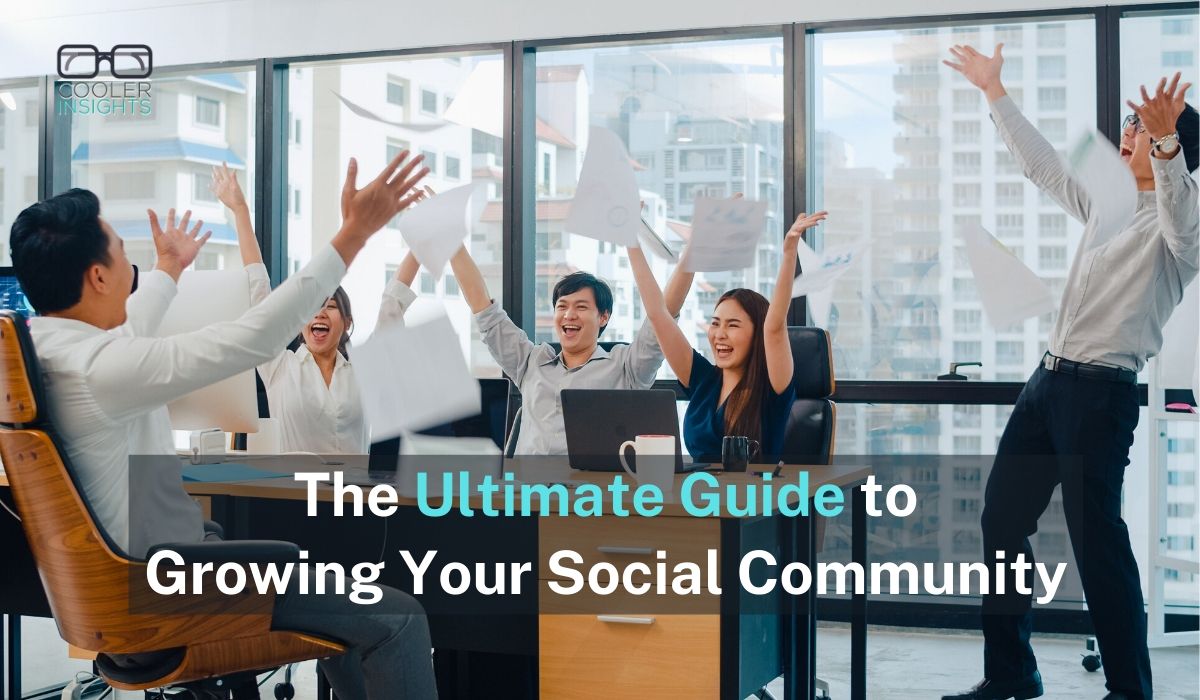 People photo created by tirachardz – www.freepik.com
If social media content is king, then community must be queen. Indeed, the true power of social networks lies in the strengths of your online communities.
But how you can build, grow and sustain a thriving Facebook, Instagram, LinkedIn, Twitter or YouTube community of fans, customers and advocates? What can social media marketers like you do to improve your community management skills?
Unlike the old ways of communicating with your audience via broadcasting, social media marketers are aggregators of content and community members.
Your role is to help people with a common need, interest or cause to come together with like-minded others to socialise, discuss, and learn from each other. Over time, your community should be self-sustaining, with members seeking to help each other out or to collaborate on joint projects.
There are four major phases in growing and managing online communities:
Recruit—Growing your social media communities through various tactics
Relate—Engaging with your community members and strengthening esprit de corp
Rejuvenate—Incorporating ways to sustain your community over the long-haul
Recommend and Refer—Triggering greater advocacy among your members
What are Examples of Social Media Communities?
When we talk about fans and communities here, it can represent any of the following:
Members of a Forum on your website (or hosted elsewhere)
Fans of a Facebook Page
Members of a Facebook Group
Followers of your Instagram Account
Followers of your Twitter Account
Members of a LinkedIn Group
Subscribers to your YouTube Channel
Subscribers to your Telegram Channel
Members of a Chat Group—WhatsApp, WeChat, Facebook Messenger, Line, Telegram or others
Beyond these channels, your social media community members may also be subscribers to your email newsletter or subscribers to your blog (yes, those RSS feeds still exist!).
Let us now look at the four strategies to growing and nurturing your online communities.
Recruit New Members
The first step in managing social media communities is to get them on board. After all, it doesn't make sense for you to build an awesome Facebook page or LinkedIn account if you have nobody following you.
#1 Seed with Quality Content
Ensure that your brand pages have good quality content that meets the needs of your community members. This means providing value in the form of customer education, entertainment, or edification (for inspiring brands like Nike). An empty page void of content isn't attractive to your members at all.
Here is a great example from Whole Foods Market Facebook page. I love how they consistently provide fresh, wholesome and oh-so-delicious recipe ideas for their fans, like these matcha recipes.
#2 Reach out to Members of Other Relevant Communities
Be a fan of similar sites and communities, and notice who their members are. In particular, take note of the more active members who initiate conversations or respond readily to content posted by the brand.
To do so, ensure that you engage actively with these members FIRST. Thus, you should…
Look out for active members in a neighbouring community—they may be "top fans" or those who regularly comment
Like or react to their posts
Comment meaningfully on their posts—not just "great post!" or "nice pic!" but longer and relevant comments like "I didn't know that you could grow your social media community using the commenting on other members post technique. Thanks for the insight!"
Visit the individual members social profiles and like their posts and comment too!
The goal is to be authentic and genuinely interested in them. Reach out to these active members and invite them to be a part of your community!
#3 Organise Contests with Opt-In Deals
A quick way to grow your community (and capture leads) is to organise a fan acquisition contest or provide a downloadable item in return for a visitor to provide his or her particulars via an opt-in form.
An example from Bootlegger is shown below:
Unfortunately, most social networks disallows you to "link gate" your contests or promotional offers these days (ie make it available only to fans).
However, you can use still use sign ups to build up your own email list, which is often more valuable as you can directly reach these fans.
#4 Do Promotional Swaps (from SME)
Look out for about 15 to 20 online communities (eg Facebook pages) for products, services or communities that are complementary to yours.
For example, if you manage a law firm, you seek online communities in business consulting, finance, or HR to do cross-promotional posts. If you manage an apparel brand's social media community, you could propose a swap with a footwear or optical brand.
These complementary pages are likely to share your target audience. They may also have approximately the same number of fans (in order for the exchange to be viewed as mutually beneficial).
Send each page a message, explain a bit about your brand, and share what you're trying to achieve. Offer to mention their Facebook page to your fans on a Facebook update if they mention yours in return.
Here is a sample intro message from Social Media Examiner that you can adapt for your promotional outreach.
Hi (Name of page admin),
How are you?
My name is (your name) and I'm (name of brand)'s Facebook page manager. I'd love for you to consider a promotional partnership with our page. I think we can both benefit.
Our company's Facebook page targets mostly (target audience including: gender, age, occupation, interest), and we post mostly content about (type of content you post).
We have (number of fans) with decent engagement rates. You can check our page out here (URL of your Facebook page).
It looks like we target a similar audience with different products.
Would you consider doing a promo swap between our pages? You would mention us to your fans and we'll mention you. That way we can both get some fresh likes from real people in our target audience.
Please let me know if this seems interesting to you. Send me a message so we can clarify the rest of the details.
Thanks for your consideration.
Best,
(Your Name)
Once you reach an agreement, share your cross-promotional posts. Track results so you know which partners are good to work with in the future.
#5 Amplify with Social Media Ads
Yes, social media is fast becoming a "pay to play" channel, especially on Facebook where only ardent fans (ie those who engage actively with your page) would see your content due to its algorithm.
What this means is that you'll need to allocate some budget to boost your posts—even non promotional content. From the results of your boosted posts, you can then tell which content types work well for engagement or conversion and prioritise creating those types of content.
Oh, and you should also grow your fans by investing in some Page Like Ads. Just go to your Facebook Ad Manager, and create a campaign under "Consideration –> Engagement –> Page Likes". When you do so, ensure that your ad lets fans know what value they can get by joining your page.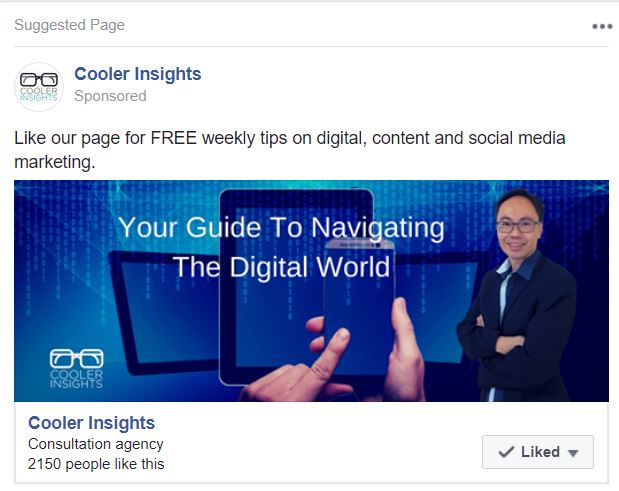 #6 Encourage Offline Customers To Go Online
How many of you have regular customers? I'm sure many of you do!
Instead of just saying "Thank you! See you again!" and hope that they return, you should ask them to join your Facebook page and leave a review!
Here's how you can do it:
Fix the sequence for when a staff should ask a customer to support your business with liking your page and leaving a review.
Include your Social Media Fan Page on all your business cards
Give every customer a postcard or some other memorabilia with your social media address
Put physical signages (like wobblers or signage at the counter) to get them to like your Facebook page.
Remind staff to do so regularly when you are briefing or meeting them.
Relate to Your Community
After you've started growing your community, you need to find ways to keep them interested in what you've got.
Here are some ways you can engage your fans on your social media pages, groups or following your accounts.
#7 Listen First Then Talk
Fans like to be heard, and brands who respond to fan requests online are likely to receive more love. Here, you can use social listening tools like Hootsuite, BuzzSumo, Socialbakers and more to discern what your community members are saying.
Remember that reciprocity is a big thing on social media, and it pays for you to tune in to what your online community is saying.
Courtesy of Brandwatch
#8 Feature Fan Content and Give Shout Outs
Periodically, you may wish to acknowledge loyal or active fans by featuring their content or give them a shout out. Simply tag their nick or handle on social media and highlight that they have done to deserve your praise.
Such acts help to build goodwill while increasing your brand's likability.
Here's an example by Adobe on their Instagram. You can see that practically all of their posts feature content from their fans or customers.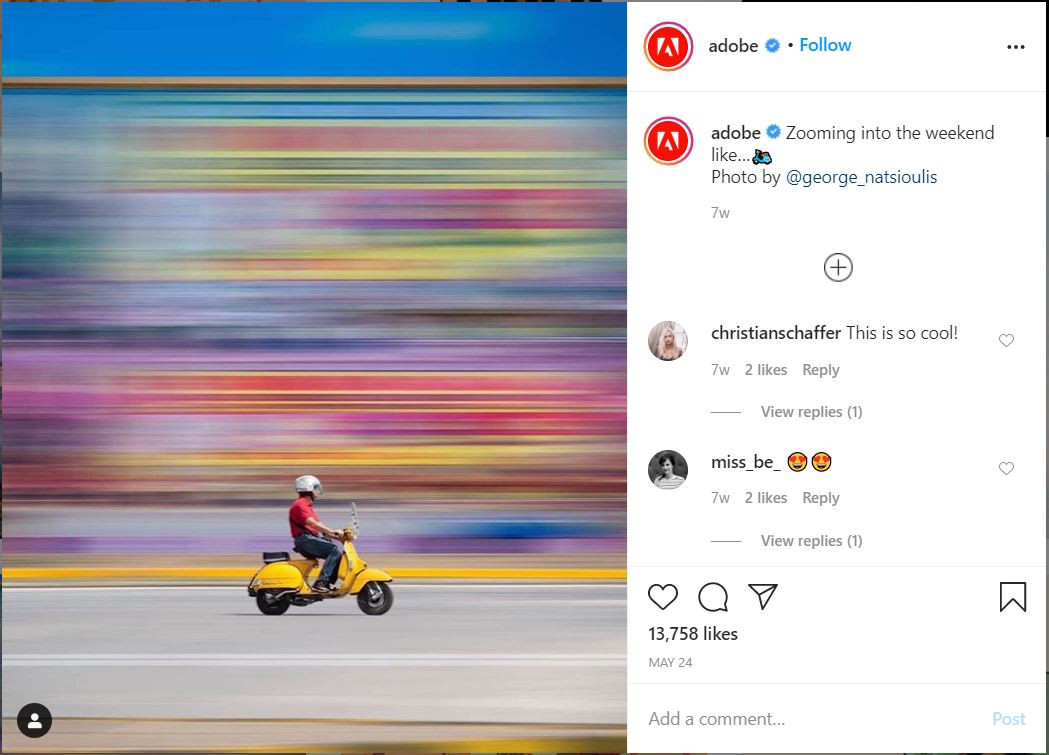 Courtesy of Adobe Instagram
#9 Ask an Expert/ Question of the Week
Providing value is one way to engage with your community members. You can do so by sharing your in-depth expertise, know-how and tips.
Instead of just pushing out what you feel would be useful to your fans, you could turn the microphone over to them. Ask them to send you their questions on anything related to your industry or product category—even if they are not related to your brand—and do your best to provide answers.
A great example is Gary Vaynerchuk's "Ask Gary Vee Show" on YouTube, which you can see below.
#10 Respond to Customer Feedback—Fast
Winning online communities are managed by brands or influencers who care for their members. That means being responsive to their feedback and ideas, engage with their comments and posts, and manage customer complaints effectively.
Remember that an online community expects a quick turnaround time—hours or even minutes rather than days. In fact, 42 percent of social media users expect a response within 60 minutes!
Here are more statistics taken from a survey below.
Courtesy of My Loud Speaker
I love how quickly (and personally) the team managing Zappos Facebook page does it. Look at how soon they respond to their customer's comments (and how they do so with wit and humour)!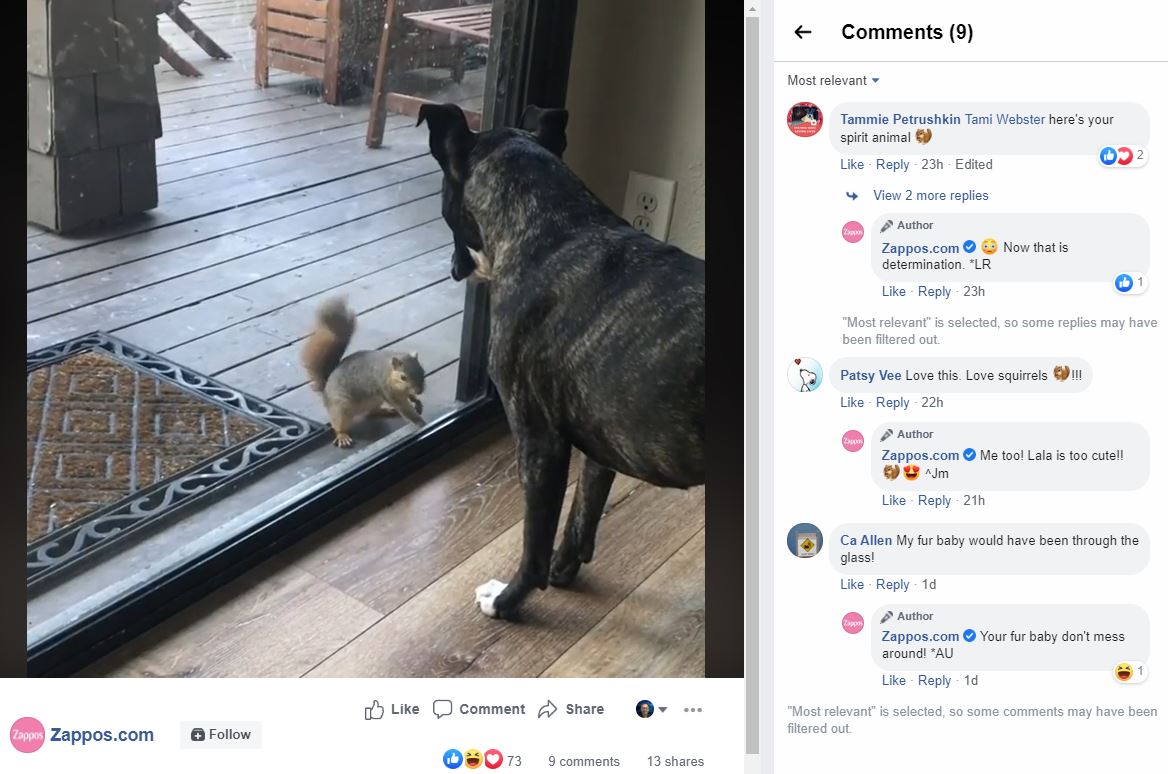 Courtesy of Zappos Facebook
#11 Share Other Community's Content
Form friendships with other online communities (well maybe not your direct competitors). Share their content every now and then. You may also wish to cross-promote other interesting deals which your members could benefit from.
Doing so helps you to improve your brand community karma, and may increase the likelihood of the other brands paying it forward!
#12 Go "LIVE" Every Now and Then
The other way you can engage fans is to organise regular "Live" sessions on Facebook, LinkedIn, Instagram, Twitter or YouTube. These sessions allow you to interact directly with your fans and provide a way to relate to them.
Many of the celebrities and influencers do this regularly. Here's an example from Social Media Examiner featuring Marcus Sheridan on their wonderful Facebook Page.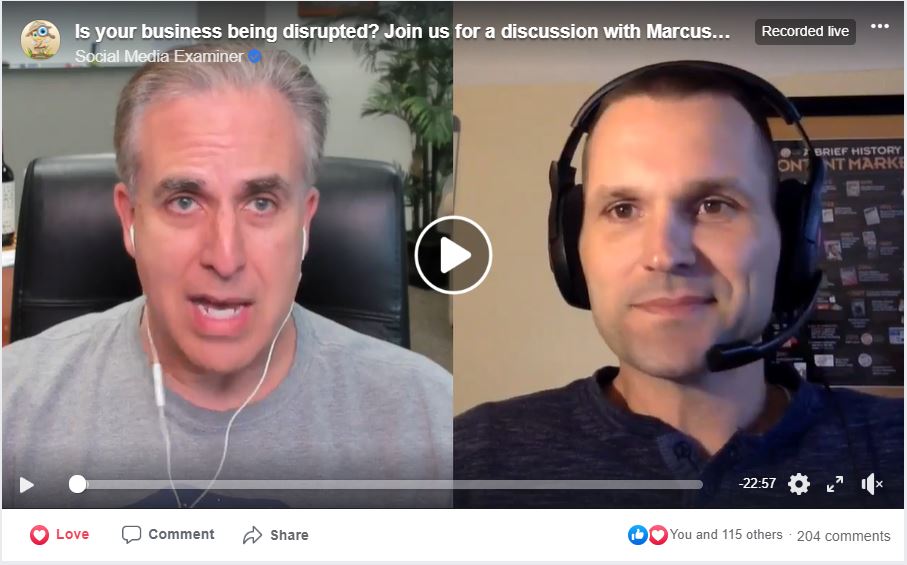 Source of Facebook Live video
Going "Live" using your phone camera is a great way to communicate with your fans (or Group Members). You can not only use it to broadcast events, you can also share useful insights and tips along the way.
Rejuvenate Your Community
#13 Post Regularly
Remember to provide regular content updates on your community platforms—be it on your social media pages, forums or email newsletter. This helps to show your fans that you are active and alive.
Your frequency of updates will vary depending on your online channel. They can be as frequent as multiple times a day (eg Twitter) to perhaps once a week, fortnight or less (eg email newsletters).
Here are some recommended posting frequencies for Twitter, LinkedIn and Facebook, courtesy of Louise Myers awesome infographic.
Courtesy of Louise Myers (click here for full infographic)
#14 Use FREE Social Media Tools for Scheduling
To help you with managing and scheduling your social media posts, you may wish to consider using a FREE social media management tool.
Here are a couple of them to consider:
Of the three, Buffer App probably has the best algorithm in detecting where your best and worst times for postings are. They have an awesome Optimal Timing tool which allows you to post at the best times for your own account.
See the example below for reference:
#15 Organise Member's Meet Ups
For online communities that have formed for at least 6 months to a year, it may be useful to organise meet ups and events so that they can meet each other in the flesh. Such activities help to deepen the relationships which you've formed online.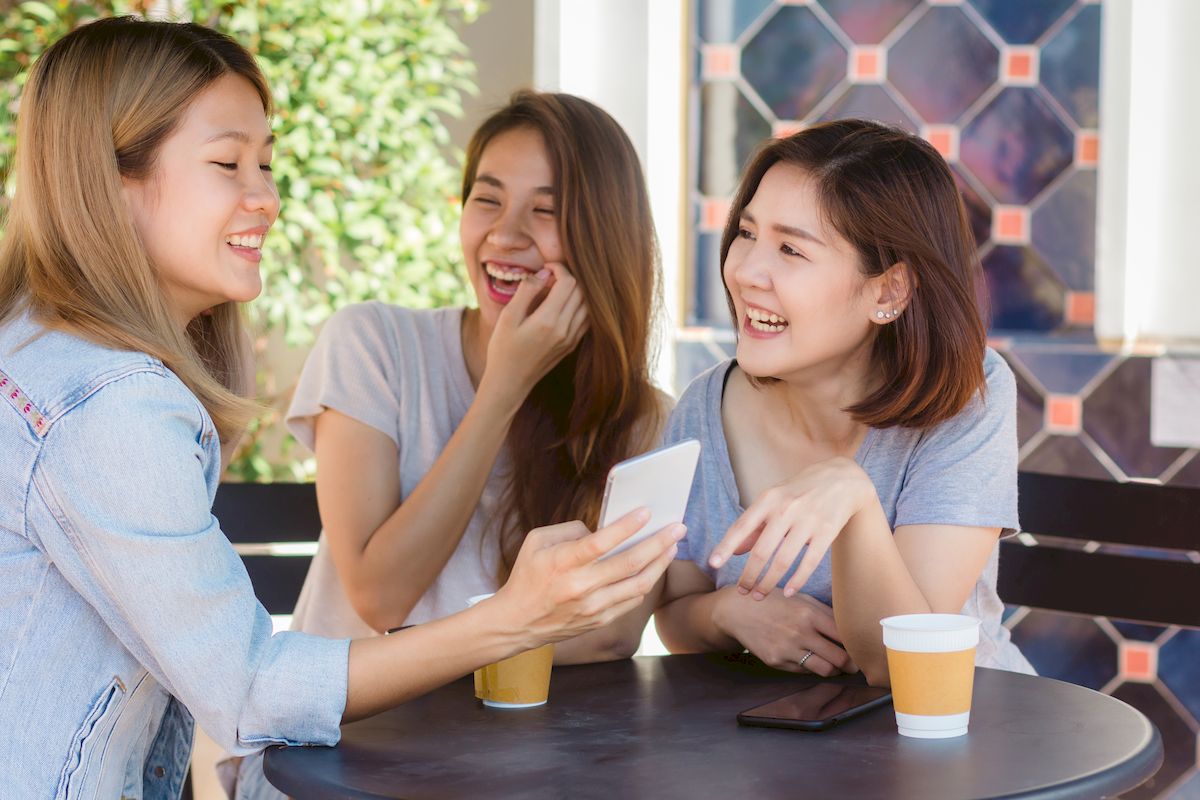 Coffee photo created by tirachardz – www.freepik.com
#16 Establish Respectful Culture
The most successful online communities are forged on a culture of mutual respect, trust, transparency and authenticity. Set the right example by being a paragon of virtue.
You may also wish to establish the right community policies for your Facebook pages or other accounts. Here are some good tips on establishing online community policies (taken from Vervely):
Start with the basics – Which channels does it cover? What sort of content does it include?
Add a human element. Make it personal and personable.
Keep it simple and readable.
Make the guidelines clear.
Create and maintain a process for moderation.
Be consistent.
Make sure that the guidelines are easily available to members and visitors.
Balance it all out. Not everything needs to be regulated.
Don't just protect yourself, protect your community too.
Refer to other online community guidelines and templates.
Have a crisis plan in place!
#17 Hire Community Manager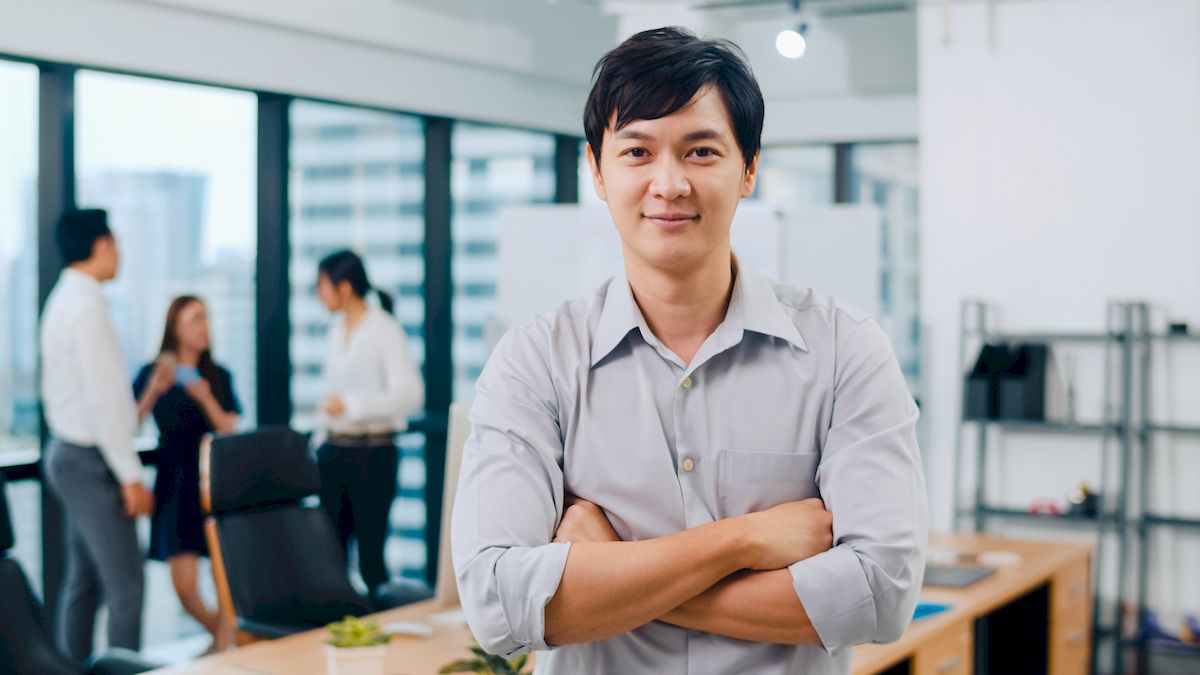 People photo created by tirachardz – www.freepik.com
Sustaining online communities isn't easy if you are balancing a thousand and one things at a time.
If you can afford it, hire a community manager – either on a full-time or part-time basis. Preferably somebody who is passionate about your business and industry, he or she could help to keep relationships and conversations alive on your channel.
A community manager should also participate in other communities and help your brand to become an influencer too.
#18 Offer Fan Benefits
Nobody wants to join a community which only serves as a marketing mouthpiece for the brand. To prevent your community from being labelled as such, you should provide various benefits to your online members. These can include free gifts, special previews, or generous discounts like Macy's example below:
You can actually create a Facebook Offer from your Facebook Page. By doing so, people can redeem it either online or offline, depending on how you make your offer available.
Here's how you can do it step-by-step (from Facebook):
Click Create an offer at the top of your Page's timeline.
Describe your offer. You can edit the expiration date for your offer if you'd like it to run longer or shorter than a week.
Add a photo and select whether people can use the offer Online or In-Store. You can also add a promo code or terms and conditions (optional).
Click Publish. You may also choose to boost your offer if you wish.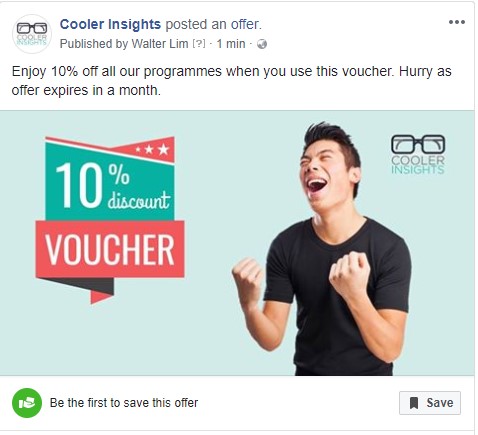 Recommend and Refer
This final stage involves finding ways to trigger more advocacy and Word-Of-Mouth referrals from your community.
#19 Seek Advise from Members
Do you know that most people like to offer their advice to others?
Doing so helps them to feel needed and trusted – both of which are great qualities to have in a community.
Conduct mini "focus groups" on your platform by asking members for their views, tips or advice on how you can improve your product, sharpen your offerings, or expand your base.
#20 Give Members a Role
The most successful online communities tend to have what we call "citizen marketers" – ardent advocates who spontaneously help to spread the word for your brand.
To fan the flames of passion amongst your best advocates, consider giving them official roles – for example as moderators in your community. You may even wish to grant them a "community fund" to keep things interesting. Here's an example from the Community of Learning (Singapore) Facebook Group.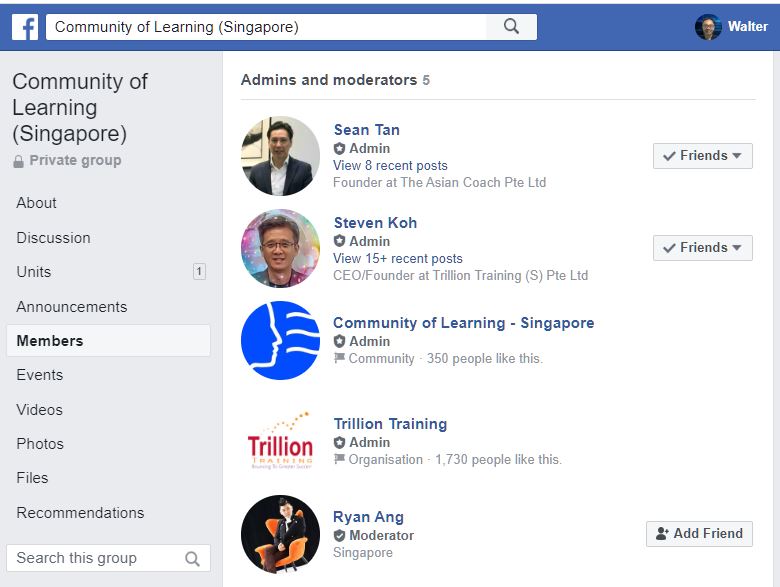 #21 Share Customer Stories
The focus of your online community should be on your fans and customers—not your brand. A good way to do so is to create customer stories and testimonials of how your products or services have helped them.
Here's a great example by Coca-Cola, which regularly crowdsources fan content. With the world's largest fan community on their Facebook page, Coca-Cola connects with it's fans all over the world through campaigns like the Happiness Machine.
Courtesy of Coca-Cola Facebook Page
#22 Incentivise Sharing
In certain cases, you may wish to provide a sweetener to encourage your members to spread the word about your community. This could come in the form of social media contests involving prizes that they can win like vouchers, discounts or other premiums. Having shared this, do be careful not to overdo this as it could commodify or cheapen your brand community.
An example of such incentives is shown by Pizza Hut's promotion below:
Courtesy of Social Media Examiner
#23 Get Your Staff and Partners Involved
As I've frequently shared, it is a great idea to get your team members to become your advocates.
Here are some ways to do so:
First, get their help to 'like', 'follow', comment and share your post from their personal accounts.
Ask them to get their family members and friends (who are potential customers) to like or follow your page/ account, and give a recommendation or review
Encourage them to include your social media account addresses in their emails
Of course, you need to ensure that you get their permissions to do so before you can start.
#24 Back to STEPPS of Virality
If you haven't already read about the 6 STEPPS to Contagious content, do read about it here. Here's what the different acronyms stand for:
Social Currency: People share content that makes them look good to others
Triggers: Sights, sounds, information, and other content that remind us of related ideas
Emotion: Shareable videos are those which elicit high arousal emotions like awe, humour, anger or anxiety
Public: Content that has good social proof gets shared more often
Practical Value: Anything that helps others to do better in their lives or at work
Stories: Everybody loves a good story. Here are some basic storytelling structures you can work with.
Using these principles in general can help you to trigger more social sharing amongst your online community members. Here's a good infographic with some examples of each point: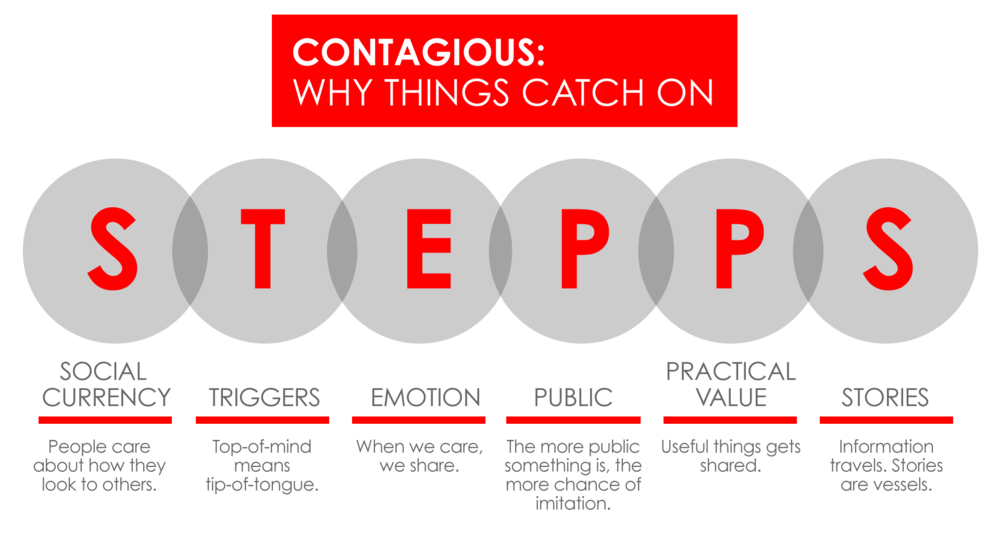 Courtesy of Digital Rezonance
#25 Incorporate Gamification
Finally, you may wish to incorporate gamification into your communities (remember social currency?) so that there is a strong reason for your fans to continue spreading the word.
This can be done through introducing different levels and rewards (both tangible and intangible), as well as a "leader board" to single out the most active members in your community.
Starbucks Reward Card is a great example of gamification in action. Beyond rewarding members who hold the card, it also encourages them to spread the word about the programme.
Courtesy of Starbucks Rewards
#26 Engage Influencers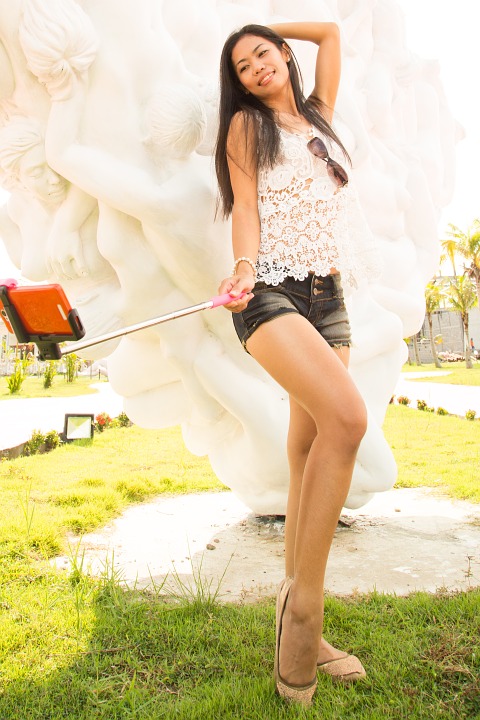 Finally, and certainly not last, you can consider working with influencers.
Consider working with the right influencers for your niche—you can do so by reaching out to them on Instagram, Facebook, YouTube or their blogs. Have a look at their followers to ensure that they're the right tribe for your brand. Work out a partnership arrangement that is win-win for both sides.
(Read more about the ABCs of Influencer Marketing here.)
More in My Social Media Marketing Course
Give your social media marketing efforts a much needed knowledge boost by signing up for my introductory course. Learn a 6-step process for social media marketing campaigns in a rigorous two-day training course and bring your social media campaigns to life.