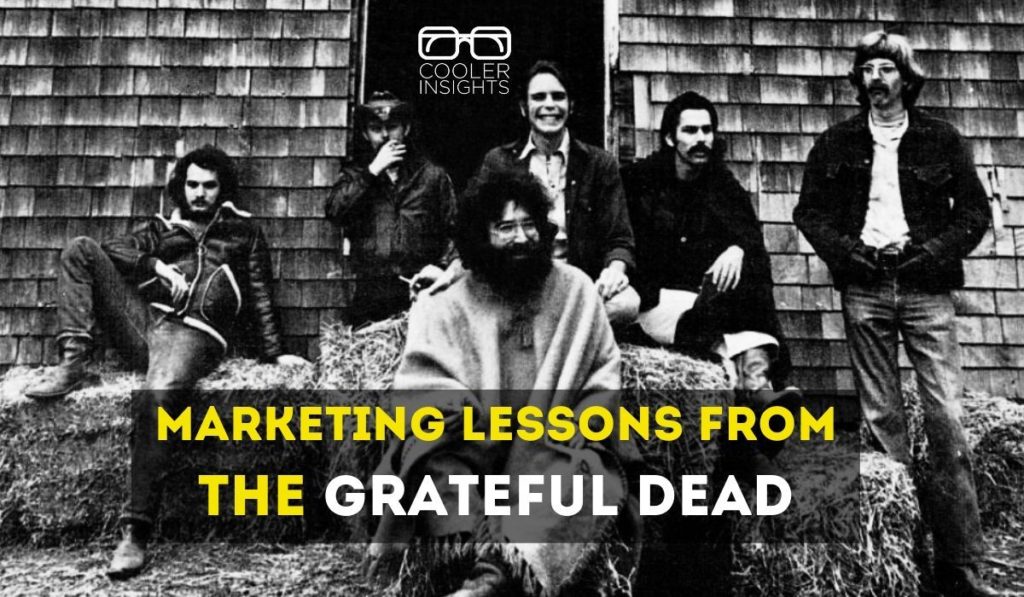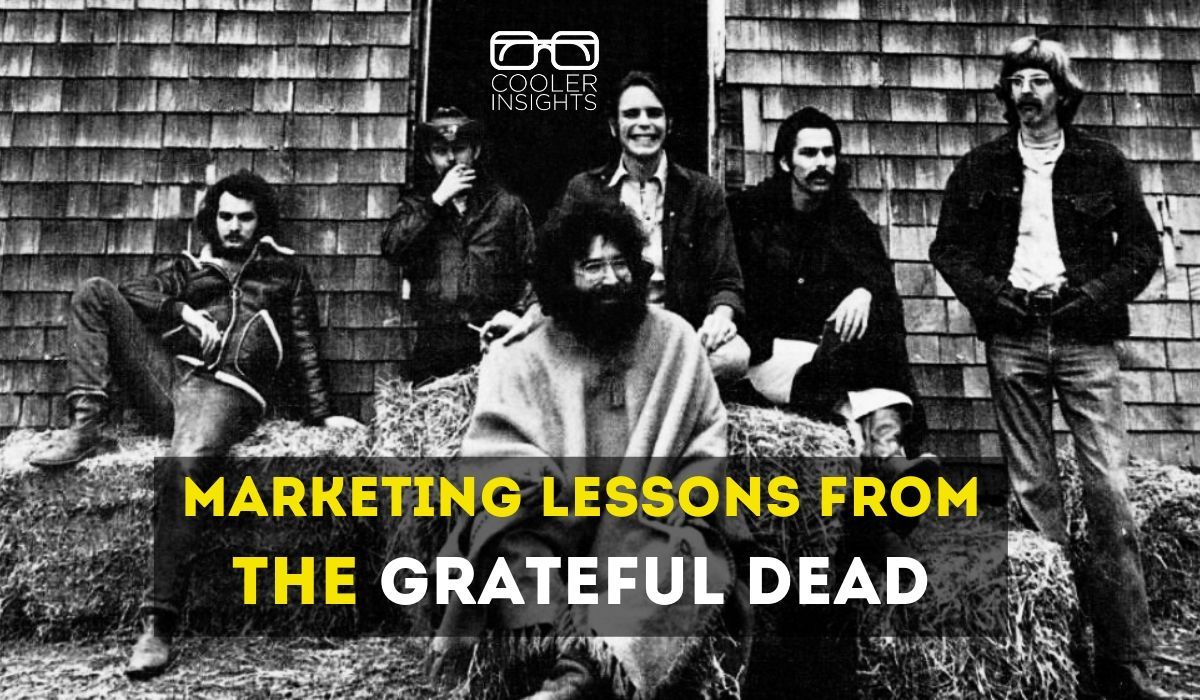 Heard the band Grateful Dead sing 'live' before? Well, neither have I!
What caught my attention about the band, however, was this:
Many of the world's leading marketing gurus (ok, at least the older ones) have waxed lyrical about the Grateful Dead. They've lauded how this hippie band which emerged from San Francisco in 1965 repeatedly broke conventions in music marketing.
By doing so, The Grateful Dead managed to keep themselves relevant well into the 1970s, 1980s, 1990s, and even 2000s. Ranked as the 57th 'Greatest Artists of All Time' by Rolling Stones magazine, the band sold more than 35 million albums worldwide.
Thanks to the slim volume Marketing Lessons from the Grateful Dead—What Every Business Can Learn from the Most Iconic Band in History, I managed to unearth valuable lessons from this iconic band.
Written by Hubspot's Brian Halligan (co-author of Inbound Marketing), and David Meerman Scott (famed for his newsjacking theory), the book introduced readers to 19 evergreen marketing lessons from the Dead.
Curious to know how they sound? Have a listen below (yeah, its not your typical fare):
#1 Create a Unique Business Model
Unlike other musical acts which focused on selling albums, the Grateful Dead's core business centred on live concerts. They sought to create a fan experience unlike any other, and invested heavily in their light show and sound systems.
Examples of businesses which innovated their business model (like the Dead) include iTunes (vs MP3s and downloading), Netflix (vs Blockbuster), and eBay (versus yard sales).
#2 Use a Memorable Brand Name
A name like the Grateful Dead is sure to be memorable. According to the dictionary, it is defined as "a type of ballad involving a hero who helps a corpse who is being refused a proper burial, a theme found in many cultures."
Scary! But you certainly won't forget it in a hurry, right?
Like the Grateful Dead, choosing a memorable name can help your company to stand out.
Avoid names that are too common. Find inspiration in unlikely places (like the list of book titles or subtitles on Amazon.com).
Or take two words that are very different and put them together—like SurveyMonkey or HubSpot.
You can also consider using an alternative spelling for a word, like "Google" which is derived from "googol," a ginormous number that is 10 to the power of 100.
#3 Build a Diverse Team
Do you know that the members of the Grateful Dead hail from diverse musical backgrounds?
Jerry Garcia: Lead guitarist who plays bluegrass banjo
Phil Lesh: Bassist who was a classical jazz musician playing the trumpet
Ron "Pigpen" McKernan: Keyboardist who was a blues harmonica player
Keith Godchaux: Keyboardist who stepped in later, who was primarily an acoustic piano player
Similarly, find ways to incorporate people with different and unique skills in your team.
If you're in digital marketing, try to hire staff or work with partners who are analytical, have deep market reach, or are strong content creators.
#4 Be Yourself
The Grateful Dead are anything but glam rockers. Often they appeared on stage looking scruffy and unkempt, but their fans just loved how they looked like the average Joe.
Unlike other bands, their live concerts were often unscripted and spontaneous. This could lead to mistakes being made—a point which endeared them even more to their fans.
Remember that flaws are draws. Like the Grateful Dead, seek to be yourself, warts and all.
#5 Experiment Relentlessly
Improvisation is the name of the Grateful Dead game. This occurred both individually as musicians and collectively as a group.
This ability to take risks early and to test and try different approaches has been emulated by companies like Dropbox. During their initial years, they used traditional marketing and pay-per-click campaigns to reach customers, resulting in an expensive failure.
From these experiences, Dropbox realised that getting their users to refer other people worked a lot better. This helped them to grow exponentially from 100,000 users in September 2009 to over 4 million users in January 2010.
#6 Embrace Technology
Famed for creating "The Wall"—a sonic work of art with over 600 speakers in a huge geometric pattern—the Grateful Dead pioneered technology ahead of other bands in their time.
In 2009, they released an iPhone app called The Dead Tour 2009—ALL ACCESS which gave users streaming audio from all the shows on the tour, streaming video, live tweets, blogs, photos and more.
Likewise, consider ways to embrace social technologies in your organisation.
A great case study is the U.S. Department of Defense (DoD), which encouraged service members in the U.S. Army, Air Force, Navy, and Marines to use technology to communicate with people abroad and at home.
#7 Establish New Categories
As experimenters, the Grateful Dead infused elements of rock, folk, country, bluegrass, blues, gospel, and psychedelic rock into their music. They created their own sound and set themselves apart from other bands.
Like the Grateful Dead, you should consider eschewing conventional wisdom in order to create new market spaces.
Consider alternatives to your products and services that you don't ordinary think about. Find ways to erase boundaries in your industry—incorporate best practices from other industries.
#8 Encourage Eccentricity
Eccentricity is a core feature of the Grateful Dead concert. From the hippie vibe of ageing fans (driving a VW bus) to the wearing of tie-dye clothes—a Grateful Dead concert is the epitome of communal eccentricity.
As Seth Godin himself has expounded, weird is the new cool. Rather than follow your competitors in what they do, seek to be unique and different in all your customer touch-points.
#9 Bring People on a Journey
Early proponents of newsletter marketing, the Grateful Dead created a mailing list long before the Internet. They sent updates on what the band was doing on the road to fans who mailed to them, and eventually reached half a million subscribers on email by the mid 1990s.
Likewise, consider how you can involve your community in what you do. Interact with your network of followers. Engage with them and listen to what they're interested in.
#10 Put Fans in the Front Row
Unlike other bands who may work with sophisticated electronic ticketing systems to give away tickets, the Grateful Dead made it a point to give away the best seats of the house to it's biggest fans.
It does this through a unique system where fans send a self-addressed envelope and money order to the band via snail mail, and tickets are then allocated "based on postmark and other mysterious factors."
See if you can reward your loyal customers more than new customer acquisitions. Offer them exclusive access, special discounts, or other privileges that make them feel special.
#11 Build a Following
How did the Grateful Dead grow their fan base?
Well, starting from the 1970s, they sent out newsletters and other mailings two to three times a year to fans. They also collected the letters, postcards and artworks sent by fans, and sent them letters.
By providing fans with the minutiae of their lives on the road, the Grateful Dead managed to build a community. Likewise, consider how you can keep in touch with your customers and use technologies such as social media and email lists to reach out to them.
#12 Cut Out the Middleman
By going direct to their fans and customers, the Grateful Dead was able to keep ticket prices affordable. This helped them to break the hold which ticket brokers and scalpers traditionally have when they falsely inflate prices in the resale market.
Similarly, think about how you can eliminate low value-added intermediaries in your business. You can use technology to do so by building your own web platforms to communicate and sell directly to your audiences.
#13 Free Your Content
Do you know that the Grateful Dead actually encouraged concert-goers to record their live shows?
They created "taper sections" behind the mixing board where fans' recording gear could be set up for the best sound quality. Photography is also encouraged, and fans can freely distribute their own recordings.
Such an approach of distributing free content is widely practiced in the world of K-Pop. Contrary to popular belief, free content actually fuels the fervour of fans and accelerate (rather than negatively affect) the sale of albums, concert tickets, light sticks, and other merchandise.
As my own website Cooler Insights have shown, providing free content can actually help you to grow your business. It is the core of what Content Marketing is all about, and helps to draw potential customers to you while giving them tremendous value.
#14 Be Spreadable
By eliminating any restrictions on fans distributing their content, the Grateful Dead make it easy for them to spread their music.
This helped them to tap on Word Of Mouth (WOM) marketing without spending a lot of money on PR and advertising.
Using social sharing buttons on your website and blog articles, you can tap on the power of social media marketing to share your content more widely.
Doing so doesn't cannibalise your sales—conversely, it may increase your visibility to prospects at the top of your marketing funnel.
#15 Upgrade to Premium
While the amateur recordings of fans can be freely distributed, professional high-quality recordings of past Grateful Dead concerts and studio recordings can only be sold on their official web site.
This "freemium" model of giving away something for free to anybody who wants it, and providing a paid upgrade to a premium version is a great strategy in the digital age.
It works well for any business which have products and services that can be distributed free over the Internet.
Consider if you can provide a 'lightweight' version of your product via the Internet, and allow people access to them. Or it can be a valuable piece of content, with the full suite (eg a workshop or course) only available to those who pay.
#16 Loosen Up Your Brand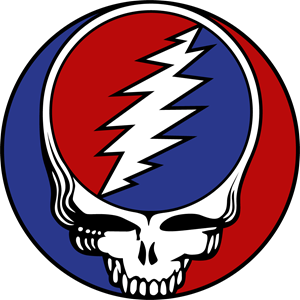 Grateful Dead's "Steal Your Face" logo
Beyond consistently using certain images in their brand—roses, skeletons, skulls, dancing bears and the "Steal Your Face" logo—the Grateful Dead took huge liberties in designing their albums covers, backstage, passes, posters, newsletters and other collaterals.
This constantly evolving brand image directly contrasts with what other bands did.
Following the band's example, lose some control over how your brand is represented online and offline. Allow for greater creativity while maintaining your corporate image. Follow the example of Google and its numerous Doodles.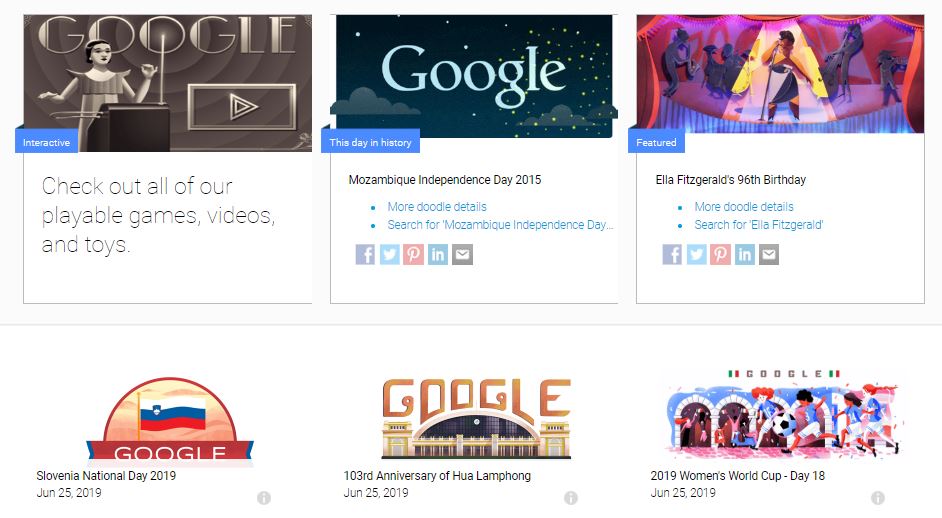 #17 Partner with Entrepreneurs
Rather than control all rights to their merchandise, the Grateful Dead licensed their logos to entrepreneurs, who could use them on merchandise that they sold at concerts.
By partnering the vendor community, they tapped on their creativity to develop innovative merchandise, while keeping "the thriving parking lot scene intact, complete with positive vibes for all to enjoy."
Likewise, see if you can forge alliances with partners in your value chain. Work on bartering arrangements or cross-marketing tie-ups so that specialists in each area can tap on the strengths of other specialists.
#18 Give Back
Like many other celebrities, the Grateful Dead performed benefit concerts to raise funds for various charities. They also established the Rex Foundation to support causes which they believe in, such as protecting the rights of indigenous people and educating children and adults everywhere.
Following their example, explore if there is a way for your organisation to consistently give back to your community. Ensure that it is relevant to your brand, and weave giving into your regular activities.
#19 Do What You Love
Living your passion—this overused statement feels somewhat clichéd. However, the truth is that doing something you hate just for the money alone isn't going to sustain you.
Grateful Dead lead guitarist and leader the late Jerry Garcia used to have "a big smile on his face while his fingers danced up and down his guitar fret."
Likewise Bill Gates was known for spending countless hours at the computer room of University of Washington during his formative years. The rest, as they say, is history.
See if you can turn your job into something that gives you joy and passion. If you really can't (like me several years ago), sell potential clients or employers on your passion by writing to their CEOs.
Conclusion
Marketing Lessons from the Grateful Dead is a useful guide for digital age entrepreneurs like us to build our businesses.
While I'm hardly a 'Deadhead' by any stretch of the imagination, I found the lessons from the book meaningful enough to provide an abbreviated version in this article.
To learn more, get a copy of the book from your nearest available bookstore or order online here.