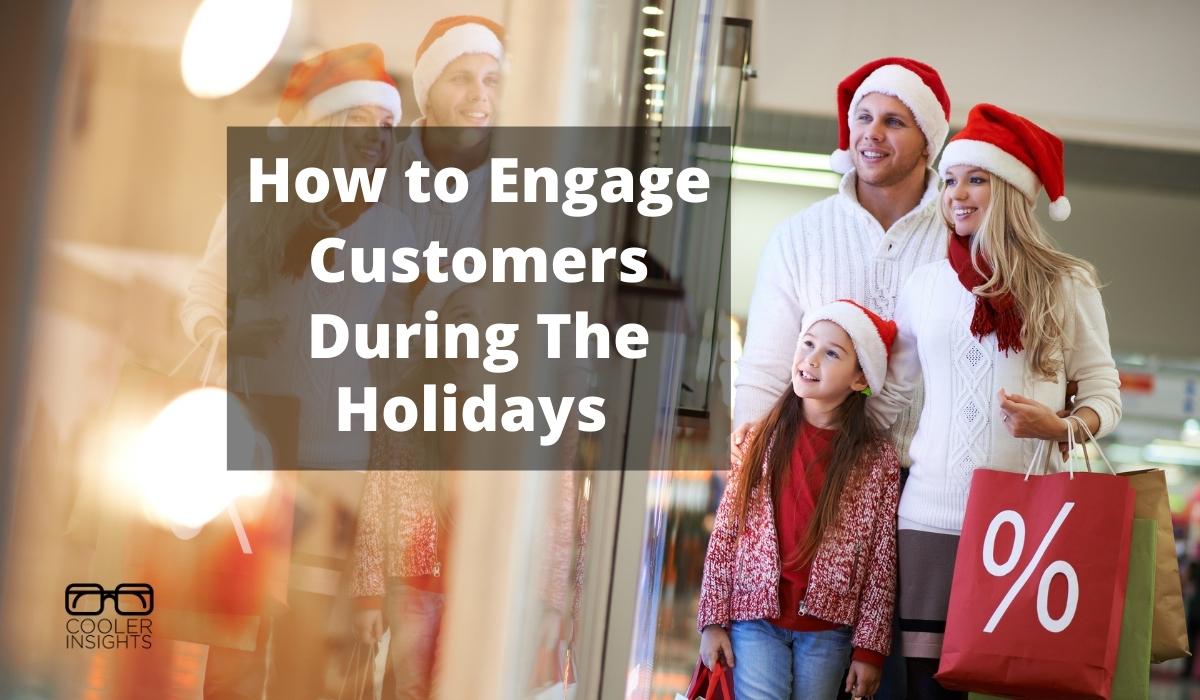 How can you make this holiday season the most wonderful time of the year? It's easy: Create a better experience so you can retain more customers and a loyal fan base.
With these top strategies in mind, you get a chance to make more sales and inspire happiness.
Spread the holiday cheer this season by implementing these best practices for your online and offline shops.
Prep for Holiday Inconveniences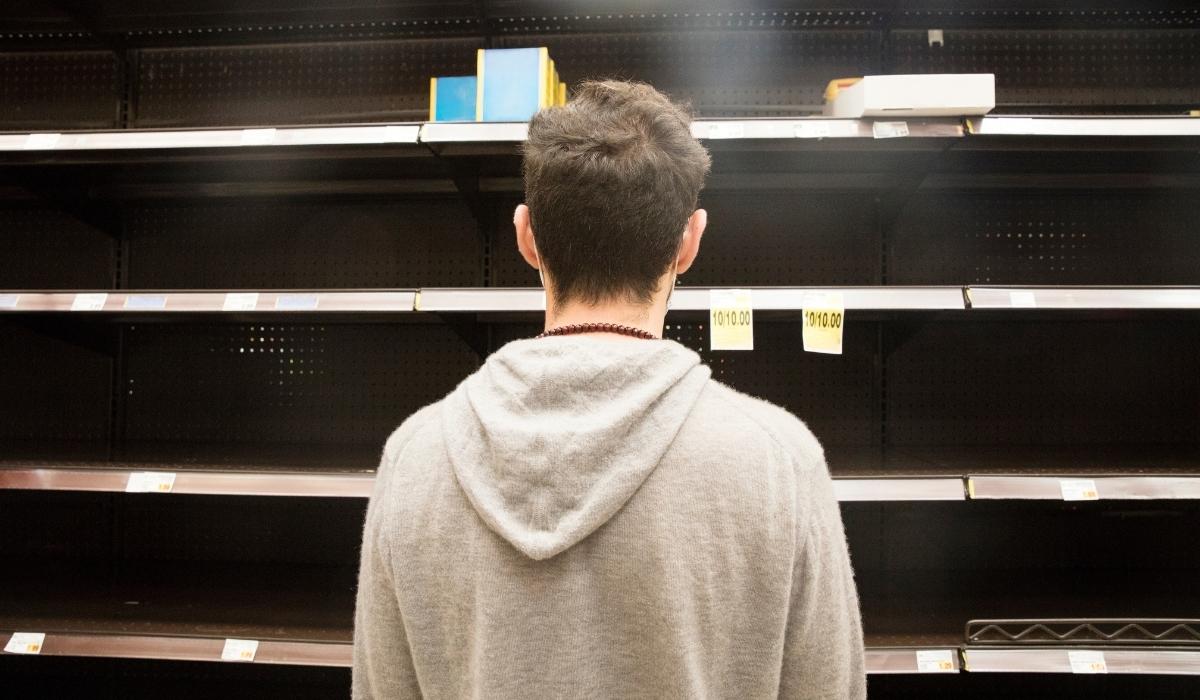 Do try your best to maintain positive interactions with your customers during this time of the year. Shoppers may expect longer wait times, so surprise them with the opposite. Keeping your wait times short may lead to quicker sales and customer loyalty.
It's vital to also stay on top of your inventory. You want to avoid selling out too quickly, as this can negatively affect you and impact your sales.
If you do end up running out of stock, be sure to let your customers know you'll have more items coming soon.
The holidays are habitually full of bustle, so you also want to ensure you're well-staffed. Exceptional customer service is vital for engagement.
Offer a Special Discount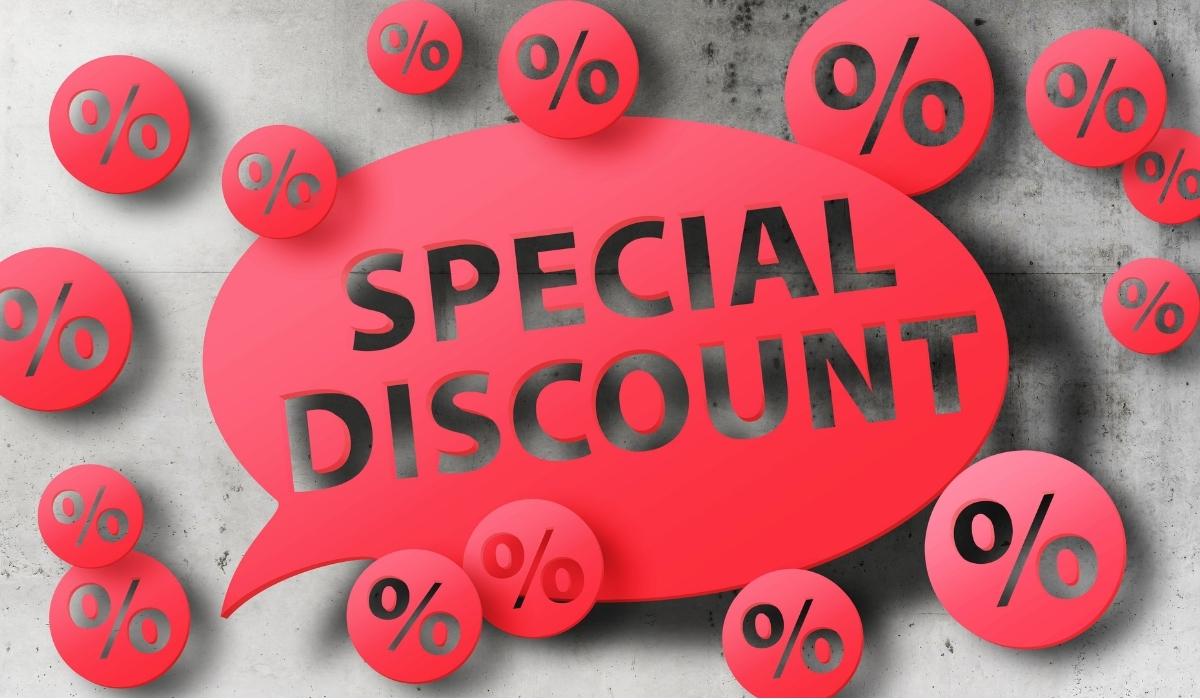 Launching a special festive discount can make your customers happier and inspire them to keep shopping with you. Offering special deals for your customers is the best way to say happy holidays to them.
What would a special discount look like to you? Consider these two things:
Focus on the value you bring to your customers when discounting a product or service. You can position yourself favourably with your target customers by making your product simple to buy.
Put some thought into how you want to advertise your promotion. For instance, some customers will gravitate toward "Get X amount off" rather than "Save X amount."
You could also consider promoting your special discount to loyal customers only since acquiring new ones costs more. Creating exceptional customer experiences can build loyalty and improve word-of-mouth referrals.
Another great idea is to offer an even larger incentive to customers that refer your business to family and friends. However, the referral discount should only count toward those who make a purchase.
Personalize Communication
You may already offer excellent customer service by knowing how to solve their issues. Why not go above and beyond that? You can show your clients how much you appreciate them by sending a handwritten letter. This is a pleasant surprise in today's world. Customers will perceive your brand as thoughtful and meaningful. In addition, it captures that holiday spirit and invokes a positive feeling about your brand.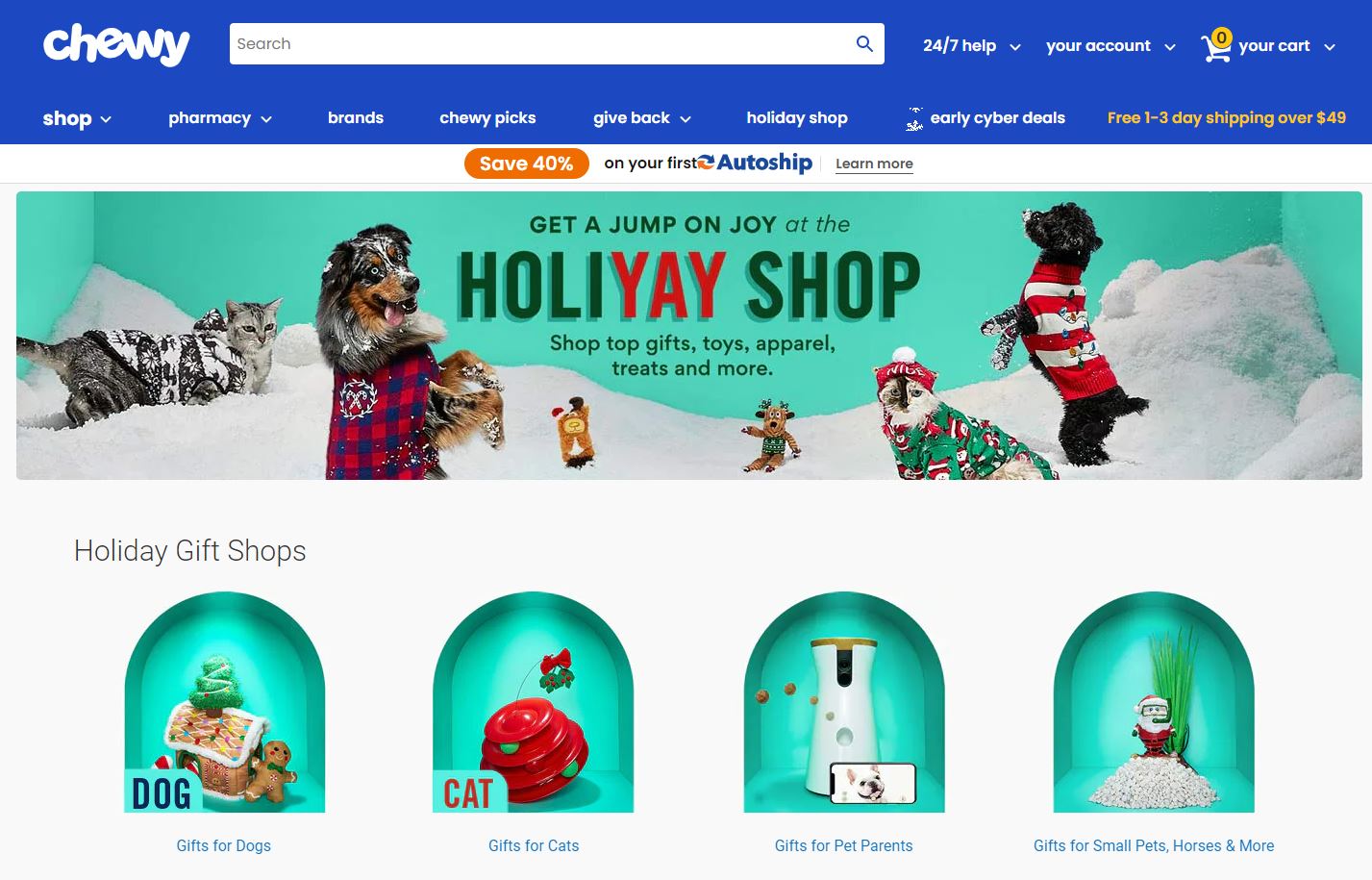 Courtesy of Chewy
Chewy is a great example of partaking in holiday cheer. Each year, the company sends a handwritten holiday greeting card to its customers that addresses everyone and their pets by name. This approach is excellent for maintaining strong engagement.
When it comes to personalized communication, here are some best practices to consider:
Utilize a tone and language that aligns with your customers' product experience
Listen to customers and ask direct questions to make things personal
Send follow-up messages, thank them and be open to offering further assistance
Recommend other options relevant to purchase history
Send Out Gift Ideas on the Holiday Season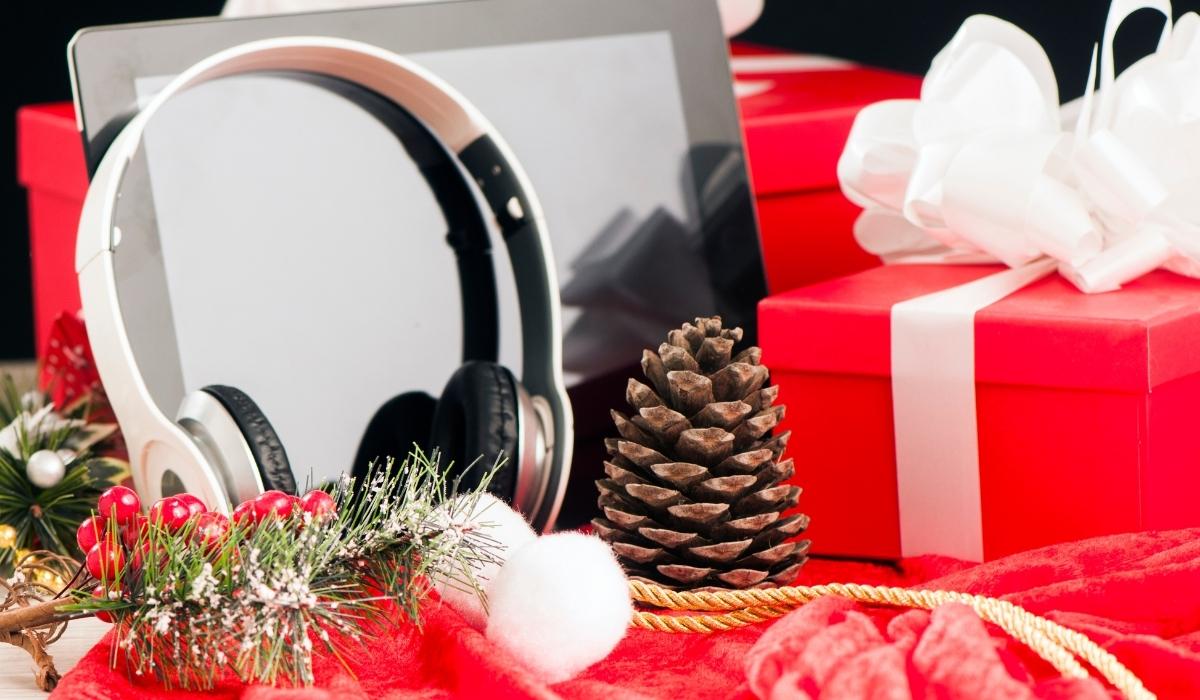 Help out customers who have a hard time buying a thoughtful present. The best way to send out holiday gift ideas is to drop a list within an email. You can further personalize this by targeting each segment on your list.
For example, if you have a product that caters to moms, send an email with the subject line "Gift Ideas for Moms."
Think of what your most popular products are and what will bring the most value to your customers. They'll be sure to appreciate it.
While you're at it, be sure to include high-quality images of your products. Studies show that 50% of online consumers say high-quality images influence their purchase decision.
Offer Gift Certificates for the Holiday Season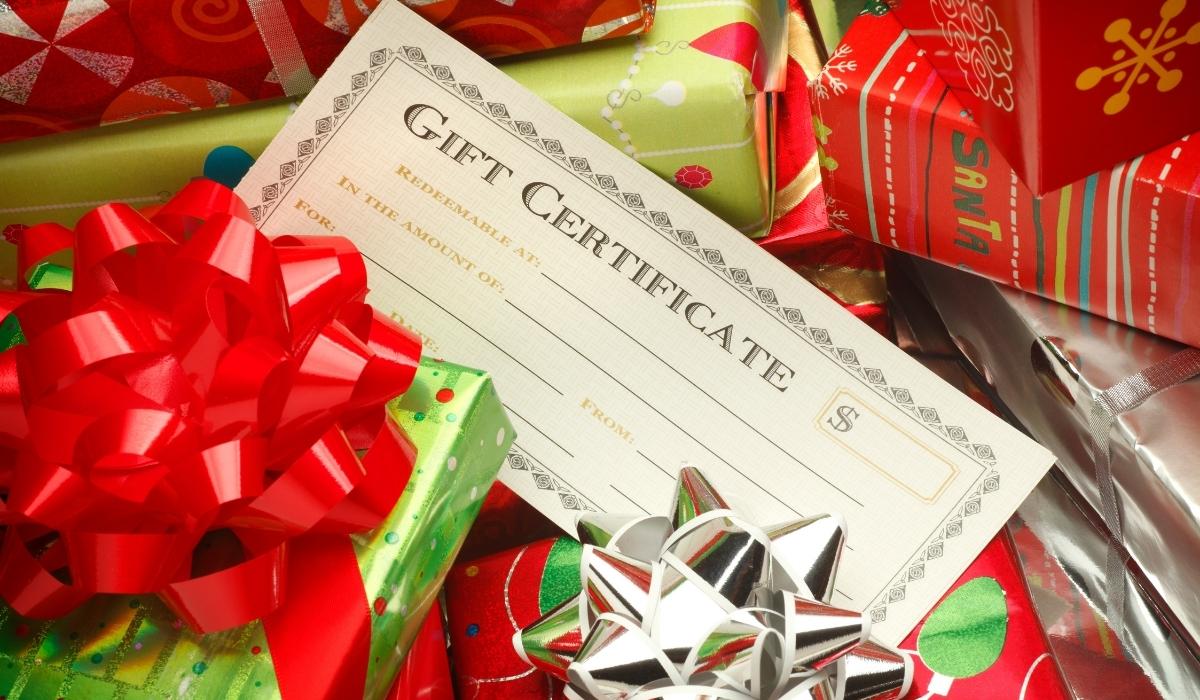 Suppose you offer services in web design. How would you gift something like this?
A gift certificate is an excellent opportunity to make more sales. Studies show that e-gift card sales increased by 40% during the 2020 holiday season.
Gift certificates are a great option for people who want to give your services to people they know. Make sure to keep it simple when offering them online. Opt for emailing a receipt so your customers have something while waiting for their physical copy in the mail. If you have a brick-and-mortar store, offer a way to make your gift cards visually appealing so your customers can take notice.
Find different techniques to sell your gift cards, too. For instance, you could ask customers if they would like to purchase one while they're cashing out. Sometimes you have to wave the option in front of them to prompt a sale.
Offer Special Delivery Options or Free Shipping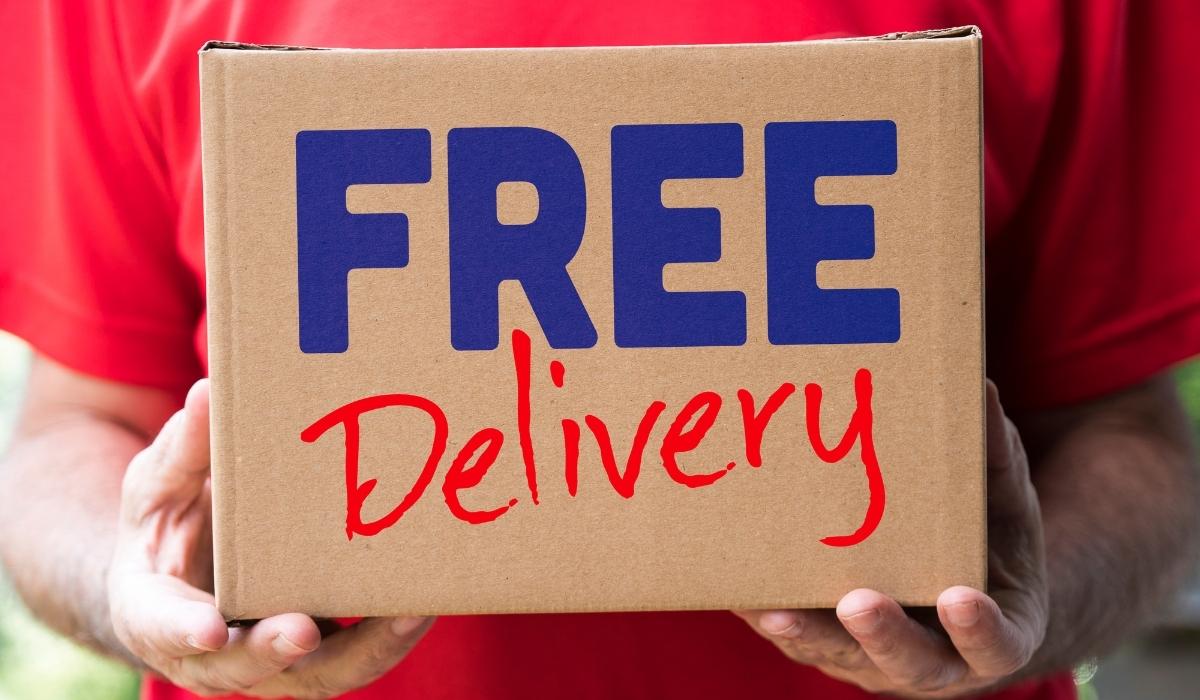 Hand delivery options are a great way for flower shops or candy stores to think outside the box. Your customers will love that they can surprise someone special during the holiday season.
E-commerce stores can offer fast, free shipping during this time of year to stand out. Many large retailers like Amazon provide these options as well, so you must consider them to compete. If not, customers may turn to retail giants to buy a similar product with faster shipping options.
It's all about what the customer wants and how you carry out that experience for them.
Giving Your Customers What They Want
These strategies will give you a good start in enhancing your customer engagement. Whether you offer a discount or send out a handwritten letter, you show people you care.
When you deliver value, you set the foundation for holiday marketing success—both in the digital realm as well as the physical arena.

Eleanor Hecks is editor-in-chief at Designerly Magazine. She was the creative director at a digital marketing agency before becoming a full-time freelance designer. Eleanor lives in Philly with her husband and pup, Bear.