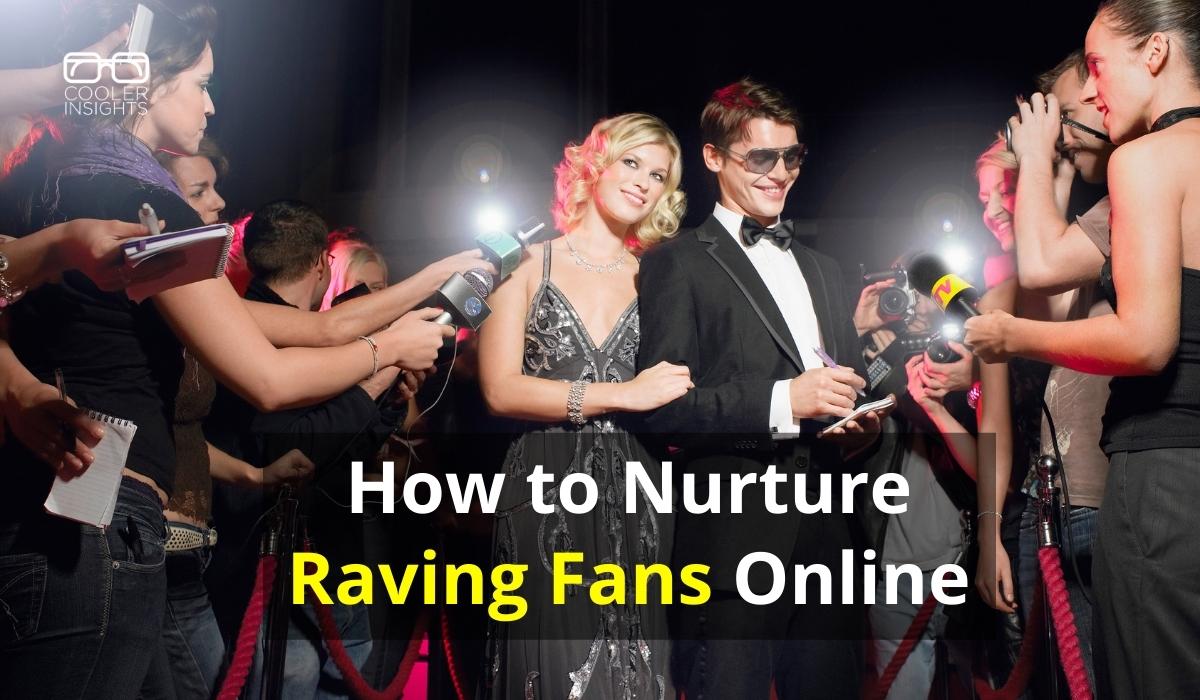 Are you a social media manager tasked to grow your community of fans on Facebook, Instagram, LinkedIn and TikTok? Wish to recruit, nurture and foster a community of raving fans and followers?
As I've previously said, "If content is king, community must be queen."
Sadly, most brands focus their social media marketing efforts on acquiring customers rather than building raving fans.
Hopefully things will change with the ideas proposed in the book Fanocracy—Turning Fans into Customers and Customers into Fans.
Written by David Meerman Scott (of newsjacking fame) and his daughter Reiko Scott, Fanocracy provide an easy-to-follow framework for companies and individuals to "channel the marketing power of fans."
Peppered with numerous examples of companies that win the hearts (and wallets) of their customers, it poo-poos the idea of just "slinging social media posts and email blasts" at customers. Instead, we are urged to "forge meaningful connections with like-minded people." Over time, this will lead to "success in our business and joy in our hearts."
In this article, I will provide a brief summary of its core lessons for fan building.
Why You Need To Focus on Fan Building
Social media community management isn't anything new. I've written about it before (here and here).
Sadly, it seemed to have lost ground in recent years as algorithms, automated chatbots, and social media scammers took centre-stage. In an increasingly "polarizing and cold digital world," the authors propose that forging true human connection should be the way to go.
An example of a fan-centric company is MeUndies—a company offering subscription based underwear. Their online store allows users to choose the type, size and print style of their underwear for US$16 a month.
What made this company interesting was that the designs of the underwear are loud, vibrant and unique—this helps the brand to endear themselves to their fandom of both women and men.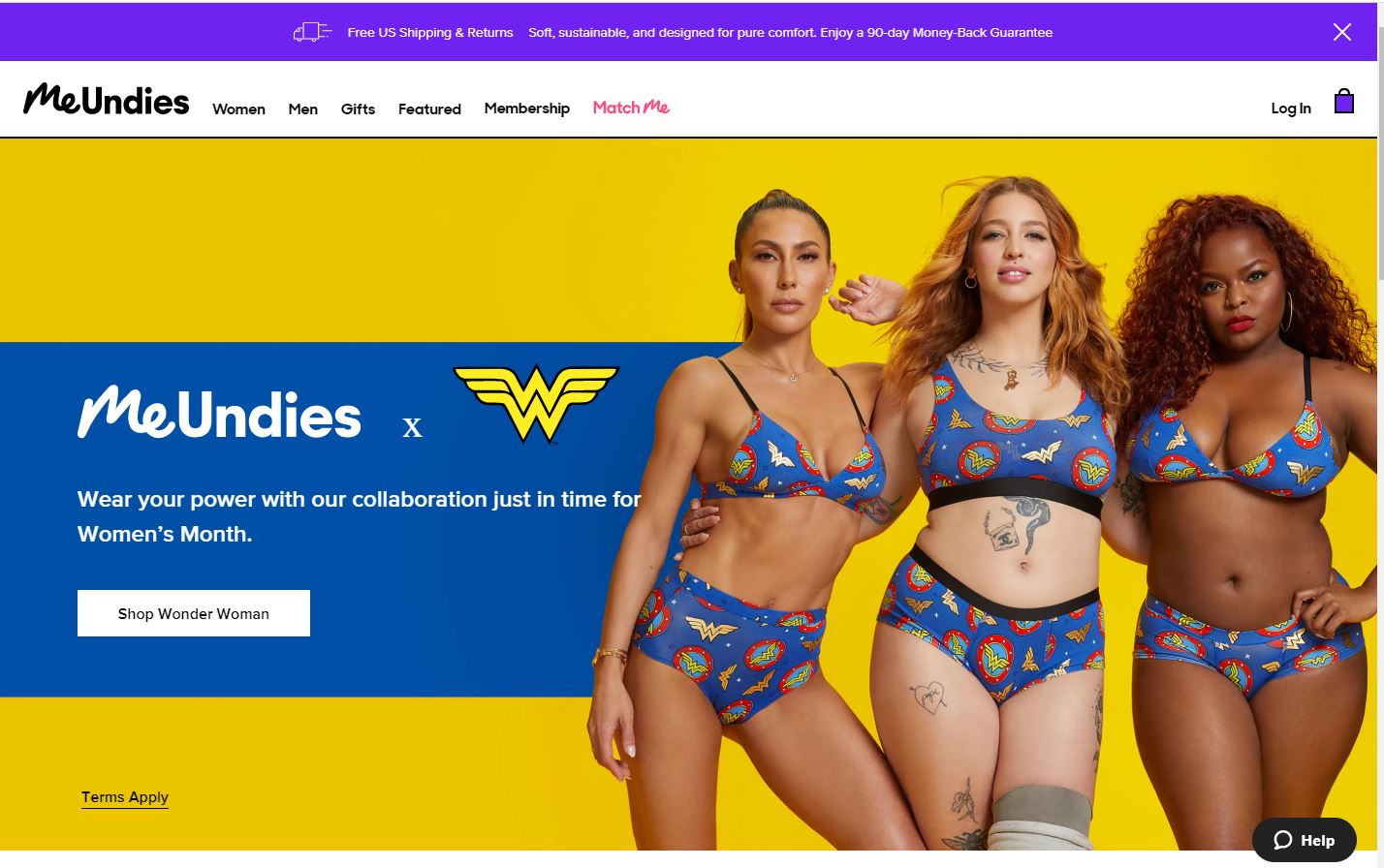 To profile their fans, MeUndies features couples who are fans showing off their matching pairs, or enthusiasts who wish to show off their favourites to the world. The company goes beyond just offering a product—they seek to make underwear shopping fun and surprising while forging human connections.
So what can you do to build a "fanocracy"? David and Reiko suggests these nine steps.
#1 Get Close To Your Fans
Find a way to build intimacy with your fandom by offering face-to-face interactions, and involve them in your events. Get personal with them and interact with them one-to-one—even on social media platforms.
By interacting with them as a peer (rather than a "voice from god"), you'll help to better fan the flames of fervent fandom.
This may include taking selfies with them, featuring real customers/ fans (instead of models), and using the principle of mirroring.
#2 Let It Go… Let It Go…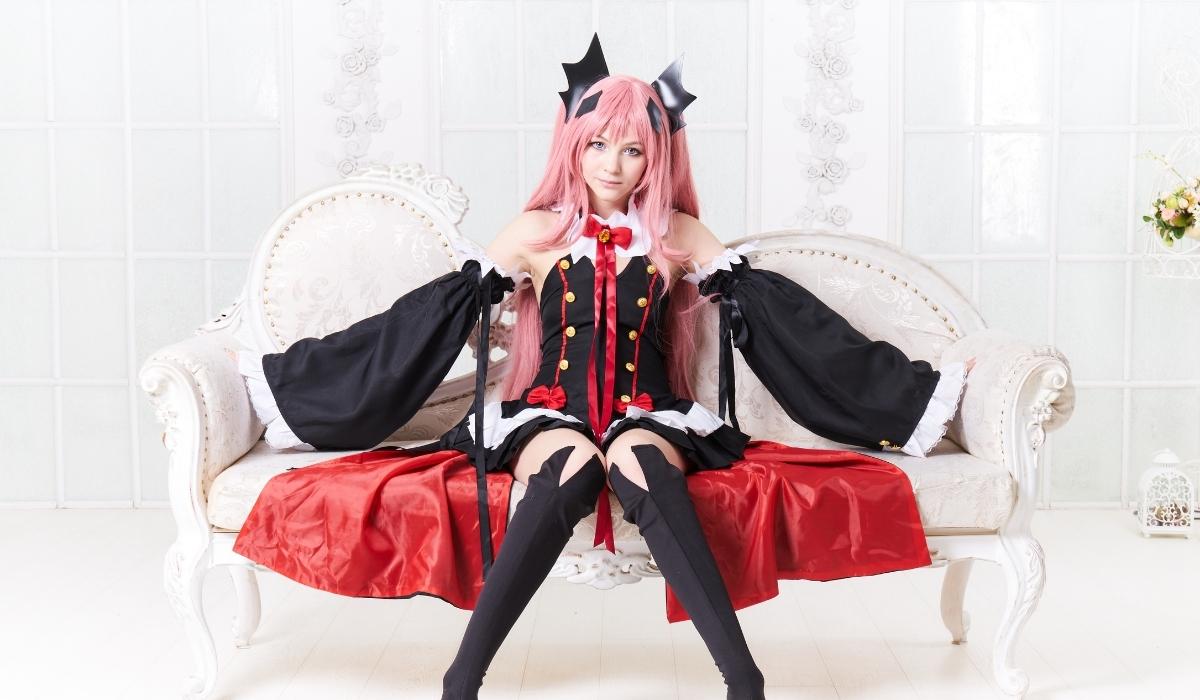 "Fans who are free to take ownership of part of the universe you've created take what you've done to a realm you never thought possible."
The days of holding on tightly to your brand identity and carefully-crafted messages are over. Fan-focused companies know that they should let their fans take some liberties with their content and re-purpose them.
This could take the shape of costumed play (cosplay), mods, memes, fan comics, or fan fiction. Or you can create online or offline spaces where fans can interact and talk about their creations.
(A case in point is the K-Pop industry, which thrived when entertainment companies encouraged fan-content.)
Examples of brands that do this well are those that allow fan fiction and encourage fan contribution—like the Harry Potter series. Here, author J.K. Rowling actively engaged with her fans to determine how she should write each subsequent book.
#3 Give, Give, Give and Then Give Again
Giving more than you take has always been the gold-standard in both Content and Social Media Marketing.
The question, however, is how.
In the case of the band The Grateful Dead, they allowed fans to record their concerts and distribute them as their own "mix-tapes."
Similarly, Duracell has a programme called Duracell PowerForward where they give away millions of batteries for free to people in need. Watch the video below to learn how it works.
You can also consider giving away useful and valuable content for free without any expectation of a return.
That is my own personal mantra here on Cooler Insights. You can browse the thousands of articles I have on Cooler Insights covering everything you need to know about Content Marketing, Social Media Marketing, Search Engine Optimization (SEO), and other topics all for FREE.
#4 Build Identity Beyond Your Product
How do you build a devoted fanbase? Easy—go way beyond your product and cater to what your communities need, want and desire.
One of the ways to do so is to weave your brand into your fans' personal narrative. An example would be how Nike's Air Jordan become associated with a status symbol for teenagers—it represents not just a great basketball shoe but is associated with the height of NBA superstar Michael Jordan's career success.
You can see how Nike's Instagram account taps onto that sense of identity, by telling short narratives that feature of their athletes.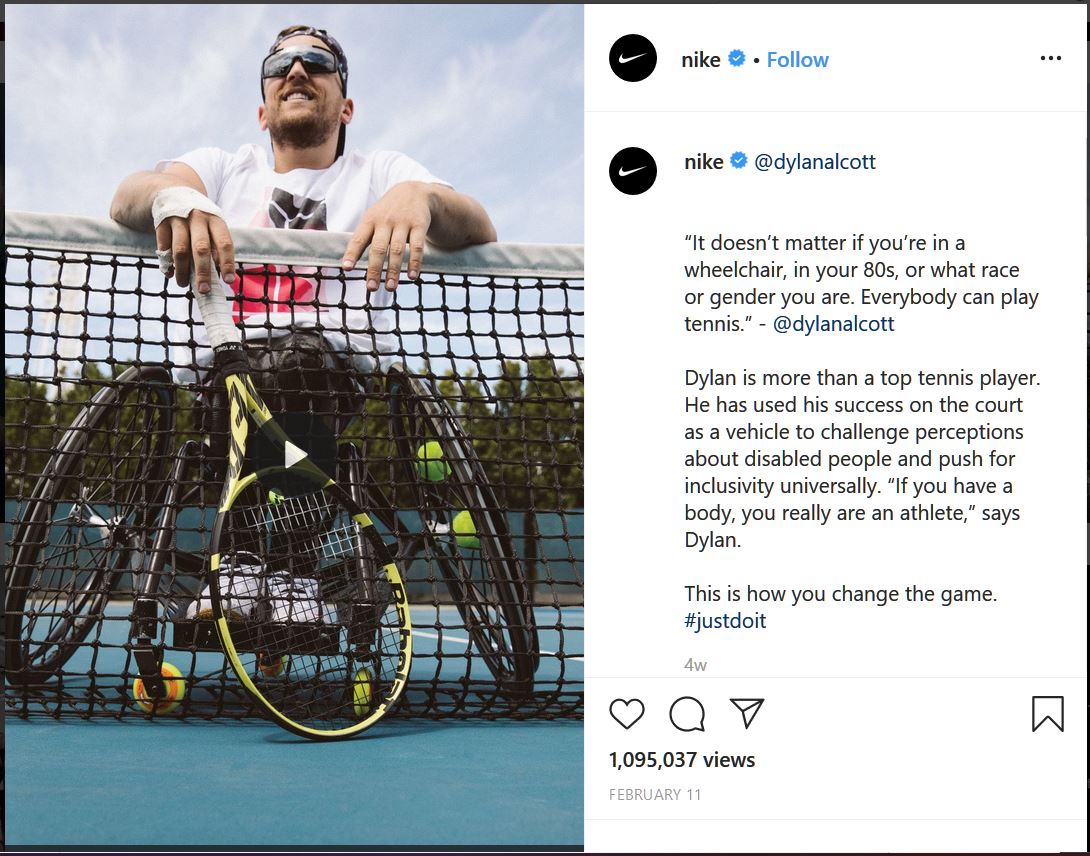 #5 Work with the Right Influencers
Influencer marketing has been around for centuries—opinion leaders from celebrities to scientists to sports folks have been parlayed to death by multiple brands.
To build a fandom worth its salt, however, you should consider engaging brand ambassadors that are your true customers. They should be believable and mirror who your potential customers or fans are.
In the case of B2B influencers, it may be useful to tap on thought leaders in your business to contribute to an event or a publication. You can offer to give them exposure and publicity.
"Your ideal brand ambassador has an authentic relationship with your company and is a true fan of the product."
#6 Involve Your Fans In Your Brand
Invite your fans into your inner sanctum. This may involve getting their hands dirty in the nitty-gritty of product development like Grain Surfboards, which organizes workshops that allow customers to build their own custom-built boards.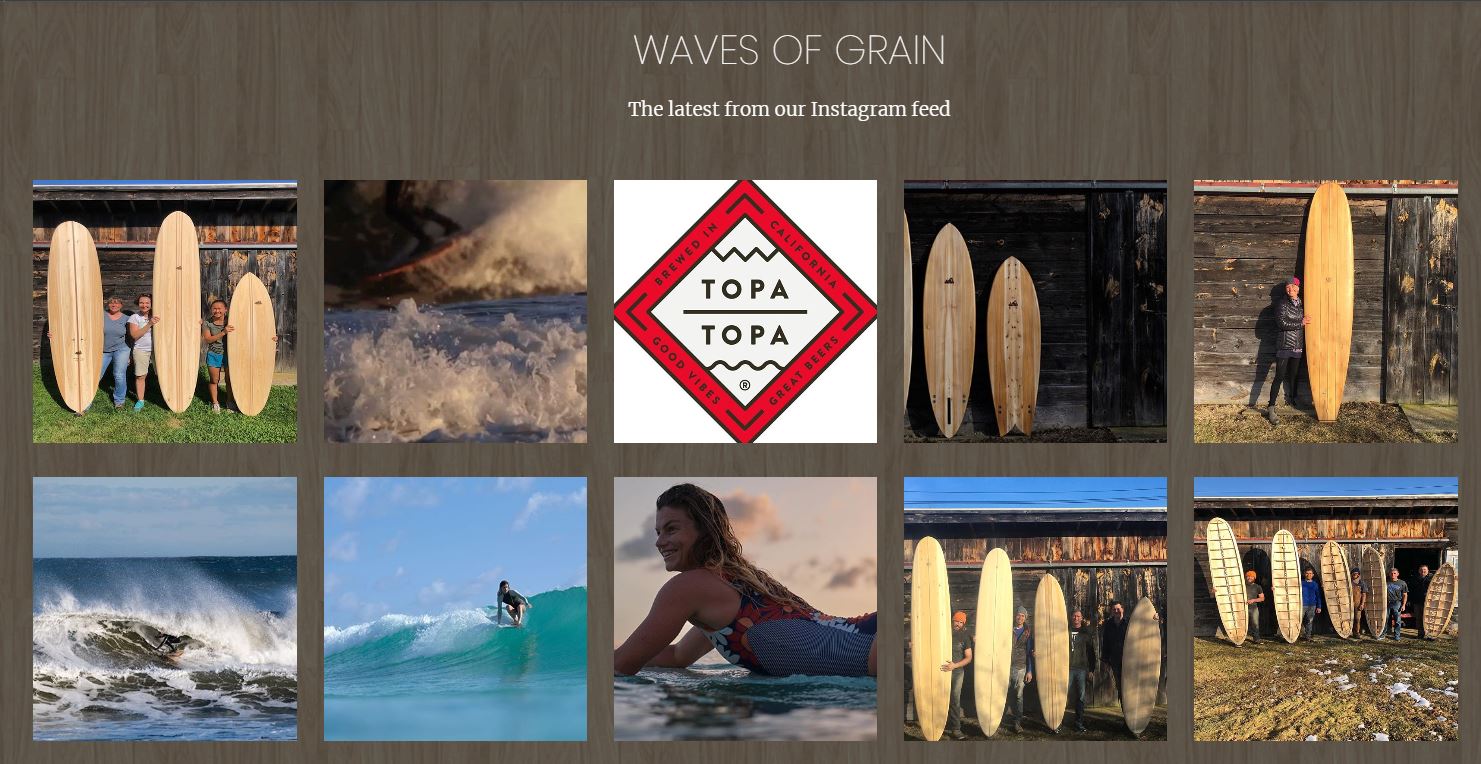 Other ways to involve them may include meet-and-greets with the members of your team (admittedly more successful with performing acts), or allow them to visit your factory.
Beyond that, you may also want to facilitate ways for your fans to meet each other.
#7 Listen To What They're Really Saying
"Your customers have lives beyond their digital footprint, and once you learn more about them, you inspire loyalty."
To truly understand what your fans and customers are looking out for, seek to be one of them. Go beyond the data to unearth the real feelings and intentions of your customer.
As a digital marketer, this probably runs counter to what you've learned about scaling your campaigns or automating your marketing. You have to plug into your humanity. You have to be curious about your customer. You have to also care for them.
Get rid of all the jargon and tech-speak that you're acquainted with. Instead, use the language of your fans and customers.
#8 Be Truthful and Transparent
Trust is the number one ingredient in building a fanocracy. Sadly, it is sorely lacking in our digital age, with user's data being parlayed about as currency by unethical app builders.
To reconnect, just speak the truth. Be consistent in your behaviours—both online and offline.
A good example here is KFC. Back in 2018, they ran out of chicken in the UK due to a snafu with their logistics company. Instead of hiding corporate PR speak, they came up with a full-page advertisement with the KFC logo turned into FCK.
This helped the brand to endear themselves to their customers.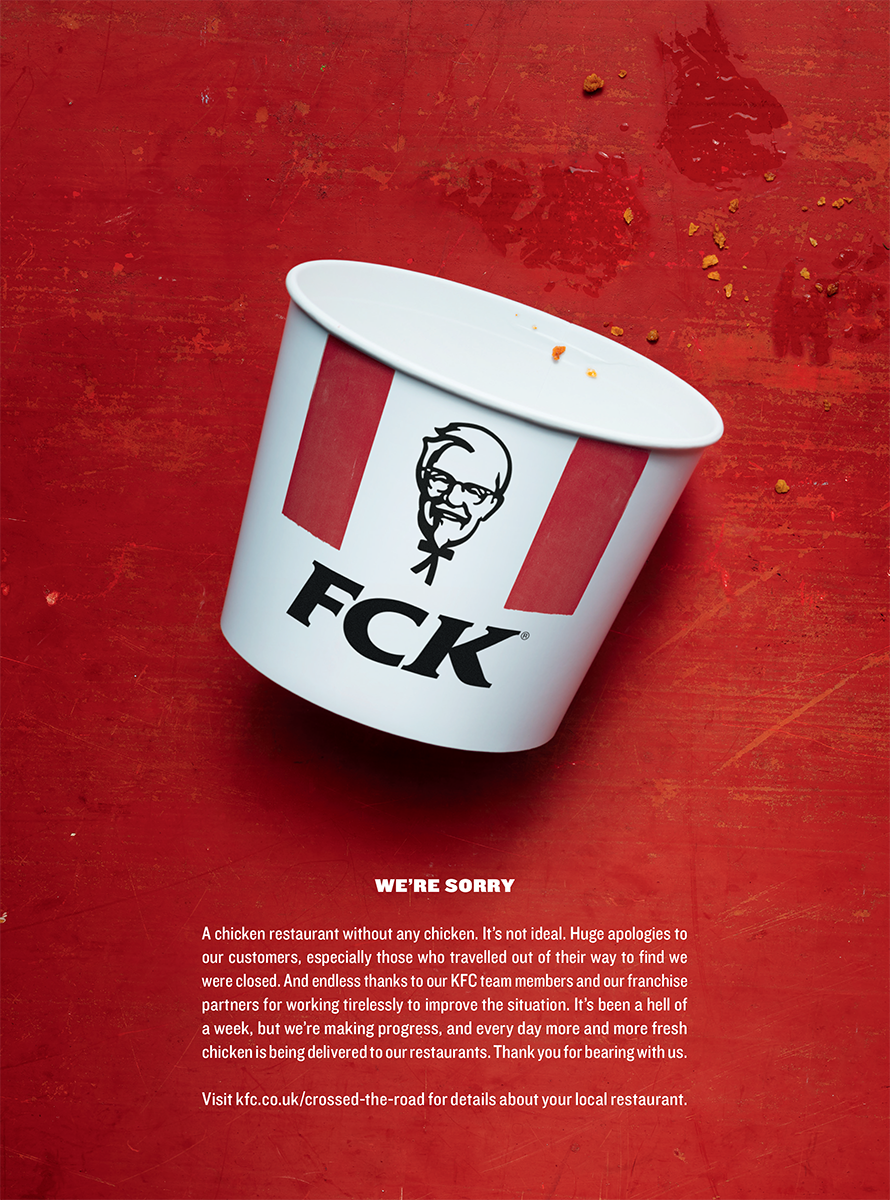 #9 Fans the Flames of Employee Advocacy
Yes, this is something that I've often advocated for. You need to get your colleagues, bosses, and even board members and top executives involved.
But what happens if your staff don't wish to help you promote your brand. Should that occur, then your problem is probably far bigger than marketing—its probably your organisational culture which needs fixing.
To build "authentic advocacy" from deep within your organisation, you should hire people with passion who are also fans of your brand! Empower them to do what they can as an employee advocate, give them sufficient freedom to do so, and incentivise those who are proactive in doing so.
Finally, ensure that your team members can play a part in shaping your brand because ultimately, they are the ones who build it.
Conclusion
And there you have it—the nine-steps to building raving fans for your brand to turn it into a "fanocracy".
What I've covered above are just the key ideas. You should buy a copy of the book to read the detailed case studies and examples which David and Reiko have lovingly fleshed out.
Some of them are truly fascinating, while others may be more commonplace.
Have you applied any of these strategies in building loyalty and advocacy among your fans? I'd love to read about your experiences.