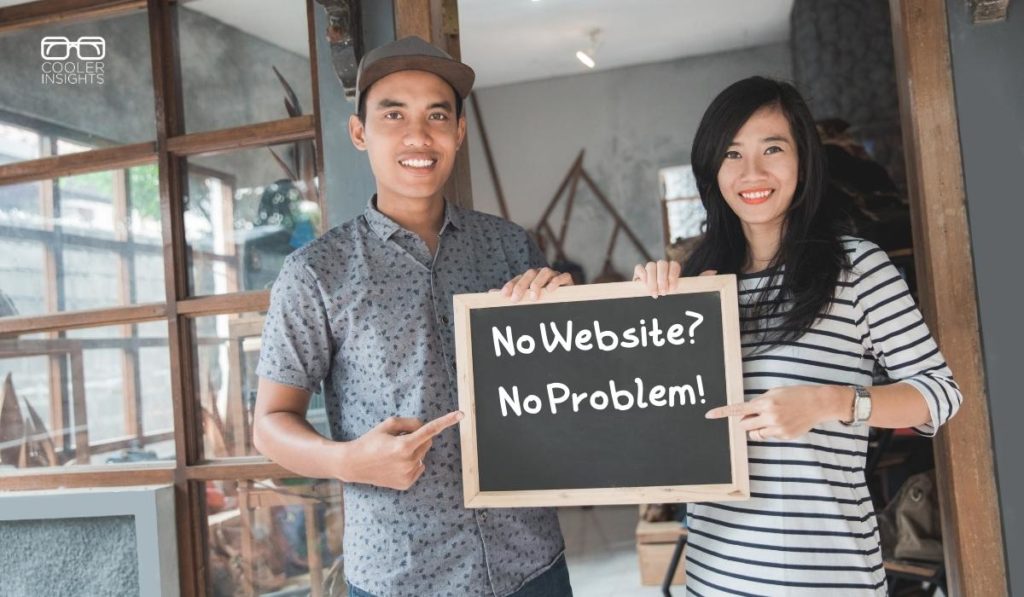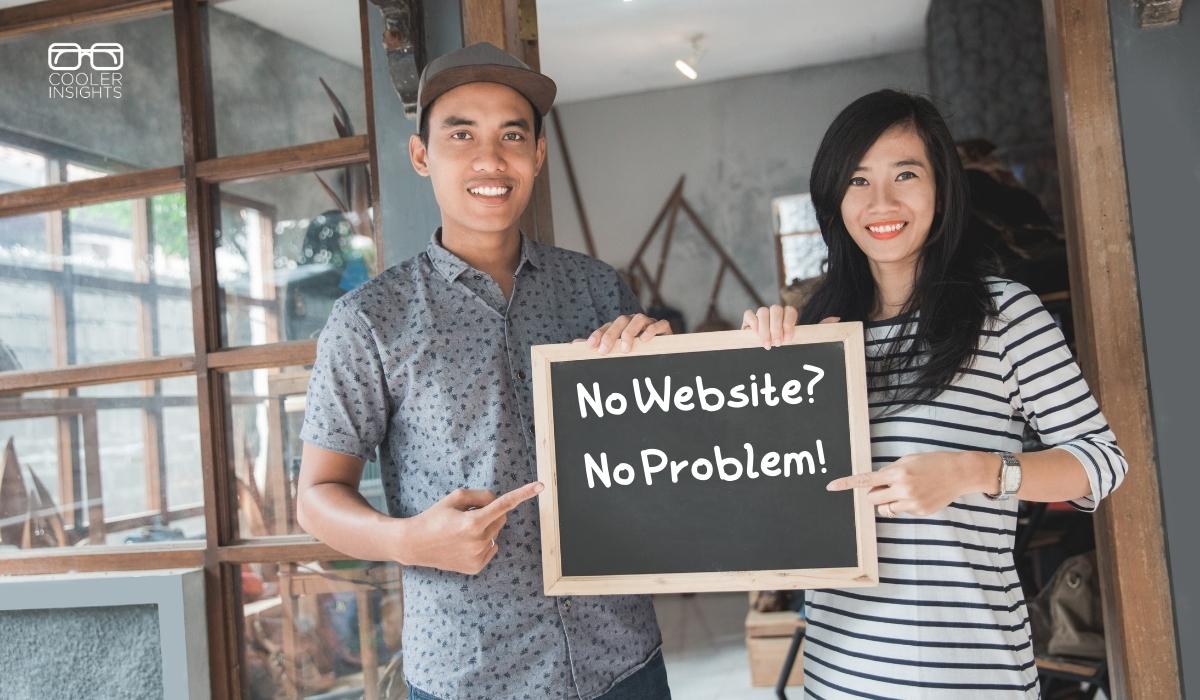 Wish to grow your start-up or small business tapping on digital marketing strategies without a website? Don't have the time, money, energy or expertise to build a website to promote your products and services?
Don't worry – there are lots of different digital marketing strategies and techniques you can apply without a website. The best thing is that most of these strategies do not involve coding, programming or any technical stuff!
In this article, we'll explore five different digital marketing strategies you can tap on that do not need a website.
You will learn how to sell your products or services online without a website, tapping on free or low cost tools that are accessible to anybody.
These digital marketing strategies do not require you to mess around with Content Management Systems (CMSes) or HTML codes. Most are simple enough for a non-technical person to manage on their own.
1. Social media marketing & advertising
Social media marketing is a powerful way to reach new customers and grow your business. By creating profiles on popular social media platforms like Facebook, Instagram, LinkedIn, TikTok, and YouTube, you can target specific audiences who are interested in your products or services.
The value of social networks are that they allow you to post various types of content to reach your audiences — videos, infographics, photos, slides (carousels in the case of Instagram and LinkedIn), or even live-streaming videos.
You can also track your audience's behaviours directly on the social networks themselves, and build a social media marketing funnel that seeks to warm them up prior to conversion.
By engaging with your customers and followers, you can create a community of fans and advocates who will help promote your business without a website. Additionally, social media platforms offer opportunities to improve your brand's visibility and reach, making it an essential part of any digital marketing strategy.
2. Email marketing
Email marketing is one of the most powerful digital marketing tools available, but it's often overlooked by small business owners.
That's a mistake, because email marketing can be a great way to nurture a valuable database of prospects, upsell and cross-sell premium products and services, and increase referrals. Together with the other strategies contained in this article, you can learn how to build an email list without a website!
But it's not just about blasting your customers with a sales pitch. Email marketing should be used to provide valuable content and insights that will help your customers solve their problems.
You can also use a regular series of emails to share news about your business to prospect — for instance, the new products in your pipeline, latest research in your industry, new recipes in your menu. All of these will help to whet the appetite of your potential customer, and hopefully lead to more sales.
When done correctly, email marketing can be a powerful way to grow your business.
3. Instant messages
Digital marketing can be a great way to reach new customers and promote your business, but it can be tricky to know where to start. One strategy that's often overlooked is marketing through instant messaging. This can be a more personal and intimate way to communicate with your prospects, and it allows you to directly address any key concerns they may have.
A great way to tap on Instant Messaging platforms like Telegram, WhatsApp, Discord, Signal, WeChat or any others is to leverage on the power of Groups and Channels.
Groups allow multiple users in the same community to interact with each other, while channels are more one-way communication channels for you to broadcast a message to multiple users at the same time.
However, it's important to be mindful of the frequency of your messages and make sure they're always relevant. If done correctly, marketing through instant messaging can be a great way to connect with your target audience and boost your business.
4. Online events and webinars
You can use Facebook events or LinkedIn events tied to a webinar. Both of these platforms are great for building an audience and for generating leads.
Once you have an audience, you can do live selling on Facebook, Instagram, TikTok or YouTube Live streaming videos. The value of live videos is the instant notification that your fans will receive whenever you go live. This ensures that you have a regular audience whom you can sell to on social media without going through a website.
Events are also great for building relationships with potential customers. Streaming yourself live on Facebook, Instagram or LinkedIn helps you to build brand trust.
You can also use these live events to pump leads into your email marketing or instant messaging marketing efforts, by incorporating a lead form (see below). Or you can create a free form using Google Forms to capture customer data!
5. Lead opt-in form + lead gen ads
Finally, consider using a standalone lead-capture form/ landing page with a lead-generation campaign.
To do so, you need to consider offering an incentive (like a free gift, e-Guide, workshop, or sample product, or trial) to your prospect.
Next, you should have a way of capturing the leads, either through an online form (eg a Google Form), or a simple landing page builder with providers such as these:
All of these landing page software as a service (SAAS) providers offer a monthly subscription model where you can generate a certain number of specific landing pages that allows you to quickly capture your prospect's data.
You can run a social media or Google Ad directly to these landing pages.
Or you can tap onto Facebook or LinkedIn's lead generation ad campaigns. Here, a form will automatically pop up when your audience clicks on the ad — the great thing is that their particulars like name and email addresses will be pre-filled.
Once they've completed the form, you can then contact them to provide them with the details of the incentive.
Conclusion:
And there you have it: 5 Key Digital Marketing Strategies That Don't Involve A Website!
While I am a firm believer in the importance of building a highly converting website, there may be solopreneurs or micro-businesses that find it a hassle to design and develop a website.
In these instances, you could tap on social media, email, or instant messages to reach you prospects and convert them to become customers.
Are there other ways to tap on digital marketing without a website? Let me know in the comments below!