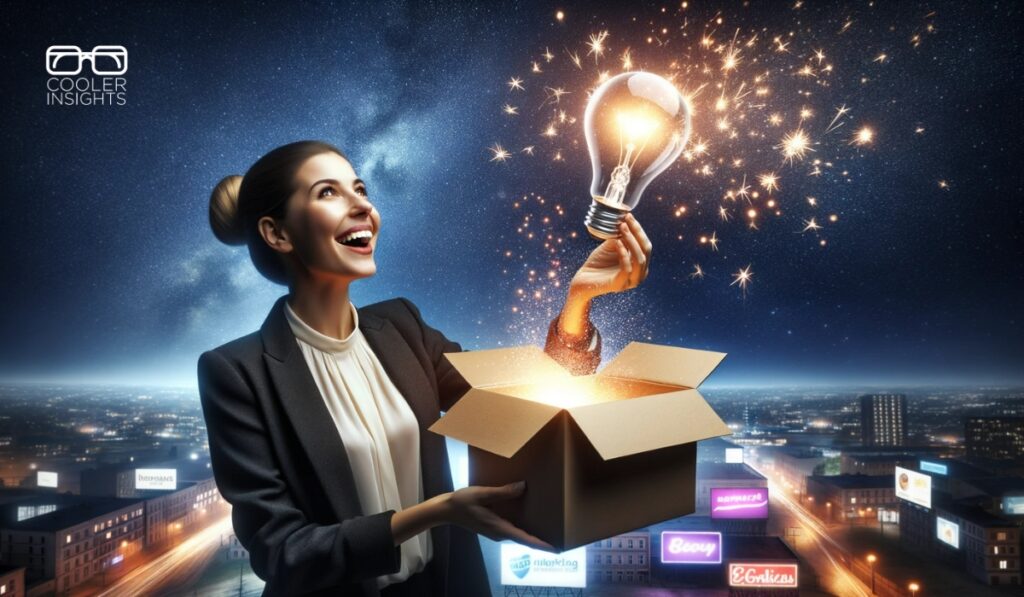 Being competitive as a business owner is nothing new, but the business landscape has unapologetically changed over the years.
Standing out from the crowd is more critical than ever, whether you have a brick-and-mortar business or a strictly digital company.
Traditional marketing methods like advertising, social media campaigns, and email marketing are still effective. Now isn't the time to abandon what's worked for you in the past, especially if your target audience responds well to those methods.
However, every business wants to grow and succeed. Every business wants longevity. If you want to achieve those goals, consider taking a few unconventional marketing approaches. Not only will these methods leave a lasting impression on your audience, but they're more likely to get you noticed by fresh eyes, and could lead to more conversions.
Fresh out of ideas when it comes to boosting your marketing efforts? Don't worry — there are plenty of unique marketing strategies you can adopt to attract customers. You can start by harnessing inspiration from other businesses and industries and putting your own spin on their strategies.
Spotlight on Sustainability
Sustainability is more than just a hot topic of conversation. It's not a trend that will somehow become less important as time goes on. Rather, it's something that's at the forefront of the average consumer's mind. In fact, one recent survey found that 66% of respondents consider sustainability when they make a purchase.
How can you utilize eco-friendly practices in your marketing efforts, and in your business?
Start by being transparent. You might be surprised by just how much your audience values honesty and vulnerability from your business.
Make climate risk disclosures that feature both your industry and your individual business. This will give your audience a baseline to understand how your company is impacting the climate.
From there, you can let that same audience know the steps you're taking to create a more sustainable, eco-friendly company. You can foster a more sustainable business by:
Allowing more remote work opportunities
Improving energy efficiency
Offsetting your carbon footprint
Reducing waste
But, as the old saying goes, don't just talk about it – be about it. Transparency with your audience means you can back up your sustainable claims with action.
People are smart, and many of them know when they're being fed a line. Don't fall into the trap of "greenwashing" just because sustainability is popular. You'll earn more loyalty from consumers by backing up your sustainable claims and prioritizing an eco-friendly work environment.
Use Technology to Your Advantage
You're probably already utilizing tech in your marketing campaigns. Things like social media, email blasts, and even SMS practices are all very relevant and effective ways to boost your marketing efforts.
But, technology is ever-advancing and changing. If you don't keep up, your marketing efforts could start to falter as other companies look to the future.
Start by incorporating technology into your everyday business workflows. You'll experience better coordination and communication, improved data analysis, future projections, and real-time updates.
Essentially, you'll see how well your marketing efforts are working and your marketing team will stay more connected and communicative. This can build greater collaboration efforts and make it easier for brainstorming and creativity to occur.
When it comes to using technology for marketing, think about what's trending right now in the tech industry, including things like VR and augmented reality. These are new ways of looking at reality that can give your target audience a fresh, innovative perspective on your business.
Think of companies like Warby Parker, that allow their customers to "try on" glasses frames virtually before making a purchase. IKEA takes this approach, too, letting consumers use pictures and videos of their homes to see how certain products would look in their environment.
Some of the additional benefits of using VR and AR in your marketing efforts include:
Increased engagement
Better brand awareness
Greater customer insights and data
Faster buying processes
These kinds of tech can be pricey and you'll need to have someone on board who specializes in each particular area. But, if you're willing to make the investment, you're likely to see a great response.
Get Personal
The average person sees thousands of advertisements each day. People have effectively learned how to "tune out" things they aren't interested in, and they know when a company is strictly trying to sell them something.
So, why not take a more personal approach? Consumers are hungry for connection and relationships with the companies they frequent. With that in mind, consider how you can humanize your brand and make the consumer experience more personal.
Don't be afraid to tell stories with everything you post and share. The right storytelling techniques will keep people entertained, engaged, and coming back for more. Plus, you can have a lot of fun sharing bits and pieces of what your business really stands for.
You can do that by sharing personal stories of how your brand got started, leveraging social media platforms to increase engagement with your audience, and sharing "behind-the-scenes" footage of your company.
Do also consider working with influencers to give an actual voice to your brand. Even if you're a small business, working with a micro-influencer can make a big difference. Word-of-mouth advertising is as effective as ever, and even if someone has a small audience, it's an audience of followers who trust that person's opinion and judgment.
Micro-influencers are cost-effective, and they're often very easy to work with. Find one that makes sense for your industry, and you can foster a healthy working relationship that benefits everyone.
Conclusion
These unique marketing strategies might not seem so unconventional when you start to put them into place. You might end up finding your brand's voice when you step outside the box.
Focus on connectivity and communication in everything you do, and keep your finger on the pulse of what's important to your target audience. When you prioritize those things, it's easier to take some risks with your marketing strategy, and even easier to enjoy the rewards that often come from those risks.

BIO: Ainsley Lawrence is a freelance writer from the Pacific Northwest in the United States. She enjoys writing about better living through education and technology. She is frequently lost in a mystery podcast.