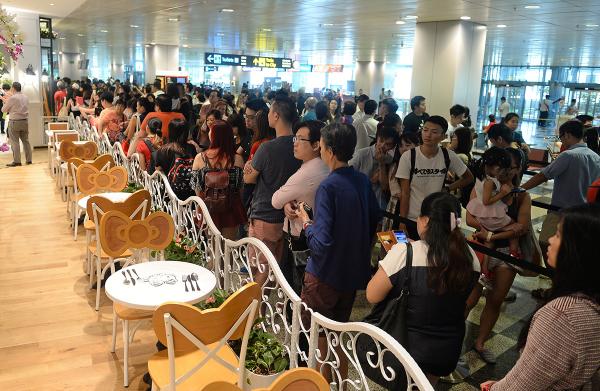 Courtesy of The Straits Times
Hello Kitty strikes again!
This time around, the opening of the Hello Kitty Cafe at Changi Airport generated huge and serpentine queues. According to a story in The Straits Times, this is the world's first 24 hour Hello Kitty Cafe, offering a modest 84 seats in total.