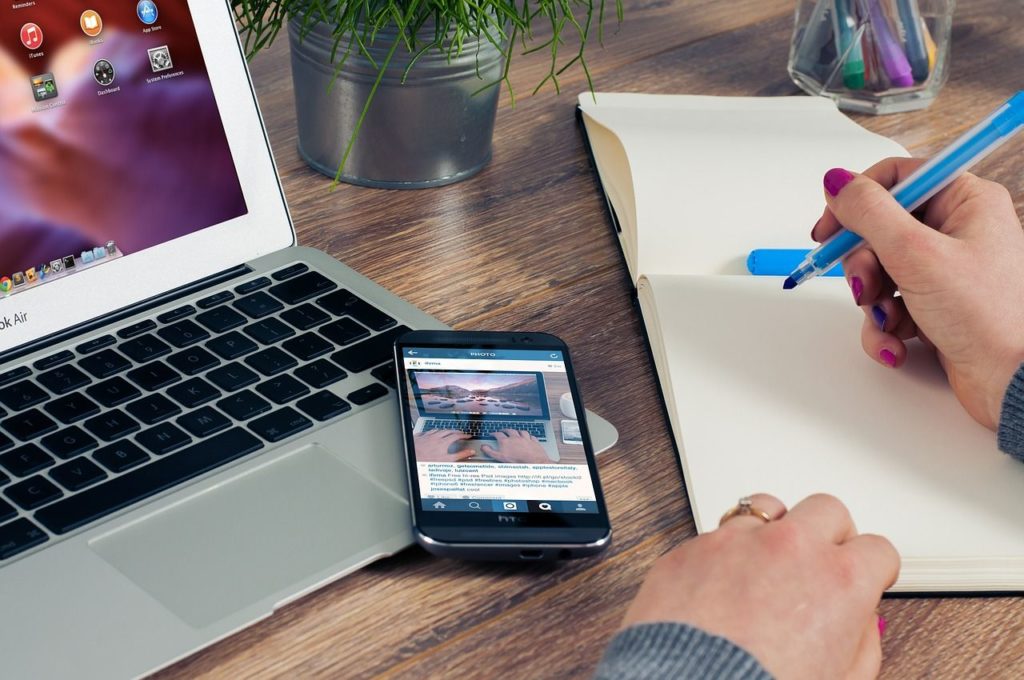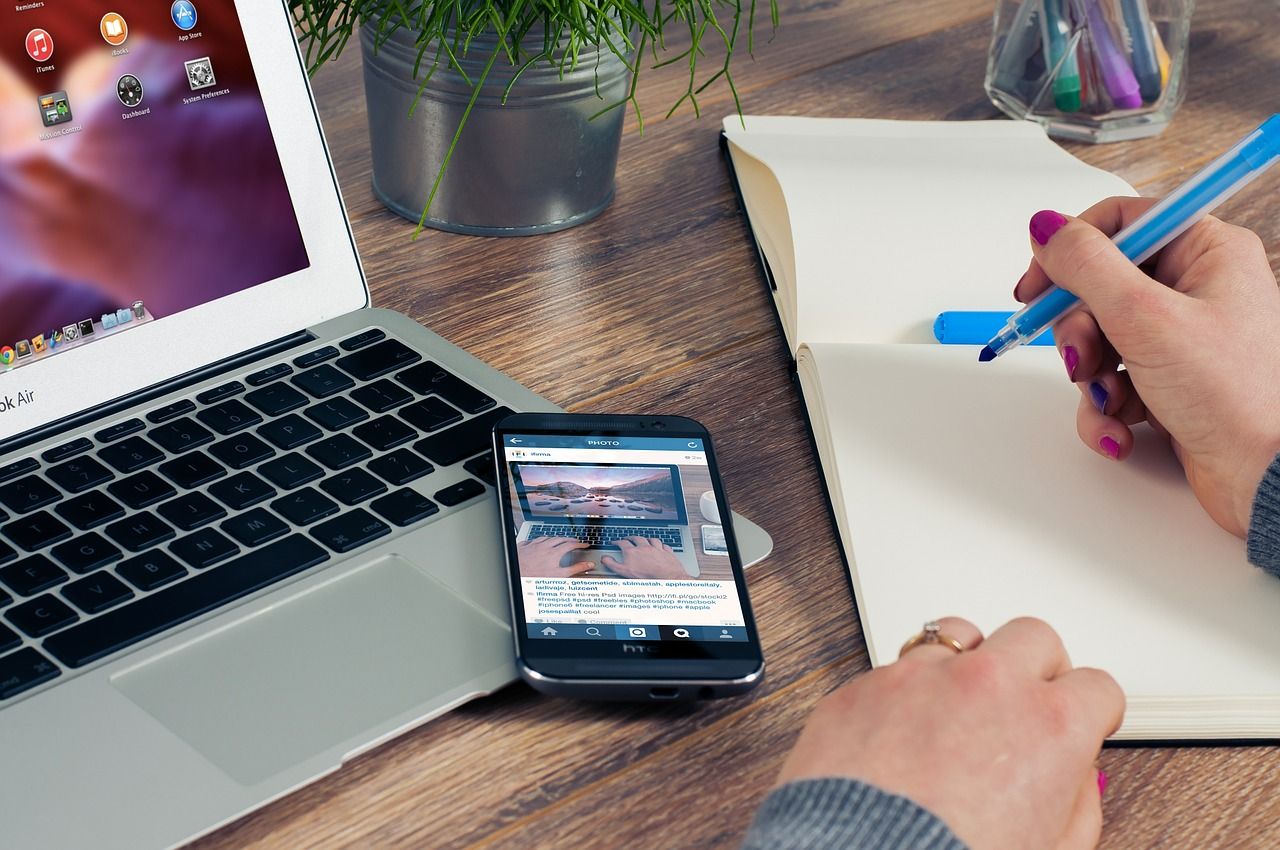 A great content marketer is a digital tight rope walker.
You need to balance sharing valuable content with your audiences with converting them to becoming your customers. And to do so while continually monitoring the shifting sands of online algorithms.
You need to use the magic of words, images and video to turn a technically "heavy" industry like precision engineering, vehicle manufacturing, or financial accounting into poetry for the soul.
And perhaps most challenging of all, you need to write content that satisfies the 'twin gods' of Search Engine Optimization (SEO) and social media. Your content needs to be more than searchable; it has to be shareable too!
Now, how on earth do you write to please the robot crawlers of Google and the distracted humans of Facebook?
How To Write Well for SEO
First, let us look at some basic copywriting strategies for search engines. The main thing here is that you're catering to your user's intent – ie providing information or a solution that meets a specific need.
Here, I'll focus purely on your on-page content and how you can craft it to be more SEO-friendly.
(You may wish to read this article to learn more about SEO as well as the technical factors affecting website ranking.)
#1 Optimize Your Title Tags/ Headlines
Also known as your headlines, these provide an indication of your page's content, and can be found between the <title> and </title> tags on the browser.
The best practice is to use phrases with the relevant keywords here (eg 8-11 words) and to keep it to 65 characters. You should try to use a mix of uppercase and lowercase characters, avoid overly commonly used titles or duplicate content (search engines prefer unique titles), and consider user intent.
#2 Meta Descriptions
These are the descriptions that usually accompany search requests. These days, Google may not use them in the Search Engine Results Page (SERP) when they populate the search entries. However, since these are cached by Google's search engine, it would be a good practice to craft them carefully.
Here are some good practices:
Limit to 155-170 characters
Provide a preview of the content and a gist of the entire page
Craft a unique meta description for each page, just like the page title
Avoid stuffing descriptions with keywords. Instead, use synonyms so as to improve your Latent Semantic Indexing (LSI).
Remove special characters

#3 Headings Tags (h1, h2, h3, h4, h5, h6)
Beyond your title, do pay attention to your sub-headings and use these tags. They are important on-page ranking factors.
In SEO copywriting, you should only use one <h1> heading to educate readers on the topic of the page. While keywords should be in your headings, you should try not to repeat them in the heading.
Generally, keywords in the start of a heading works better. Also, avoid spamming or using irrelevant keywords in the headings – those will have a negative SEO effect.
#4 Length of Content
Beyond these, do take note of the length of your content. Detailed, in-depth, and relevant content works best here.
Educational, valuable and evergreen content are most useful
Aim for at least 1,000 to 1,500 words if you are writing an article
Aim for at least 500 words for other generic pages of your website
Long content ranks better (see chart below) and could help your content be on the top 10 results on Google.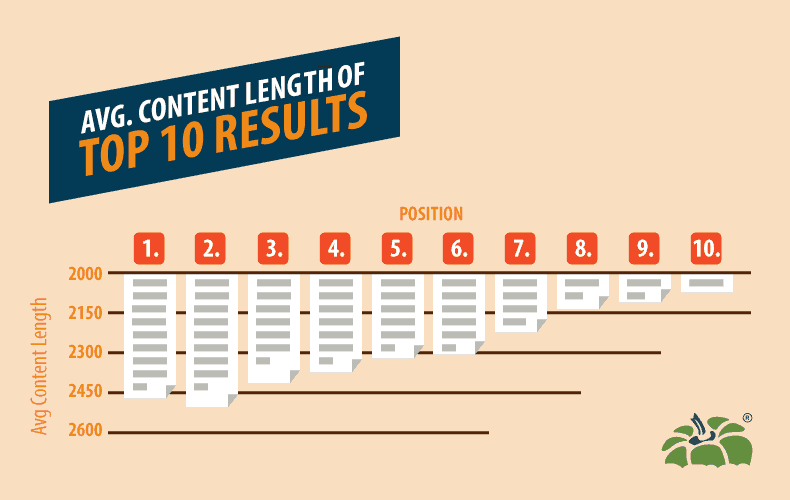 Courtesy of Capsicum Networks
#5 Optimizing Images, Videos and Audio
These days, getting your interactive media optimized helps a lot to get your results on the SERP.
Many users love to search via using images or videos. Hence, it is important to use captions and alternate text (Alt-Text) to label your media resources carefully. Use a single keyword phrase that is relevant to your image, and ensure that your image sizes are less than 80-90 KB for optimal page-loading time.
Here's a visual reference of Alt-Text for images.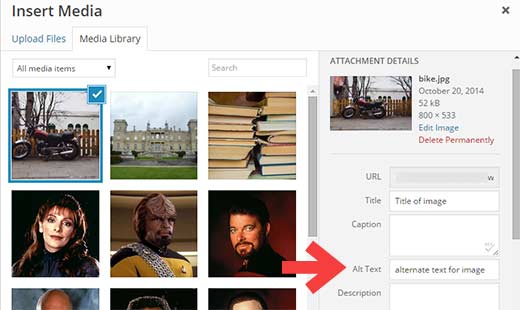 #6 External and Internal Links
Last, but certainly not least, your linking tactics could greatly influence how Google or other search engines view your content.
Consider the following best practices:
Ensure that no page on your website is more than three clicks from the home page
Use relevant anchor texts (ie the text associated with a link) that are self-explanatory
Use breadcrumbs with links, ie arrows or text to help people to navigate. They can either be location-based or attribution-based as shown below:

Use outbound links to point to useful content or topics that are more in-depth
#7 Write Engaging Content
As a ranking factor, this probably trumps all the others, and for good reasons too. Content is still king, and the best forms of content will rank on the SERP.
Here are some useful rules to consider to make your content engaging and enticing for both readers and search engines:
Avoid stuffing your content with keywords – you may get penalised by search engines for it
Use different variations of your keywords on your page in a logical way. Keep to about twice or thrice.
Ensure that your content is informative and engages the reader.
Update your content at least once every six months (for your website), as Google likes fresh or updated content.
Use interactive media like images, videos and audio files on your web pages to engage users.
Try to reduce your bounce rates and get readers to visit other pages
(PS – this last point applies to BOTH SEO and Social Media Optimisation.)
Check out this comprehensive article by Ignite Visibility on SEO Writing for Beginners too!
How to Optimize for Social Media
Unlike SEO, crafting for social media is a lot more about art than science. And you need to do a lot more than write, even if you're putting together a blog article!
While there are some rules on form and structure, the main focus here is to encourage social sharing and hence be more discoverable than your competitors.
To do that, you need to consider the following.
#1 Adopt the STEPPS of Contagious content
Before anything else you do, consider how you can trigger virality using Jonah Berger's 6 STEPPS of virality. These are:
Social Currency: Anything that makes your users look good will be shareable. This could be remarkable facts or content, campaigns with game mechanics, or insider secrets.
Triggers: Seasons, phrases, or buzzwords that people associate with a term. For example, when you "have a break," people will immediately think of the brand Kit Kat.
Emotions: Focus on high arousal emotions like awe, amusement (ie humour), anxiety, anger or excitement.
Practical value: Anything that has good utility or practical use (see Youtility for more info.)
Public visibility: Also known as social proof, this could be a highly visible action (eg shaving your head bald for "Hair for Hope") or the number of likes, comments and shares on your social media posts.
Stories: Probably the most important component of virality if they are done well. People tend to believe and remember stories more than plain vanilla facts and figures.

#2 Include Visuals
Social media platforms like Facebook, Instagram, Twitter, Pinterest and YouTube are highly visual platforms. Mostly accessed through smartphones and tablets, the content which works best here tend to be videos or photos more than text.
Where possible, include the following visuals in your copy:
Short videos (less than a minute) work pretty well on their own, or on blog posts
Infographics, which you can design using Piktochart
Memes
#3 Use Newsjacking to be Topical
One of the most popular tactics used by social media marketers these days is newsjacking.
Coined by David Meerman Scott, it is the "process by which you inject your ideas or angles into breaking news, in real-time, in order to generate media coverage for yourself or your business."
This is represented figuratively by the diagram below (courtesy of David Meerman Scott):
You can learn more about this tactic by reading my article here.
#4 Ask and Answer Questions
With Facebook's recent algorithm changes, social media marketing will gravitate towards content that starts conversations and gets people commenting on each post.
Apparently, the longer the comments and the more discussion your post triggers, the better it'll be as Facebook will show your content to more users on their Facebook news feeds.
To do so, you'll need to identify what your audiences are interested in, weave in some popular culture references, and include emotions (remember STEPPS above?) that will get them excited enough to "talk" online.
Mary Forleo does a swell job of answering questions in her YouTube Channel Marie TV. Here's an episode below where she picks questions from her fans and answers them on camera.
#5 Craft Storytelling Content
Yes, storytelling is becoming more important than ever, especially those which can strike an emotional (and rational) chord with your social media audiences.
In crafting your story – be it long-form like a blog post/ video or short-form like a Facebook post – consider the following elements:
Message: What is the main message or "moral" of your story? How can you weave your brand into your narrative?
Context: What is the setting of your story? Make it relevant and relatable to your audiences.
Characters: Who is the hero, villain, and mentor in your story? (Hint: your brand should be the mentor and your customer the hero.)
Conflict: What are the challenges which your protagonist would face?
Resolution: How are the difficulties surmounted in the story?
Celebration/ Tragedy: What are the rewards or incentives that your hero can enjoy? If he fails, what are the sufferings that he will continue to endure?
#6 Write Short Snackable Soundbites
While Google loves long-form content for SEO, Facebook, Twitter and Instagram audiences seem to prefer shorter form writing. The LinkedIn audience, on the other hand, seems to prefer slightly longer pure-text content.
As social media content are usually consumed on mobile devices, brevity is a huge advantage. Practice writing in as few words as possible, and use teasers, questions, and punchlines that get people amused, intrigued or inflamed.
(OK, maybe not too frequently inflamed, but you do need to elicit emotions.)
[Infographic] SEO vs Social Media Content
To help you better visualise how SEO and Social Media Content compares, have a look at the infographic below.

Conclusion – You Need Both
To do well over the long-term, I'd imagine that you should write for BOTH search engines and humans.
While there are certain idiosyncrasies unique to SEO or social media, there are certain common attributes. Content which works well on both platforms tend to be interesting and engaging, focused on problem solving, and incorporate both emotional and rational elements in them.
Searchable and shareable content also tend to be rich with embedded media like photographs, videos, infographics and other visual assets.
Now that you've learned how you can dominate both search and social, the next step is yours to take. Let me know if these tactics work for you in the comments box below.