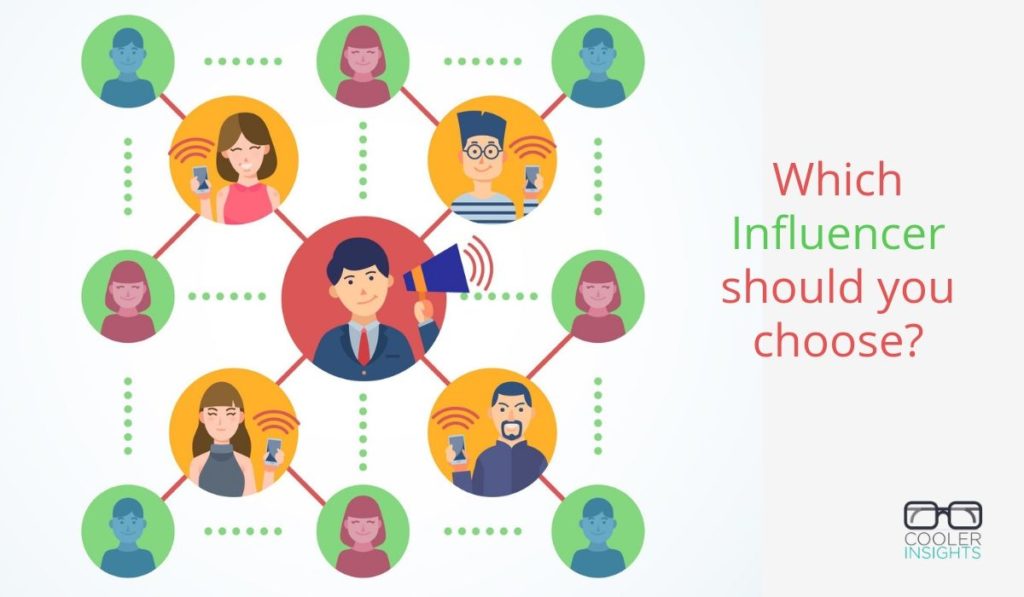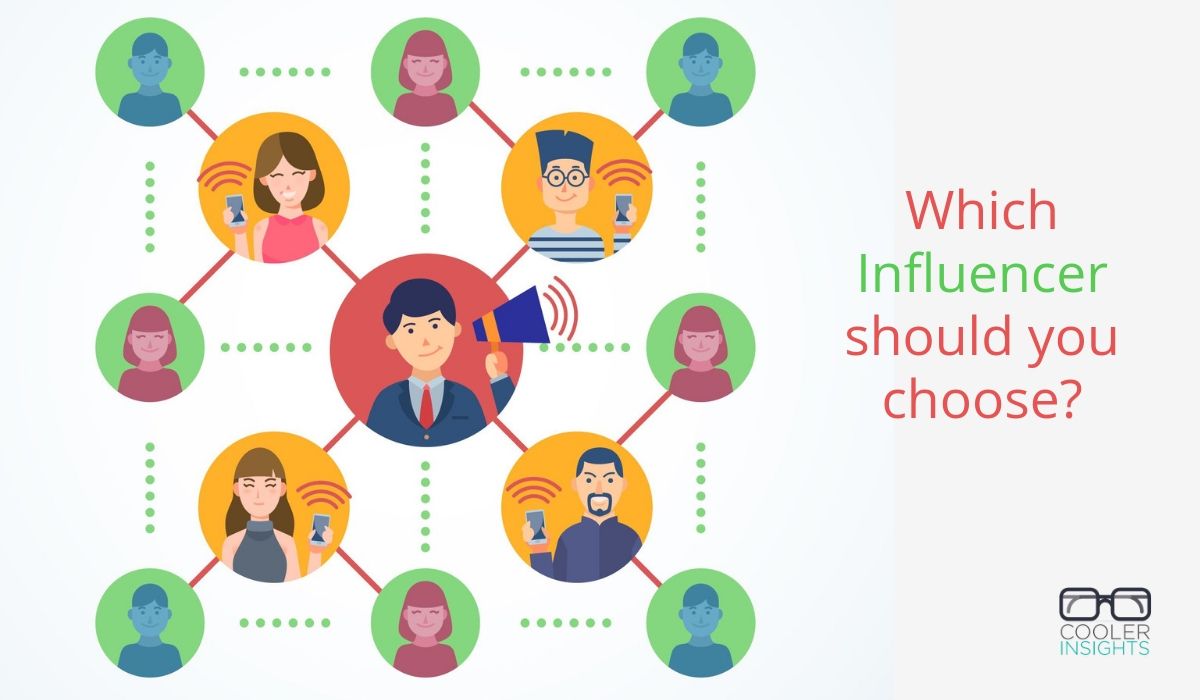 Want to partner the right influencers for your social media marketing campaigns? Now, how do you begin?
After all, there are so many of them out there. And it can be quite a chore trying to choose the right bloggers, Instagrammers, or YouTubers to work with.
At this stage of your social media marketing journey, you would have already identified your target customers and zero-ed in on your marketing goals.
You should also have some semblance of a social media content calendar, and have decided on a specific way to engage them.
But who should you work with?
After all, the right influencers could be selected based on their areas of domain expertise, age, interests, behaviours, channels and similarities. Other factors such as location, culture and geography may also come into play here.
To guide you along, I've developed a 6-step process for you to choose the right influencers below. For each of the steps, give your potential influencers a score from (1 to 10).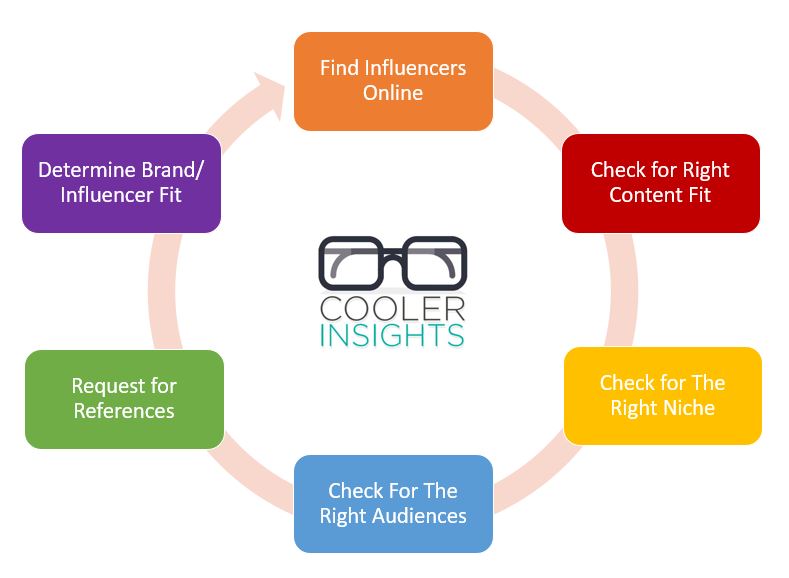 [INFOGRAPHIC] How To Find The Right Influencers
If you're a visual person, check out this infographic which describes what you should do to find the right influencers for your brand. The details for each are in the article below.

#1 Find Influencers Online
First, you need to find your ideal influencers. Now there are several ways to do so, depending on your time available, budgets, and intents.
Ask yourself the following questions:
How much budget do I have to engage a social media influencer?
What "class" of influencer do I want to work with? An A-list influencer or a micro-influencer?
Do I wish to work with an influencer marketing agency or to go direct to the influencers? The latter is usually cheaper but may require more time to coordinate among multiple parties.
If you wish to DIY, there are several way to do so.
First, you can choose to sign up for an influencer marketing platform like Partipost or The Right Fit. Most of them allow you to choose your preferred influencers based on various parameters like their age, interests, location, follower size, and so on. These platforms often require you to pay a percentage of the fees that you'd pay to the influencers.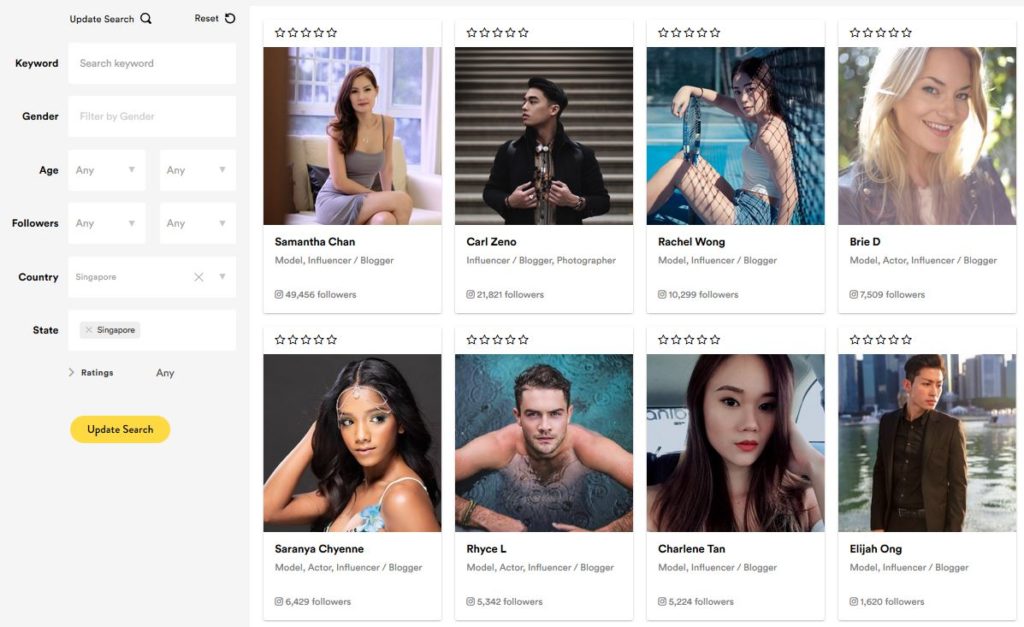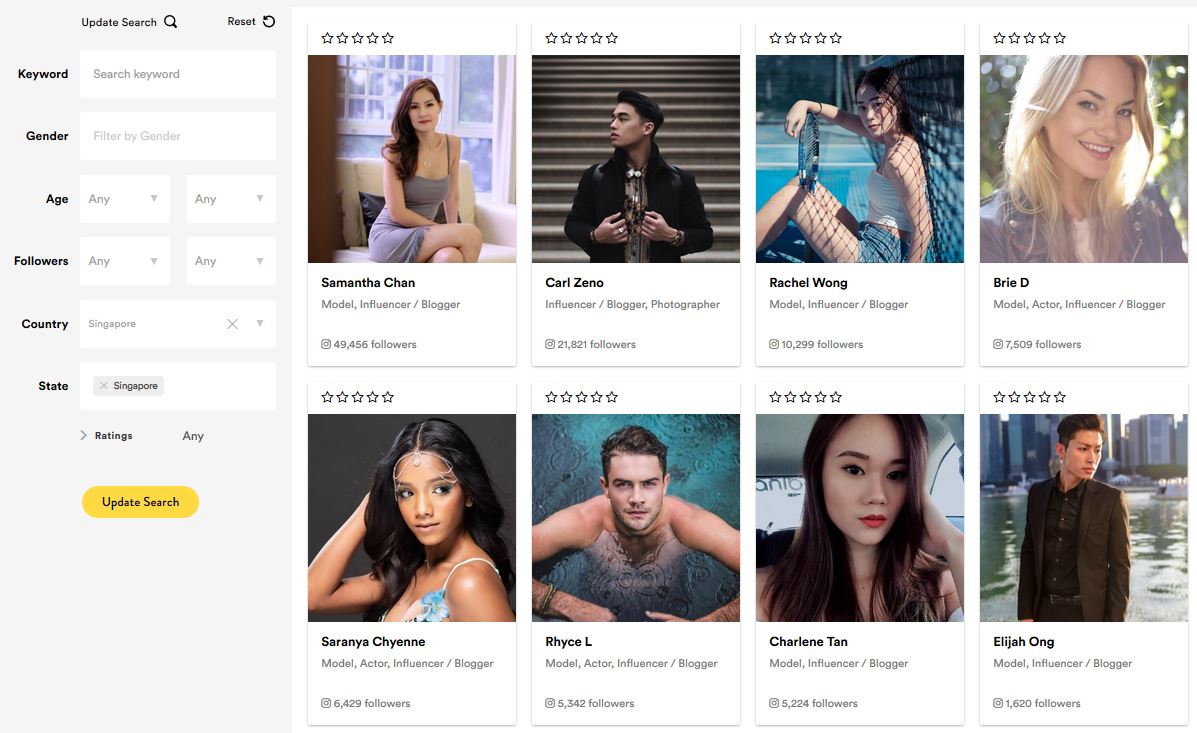 Courtesy of theright.fit
Alternatively, you may join Facebook Groups that bloggers and influencers hang out in. Use keywords like "Bloggers" or "Travel" or "Food Influencers" to find these communities and ask to join them.
Once you are in, you can put up a post requesting for interested influencers to sign up for your campaign. This can be done by using a Google Form to capture their particulars, or other lead capture mechanism.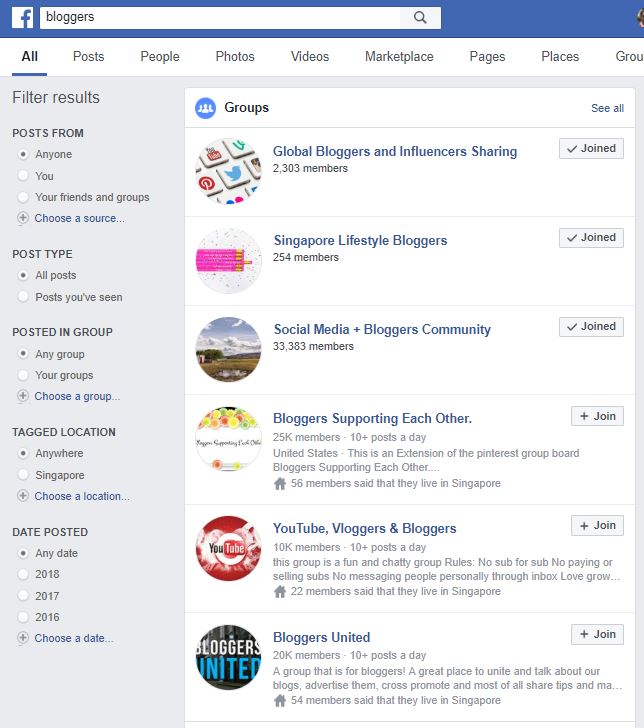 #2 Check for Right Content Fit
Once you've narrowed down your pool of influencers (and scored them), you should check that they fit your content needs.
Visit the potential influencer's social media accounts (blog, YouTube, Facebook, Twitter, LinkedIn or Instagram). Get a feel of the kind of content which she produces.
Determine if the nature of her content is suitable for your brand or company. This would include:
Platforms used (eg blogs, Instagram, YouTube, Facebook, SnapChat)
Tone of voice (casual, chic, street, formal)
Style (colloquial, formal)
Language (grammar, spelling)
Media formats (photo, video or text)
Frequency of posts
Types of sponsored posts
Any competitor brands?
#3 Check for the Right Niche
In the world of influencer marketing, engaging social influencers who specialise in the right niche may work better than gunning for those with the biggest audiences.
While A-list celebrity level influencers may have widespread appeal, they could also be over-exposed due to their popularity with multiple brands. This may dilute your brand recognition if you hire the influencer for your campaign.
Use tools like Kred, MOZ, Hype Auditor or BuzzSumo to ensure that you select influencers with the right topics of interest, keywords, SEO strength, and engagement rate.
Here's a report from Hype Auditor scoring an Instagram influencer in Singapore. You can see in the report that the Engagement Rate (ER) and categories are clearly spelled out.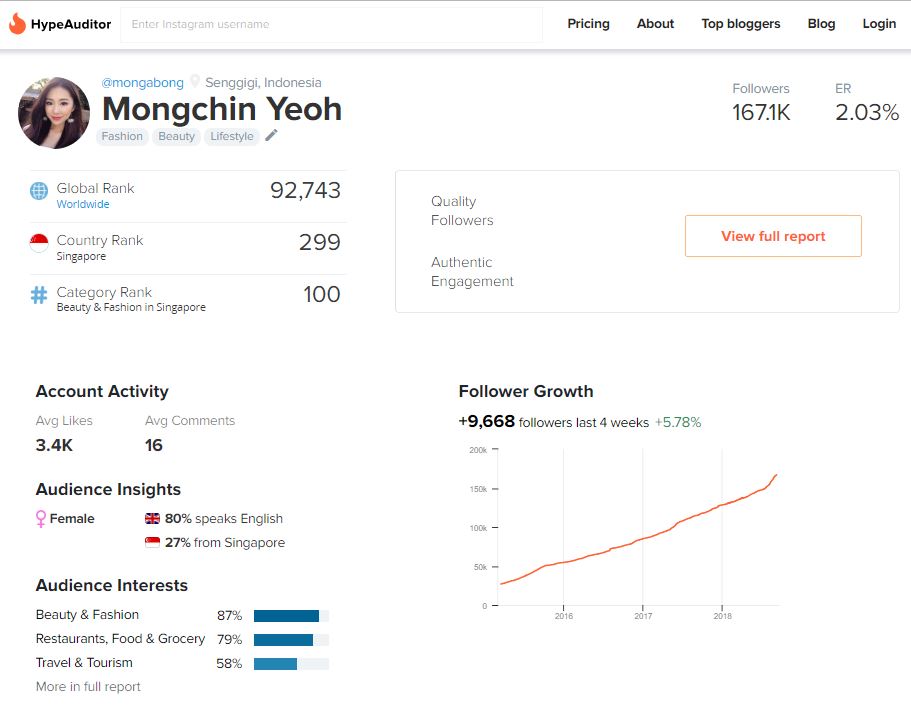 #4 Check for the Right Audiences
Have a look at who your influencers are attracting and engaging with. Would these individuals be the right target audiences (and customers) for your products or services?
Study the following attributes of the influencer's network:
Size of network: Are you comfortable with the number of followers and readers that the influencer has?
Location: Is the influencer's followers in the right geographical area to buy your products or services?
Demographics: Eg age, location, income, gender, education, family status
Psychographics: Eg interests, attitudes, beliefs, lifestyles, habits, activities
Social dynamics: Eg group affiliations, communities
Online behaviours: Eg search habits, online transactions, conversation topics
Notice that some of the tools like Hype Auditor above allows you to screen your influencer's audiences in some detail.
Beyond that, you may also wish to click on your influencer's page or account, and get a sense of who she attracts.
#5 Request for References
If you have some misgivings in working with a potential influencer, you could ask her to give you her prior client references.
If the influencer did a good enough job, she would certainly be willing to volunteer that information. From there, you could try to assess how well she did for previous sponsored clients.
Look for the following qualities:
Measurable track records, eg new followers gained, engagement rates of posts, contest participants, revenue generated, click throughs, sign-ups
Brand-Influencer Chemistry, ie how easy or difficult it was to work with the influencer
Value for money, ie was the influencer worth her costs of engagement?
Reputation and integrity, ie did she deliver according to what was promised?
Drama, ie were there any controversial or sensational news generated by the influencer? This can be either good or bad, depending on your brand preferences.
Which brings us to our last and perhaps most important point.
#6 Determine Brand/Influencer Fit
Finally, you need to ascertain if the influencer is the right fit for your brand.
How does her personality online fit your brand personality? Would her tone and style of writing or photography be appropriate for your brand?
Has she supported a competing brand before, and if so, how will that influence your relationship with her?
Beyond engaging the influencer to help promote your products or services, you may wish to also consider additional modes of partnership:
Using the influencer as a photography or videography model or actor
Working with the influencer on longer-term arrangements (eg where she would be the face of your brand)
Getting the influencer to take over your brand's social media accounts
Positioning the influencer as a "brand journalist" where she'll pop by your premises to interview customers, staff and even your CEO
Conclusion
Influencer marketing can be a tricky thing to get right. Often, brand marketers bemoan the less than sterling outcomes of their influencer marketing campaigns when they neglect to choose the right influencers to partner with.
With the 6-step checklist above, you can now reduce your risk in choosing the wrong influencers to work with. Hopefully, this will help you to launch more successful campaigns in the future.