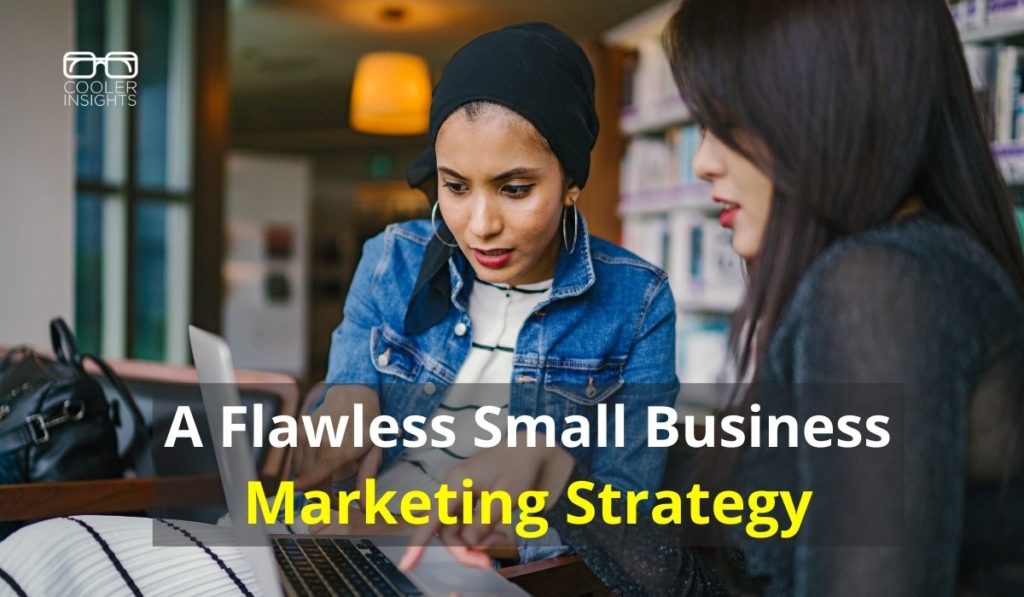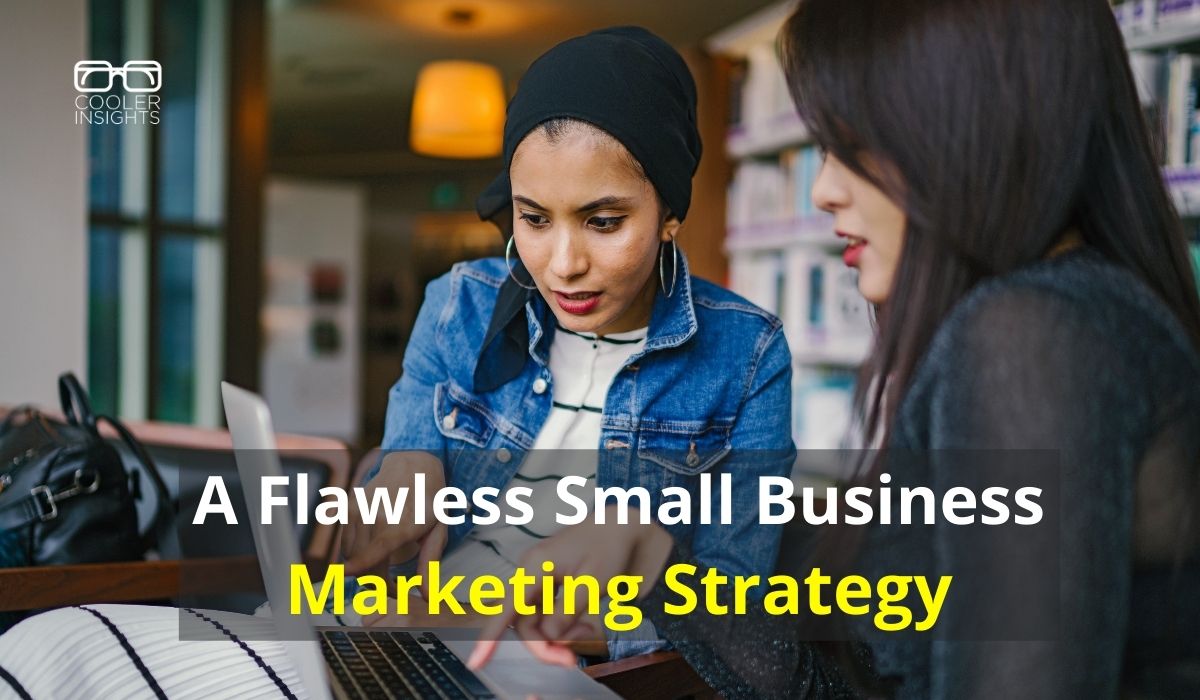 Running a small business and feeling all ragged?
Its not surprising, considering how small business owners have to make the most of the limited time and resources available to them.
When it comes to marketing, you certainly want a bulletproof strategy that delivers results every time. The more things you can put on autopilot, the better.
The United States Small Business Administration reports that there are 31.7 million small businesses in the US, with a growth rate of 2.8% pre-pandemic.
Based on these statistics, you're likely have more than a few competitors, no matter what type of company you run.
To stand out from the rest, you need rock solid marketing—the key differentiator between you and other brands in your industry. Where you reach your customers can mean the difference between promotional success and failure.
What then is the best marketing strategy for a small business like yours?
Here are the steps to take to create a flawless marketing strategy for your small business.
Step #1: Choose a Unique Value Proposition (UVP)
Think about what your brand brings to the table that no competitor does. That is your Unique Value Proposition or UVP.
Your UVP must always be seen through the eyes of your consumer. What is the benefit of choosing you over another company? How do you add value or solve a problem that no other business or brand can do?
Start by looking at what your competitors offer. What are their UVPs? Most will list them on their websites and social media pages, making your research quite easy.
Next, think about why you started your company and where your strengths lie. Look for an area that other businesses aren't covering—one where only you excel.
This is likely your UVP. Use it in your marketing materials. However, you need to make sure that it is something which your potential customers care about and that meets one of their needs.
Step #2: Map Territories and Competition
The more you know about your competitors, the easier it is to come up with a marketing plan that helps you acquire new customers. Nearly every major company uses business mapping to help plan sales and promotional efforts.
No matter what industry you're in, you can overlay the sales of particular products, demographic information and even map out marketing segments so you know what types of promotions to run in certain neighborhoods.
For example, if you own an HVAC (Heating, Ventilation and Air Conditioning) company, you might choose to leave door hangers in certain neighborhoods. You'll want to target the promotion to people likely to need a new furnace or service work in the next year. You'd also look at the age of homes in different neighborhoods along with whether they use competitor services.
Mapping can even help you tap into the pain points of each segment of your target audience.
What emotions do they feel when their air conditioning goes out on the hottest day of summer? Do they have children? How do you tap into those emotions and show that your brand is the best one to solve their problem?
Step #3: Increase What Works
Spend time analyzing what promotions work best for you.
Ideally, you'll have separate landing pages and codes to help you track each marketing campaign. Take a look at which ones deliver results with new customers and which ones have very little impact.
Anything that isn't successful should be thrown aside.
You should also double down efforts on the advertising that is most successful in bringing in new business.
Your content marketing strategy may flood your website with traffic. However, if none of those people convert into customers, it isn't an effective tool for you.
Perhaps you should then run an add on Facebook, Instagram or LinkedIn with a higher rate of click-throughs and conversions. Such success bears repetition.
Step #4: Embrace New Promotional Opportunities
As society and technology change, new promotional opportunities arise. Be ready to take advantage of them and incorporate into your marketing.
Social media is a growing area for marketers. According to the GlobalWebIndex report, around 98.55% of those online use four or more social media channels. Beyond that, the average time which consumers spent on social platforms is over two hours a day. Knowing where your target audience spends the most time is vital to reaching them.
Over time, new technologies bring new ways to reach people. Livestream videos are growing in popularity each year. You can hop on Facebook or YouTube and share updates live with your followers.
In the future, expect virtual reality to become more popular. Look for the trends and follow them if it makes sense for your branding.
Step #5: Create Consistency
Consumers are much more likely to trust your marketing if you present a consistent message. One way to develop consistency is through a style guide. List not only the look of your brand, but also your brand tone and core messages.
No matter where the user encounters your message, it should be similar and consistent. If you run an ad on social media, ensure that it has the same tone and brand feel as an ad in a newspaper. While the presentation may change slightly to match the location, the values of your company should always remain the same.
Step #6: Improve Relationships
Customer relationship management (CRM) is a vital part of your marketing efforts. You'll gain valuable word-of-mouth referrals if you keep your current clients happy.
According to the State of CRM report, the market will hit $80 billion by 2025. It is one of the fastest growing sectors in the business world. When you track sales and communication between your company and its customers, you gain a wealth of knowledge about their needs.
The better the customer experience, the more likely they'll share the marketing campaigns you post online or tell family and friends what you have to offer.
You can't fully control whether someone recommends your business. What you can control is the CRM tools you use and how satisfied your clients are.
A happy customer is much more likely to help you out when you ask them to tell others.
Learn From Others
Finally, find a mentor who has already built a successful company. Although the methods of marketing change over time, the underlying principles remain the same.
Ask what they did to build their brand reputation and repeat their successes. With a little focus, analysis and dedication, you'll build a foolproof marketing strategy that drives new business your way.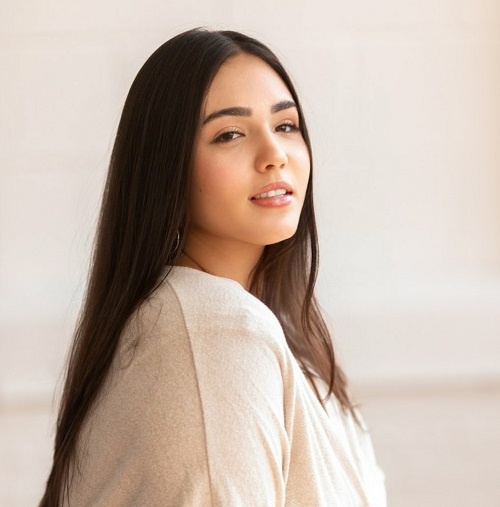 Eleanor Hecks is editor-in-chief at Designerly Magazine. She was the creative director at a digital marketing agency before becoming a full-time freelance designer. Eleanor lives in Philly with her husband and pup, Bear.