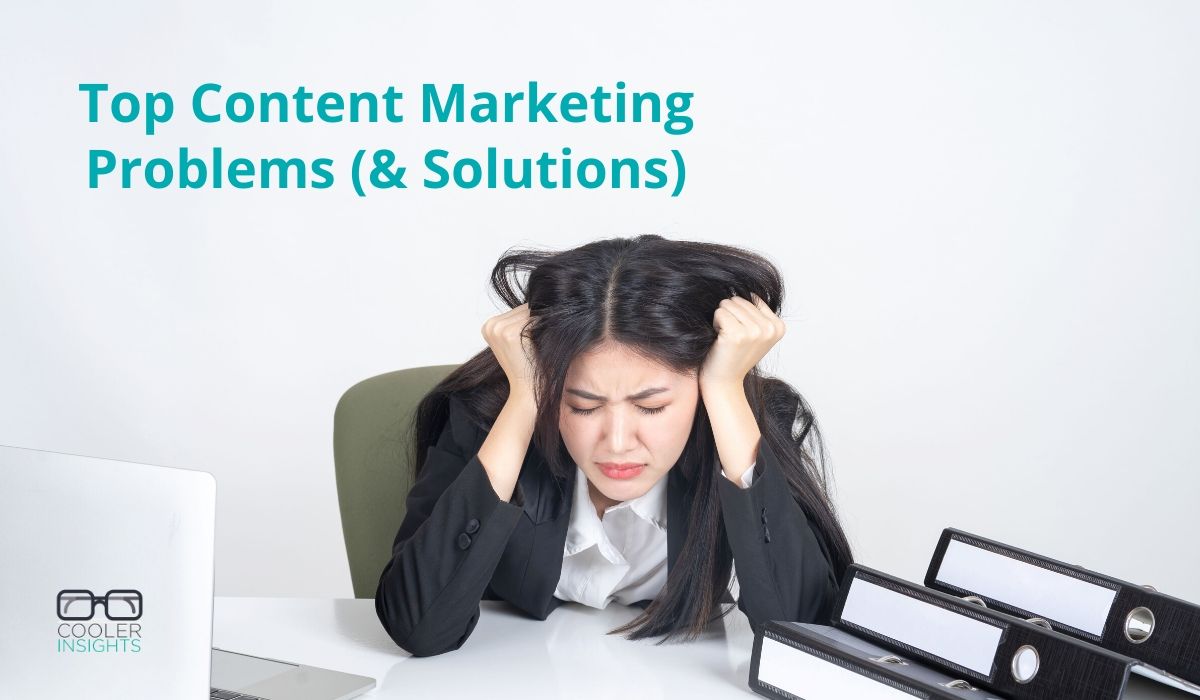 Do you face difficulties in content marketing? Wonder how you can solve the most common content marketing problems?
As a long-haul strategy for gaining online traction, content marketing has its fair share of challenges.
From rising competition, mental blocks, to changing search engine algorithms, there is never a dull moment in my life as a content strategist.
This doesn't mean that you should wave the white flag when you face these hurdles.
Instead, the trick is to circumvent these obstacles and to navigate around them by pivoting your content marketing strategies and tactics.
In this article, I share the 12 most common problems faced in crafting online content and driving profitable action, and propose feasible solutions to address them.
#1 Insufficient Content Created (aka Content Drought)
Time and time again, I've heard from companies that they have "nothing to write about."
There is only this much which you can write about your company's history, your product features and benefits, or your staff's expertise. And there is a limit to how many infographics you can create about the different flavours of your ice cream, or models of your fancy widget.
Solutions to Content Drought
The solution to low volumes of content? Focus on solving your customer's problems – not extolling your product benefits!
Sit down with your frontline sales or customer service staff. Ask them to write down 20 of the most common complaints which they've encountered.
Or you can visit an industry forum or a website like reddit or Quora, type in your product category keywords (eg "Content Marketing") and see what the most common questions are out there.
Use these queries as the basis for your content creation efforts.
#2 "Our Industry is Boring."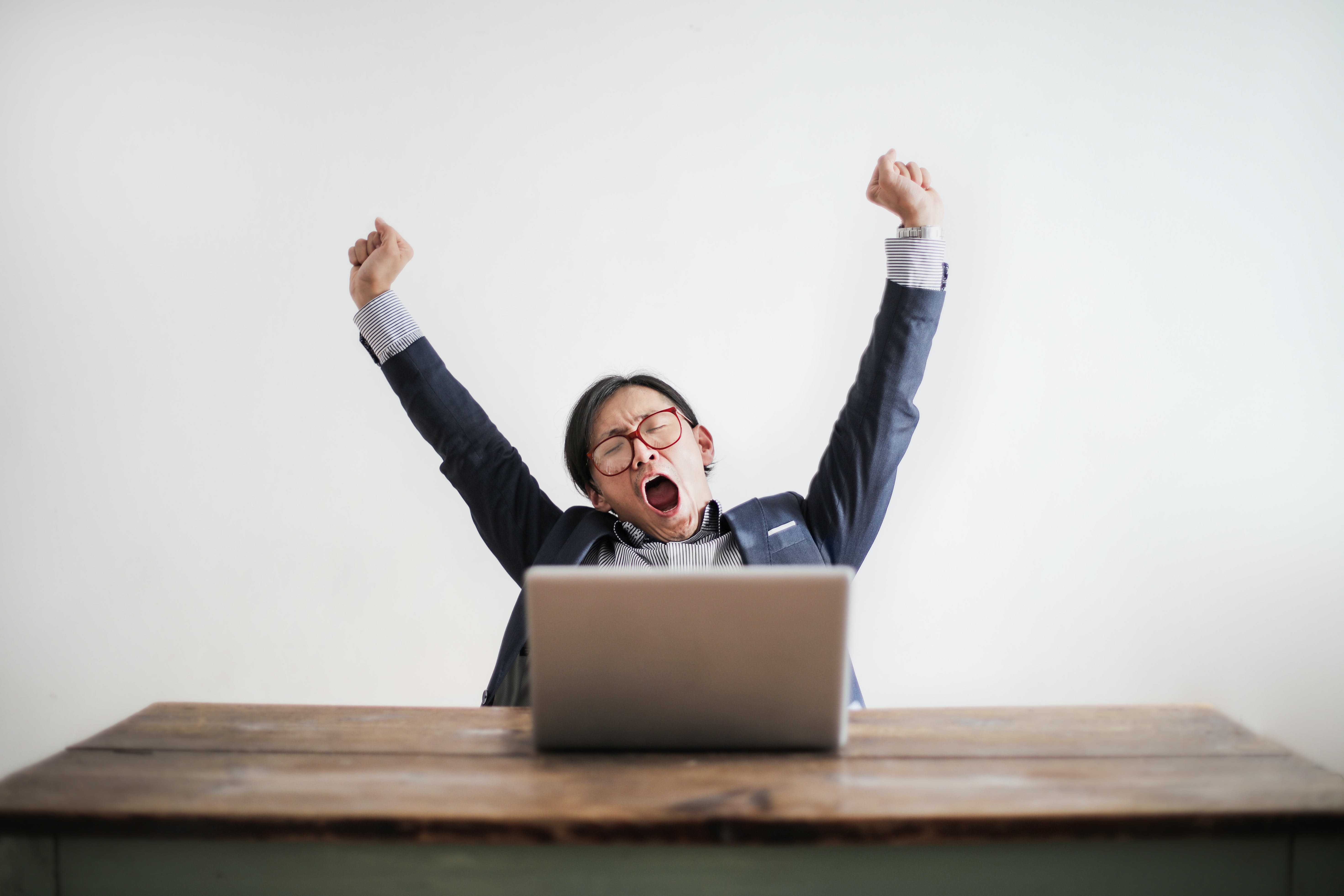 Nobody will want to read content about accounting. Or industrial engineering. Or drafting of workplace contracts.
These business and professional topics are boring and not consumer-friendly. They are not relevant to our B2B clients.
Besides, you're sure that all professional accountants, industrial engineers, or corporate lawyers have learned all these techniques in university.
Right? Wrong!
Solutions to Boring Content
First, you're mistaking content marketing for social media marketing.
While there are some similarities to social media marketing, content marketing focuses more on problem solving than on attracting people on Facebook, LinkedIn, or Instagram to notice your posts.
Plus, there are tonnes of people searching for very specific industrial, business or scientific problems on Google.
You can also craft your content to be easier to digest – even for B2B audiences. Use infographics to add visual elements. Or an animated video to show how processes work.
You can also design your content to look like a checklist or a template that your target audience can download (lead capture!) and use.
#3 Increasing Content Competition
What if you have like 10,000 competitors all in the same niche?
I should know. As a social media and content marketing agency, I'm up against many other agencies here in Singapore and beyond.
Increasing content competition can make it difficult for you to stand out. While this may be good for the consumer or business client, it can result in major challenges for content strategists and marketers.
Solutions to Content Competition
To stand out from the overwhelming content clutter, you'll need to first make your content more engaging and useful.
Don't just settle on writing articles. Instead, develop step-by-step guides that prospects can use to navigate the way forward.
You should also look at repurposing your content into different content formats. Turn your PowerPoint slides into a video. Or consolidate your articles into an eBook. Or design an infographic. Or create a TikTok video.
Do also be innovative and experiment with novel content formats – like doing a series of Instagram, LinkedIn or Facebook Stories that your audiences can follow.
#4 Lack of Valuable or Qualified Leads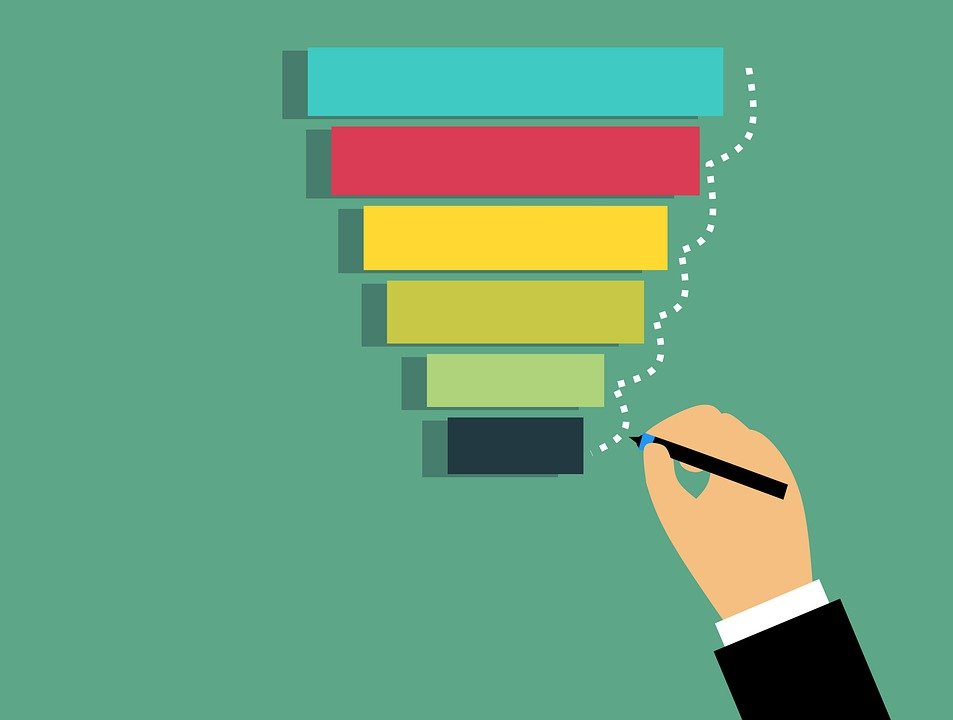 Lead generation is often closely tied with content marketing and inbound marketing.
The classic content marketing strategy is to use valuable content to attract and nurture leads so that they can eventually become paying customers.
But what if you end up getting poorly qualified leads? Or worst – leads that are simply the wrong target audiences?
Without leads, all content marketing efforts will eventually come to naught.
Solutions to Poor Quality Leads
There are a couple of things you can do here:
Focus on Bottom of Funnel (BOFU) Content. These will be the search keywords that are more closely linked to conversion (like "How much does ______ cost?" or "Where can I buy _______?" or "How can I repair _______?")
Refresh your lead magnet. Update it to match what your real customers are looking for.
Introduce an industry-focused questionnaire for downloads. While this may reduce the number of leads you could garner, it may improve your conversion rates.
Try different online and social media platforms. Experiment with placing your lead ads on different channels and see which yields better outcomes.
#5 Changes in Search Engine Algorithms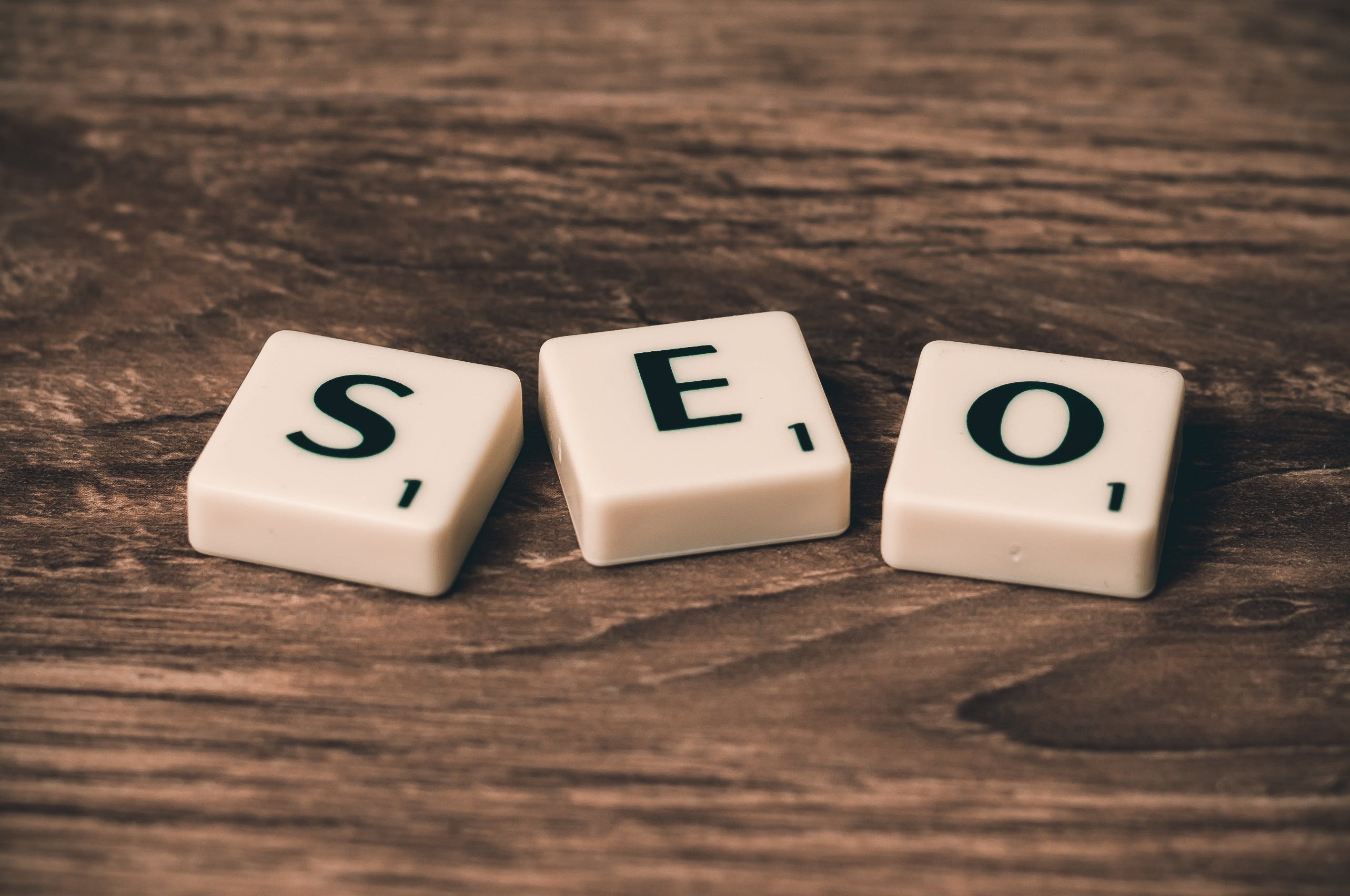 By now you're probably aware that Search Engine Optimization (SEO) is an integral part of content marketing strategy.
However, search engine operators like Google are trying their darnedest to make their search engines behave more like humans and less like machines.
This means that each update to their algorithm will make it harder for you to game the system – from Pigeon to Hummingbird to Penguin to Panda to RankBrain to Fred to "Medic" and more.
Thus content pieces which worked well in the past may now slip in their ranking on the Search Engine Results Page (SERP), resulting in lower organic traffic.
Solutions to Changes in Search Engine Algorithms
To address this, you need to equip yourself with the latest knowledge in SEO by going for SEO training.
Or you keep yourself abreast of the latest changes in SEO by reading quality online publications like Search Engine Land, Search Engine Journal, or The MOZ blog.
Do also ensure that you follow white hat rather than black hat SEO practices for your content.
Focus on producing quality content that best addresses your customer queries rather than to pitch your products. Avoid keyword stuffing. Refrain from over-optimizing your pages with irrelevant links.
#6 Changes in Social Media Algorithms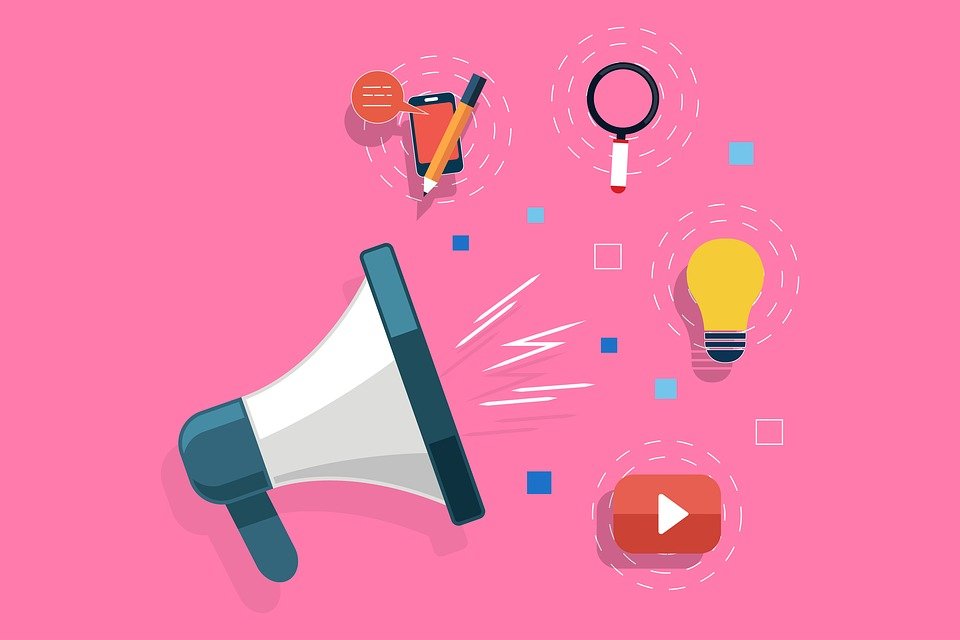 Social networks like Facebook, LinkedIn, Instagram, Twitter, Pinterest, and YouTube are also constantly tweaking their algorithms and user interfaces.
Don't be surprised if you see new features being added (or old features taken away) on a daily basis on these social media platforms.
The changes in the rules of the social game often means that what used to work may no longer gain as much traction now. This can be highly frustrating for content marketers who depend heavily on social clicks, likes, comments, messages and shares to gain visibility, engage communities, or generate leads.
Solutions to Social Media Algorithm Changes
To ensure that you keep up to date with these changes, make it a point to follow the newsrooms of social media owners. Examples include Facebook's Newsroom, Instagram's official blog, LinkedIn's official blog, as well as Twitter's Blog.
You may also wish to follow the top social media influencers like the Social Media Examiner or Social Media Today. Follow their Facebook or LinkedIn updates to make sure that you're constantly updated on these changes.
Finally, focus on providing relevant and consistent value to your community, rather than trying to "hack" an algorithm.
#7 Poor Content Engagement
Ah yes, this is something that many of us struggle with – even seasoned content marketers like myself.
You craft a piece of content which you hope will stick. You lovingly designed a beautiful visual to go with it. And then you publish and post it.
And wait…. You hear crickets…
As your heart sinks, you desperately look for a solution and happily chance upon this article!
Solutions to Poor Content Engagement
To address this conundrum, consider the following ways to improve your content engagement:
Be more proactive in engaging with other people's content on social media – the law of reciprocity works very well here
Repackage and refresh your content – does the image needs to be updated? Is the headline too obscure and esoteric? Does the topic lack current relevance?
Combine your content piece with another, and turn it into a larger and more comprehensive piece
Check that there is sufficient search volume for your content and lower competition, especially amongst local competitors.
Engage your community, and make them feel listened and cared for.
#8 Low Conversion Rates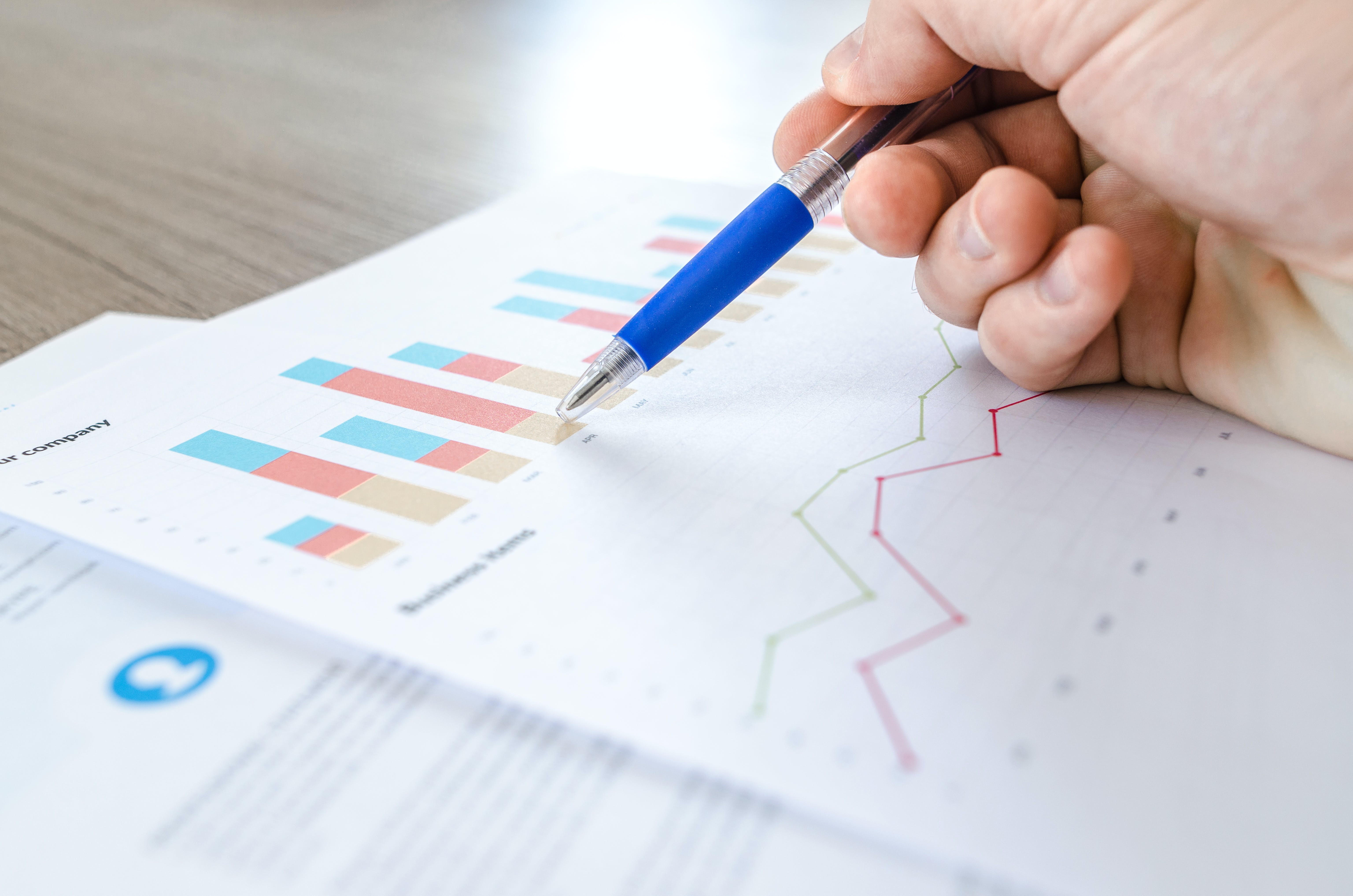 I see this happening all the time.
A friend who is very active on LinkedIn or Facebook shares posts which managed to "go viral" resulting in hundreds of thousands of likes, reactions, shares and comments.
But not a single itty-bitty conversion.
What has happened here? Why is she still working for the boss whom she hates with a vengeance rather than quit to become an influencer?
Solutions to Low Conversion Rates
One of the main reasons why your content isn't converting is due to contextual irrelevance.
This often happens when you excessively employ gaming techniques such as newsjacking to gain traffic, without providing real solutions and value to your audiences.
Poor conversions could also be a result of your landing pages. Badly designed pages can kill your content marketing conversion even if you manage to drive traffic to them.
(Learn more about other Conversion Rate Optimization (CRO) mistakes here.)
#9 Declining Search Engine Traffic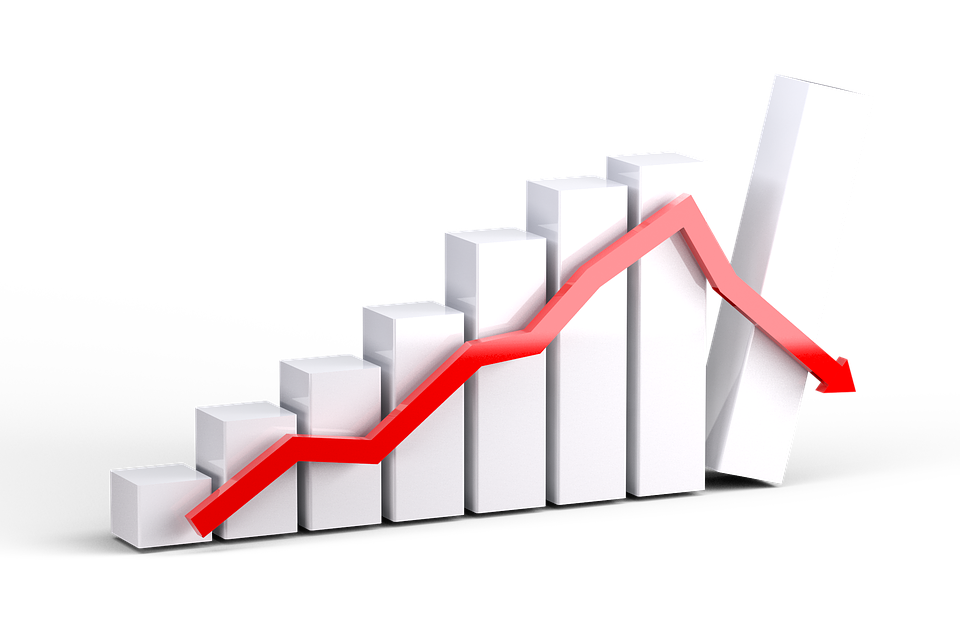 What happens if your previously top ranked content starts to decline in prominence?
This isn't uncommon given how competitive SEO is, especially in hotly competitive niches.
You start to experience a drop in organic traffic from a previously top ranked content, and that affects your organic traffic.
Solutions to Declining Search Traffic
There are several ways to address a drop in organic search traffic.
First, look at what the top ranked content for your keyword is. How long is the piece? How are the headlines, first paragraphs, and body copy written? How did it address the searcher's queries?
Second, refresh your content piece to make it more useful and meaningful. Include relevant subheadings (or change them to better reflect search queries). Update your images.
Third, consider if you need to build more links to that piece. Use a tool like MOZ Link Explorer to crawl the top ranked piece and see which websites link to it.
Consider crafting an email to them to link to you (provided you can offer them an even better and more comprehensive piece of content to link to.)
#10 Content Creators Mental Block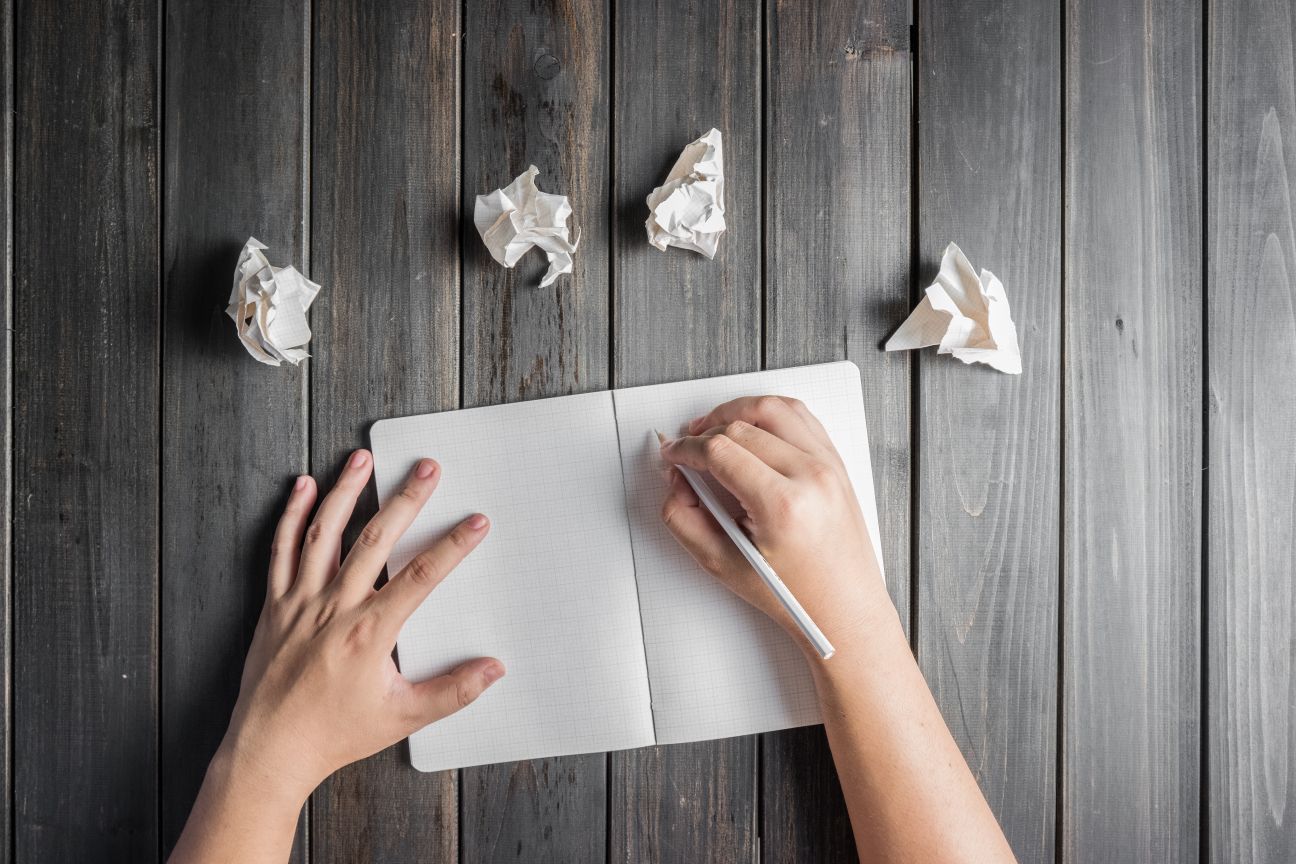 Writer's block (or creator's block) happens to the best of us.
It isn't a surprise considering how much energy, time and brain juice goes into creating every single piece of content.
Even a seasoned content creator like myself have hit the proverbial content creators wall.
How can you get over the hump when an impending deadline (or meeting with your boss) looms?
Solutions to Content Creators Mental Block
The secret as I've explained in this piece is to document content – not create.
In order to do that, you need to consume content fairly widely, speak to your customers and prospects every now and then, or just take note of what the influencers are talking about.
You can also use these content idea hacks to power your content creation efforts.
#11 Slow Content Marketing Results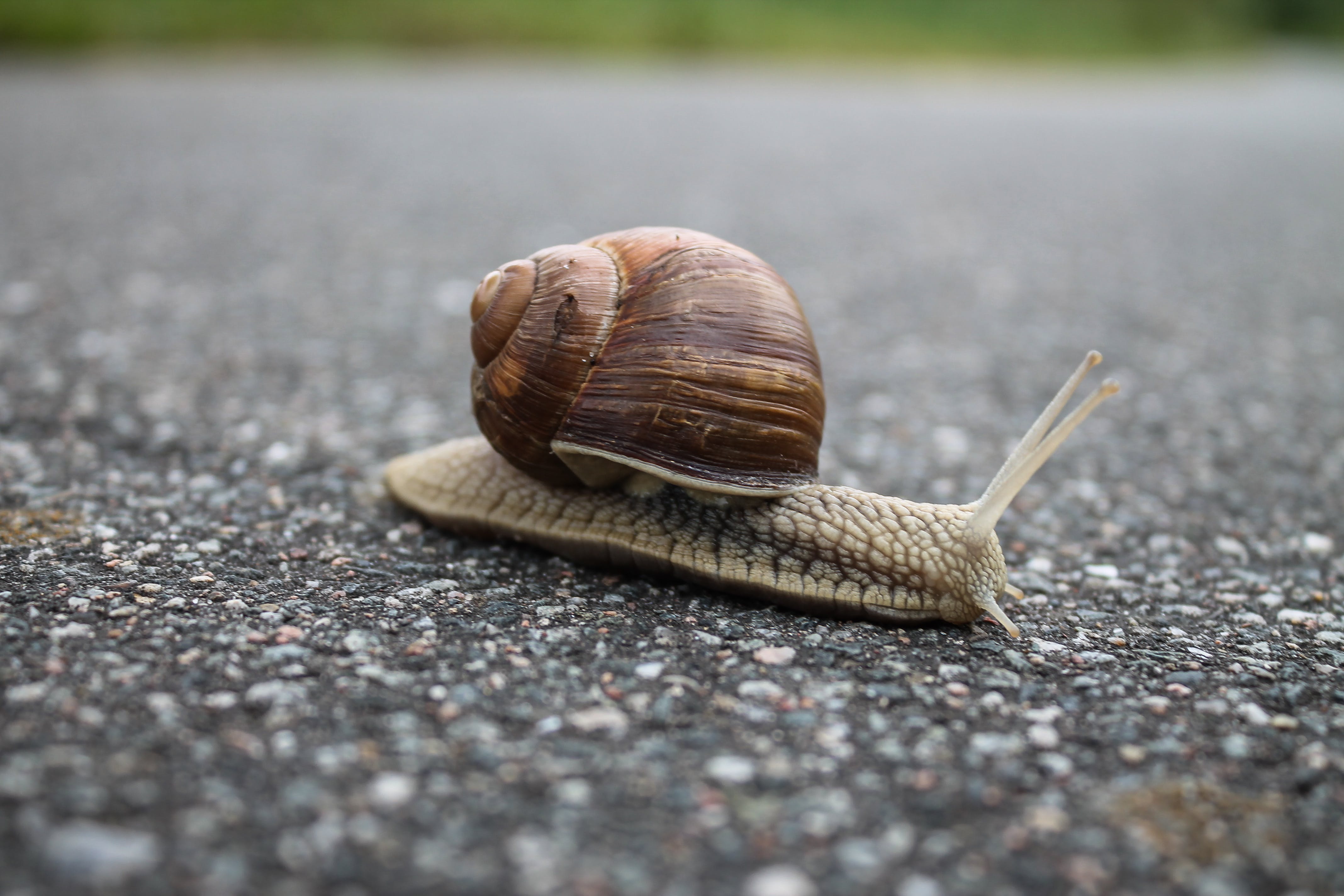 Regardless of whether you report to a boss or a client, the same question inevitably crops up:
"Why does it take so long to see results?"
This isn't unexpected as content market does take a while to see results – anything from 6 months to as long as a year.
So how can you accelerate the process?
Solutions to Slow Content Marketing Results
People often forget that you don't just have to depend on organic searches or social media reach to get your content out there.
When all else fails – or if time is of the essence – you can turbo-boost your content marketing efforts by investing in ads.
Use native advertising to get your content out to your readers. Boost your Facebook post. Amplify your LinkedIn post with ad dollars. Use platforms like Taboola or Outbrain.
Or you can also invest in paid search and display ads like Google Search Ads or Display Ads.
#12 Poor Content Marketing ROI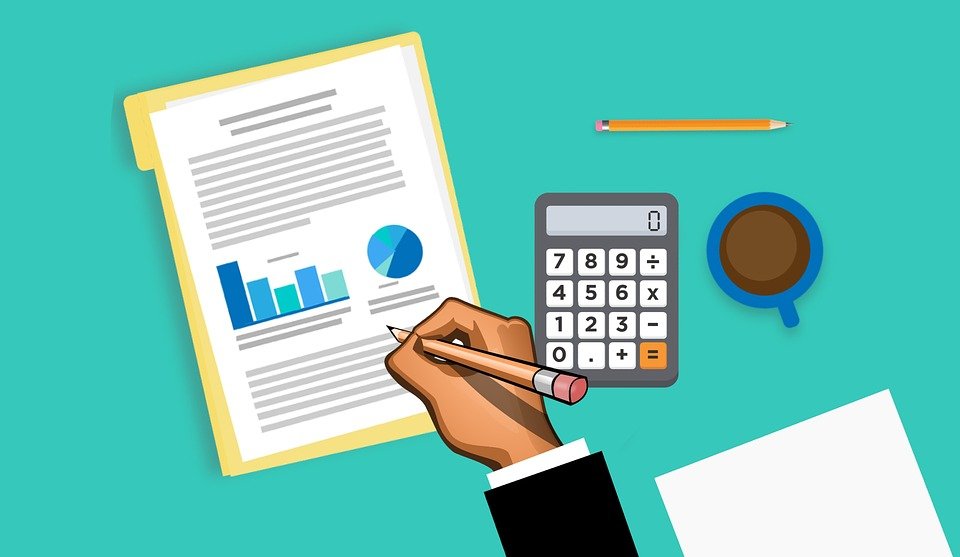 What happens when your content marketing efforts yield little real results?
There may be cases where you managed to get a strong flow of traffic. Maybe you even manage to garner a couple of leads.
But then it just doesn't seem to add up to improved brand awareness. Or an increase in leads. Or an uptick in your revenue.
Should you give up altogether?
Solutions to Poor Content Marketing ROI
Hang on my friend.
Often a poor content marketing ROI is a result of your content marketing efforts not fitting into your content marketing goals.
This could be eliminated by creating a content marketing matrix where you fit your content pieces to your specific content goal, be it to generate brand awareness, deepen consideration, grow conversion, or foster loyalty.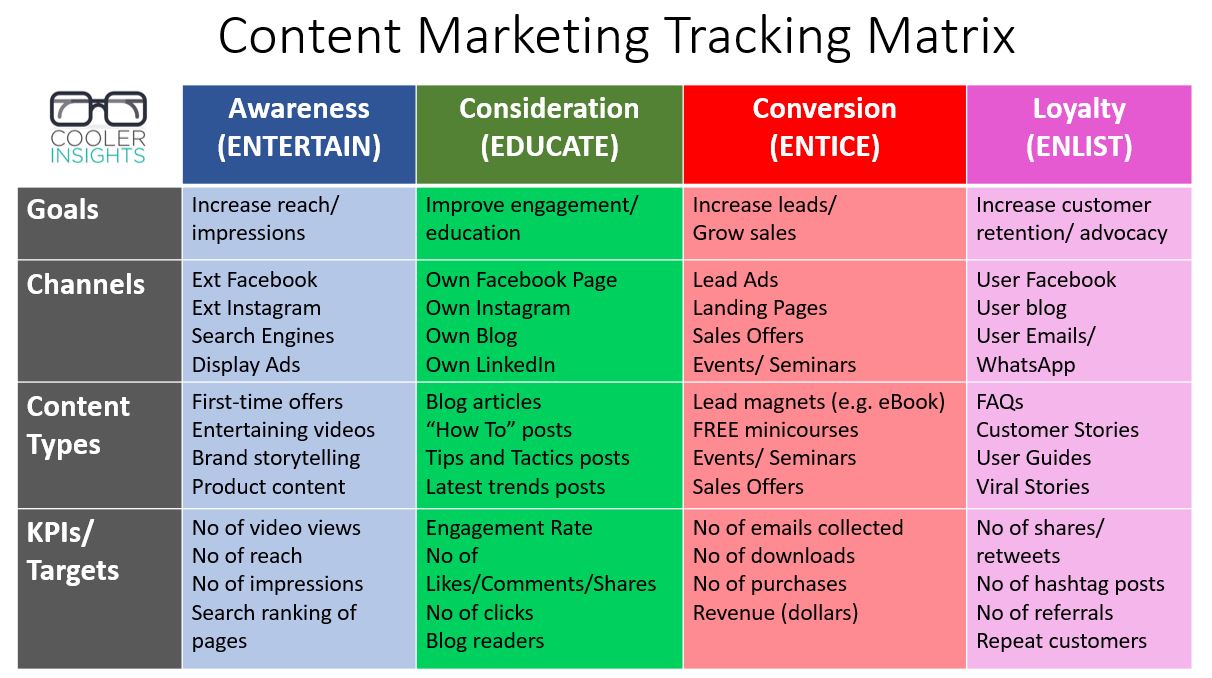 You can also improve your content marketing ROI by ensuring that you have the necessary Call To Actions (CTAs) woven into your content pieces.
Conclusion
Content marketing isn't just a walk in the park. While there are many agencies parlaying its benefits, the problems are often glossed over and ignored.
I hope that this article has helped you to gain a better understanding of what the common problems in Content Marketing are, and how they can be resolved.
Wish to Improve Your Content Marketing Results?
Fill in the contact form below for a free 30-minute Skype or Zoom consultation session!