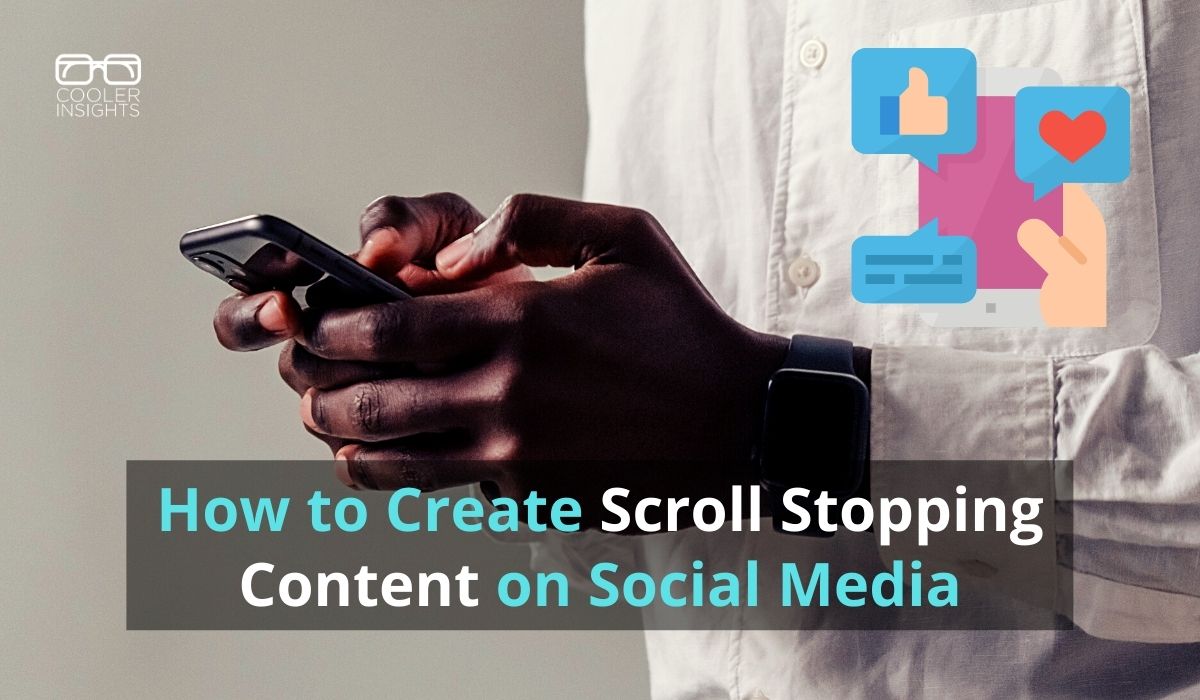 Image Source: Pexels
Social media is the primary way to reach audiences around the planet.
Channels like Facebook, Instagram, LinkedIn, Twitter, and TikTok provide incredible opportunities for instant connections and an in-built shareability factor that is any marketing team's dream.
Social media also boasts activity from almost any consumer demographic you might want to target.
Due to content clutter, it can be challenging to garner engagement using advertised content. Brands and marketing professionals must work much harder to grab attention in a crowded and competitive digital landscape.
If you want to leverage the reach and versatility of the social media space, you need to focus on creating quality content that attracts attention, engages, and prompts your audience to act.
Let's dive into some of the points of consideration to direct your efforts.
Prioritize Video
Each social media platform has its own posting format. Twitter and Facebook are largely geared toward text, while Instagram and TikTok are primarily visual. One thing each of these platforms has in common, though, is that videos tend to be among the most popular posts. They make for consumable entertainment, memorable content, and sparking interactions. You should, therefore, be prioritizing creating video as part of your social media content marketing campaign.
This doesn't mean all videos draw attention, of course. Certain types of video content resonate with specific demographics. When you're targeting the under-30s, a recent study shows this demographic tends to favour Instagram, TikTok, and Snapchat. As such, your videos have to be short and snappy. Consumers in this bracket tend to also favor livestreamed videos.
Gen Xers are generally more receptive to nostalgia-driven video content. Baby Boomers, on the other hand, generally look to videos for information and instruction — as such, tutorials and news can be impactful on social media.
Commit to Quality
Another aspect that can make your content scroll-stopping is a commitment to quality. Yes, viral videos often have a D.I.Y. approach, but this doesn't fly when it comes to advertising content from businesses and organizations.
A certain amount of professionalism is expected. If you can't fit a production agency into your marketing budget, you can still achieve professional standards by learning the art and science of video production.
Look into the possibility of taking some video editing classes to introduce you to the basics of using the Adobe suite for high-quality production. If you're ambitious, it's worth gaining some skills in software like After Effects to add some eye-catching animation and motion graphic elements.
It doesn't have to be complex and expensive, but your video should look as though you've put care and consideration into it.
Encourage Content Interactions
Simply stopping the scroll for a moment isn't enough to garner engagement. It doesn't do any good if your content with high-quality images immediately grabs attention and then the viewer goes on their merry way. You need to be able to prompt them to take further action.
Create social media content that persuades audiences to take the first step on a journey with your brand.
One of the more effective ways to do this is to post content that encourages interaction. On Instagram and Facebook, image carousels can be a useful tool in this regard. Your cover image should be intriguing enough to swipe along. Then the succession of images and ideas can help to build your marketing narrative, which can be continued via click-through elements to further content on your website. This could be blog posts continuing to explore the initial concepts, podcasts featuring guests and ideas previewed in the carousel, or access to purchasing incentives.
The key is to encourage them to move on to the next step in the journey towards your engagement or conversion goals.
Stick to Your Brand Identity
Ensure that your content pieces are clearly focused on a distinct goal.
It's not effective if your viewers don't immediately understand the story you're telling or the expectations for where you're taking them. This is particularly important for brand consistency. Your brand has invested in building trust, image, and profile with consumers and you don't want to confuse or repel them with off-message concepts.
The role of your marketing manager is a vital part of this aspect, as they oversee the planning and execution of the strategy and ensure adherence to your brand's core messages. They must also direct contributors to create content that reflects your brand standards.
When the entire creative and strategic team are on the same page, it makes it easier to create clear social media posts that convert.
Exhibit Authenticity
Engagement is an important component of your social media campaign. However, too many marketing strategists and companies take the position that posts should encourage viewers to interact with them by any means necessary. It's how we've developed a culture that is surrounded by clickbait. Not to mention a social media landscape in which "wokewashing" — the practice of piggy-backing on social causes for unearned credibility — is commonplace.
You'll find your social media content will be more successful and builds trust with your audience when you exhibit authenticity. This is not simply a case of being genuine to encourage conversions.
Keep to the Law
There's also a legal responsibility toward accuracy when it comes to your advertising efforts. Any aspect of your content determined to be deceptive in any way or makes claims about benefits that don't exist — particularly concerning health or finances, called Your Money or Your Life content — can see your company facing heavy fines.
Anything claimed in your posts must be supported by solid evidence. This isn't restricted by where your business is located, either. If you are operating from Singapore, but making advertised social media posts targeted at viewers in the U.S., you can still be subject to Federal Trade Commission (FTC) standards.
Conclusion
It is notoriously difficult to capture engagement in social media advertising posts. While there's no guaranteed route to success, elements like strong video content and encouraging consumers onto a journey can be effective strategies.
However, it is just as important to act authentically so that when your consumers do engage with your posts, it is instrumental in building brand trust.

BIO: Ainsley Lawrence is a freelance writer from the Pacific Northwest United States. She enjoys writing about better living through education and technology. She is frequently lost in a mystery podcast.