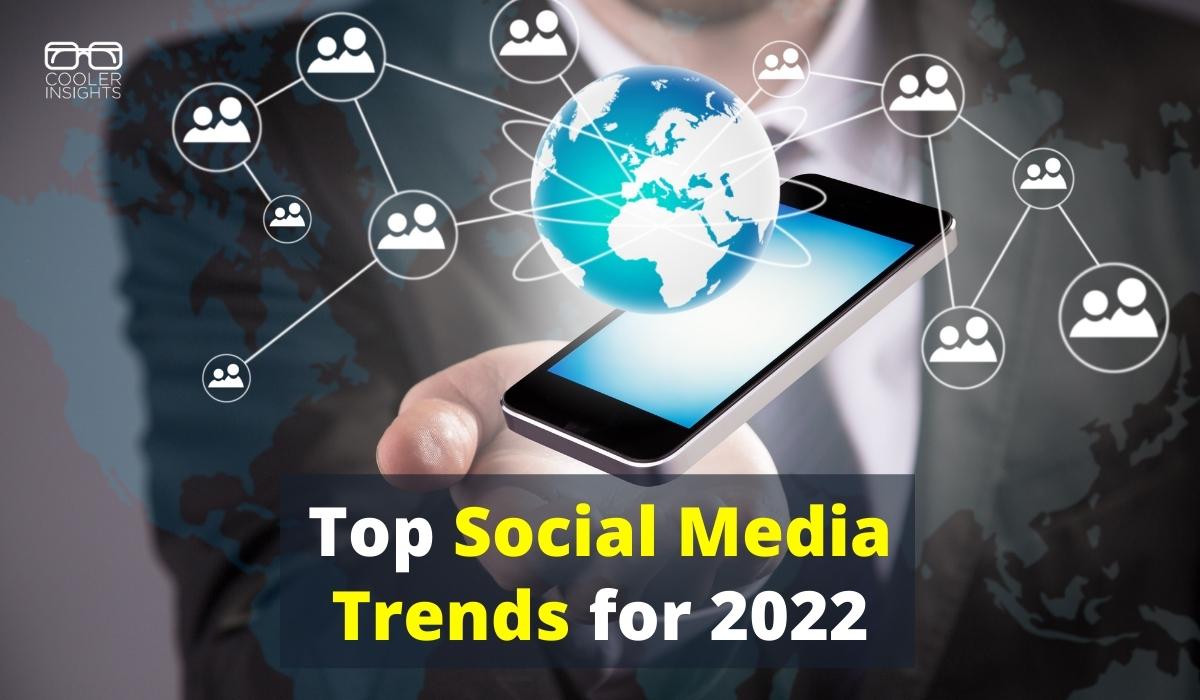 What are the major social media trends in 2022, and how can you take advantage of them?
In this article, you'll learn what works (and what doesn't) on social networks like Facebook, Instagram, LinkedIn, TikTok, YouTube, and Twitter for the year ahead.
Before we plunge into the year ahead, let us do a brief recap of how the social media world has changed in 2021.
Review of Social Media in 2021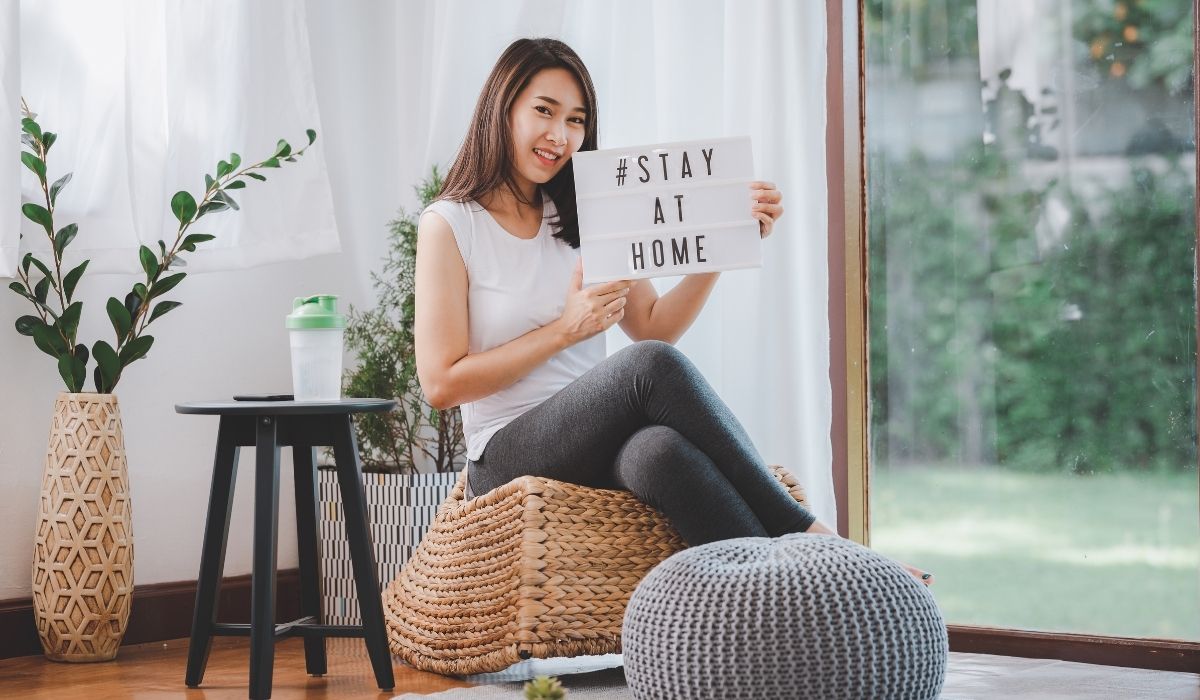 With COVID-19 and its multiple variants emerging globally — alpha, beta, delta and now omicron — much of 2021 was spent in lockdown or Work From Home (WFH) mode.
Countless consumer businesses in retail, F&B, tourism, hospitality, entertainment, health & fitness, and office services were affected. Savvy ones pivoted online, while the less savvy ones no longer exist.
With the decrease in footfall due to social distancing measures, online shopping continued to take on a new shine. Brands like Lazada, Shopee, Shopback, Amazon and other online malls enjoy record sales, with much of it driven by social advertising.
As eCommerce grows, social media becomes increasingly crowded with ads. Brands that do well focus on addressing customer pain points and demonstrating the qualities of their product or service in an easily digestible visual manner.
Instagram has also gone full-force into video and messaging. To compete against TikTok, Instagram chief Adam Mossieri announced that Instagram will no longer just be a square-shaped photo sharing app.
I also see LinkedIn becoming more social — users are now sharing more non-work related content on the platform. Some view it as a "less toxic" and "apolitical" version of Facebook.
One thing though — tracking across channels became more difficult with the increase in privacy issues (eg GDPR and iOS 14.5 and iOS 15 updates). Most Apple iPhone users opt not to be identifiable, making conversion ads that depend on pixels and tags less effective.
Beyond these trends, we have also witnessed major changes on the following social networks:
Instagram Reels (a copycat version of TikTok) offers a nifty auto-caption sticker to instantly create subtitles
Instagram Stories now offer clickable link stickers to all accounts (no need to hit 10,000 followers anymore!)
Instagram posts and stories can now be created on a desktop!
Facebook's Planner, Publishing Tools and Creator Studio makes it easy to publish and track posts on a single platform
Facebook shuts down face recognition (likely privacy issues) but aims to go into the meta-verse!
LinkedIn has discontinued Stories, and has a new feature called Cover Story — a 30-second video you can record using a mobile
LinkedIn's Creator Mode puts your content upfront on your profile — ideal for prolific and regular content creators
TikTok has expanded its advertising options, with more opportunities to target users across the funnel
YouTube is now putting more emphasis on short videos (called YouTube Shorts), giving Instagram and TikTok a run for their money
YouTube's dislike counts are now hidden — a much needed change to disempower haters and flamers!
Twitter has updated its UI to be cleaner and more noticeable for users
Both Facebook and LinkedIn have launched audio rooms. The success of these remains to be seen (Clubhouse anyone?).
Given this backdrop, what are the top social media marketing trends in the year ahead? Let us look at them in detail.
#1 Video First on All Platforms
Videos killed the radio (and the blogging) star — and they're ubiquitous on social media channels.
From Facebook and Instagram, to Twitter, LinkedIn and certainly YouTube, videos are the preferred content.
To ride this trends, you'll need to streamline video production for your brand:
Ephemeral Videos: On platforms like Stories, focus on

spontaneous point-and-shoot videos

using your mobile phones. Aim to share them multiple times a day. Dimensions/aspect ratio = 1080 x 1920 Pixels
TikTok/Reels: For these videos, selfie-style "How To" educational videos work well (see how I've done it here). Dimensions/aspect ratio = 1080 x 1920 Pixels
YouTube: Focus on longer video lengths of 7 to 10 minutes. Dimensions/aspect ratio = 1200 x 720 Pixels (HD) or 1920 x 1080 Pixels (Full HD)
Facebook/Instagram/LinkedIn Feed: Short 1 to 3 minute videos, focused on either relationship building, storytelling, or education. Dimensions/aspect ratio = 1080 x 1080 Pixels
Regardless of the channel, you need to make sure that the first 1 to 3 seconds of your video grabs their attention! Use a big movements, sound, as well as moving text to grab their eyeballs.
#2 Longer Conversion Cycles
With more content clutter on your user's feeds, it now takes more touchpoints to close a sale — as many as 8 to 12 touchpoints over a 3-6 month period (or longer).
This doesn't just apply to B2B businesses but B2C ones as well, particularly for higher-priced items.
With this in mind, consider running your ad campaigns for a longer period of time, and use multiple ad creatives and offers to reach your audience.
You should also consider retargeting ad campaigns as a strategy, given the need for multiple exposures prior to a sale.
#3 Social Media as the New TV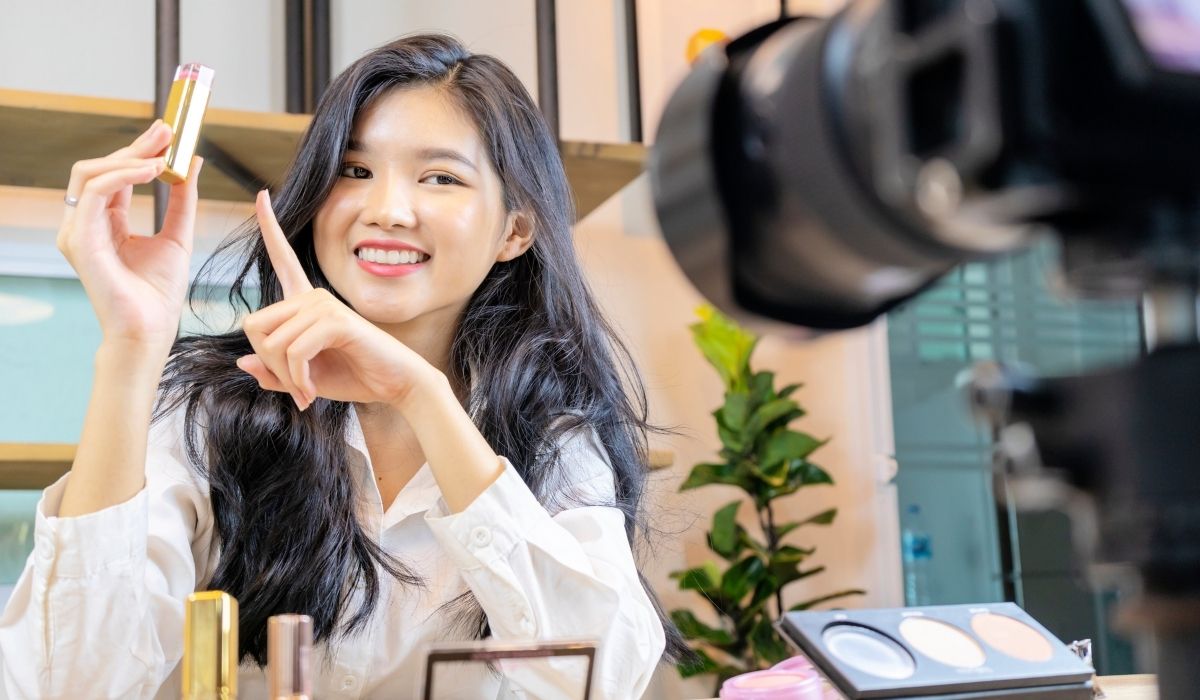 As videos take centre-stage, more users are treating social media like the new television.
This doesn't just apply to YouTube, but every other social media channel including Pinterest.
Here are some tips to make your social media pages and groups more "television-like":
Narrow down your topics to a specific genre (eg vegan cooking videos as opposed to whatever-I-feel-like-posting)
Be consistently sharing content, like once per week on YouTube, or daily on TikTok, Instagram and LinkedIn
Apply the principles of storytelling to entrance your audience
Monitor your audience metrics: total views, total minutes watched, average percentage of videos watched, reactions/comments/shares, clicks etc
Ascertain the demographics (and if possible interests) of your audiences and tailor your channel accordingly
#4 Go Beyond the Newsfeed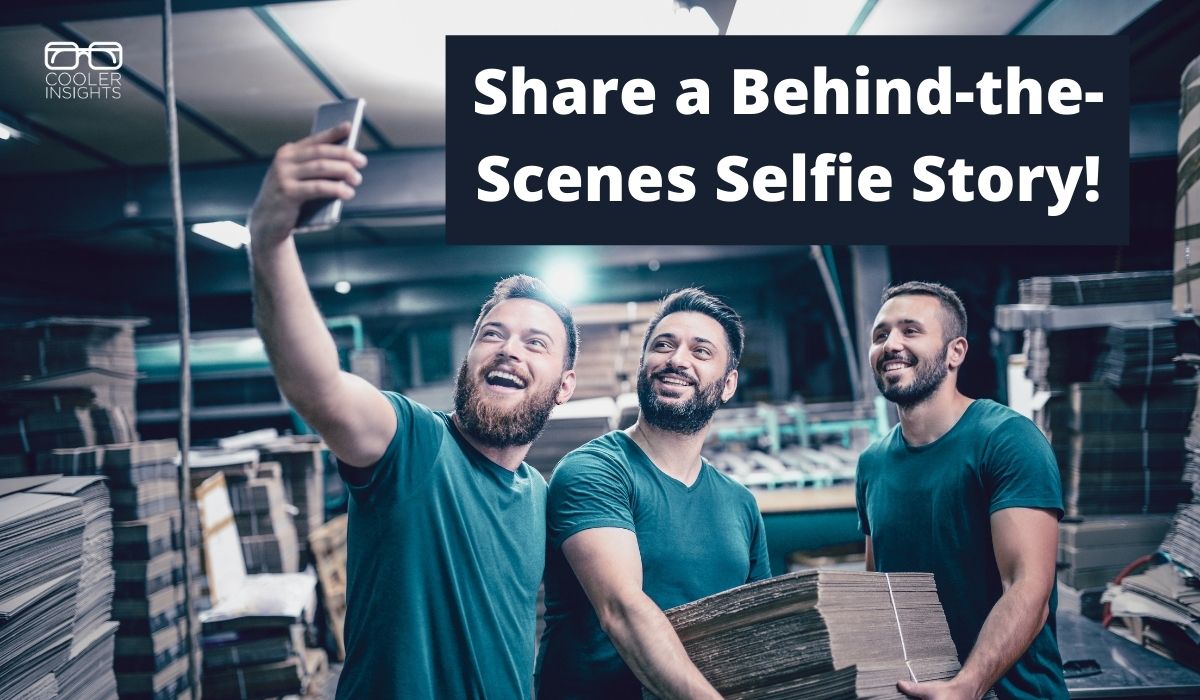 The days of the newsfeed being the main content consumption channel is over.
From Facebook Watch, Instagram Explore, to Instagram Stories and TikTok's For You Page (FYP), serendipitous consumption is the thing.
With this in mind, go beyond traditional newsfeed posts or ads.
Snap yourself behind-the-scenes and share a Facebook or IG story. Tag a couple of friends when you post on LinkedIn, soliciting their opinion.
Engage in actively commenting and reacting on other people's posts — particularly those who may be your potential customers, but also colleagues in your industry.
Reshare other people's posts on your Stories, and tag them if you're featuring them on your TikToks or Reels.
#5 Snackable, Swipeable, Thumb-able Content
With attention spans smashed to smithereens, you need to get your message across super fast.
Create bite-sized content that immediately grabs attention and is easy to consume.
Carousel Posts: Turn your content into swipeable posts
Bite-sized Video tutorials: Keep them short, succinct and spare — use the text captions for details
Story series: Create a stories on IG and FB that provide step-by-step help
Square-shaped infographics: Make your content easy to digest and visual
Animations: Use these to turn complex processes into simpler concepts
#6 Prioritize Audience Interactions on Social Media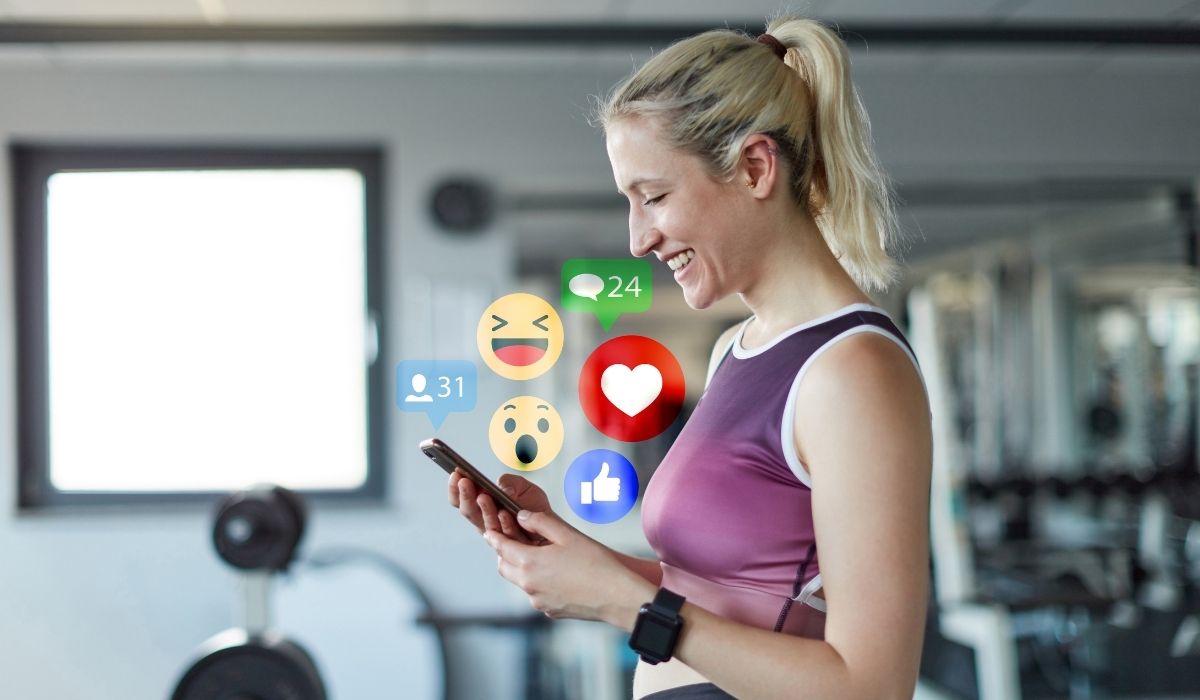 If you haven't already noticed, there seems to be a slight bump in organic posts getting traction on Facebook and Instagram.
I've seen this not only for posts from friends, but those from pages and groups that are highly engaging.
Indeed, posts with better engagement will do well on social media. Here's what you should do:
Make your content conversation-worthy: focus on the latest news topics and relate it to your brand (see newsjacking)
Conduct polls and quizzes on your Instagram Stories
Interact on the posts and stories of your top fans — give them a reaction or a comment
Use the poll feature on LinkedIn to engage audiences (but keep it relevant to your business)
Occasionally, harvest user-generated content (UGC) with contests
Tag your followers or fans if you reshare their posts on social media
#7 Match Content Types to Customer Stages
With myriad content formats and styles out there, you can create and curate different types of content to reach different audiences.
This means putting more emphasis on varying your content to build a warm audience on a specific social media marketing funnel.
Have a look at how you can do so across the social engagement ladder for Instagram.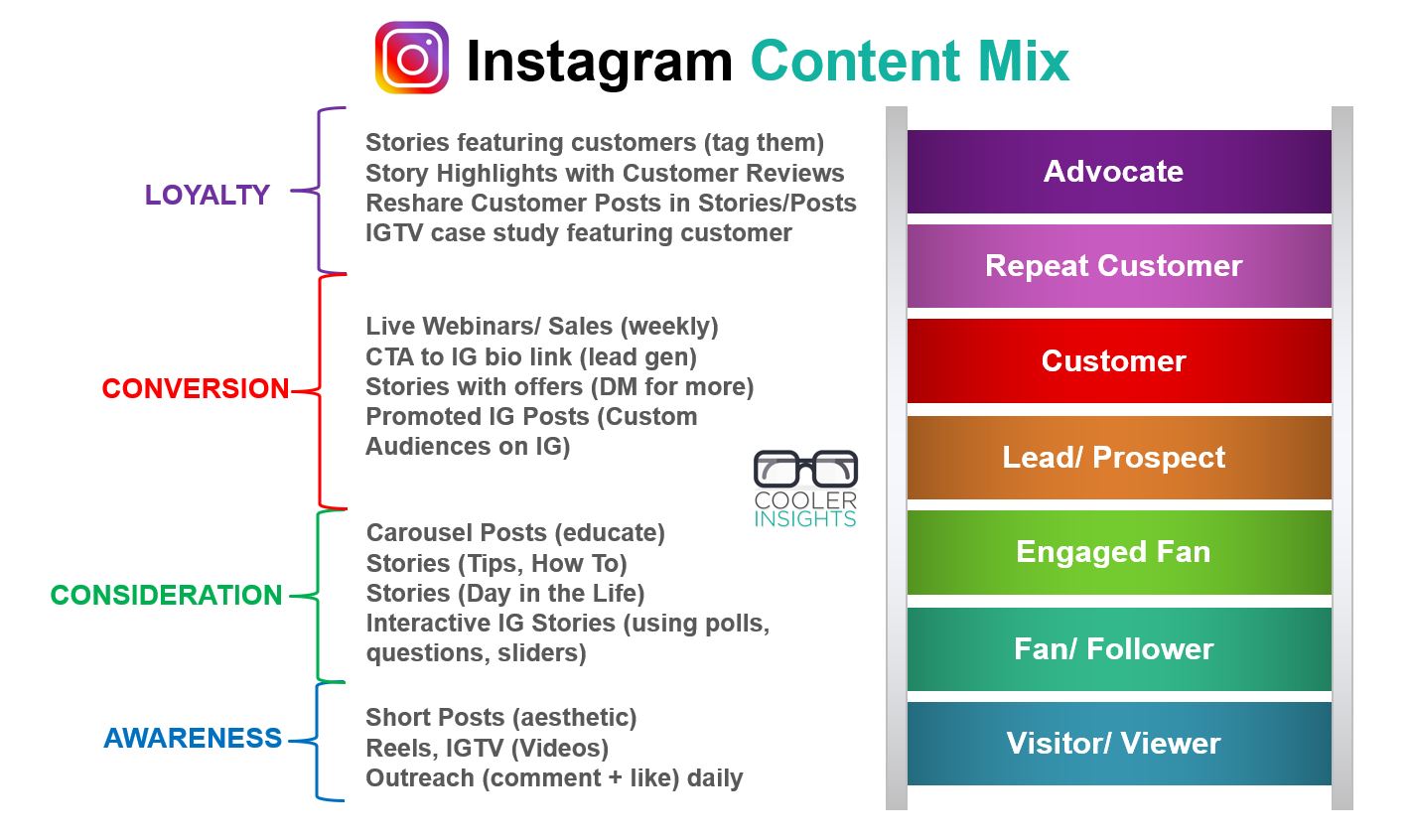 Awareness: Focus on short posts, reels and videos; reach out to other accounts by commenting and liking their posts
Consideration: Focus on educational posts on your feeds, as well as IG Stories; interact on IG stroties
Conversion: Go Live and use those to drive sales; include offers on your IG Stories as well as promoted posts
Loyalty: Turn the spotlight on your customers — tag them, reshare their stories on your stories, and do case studies on IG posts
While cross-posting and cross-selling of other social networks are certainly important, I foresee that getting your customers to take action within the social network itself (as opposed to linking them out to a website or landing page) may become more key.
(You can learn more about the different social media funnel types by signing up for my social media marketing course here.)
#8 Platform-Specific Retargeting
To counter iOS 14.5 updates (resulting in Facebook pixels, Google and LinkedIn tags working less effectively), you need to warm your audiences up within your social media channels.
This means not only doing Conversion ads, but investing in ads that help you to gain more social proof and brand trust. Remarketing will thus be done more and more within each social network
They may include engagement ad campaigns focusing on video views (Facebook and Instagram), traffic (Facebook, Instagram, LinkedIn), leads (Facebook, LinkedIn) and engagements.
Do also consider uploading customer lists (ensure that you follow PDPA rules) so that you can better retarget leads or members of your email lists.
#9 Livestream Goes Mainstream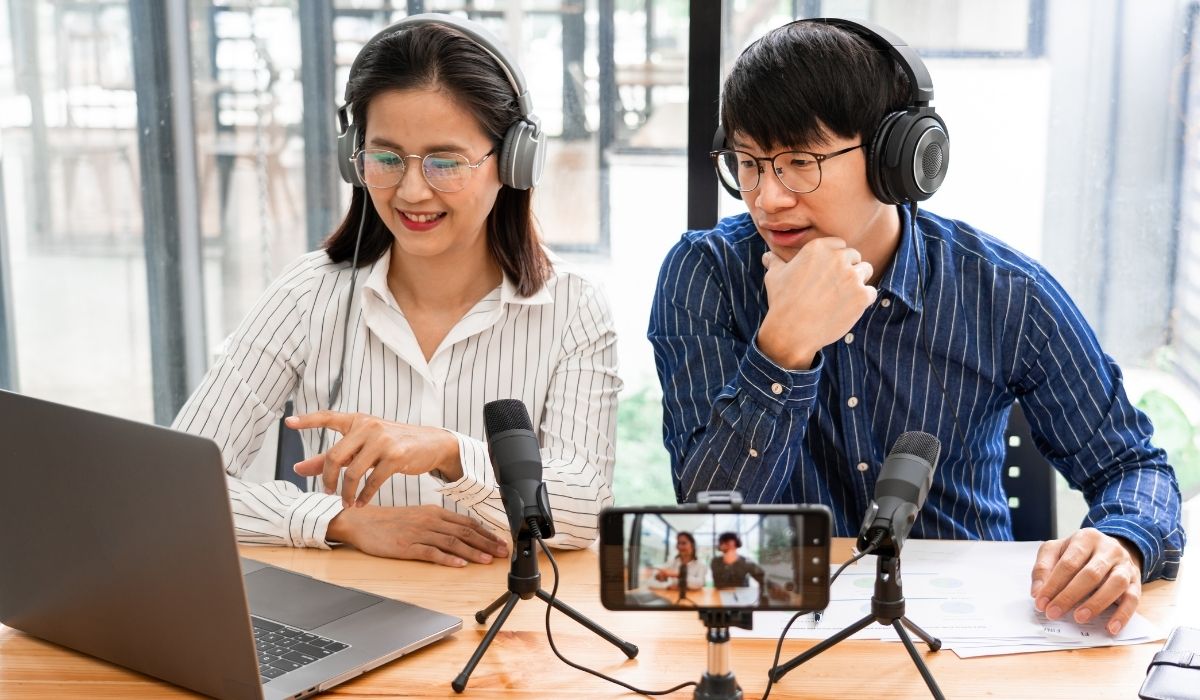 Going "live" is no longer a novelty. Livestreaming is available on every major social media channel: Facebook, Instagram, LinkedIn, TikTok, YouTube, and Twitter.
However, going live doesn't just mean pitching a product — you can use live-streaming videos in multiple ways to build brand affection:
Do a walk-through of your new factory, shop, office or house-for-sale! (Ensure that you use a gimbal for stable videos)
Turn the camera on as you work on your latest product — these work especially well if you're an artist, crafts-person, chef, or engineer working on a prototype
Do a live webinar where you share helpful tips and tricks (keep it within 45 minutes in total, with enough time for Q&As)
Conduct a live interview with an expert panelist — use a tool like Streamyard to multi-cast your live video on multiple social networks like Facebook, YouTube, and LinkedIn
#10 Social Media Ads are a Must
As organic reach drops significantly across all socials, businesses and brands need to invest more in social media advertising.
This goes beyond conversion-focused campaigns to include Awareness building, Consideration gaining, and Loyalty fostering stages of the funnel.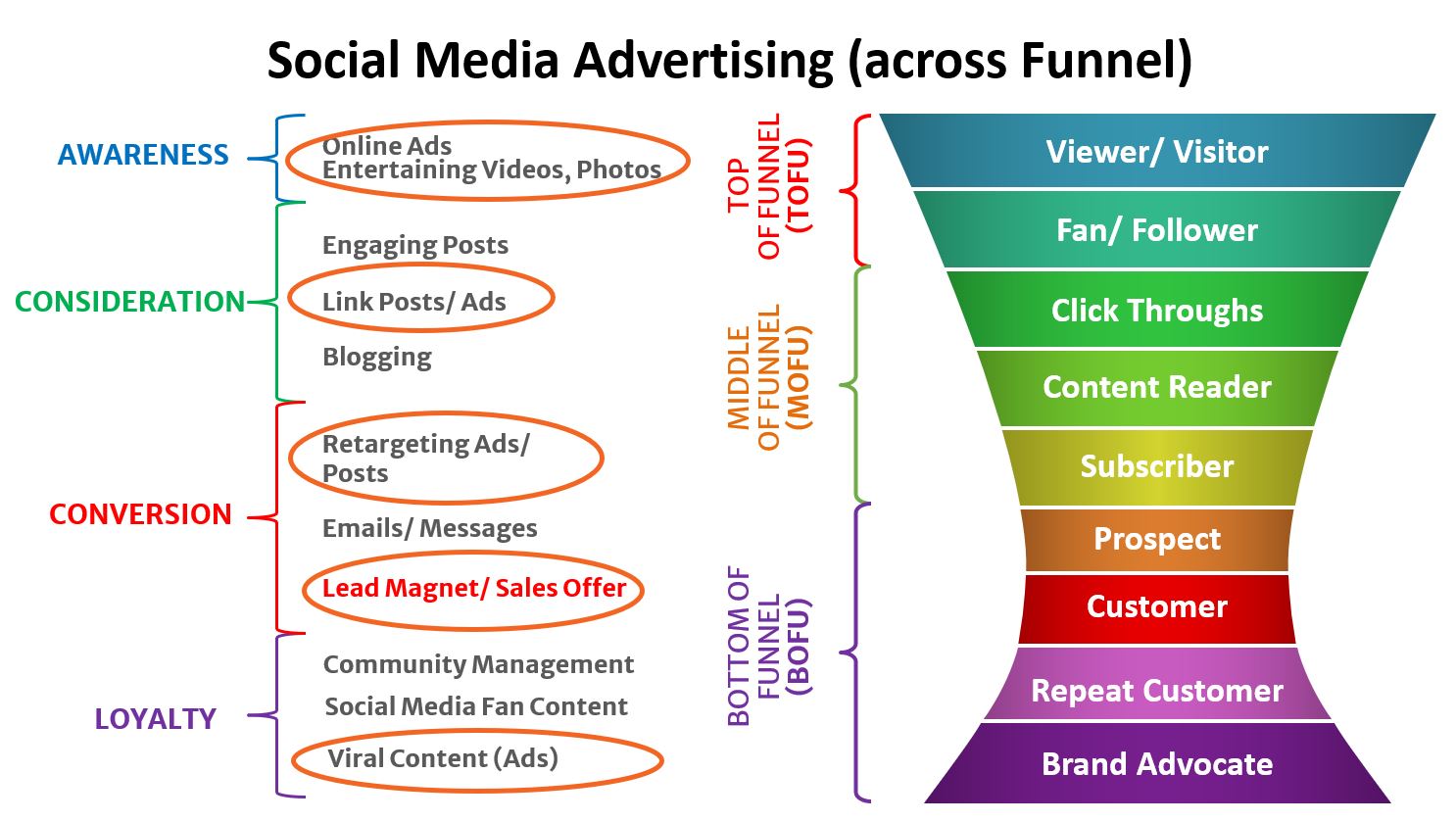 In thinking about social ads, you need to make them native (ie not look like ads) so that your audiences will click on them.
Apportion roughly 25 percent of your ad budget on building awareness and consideration, and 75 percent on conversion and retargeting.
#11 Brands Need to be Personal and Personable
With Stories, Reels and TikToks rising to the fore, spontaneous shoot-from-the-hip selfie videos are rising to the occasion.
Virtually every brand — including many Fortune 500 companies — are getting their team members to shoot and share videos. These are scrubbed of corporate speak, and often involve a dash of humour, wit, and irreverence.
Have a look at how Zoom does it on its TikTok channel here.
Conclusion
And there you have it — the top trends in social media marketing that have emerged in 2022!
Like many of you, I'm aware that there are strong pushes to make Augmented Reality (AR) and shoppable posts more prominent on social networks like Facebook and Instagram. However, I'm still watching to see how these technologies roll out.
What are your forecasts like for the year ahead in social media? Which social media content and engagement strategy would you place your bets on?
Let me know in the comments below!