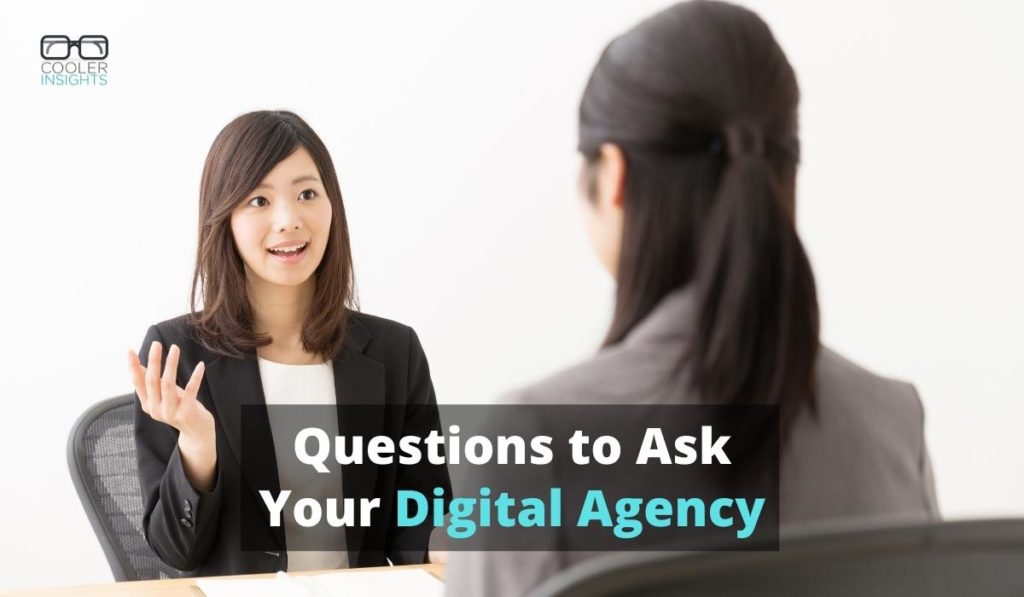 Digital marketing can be a huge boost to your company, regardless of its size.
However, you need to choose the right digital marketing agency—the quality of your agency partner's digital marketing content can make or break your business.
But how do you choose the right digital marketing agency to work with? What are the questions which you should ask?
Why Hire a Digital Marketing Agency?
Today, a significant part of digital marketing comes in the form of content created for social media platforms such as Facebook, Twitter, Instagram, LinkedIn, and newer ones like TikTok.
You should also consider how effective your website works to convert your visitors to leads and customers—from ranking for the right SEO keywords, portraying the right brand identity, to optimizing for conversions.
Your content should be of a professional standard to positively impact your business. Otherwise, you're wasting time and resources, and even risking the reputation of your business.
Rather than do it alone, consider working with expert digital marketing agencies. You can do so by handing them the responsibility of creating this content, running your ad campaigns, and bolstering the efforts of your in-house marketing team.
Before you do so, however, you need to pose the following questions to your shortlisted agencies:
Why Is Digital Marketing Important?
While you may have an idea what digital marketing is and why it is crucial to your business, it's worthwhile to find out precisely what these agencies believe.
Their responses will likely give you a good idea about their knowledge and dedication to getting results for their clients.
If your shortlisted agencies do not have a well thought out answer to this fundamental question, they're likely to either be inexperienced in this industry or don't care enough.
You might find, though, that even if you're experienced in the world of marketing, these expert agencies might be able to give you a fresh take on this topic, teaching you something new in the process.
What Platforms Do They Specialise In?
Many quality digital marketing agencies understand the need of having experience across multiple popular platforms and adaptability to create content suitable for different formats.
Ideally, the agency you want to work with will be experienced with many platforms—they shouldn't just focus on a single platform or channel.
This depends on who your target audiences are and which platforms they tend to use. The more platforms they can create content for, the better your reach can be—especially if you plan to expand your target audience in the future, drawing in people from different age groups, genders, cultures, and nationalities.
What Type Of Content Do They Create?
As well as the platforms they generate content for, it's essential to ask what type of content they create.
First, you'll want to identify if they do graphic design, filming and editing, audio marketing for radio and podcasts, or all of the above. The better the options they provide, the higher your chance for successful, effective marketing within your business.
It's also worthwhile for you to find out what their style is like and what sort of content they can create.
Are they adept in creating humorous videos but lack the experience in creating professional, corporate content? Or do they try to deliver a more serious edge with their videos and designs?
Decide on the tone of your content, and remember that your audience can sway this. If businesspeople are your target, it's often better to take a more formal approach without becoming a robot.
Still, if your target market is the general public, it may be worth having a bit of fun with your marketing when appropriate.
Why Do They Think Their Services Could Improve Your Business?
Before you delve into specific questions that you feel might be more complex, consider searching to see if they have a blog answering some of these questions.
First of all, this will provide you with some useful additional information and even guidance for your digital marketing team if you have one.
Conducting your own research into this topic will also save both sides time and effort, allowing you to all focus your efforts on creating great digital marketing content.
You'll also be able to figure out exactly how much expertise and knowledge they have surrounding this topic.
What Sort Of Success Have They Had With Other Clients?
A great way to understand the ability and potential of a particular agency is to ask them about the work they've done for previous clients.
Ideally, you'll want them to provide you with examples of their work combined with a complete analytical study of the effectiveness of specific campaigns.
If they're hesitant to showcase their work, it could be a red flag, suggesting that they're either inexperienced or have had poor responses from their work.
Work with an agency that is proud of the work they produce, and you'll feel much more confident in the work they'll be providing for your business. Ask for their credentials and testimonials.
Do They Handle Social Media Management?
Another critical aspect of working with digital marketing agencies is whether they create social media content for clients or are capable of managing your social media channels.
This saves you time and resources—you wouldn't then need to worry about having your own in-house social media management.
Creating content for someone else to schedule may result in the content losing its potency. This happens when your social media manager doesn't fully understand the intent behind your content.
Solve this problem by appointing an agency to create your videos and graphics, write the copy, and schedule your social media posts. This helps to cut out a lot of steps, and allows them to get the right message across to the audience.
Remember though that you need to jointly plan and communicate with your marketing agency to ensure that your content and campaigns are done correctly. In this regard, it is useful to arrange regular meetings to collaborate on your content and direct the process in a way that's right for your business.
What Is Their Payment Structure?
Incorporating outsourced digital marketing into your budget isn't necessarily going to be cheap. You may want to find a good balance between affordability and quality.
If you're merely looking to cut corners to boost your profits, you should remember that marketing is one of the essential aspects to generating success for your business.
Ask about the payment structures these agencies are offering. Often, agencies provide different tiers of service. You can reduce your outsourcing costs if you do not pick the highest tier services.
At the same time, be mindful of extremely low cost agencies—these may give you a "templatized" solution or provide the low quality campaign ideas, designs and content.
Choose the right option for you but be mindful about what you'll benefit from. While choosing a higher tier than you need could be a waste of money, choosing one that's only good enough will impact the quality of your overall marketing, risking both growth and profits.