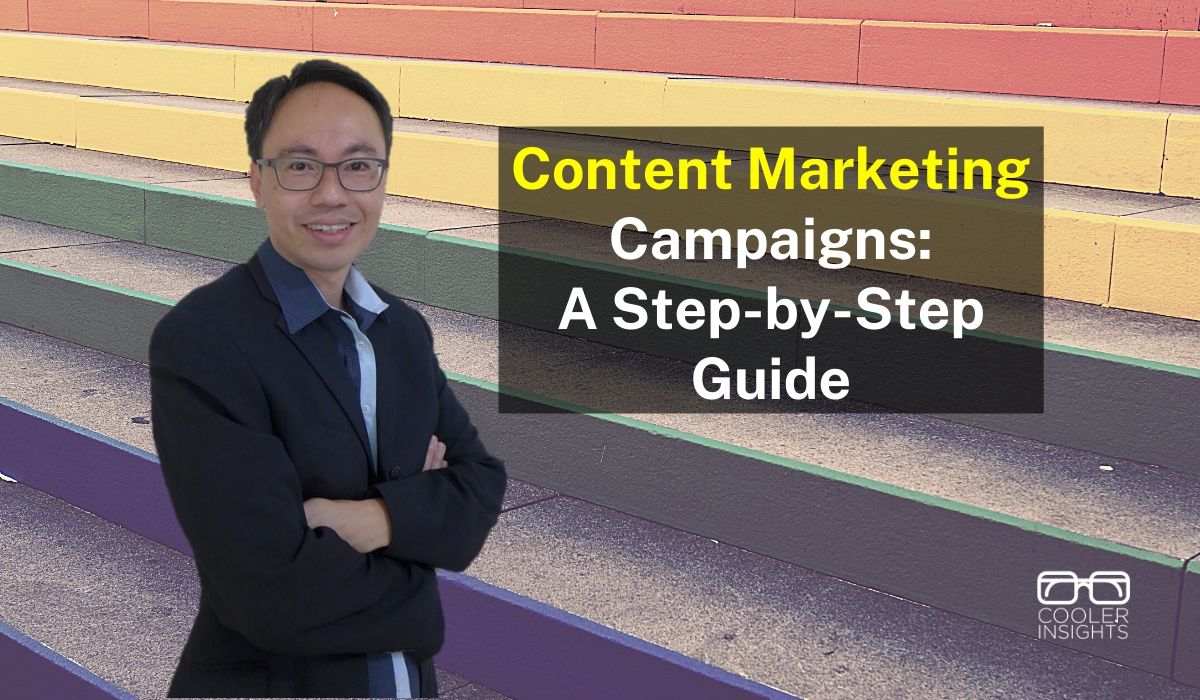 One of the greatest challenges in launching any content marketing campaign is this:
How do you do it in a systematic, organised and sustainable fashion?
What should you do to choose the right marketing goals, select the right content marketing channels, develop the right content, and establish the right content publishing schedule?
As the saying goes, if you fail to plan, you'll plan to fail. This is certainly true in the hyper-competitive world of digital marketing.
Developing a content marketing campaign strategy helps you to improve your marketing performance.
It ensures that every content piece triggers the right action in your audiences—addressing their specific informational needs as they journey towards becoming your paid customer.
Today, you will learn a simple 7-step approach to craft an effective content marketing campaign strategy for your B2B or B2C business:
Define your customer's buying journey
Align content marketing goals to your customer journey
Establish the different goals, channels, content pieces and KPIs for each stage through a content matrix
Map out the different pieces at each stage in your content marketing funnel
Determine the hooks and Call To Actions (CTAs) for each piece
Craft the content pieces themselves
Schedule and publish your content pieces
Ready to put together your content marketing plan? Let's go!
#1 Map Out Customer Buying Journey
In thinking about how you could attract and convert customers to your business, consider your customer's buying journey or process. This depends on whether they are consumers or businesses, both of which would go through different stages.
Example: Mother Organising Birthday Party for Toddler
Typically, there are about 5 stages of increasing commitment in a consumer's buying journey from being aware of the problem, all the way to the post-purchase decision.
Let us go through each of them in turn, with an example of a young mother arranging a birthday party for her two-year old.
Need Recognition: This is the early buying cycle stage where your prospective customer identifies a problem or issue that needs to be resolved. For example, it could be a mother of a two-year old who is suddenly aware that her child's birthday is coming in a month's time.
Research Options: Aware of her specific problem, she would search for online options for how this can be resolved. For example, if she is a mother organising a birthday party for her 2-year old toddler, she may consider if she should book a restaurant, have a picnic in the park, or cater at home.
Evaluate Brands/Vendors: After some serious consideration, your prospect has decided that booking a restaurant would be the best available option. After all, she hardly has any time to even take a leak in the toilet, let alone organise a house party. She will then be evaluating the different restaurant options: Fast Food? Chinese? Mexican? Halal? And perhaps the child-friendly amenities available in those premises.
Purchase: At the purchase stage, a customer will normally switch from an emotional attraction to rational thinking. She may consider for example the price vs value of a restaurant's offer, do a simple cost-benefit analysis of the options, and think about the reputation of the establishment.
Post Purchase: Depending on how the birthday party was like, a customer's experience will determine what post-purchase decision she would settle on. It may also result in her becoming a positive or negative advocate for the brand, and determine if she will continue to patronize the outlet in future.

#2 Define Content Marketing Goals
Once you've got your customer buying stages and their various concerns worked out, you need to establish what your precise content marketing goals and objectives are.
The best forms of content marketing goals and objectives are SMART, ie Specific, Measurable, Attainable, Realistic and Time-bound.
Typically, your content marketing goals would come in the following broad categories:
Awareness: Increase brand awareness; improve brand recall; build positive brand associations; trigger brand interest
Consideration: Increase trust and likability; improve clicks, likes, comments and shares; deepen engagement; strengthen fan growth
Conversion: Generate more leads; Enroll members; Get more app downloads; Increase sign-ups; Increase sales; Improve revenue
Loyalty: Growth in number of followers; Grow sales volume; increase in number of social shares/retweets; increase in hashtags; improve repeat purchase quantity/value
This can be laid out in the form of a Content Marketing Funnel as shown below: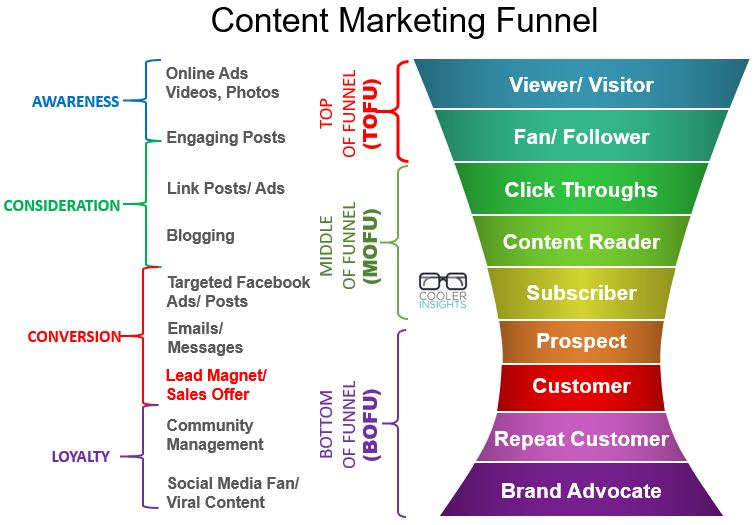 These content goals should roughly correspond to the different stages of your customer's buying journey, and meet the dual objectives of…
Meet the customer's specific content needs
Meet your company's specific content marketing goal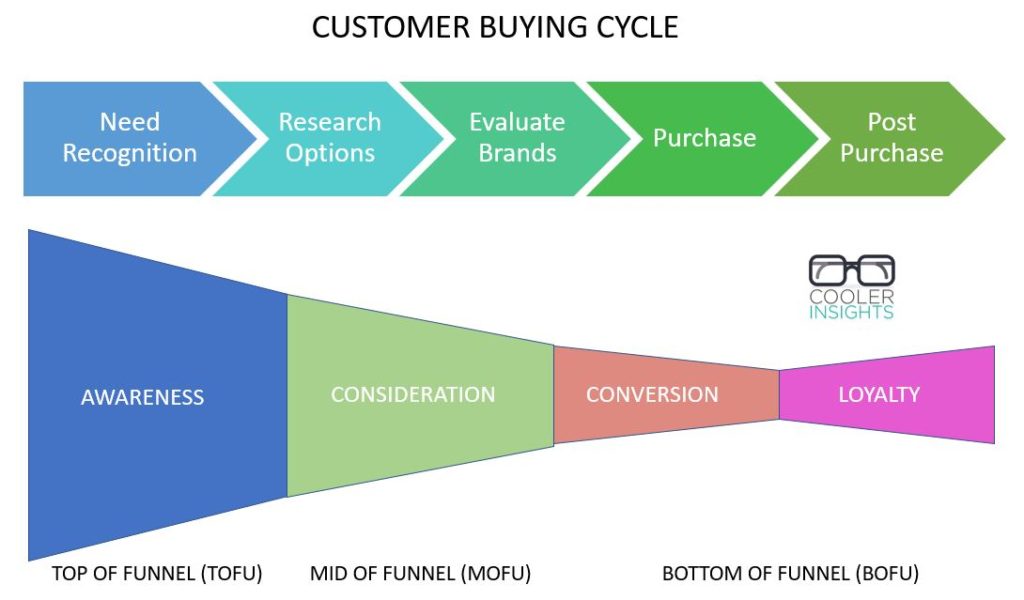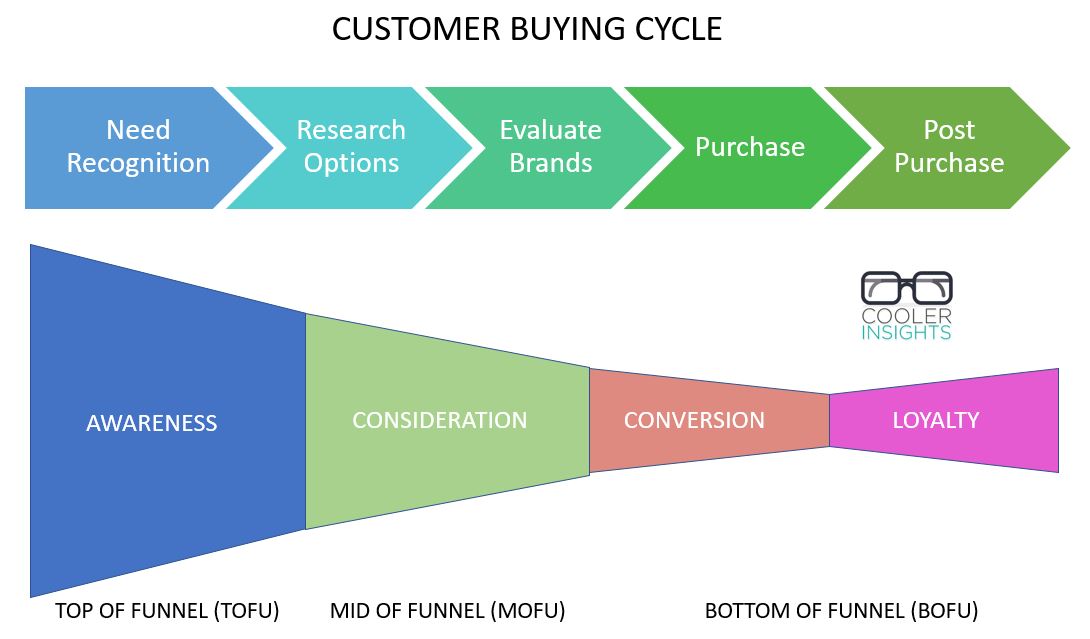 #3 Craft Content Marketing Tracking Matrix
Once you've got the different stages of the Content Marketing Funnel established in terms of the defined customer purchase stages, you need to put your content marketing goals, channels, content types and KPIs/targets into a Content Marketing Matrix as shown below.
In the table below, I have listed some of the possibilities for each stage of the content marketing funnel. However, these are not exhaustive.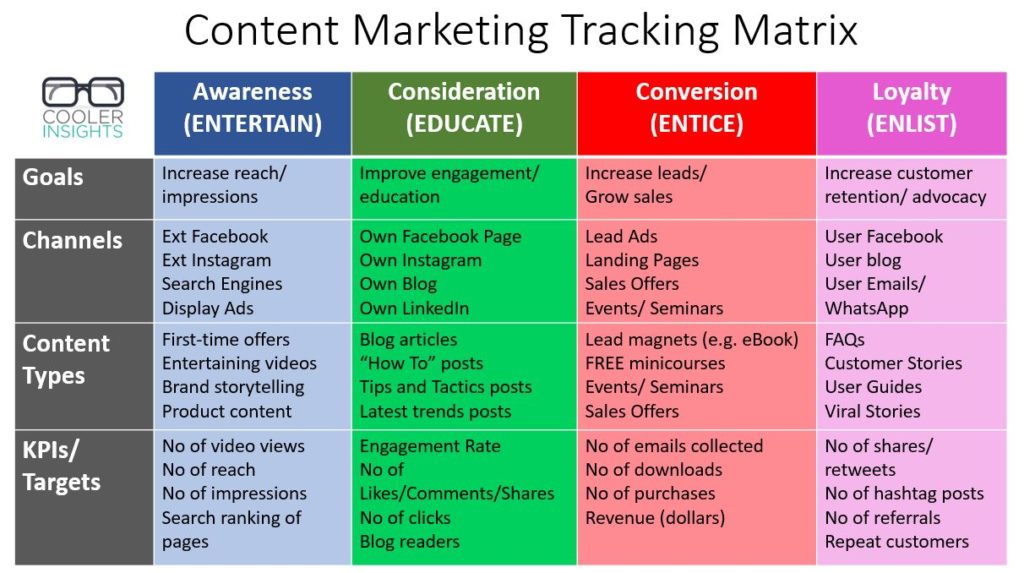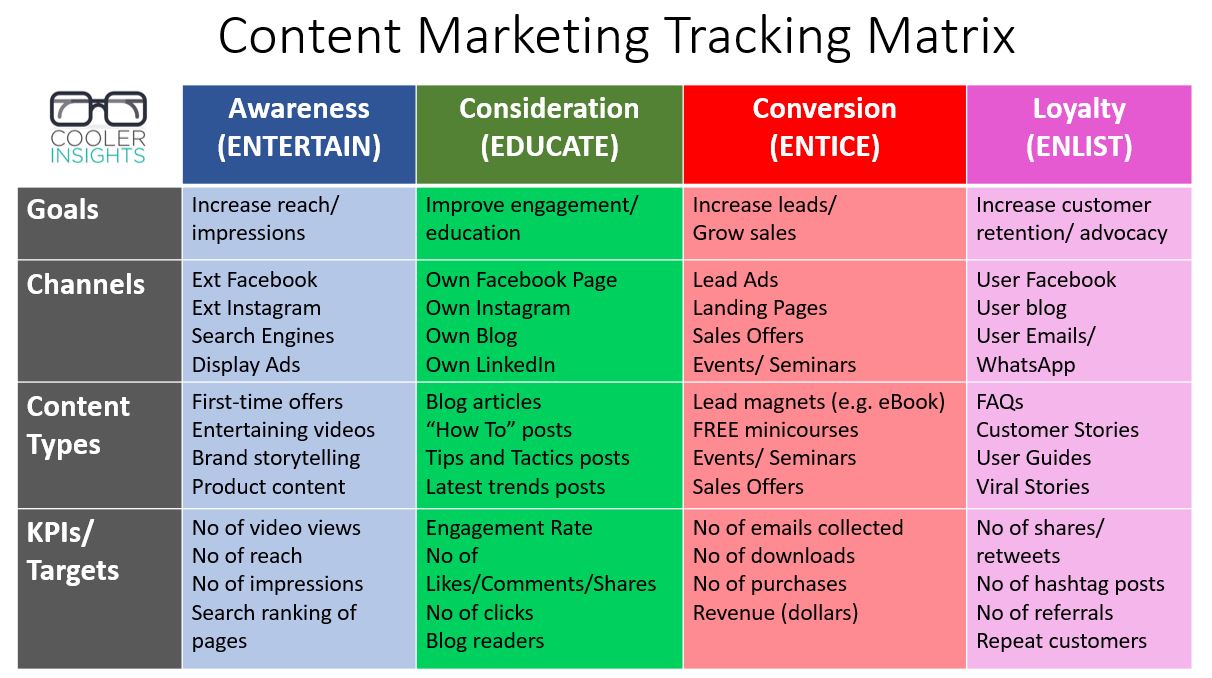 By doing so, you're better able to brainstorm on the different types of content needed for each stage to nudge visitors and readers to become customers and advocates.
#4 Map Out Each Content Piece on Your Funnel
Next, identify the specific content pieces that you'd need for each step or goal along the Content Marketing Funnel. Typically, this would cover Awareness, Consideration, and Conversion goals, with a possibility of extending it to Loyalty.
Lay out each of the pieces that you've identified along your funnel, and ensure that they cover the complete customer journey from start to end. Normally, the end goal is a conversion event like downloading a report, or a purchase.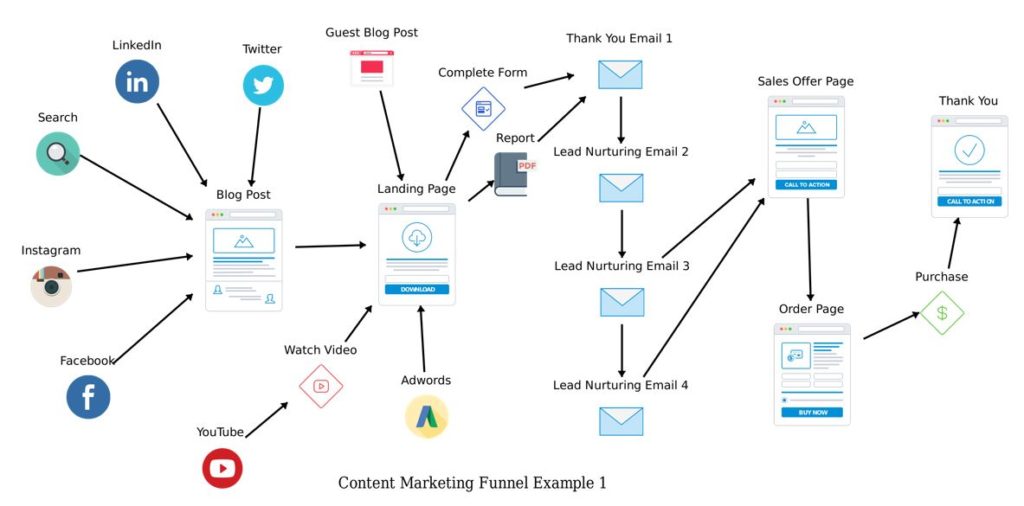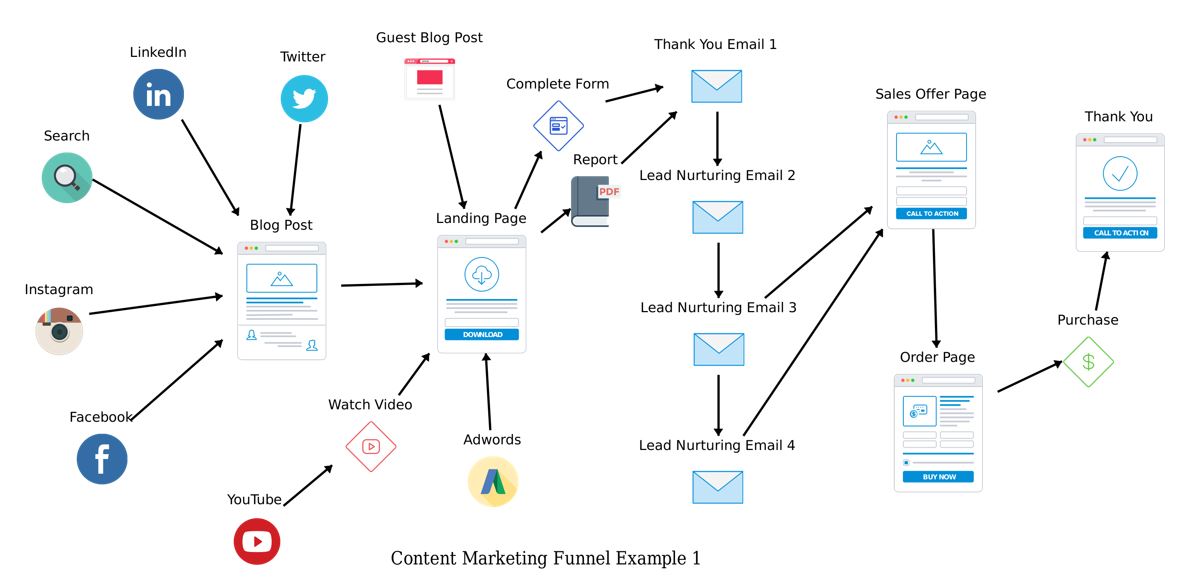 Once you've got all the different pieces laid out on your funnel, you can proceed to dive into the details of each piece.
#5 Plan Your Content Goals, Hooks and Actions
Identify what you wish to accomplish with each content piece. Typically, there are four dimensions here:
Goal: What do you want that specific piece to accomplish?
Content Description: A 1 or 2 liner to describe what it is
Hook/ USP: The value proposition or offer that will get your customer to click on the piece
Audience CTA: What you'd like your content viewer/ reader/ listener to do next.
Doing so helps to guide how each content piece is crafted. It also ensures that each piece is purposeful and attractive, and links meaningfully to the next piece in the funnel.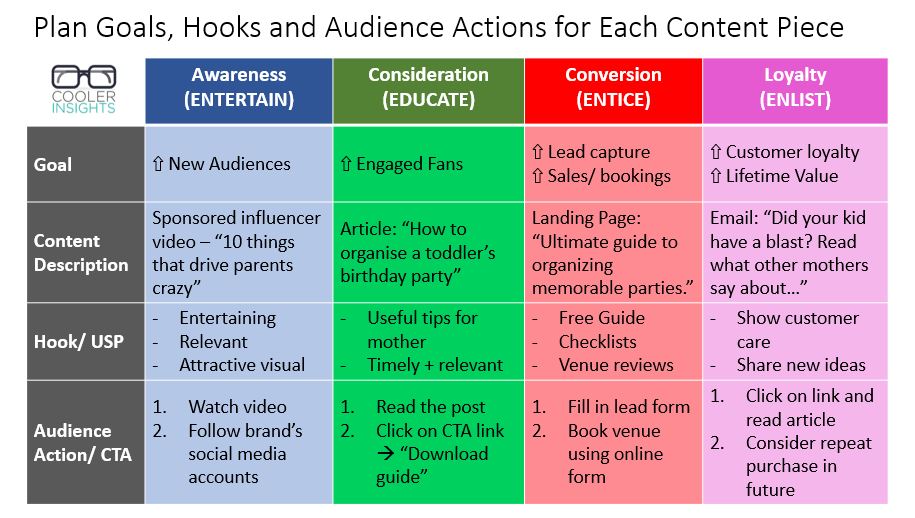 In the example above, I've used the types of content and goals that would satisfy the mother organising a birthday party for her toddler.
#6 Craft Each Content Piece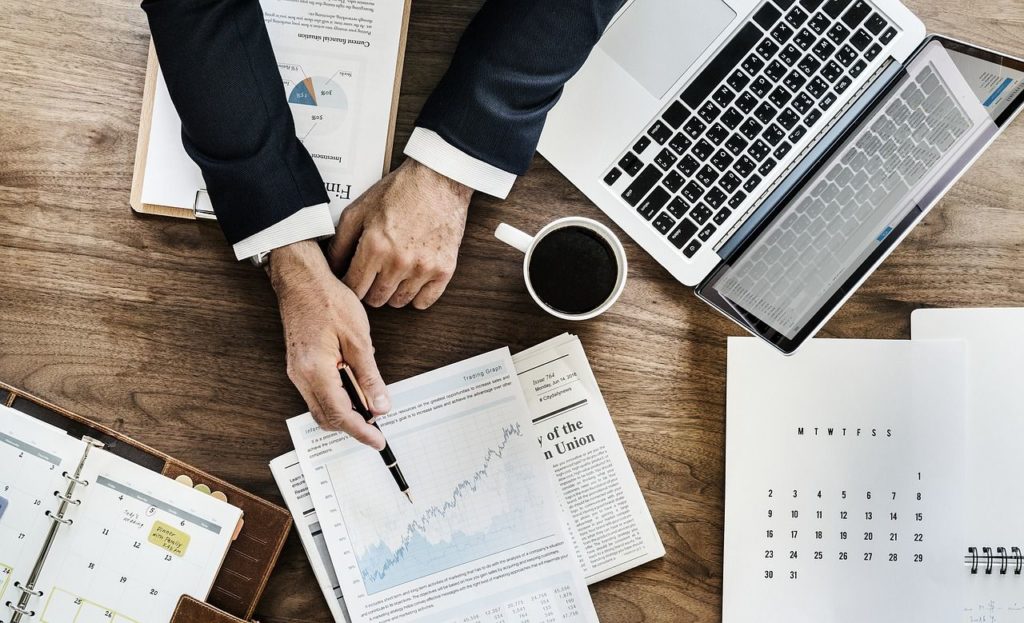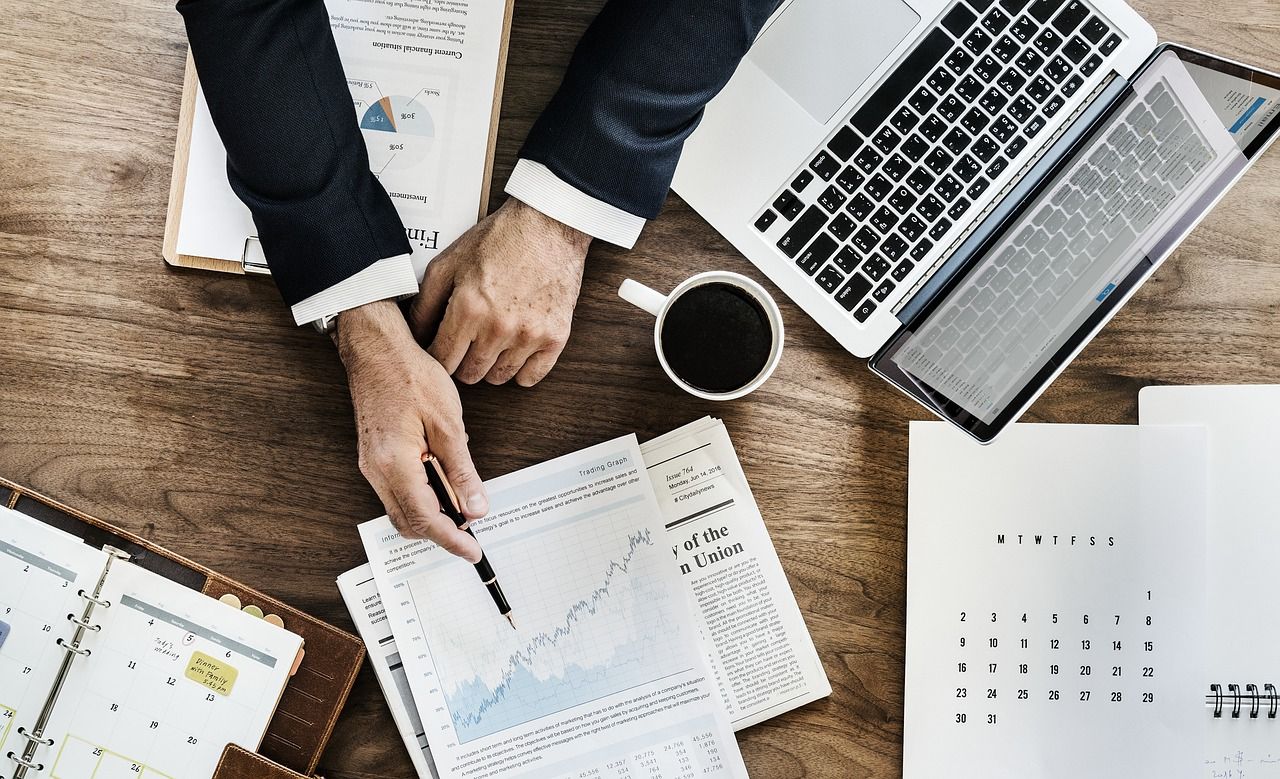 Near, you should craft each content piece according to the intent and actions that you wish to trigger at each stage of the customer journey.
There are lots of best practices in content production that I've crafted over the years⁠—from Instagram Stories, Facebook Ads, LinkedIn posts, blog writing, visual content, landing pages, and a whole lot more.
Go and read through these best practices and distill what's needed for your content.
#7 Schedule and Publish Your Content!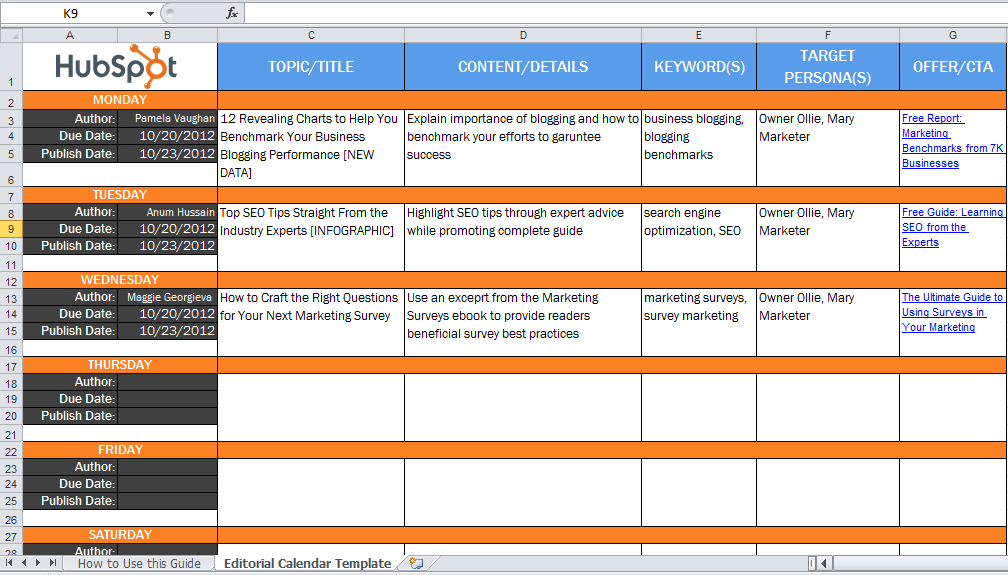 Courtesy of HubSpot
Finally, after all that planning and designing and crafting, your job is to schedule when your content pieces should come out and to publish them.
In developing your content campaign plan, do think about the following:
Officers In Charge: Who are the OICs for the different content pieces? Who will draft, edit, and approve each piece?
Dates and Duration: How much time is needed to develop each content piece?
Platforms and Tools: What tools do you need to manage the content?
Analytics: How will you be tracking and monitoring content performance? Which analytics platform will you use?
Conclusion
Congratulations! You are now ready to plan for and launch your own content marketing campaigns!
By following the 7-steps above, you'll be better able to develop a systematic and process-driven way to roll out your content marketing campaigns in an organised and outcome-oriented fashion.
Wish to Improve Your Content Marketing Results?
Fill in the contact form below for a free 30-minute Skype or Zoom consultation session!