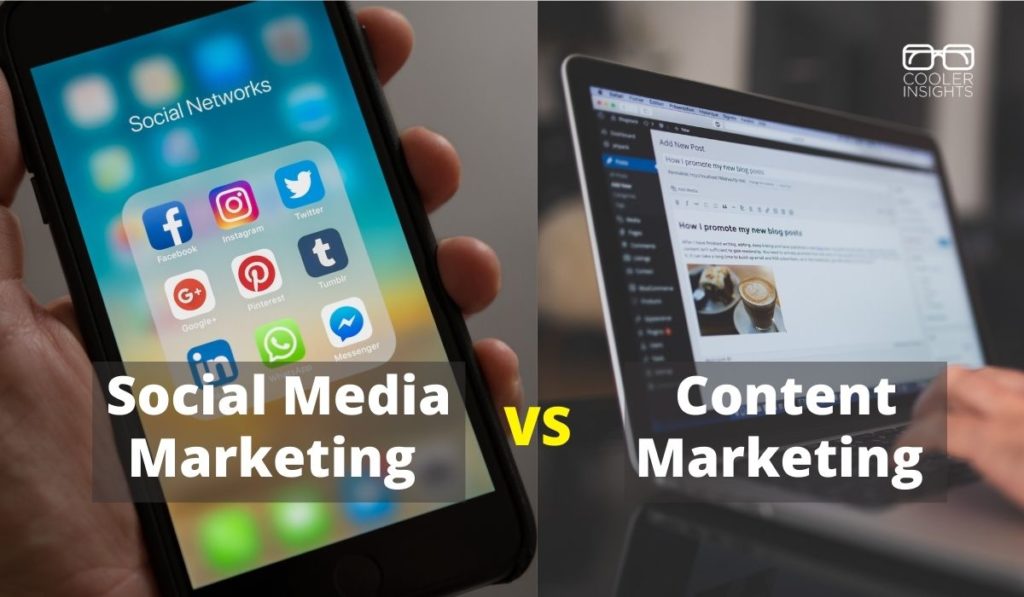 What is the difference between social media marketing and content marketing? Which of these digital marketing strategies work better for your brand?
If you are like many marketers, you're probably confused by the two. After all, you need to create lots of content as a social media marketer, and social media channels like Facebook, Instagram, TikTok, LinkedIn, Pinterest, and Twitter are often used in content marketing campaigns.
In this article, you will learn:
What social media marketing is—and how it works
What content marketing is—and how it works
What are the similarities between social media marketing and content marketing
What are the differences between social media marketing and content marketing
The pros and cons of social media marketing
The pros and cons of content marketing
How to choose between social media marketing and content marketing
Let's get to it now—and banish your bamboozlement!
What is Social Media Marketing and How Does It Work?
Social media marketing is a digital marketing strategy that uses social networking websites like Facebook, Instagram, LinkedIn, YouTube, Twitter, TikTok, and other channels to build your brand, attract leads, and grow your company.
It involves creating engaging social-friendly content that users will engage with and share on their own social networks.
A successful social media marketing strategy often revolves around…
Understanding how your target audiences behave on each social network
Knowing how the algorithm for each social network works
Creating content that is optimized for each social media platform
Understanding how social media advertising works for each channel
Making your content shareable (and hopefully "viral") by adopting best practice frameworks
Building an ongoing relationship with your social media communities
Measuring your ROI on each social media channel
Due to the highly diversified nature of social media audiences—a middle-aged Facebook user is radically different from a "woke" Gen-Z TikTok user—it is critical to brands to nuance their digital campaigns to suit each social channel.
What is Content Marketing and How Does It Work?
Content marketing is a digital marketing strategy that focuses on producing valuable and consistent content that attracts a highly niche audience in a specific topic, region, or industry.
It requires marketers to create helpful and useful content on your website like a long-form blog article, video, eBook, or infographic, and promoting it on various platforms to attract inbound leads and customers.
A successful content marketing strategy often involves…
Having a good understanding of Search Engine Optimization (SEO)
Understanding what your potential customers are looking for—their pain points, problems, and possible solutions
Mapping your customer's buying journey across multiple channels
Optimizing your content pages for conversions
Writing long-form content pieces that are highly valuable, helpful and useful for your target audience
Repurposing your content across different channels
Nurturing a potential customer across multiple touchpoints and channels
Similarities Between Social Media Marketing and Content Marketing
To many marketers, social media marketing and content marketing are one and the same.
For a start, both social media marketing and content marketing primarily exists on online platforms.
Both digital marketing strategies require you to identify a well-defined target audience prior to executing your marketing plans.
Both marketing strategies also require you to create content in a regular, systematic and organised fashion. The best digital marketers in both disciplines follow a structured content calendar, ensuring that they keep to the right themes and topics in their content pieces.
That's not all.
Social media marketing and content marketing both require multiple content types to be produced, published, and shared. These range from articles and videos, to infographics, videos, status updates, to photos.
The other similarity between the two is their use of social media channels to disseminate content. Yes, you do tap on social networks like Facebook, Instagram, LinkedIn, Twitter, YouTube, Pinterest, TikTok, Clubhouse and other channels in content marketing.
Both social media marketing and content marketing also requires you to understand how digital marketing funnels work.
Depending on which stage of the funnel you are looking at—building awareness, cultivating consideration, triggering conversions, or engendering loyalty—social media and content marketing techniques do come into play.
Differences Between Social Media Marketing and Content Marketing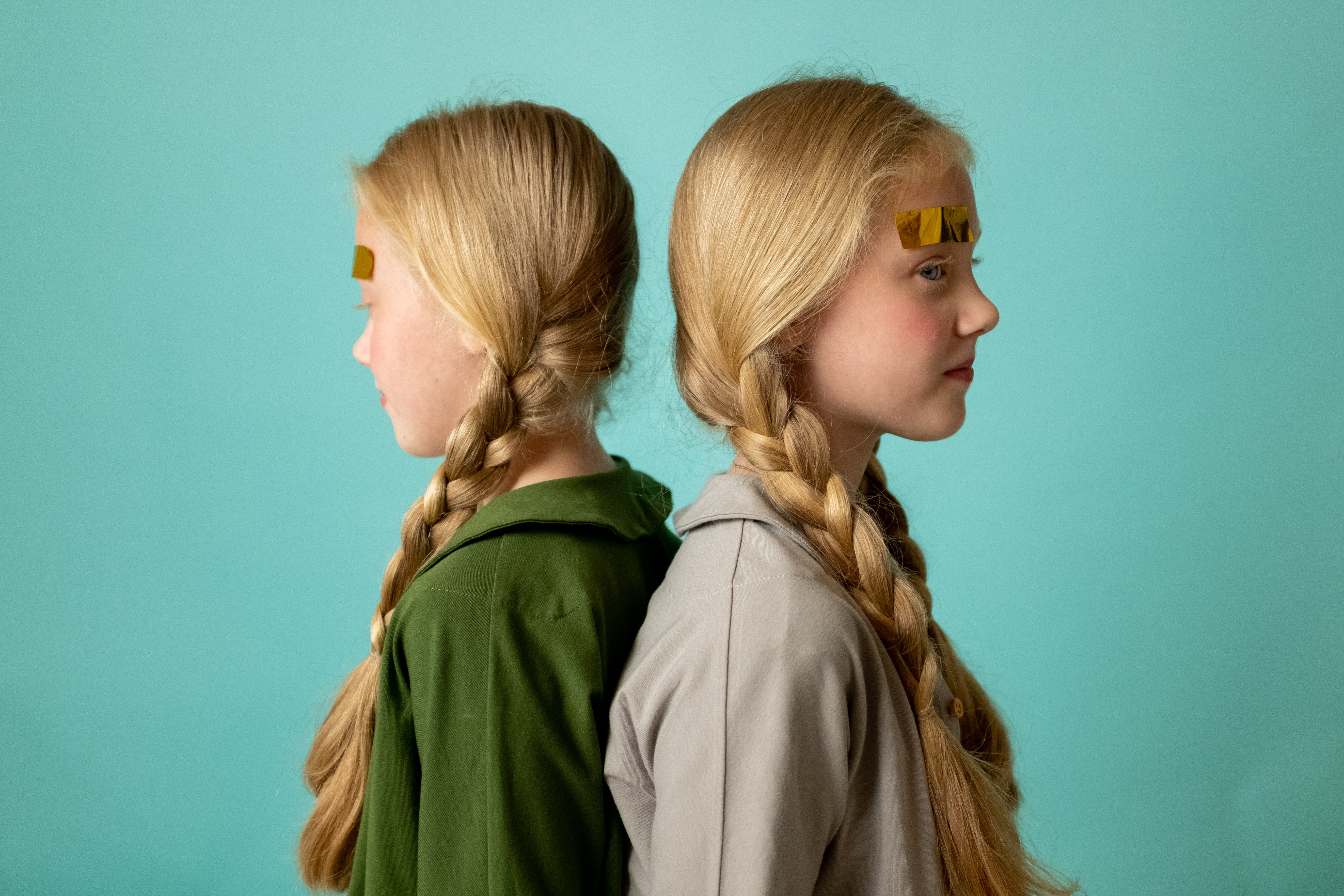 With so many things in common, how then do social media marketing and content marketing differ?
I believe that their main points of differentiation are as follows.
#1 Social Friendly Posts vs Content Hub
Social media marketing specialists usually try to gain mastery in each social media channel. These may be Facebook, Twitter, Instagram, TikTok, LinkedIn, YouTube, Telegram, WeChat, Pinterest and numerous others.
With the constantly changing algorithms, features, and user-interfaces (UI) of social networks, trying to keep pace with social media changes can be a relentless (and breathless) task! As of the writing of this post, ephemeral videos (60 seconds or shorter) such as Instagram Stories, Facebook Stories, TikTok videos, and LinkedIn Stories are the flavours of the month.
Content marketers, on the other hand, focus more on creating content hubs. These are topic-driven in nature, and tend to be long-form pieces (like a 2,000 word article) with multiple subheadings and sections.
Once these content pieces are created—be they a landing page, lead magnet (like an eBook), or a pillar page—they may then be repurposed and packaged for different channels, including social media!
#2 Trending vs Evergreen Content
Anybody who has spend time on Facebook, Instagram or TikTok would realise how quickly things change. A meme today very quickly becomes a memory tomorrow.
Hence, any social media marketer worth his or her salt needs to keep their finger on the pulse of news, current affairs, and pop culture. (Read my piece on newsjacking to learn more.)
What about content marketing? Well, you should certainly still keep your eye on what's hot and happening, but expert content marketers focus more on evergreen topics of interest. These could be the common questions that people ask on search engines, or challenges that frequently pop up in your trade.
#3 Storytelling vs Problem-Solution
Storytelling is one of the most powerful arsenals in your social media marketing toolbox.
Chances are that every other highly engaged post which you see on Facebook, Twitter, LinkedIn or Instagram is an authentic and heartfelt story.
While storytelling is certainly important for web-based content (think of the "About" section of your website), it tends to play second fiddle in content marketing.
Unlike social media marketing, the focus here is on delivering helpful, educational and topic-based content. This helps to attract potential customers through your content marketing funnel, resulting in the building of brand trust.
#4 Snackable vs Searchable Content
Social media thrives on bite-sized, shareable and snackable content. These could be a mere 15-second story on Instagram, a carousel post on Facebook, or an infographic pinned on Pinterest.
Because of their ephemeral nature, social media content tend to have a shorter half-life than web-based content.
What about content marketing? Unlike the former, the focus in content marketing is to generate content that can be easily searched for, bookmarked and referenced.
While you'd certainly want your blog articles or FAQs to be shared, the focus tends to be on being SEO-friendly (and hence searchable).
#5 B2B, B2C and Brand Marketing
As a general rule, companies that operate in very consumer-focused and competitive industries (think FMCG, beverage, F&B, fashion retail, health, fitness, travel) may benefit more from social media marketing than content marketing.
Now I'm not saying that there isn't a case for these companies to build SEO-friendly websites with long-form content pieces. They should certainly do so if budget and time permits.
However, content marketing isn't as effective in getting your brand out there relative to social media marketing. Hence, in every brand-driven sectors, it pays to invest more of your funds on social media campaigns.
What about B2B companies?
I'd probably focus more of my attention on content marketing, using valuable industry and solution-focused content pieces to drive lead generation.
As a B2B company ourselves, we have seen that content marketing (coupled with search) has helped us to attract leads than our social media marketing efforts. (Although the latter probably helped by getting our brand out there.)
#6 Decision Making: Relationships vs Rationality
Social media isn't called social for nothing—channels like Facebook, Instagram, LinkedIn, Twitter, Telegram, WeChat, and WhatsApp (yes chat is also a social media channel) are important relationship building platforms.
This is why community management is such an important job on social media. You can't build an amazing Facebook Group or LinkedIn Profile if you're aloof and uncaring.
In the world of content marketing, customer relationships are also important. However, your prospective customers probably approached you because of your problem-solving abilities—not your sense of humour, wit, or charm!
Pros and Cons of Social Media Marketing
Next, we'll look at the benefits and drawbacks of social media marketing.
a) Pros of Social Media Marketing
Here are some of the most common advantages of a social media led campaign:
Brand building: Nothing beats advertising on social media channels to get your brand name out there.
Attention-grabbing: Want to quickly generate hype and get people to notice your brand? Tap on your social networks!
Catching trends: Fashion-forward and news driven industries work well here. Catch the hype while it lasts!
Potential for virality: Yes, social media platforms like Facebook, Twitter, Instagram, and YouTube are where you go viral these days. Oh, and TikTok of course!
Influencer marketing: Need an extra boot to amplify your reach? Hire an Instagrammer, or engage a YouTuber! (They'll cost you of course.)
b) Cons of Social Media Marketing
Its not all roses in the land of Facebook, IG, LinkedIn, Twitter and TikTok Marketing…
Short-term traffic: Most social posts have a short life-span.
Requires consistent and regular posts: This means that you cannot go "off-the-grid" and hope to still win that blockbuster account!
Community relations: Please do not just "post and ghost" on social media. You'll need to cultivate your communities—and reply to every single comment (even if they're negative). This takes time, effort and manpower.
Pros and Cons of Content Marketing
What about content marketing? What are the advantages and the disadvantages of content marketing?
a) Pros of Content Marketing
Here are some of the best reasons to tap on content marketing to grow your business:
Evergreen traffic: Done in tandem with a well-planned SEO strategy, content marketing can drive long-lasting organic search traffic to your website.
Niche and topical relevance: You can focus your content on the topics that your customer cares about—areas that your firm is especially strong in.
Solution-focused: The right kind of content (eg case studies, step-by-step guides) can showcase your ability to solve specific customer problems.
Establish authority: Content marketing is helpful in building industry brand leadership and reputation
Technical salience: For both B2B and highly technical industries, content marketing helps you to prove your expertise and knowledge
b) Cons of Content Marketing
Content marketing isn't for everyone, however, due to the following:
Slower burn strategy: It does take time to build traction here—be prepared to slog it out for at least 9 months to a year from the onset, and even longer for very competitive sectors
Effort to create content: You do need a talented team to write, design, and produce long-form content that gets ranked on Google or YouTube.
Difficult to Show Immediate ROI: While a well-structured content marketing strategy can help you to attract the right leads, it does take some time.
Which Should You Choose—Social Media Marketing or Content Marketing?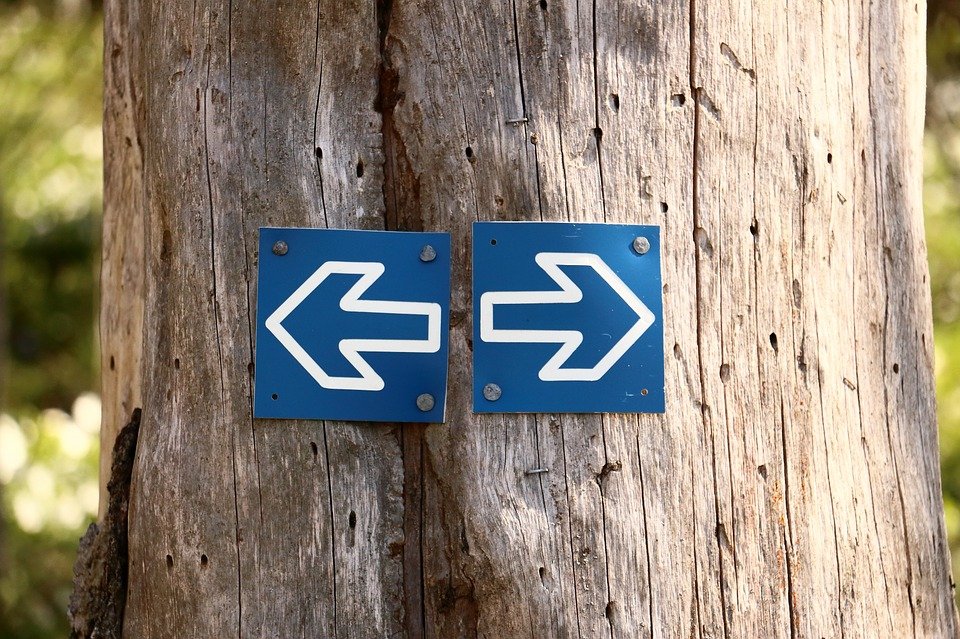 Now that you've learned the ins-and-outs of both social media marketing and content marketing, you're probably wondering which you should choose.
Social media marketing is probably better for more brand focused, hyper-competitive, consumer-led industries.
Here we're talking about lifestyle businesses in retail, fashion, F&B, fitness, art and design, financial advisory, real estate, FMCG industries, beauty, travel, and education.
What about Small and Medium Enterprises or SMEs? I'd probably put more of my eggs in this basket.
On the other hand, content marketing is superior for more topic focused, B2B and professional-focused industries.
It also works well for knowledge-based sectors like design, marketing, PR, training, consultancy, accounting, law, engineering, architecture, manufacturing, education (especially higher levels), and medicine.
I'd also add that content marketing is suitable for larger companies (eg MNCs, GLCs, Large Local Firms) that have multiple product and service lines. They can create topical content hubs for each of their specialisations, gaining traction for their areas of expertise.
Conclusion
I hope that the above piece has been useful for you. It came from my years of working with clients and training PMETs in both social media marketing and content marketing.
Naturally, your next question would be whether it is possible to do both.
My answer is a resounding YES!
Doing both social media marketing and content marketing allows you to leverage on the strengths of both strategies. It helps you to tap on both ephemeral and evergreen interest, expands your repertoire, and allows you to build your brand and gain authority in your desired field.
However, it isn't easy to do so. Hence, you'll probably need to evaluate and assess which would work better for you.
How has your experience been like with both digital marketing strategies? I'd love to read your thoughts.